Axios Generate
September 08, 2023
❤️ Friday, we're in love with you. Today's newsletter has a Smart Brevity count of 1,292 words, 5 minutes.
🚨 The Energy Department issued an emergency order that could let some Texas power plants exceed air pollution limits until tonight.
🎶 The late soul legend Otis Redding, taken way too young, would have turned 82 tomorrow, so he's got this week's final intro tune...
1 big thing: Summer heat, fueled by climate change
About 7.95 billion people experienced summer temperatures that human-driven climate change made at least twice as likely, Andrew writes.
Why it matters: A new rapid attribution analysis from Climate Central, a research and communications nonprofit, drives home that climate change is already tilting the odds in favor of increasingly hazardous heat, particularly in the developing world.
The big picture: Climate Central's analysis — which is based on the group's Climate Shift Index (CSI)— found that during June through August, about 48% of the global population saw temperatures that were substantially boosted by global warming.
Of note: A total of 1.5 billion people saw temperatures hit a CSI level of 3 every day this summer.
The intrigue: Extreme heat, likely many other aspects of climate change, is unequally distributed worldwide. This summer, countries with the lowest historical greenhouse gas emissions experienced three to four times more days with a CSI level of 3 or higher than the world's largest economies.
"In every country we could analyze, including the Southern Hemisphere where this is the coolest time of year, we saw temperatures that would be difficult— and in some cases nearly impossible — without human-caused climate change," Andrew Pershing, Climate Central's vice president for science, said in a statement.
Between the lines: Like other rapid attribution studies, this one did not undergo traditional peer review (which can take months) in order to be as relevant as possible to recent events. The research does, however, rely on peer-reviewed methodology.
Thought bubble: This summer's record heat, which decades of carbon pollution made far more likely, will be top of mind when world leaders gather in New York for the U.N. Secretary-General's Climate Ambition Summit on Sept. 20.
2. Green steel is red hot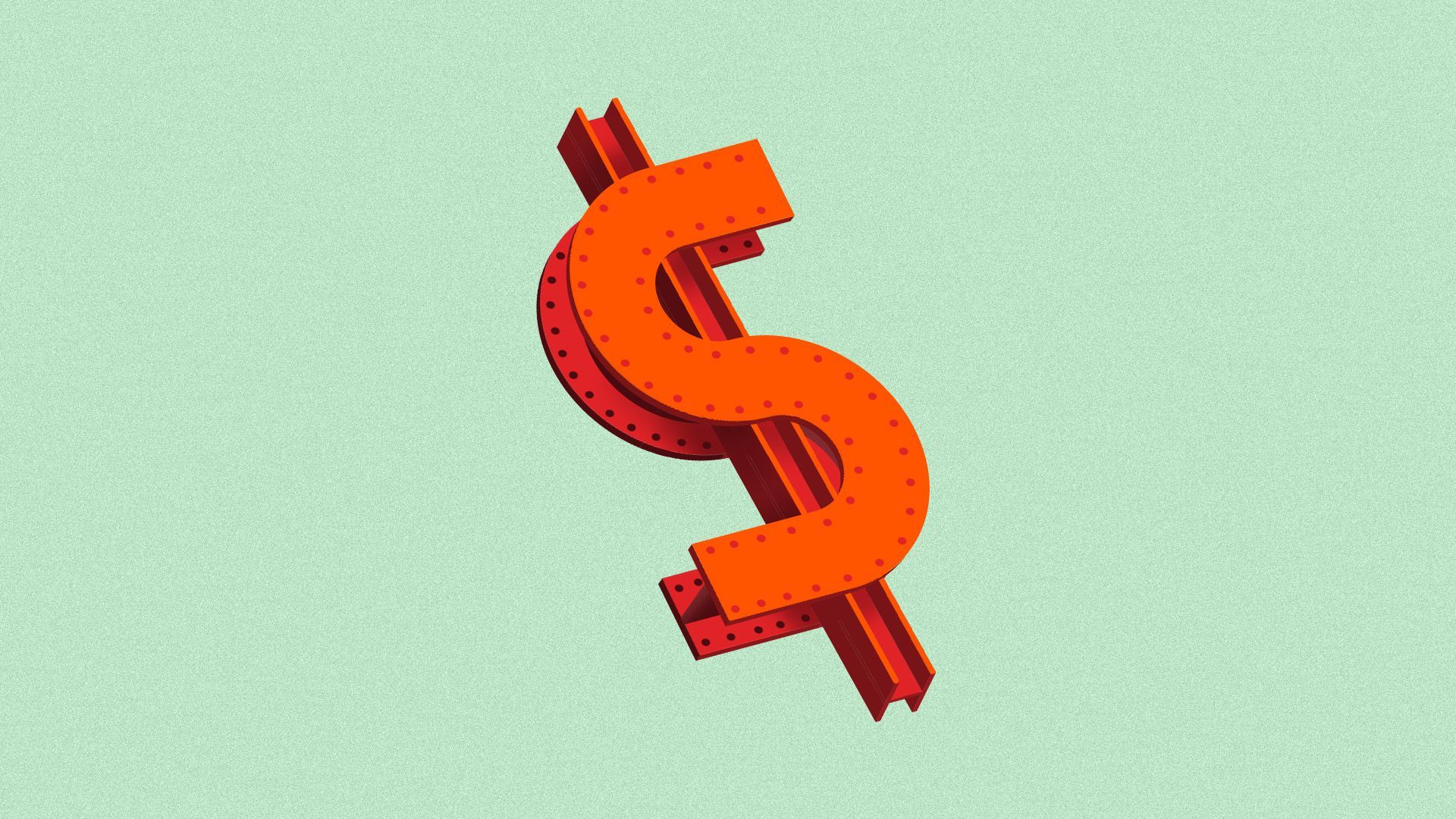 This has been a big week for companies moving to commercialize technology that curbs the huge carbon footprint generated by steel production, Ben writes.
Driving the news: The firm H2 Green Steel raised $1.6 billion to build a large plant in Sweden. It pledges it will have 95% less CO2 emissions than traditional blast furnace tech.
Instead of coal, the Swedish firm plans to use hydrogen produced on site with renewable feedstocks.
State of play: The startup Boston Metal, which also has tech to replace coal in steelmaking, raised $262 million in Series C finance.
But wait, there's more! Japanese steel giant JFE Holdings announced a roughly $1.4B bond and share offering that's partly about raising funds for decarbonization. Nikkei Asia first reported the news.
Why it matters: Estimates vary, but steel production appears to be at least 7%-8% of global carbon emissions.
The bottom line: Coal still dominates, but change is afoot.
3. Bonus: why steel matters for energy
There's lots of excitement about green steel, but coal has persistently been the main source of energy for metal production, Ben writes.
The big picture: Steel is among the sectors the International Energy Agency calls "not on track" in its annual report that tracks clean energy progress.
4. Nuke waste focus emerges again amid climate push
Scientists and environmentalists are trying to jump-start activity on an area of nuclear energy they say has been overlooked: what to do with the waste, Axios Pro Energy's Chuck McCutcheon and Nick Sobczyk write.
Why it matters: In bipartisan fashion, lawmakers are embracing what they see as nuclear's potential. But to make it a prominent climate solution, scientists and others say getting rid of radioactive waste long term must become a bigger piece of the puzzle.
"It would be very irresponsible for us to continue down the road of advanced reactors and so forth if we don't fix the back-end spent fuel issue," said Rep. Mike Levin, who co-chairs the Spent Nuclear Fuel Solutions Caucus.
Driving the news: A recent court ruling shows the need to take disposal more seriously, some waste experts say.
The U.S. Court of Appeals for the 5th Circuit said the Nuclear Regulatory Commission lacks authority to license private companies to store waste away from reactor sites.
That's a potential blow to proposed high-level temporary sites in West Texas and New Mexico.
What they're saying: The decision underscores that "the federal government needs to play a leadership role in developing one or more consent-based, interim storage sites," Levin said.
Go deeper: Subscribe to Axios Pro: Energy Policy for the full story and must-read congressional coverage.
5. Hurricane Lee leaps from Category 1 to Category 5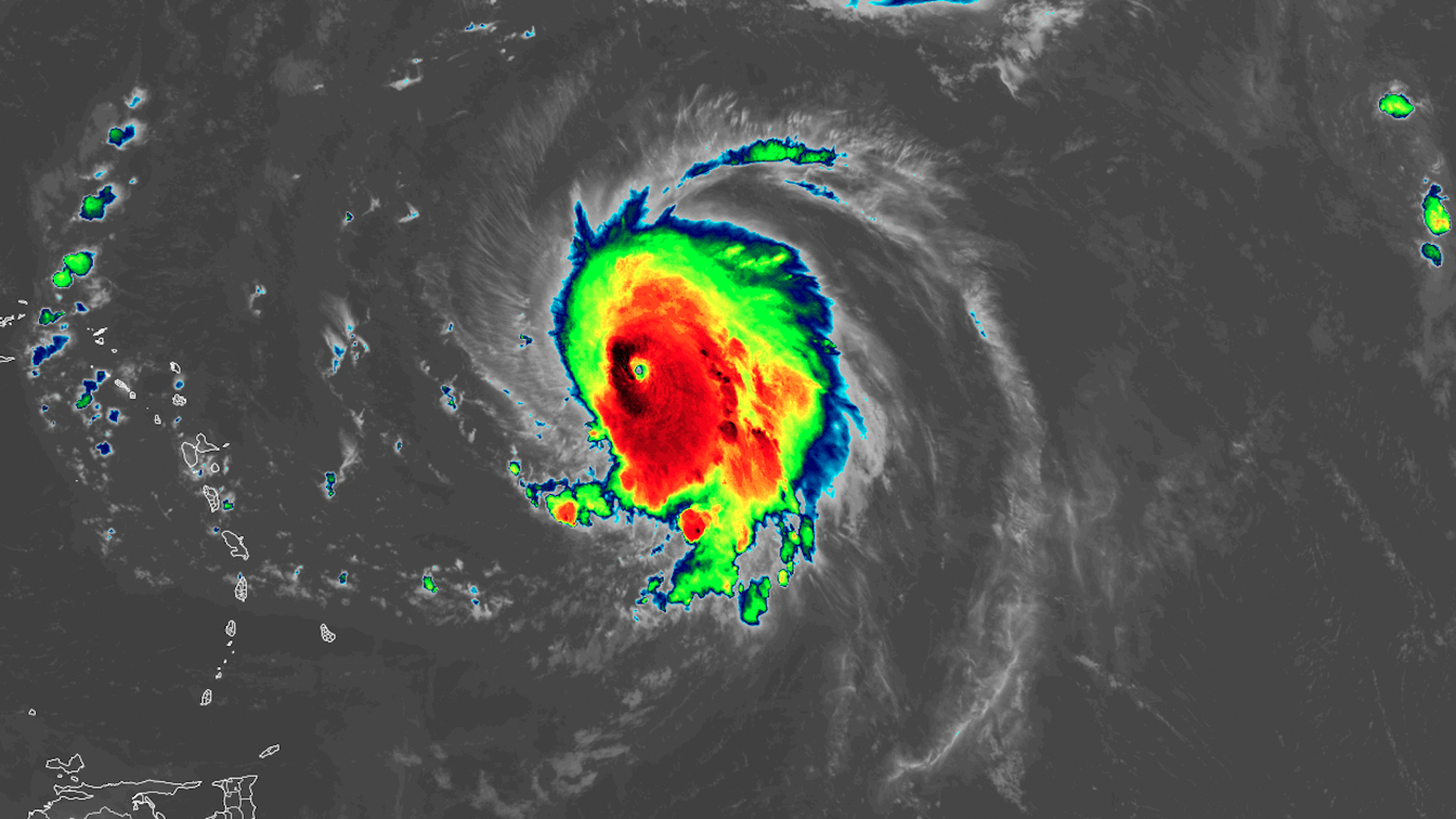 Hurricane Lee's intensity "skyrocketed" over the record warm ocean waters of the open Atlantic on Thursday, and jumped from a Category 1 storm in the early morning to Category 5 intensity at 11pm ET, according to the National Hurricane Center, Andrew writes.
The NHC found an intensity leap of 80 mph in 24 hours.
Threat level: The storm continues to get stronger on Friday morning, packing winds of 165 mph.
The NHC forecasts its maximum sustained winds increasing to as high as 180 mph. This would make it one of the strongest such storms on record east of the Caribbean.
While storms have rapidly intensified to a greater extent in the Atlantic Basin before, its intensity is rare to historic for its location.
Hurricane Lee is forecast to remain north of the Leeward Islands and Puerto Rico, sparing them significant impacts.
Rapid intensification, while typically seen in the strongest hurricanes, is becoming more common and pronounced as sea and air temperatures increase due to human-caused climate change, studies show.
What's next: "It is way too soon to know what level of impacts, if any, Lee might have along the U.S. East Coast, Atlantic Canada, or Bermuda late next week," NHC said Friday morning.
6. On my screen: Tennis lessons, G20 drama, AI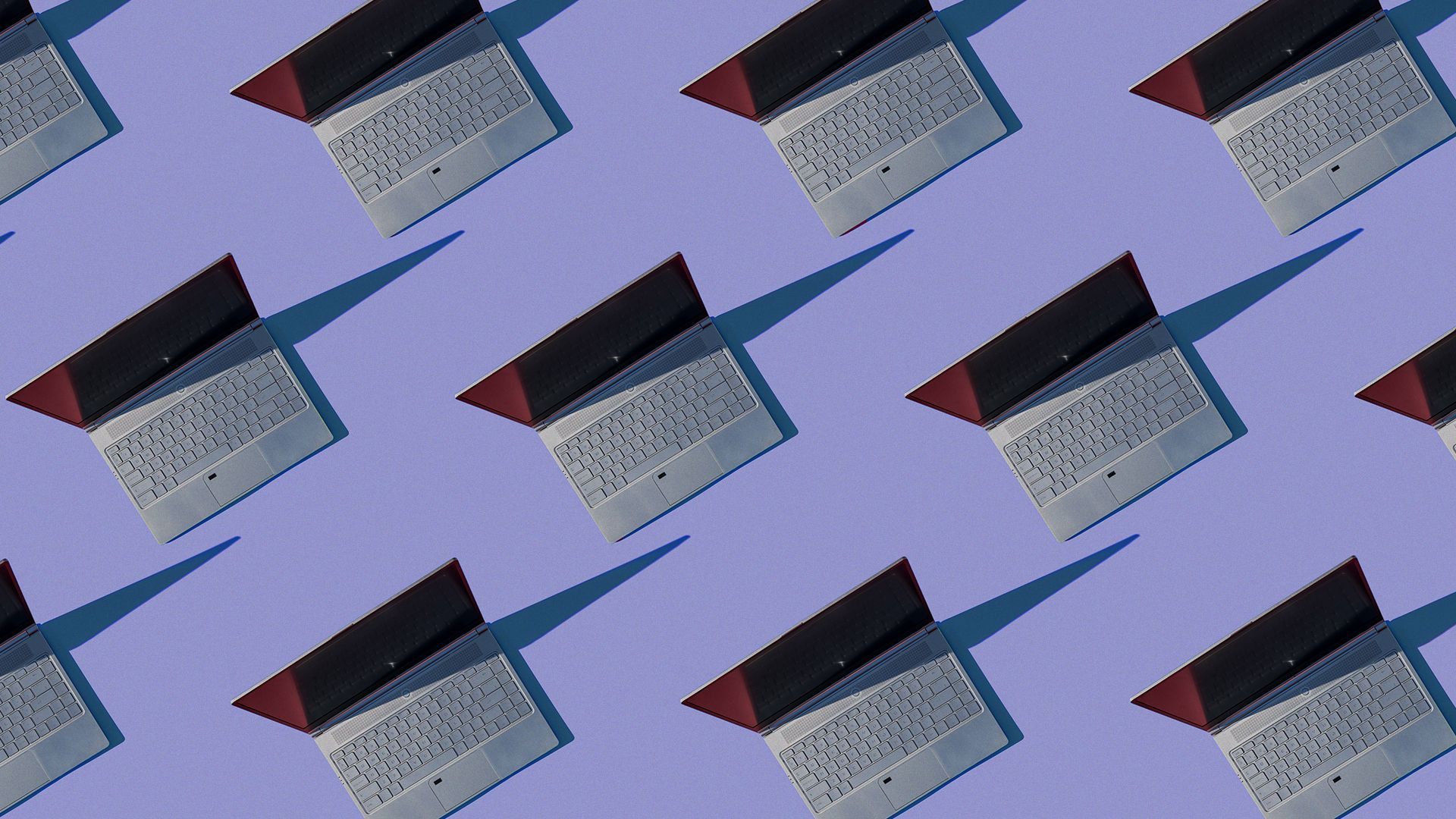 🎾 An awesomely titled working paper ("Game, Sweat, Match: Temperature and Elite Worker Productivity") looks at the effects of heat on pro tennis players — and may provide wider lessons, Ben writes.
What they did: Researchers used data on over 175,000 matches over 15 years and synced it with granular match temperature information.
Why they did it: "The effect of hot temperatures on labor productivity is thought to be a key channel through which a warming climate will impact the economy, and these impacts could help explain broader observed relationships between temperature and economic output," the authors write.
The big picture: They find that hot temperatures increase errors and reduce players' win probabilities in subsequent matches, with performance drop-off compared with players whose prior match was cooler.
Quick take: Bummer for gamblers during the U.S. Open. "Most tennis betting markets appear to accurately price climate risk, and temperature impacts do not appear to offer profitable arbitrage opportunities."
🇮🇳 This weekend's G-20 meetings in India will likely include focus on overhauling multinational climate finance, the Atlantic Council's Hung Tran writes in a primer.
What they're saying: Look for talks on ideas like "debt-for-climate swaps," wherein "creditors agree to substantial sovereign debt relief, an important portion of which will be used by debtor countries for climate change mitigation and transition activities," he writes.
The intrigue: Separately, Bloomberg reports that China's negotiating posture might include one very sensitive commodity. "China has raised the issue of improved access to advanced semiconductors in international discussions over progress on tackling climate change," they report.
🧠 The Energy Department provided Congress an overview of how it's already deploying AI and the potential it sees.
What they're saying: Deputy Secretary David Turk's testimony to the Senate's energy committee cites examples like the use of "AI-based image analytics and model to assist the Coast Guard with modeling fire spread and evacuation efforts in Maui."
The big picture: Other applications include helping determine the conditions of oil and gas wellheads to boost safety, and grid protection.
7. 🚗 Number of the day: 1 million
The U.S. will surpass 1 million annual electric vehicle sales for the first time this year, and that may even occur this month, per the research firm BloombergNEF, Ben writes.
Did someone forward you this newsletter? Welcome, and please sign up.
🙏 Thanks to Chris Speckhard and Javier David for edits to today's edition, along with the talented Axios Visuals team.