Axios Generate
February 23, 2018
Happy Friday! We'll open things up with a scoop from my Axios colleague Amy Harder, and end with some recommendations for good weekend listening.
Here we go...
Scoop: Carbon capture coalition expands and rebrands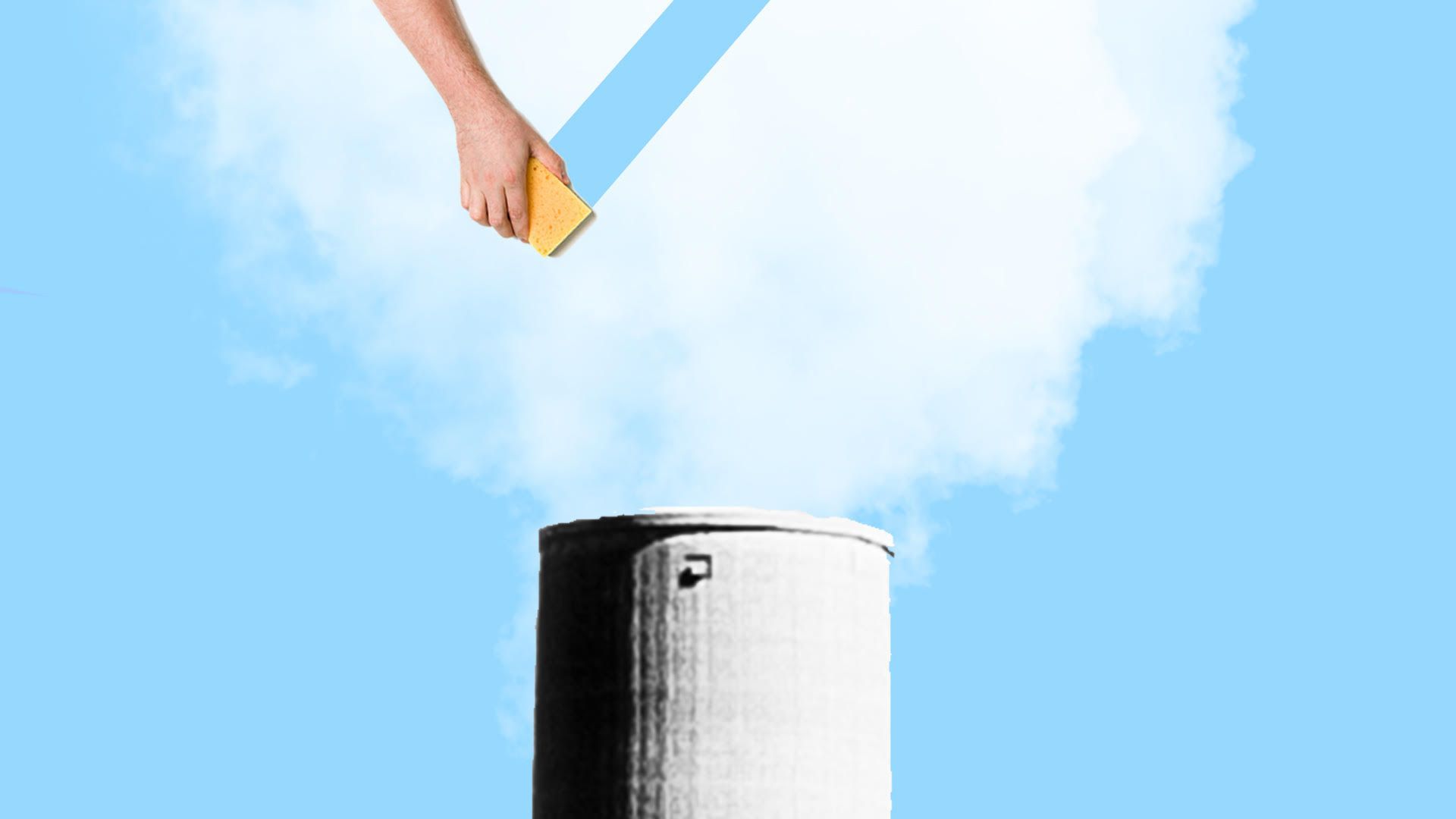 Four dozen companies, trade organizations and interest groups are announcing Friday a broad coalition pitching technology that captures carbon emissions from an array of industrial facilities.
Why it matters: The technology at hand is considered essential to cutting global greenhouse gas emissions to the level scientists say is needed, and the coalition being announced Friday represents an unusually broad support network for any policy, let alone one as divisive as climate change.
The details: The coalition is a rebranded and broadened version of an earlier group, called the National Enhanced Oil Recovery Initiative, which had a narrower focus. That coalition focused primarily on advocating for using captured carbon to extract oil from older wells in a process called enhanced oil recovery.
Here's what's new:
12 new members: This brings the total coalition members to 48. New members range from Washington-based groups like the Bipartisan Policy Center and the Renewable Fuels Association to private companies seeking to develop various types of tech that captures carbon emissions. Existing members include a couple of environmental groups and a slew of companies.
Broader focus: Captured CO2 can be used in a lot of other ways than extracting oil, including as a feedstock to make materials like cement.
Legislative goals: Fresh on the heels of Congress renewing and expanding a tax credit for the technology, the coalition is going to push Congress to pass more legislation, including measures helping finance new projects.
Go deeper: Read Amy's full story here.
Why crude exports just surged again
Surge: U.S. crude oil exports jumped back above two million barrels per day in the week ending Feb. 16, which is just the second time this level has been reached since heavy restrictions ended in late 2015.
The last time was in the weeks after Hurricane Harvey took a lot of refinery capacity offline, according to Energy Information Administration data.
What's going on now: There are 2 main trends behind the U.S. becoming an increasingly prominent player in global crude markets — the U.S. oil production boom and the export policy change.
But there's also lots of variation week to week even as the general trend is upward.
The swirl of factors behind the most recent weekly surge of roughly 700,000 barrels per day likely include maintenance at Gulf Coast refineries, which leaves more barrels looking for a home.
Quick take: "Crude demand from refineries is down for seasonal maintenance, while U.S. crude production is at all-time highs; the surplus is driving strong exports," Citibank analysts said in a note yesterday.
* * *
Oil market tech: Via the Financial Times, "S&P Global Platts has deployed a blockchain network for reporting oil storage data in the UAE, in one of the first real-world commercial applications of the technology to go live in the energy industry."
From the beltway: White House ethanol moves and Interior controversy
Biofuels policy action: As Reuters first reported, "President Donald Trump has called a meeting early next week with key senators and Cabinet officials to discuss potential changes to biofuels policy, which is coming under increasing pressure after a Pennsylvania refiner blamed the regulation for its bankruptcy."
Why it matters: In Congress and the administration, we're seeing the most action in years on efforts to end the longstanding stalemate on biofuels policy.
Yes, but: Bloomberg's piece on the meeting notes that this terrain is "politically treacherous" for Trump, given the competing goals of Iowa corn and Pennsylvania refinery workers.
Interior questions: Via Politico, "A government watchdog group asked the Federal Election Commission on Thursday to investigate Interior Secretary Ryan Zinke's appearance at Virgin Islands Fundraiser, and it plans to request that Interior's Inspector General probe what it contends is his 'pattern of violations' of ethics regulations."
One good read: Energy "dominance" revisited
Don't get too comfortable: Veteran analyst Amy Myers Jaffe warns that while the U.S. energy posture is quite strong now and the country is becoming a major player in LNG exports in particular, the Trump administration's push for energy "dominance" might not have a lasting foundation.
Her piece in the Houston Chronicle says China has ambitious regional and global ambitions as it pours resources into renewable and battery tech and industries.
"China's goal is not just to reduce its own dependence on foreign oil and gas. It hopes to use its clean energy exports to challenge the U.S.'s leading role in many regional alliances and trading relationships as well as to fashion an international order more to its interests," writes Jaffe, who leads the energy program at the Council on Foreign Relations.
"Its clean energy pivot is providing a platform for Beijing to court countries in Europe, Central Asia and Asia with offers of cheap finance, advanced energy and transportation infrastructure and solutions to pollution and energy insecurity."
Why the stakes are high: Those moves raise the question of how the U.S. needs to position itself in the longer term, and highlights the risks of disengagement from multinational forums on trade and climate, especially as China seeks to "fashion a global energy architecture that will favor its interests."
Electric vehicle news and notes
State of the market, part 1: A new Wall Street Journal feature explores automakers' competition to produce lower cost EVs that can compete in emerging economies.
"They need to radically reduce sticker prices for electric vehicles to around $7,000 to entice the average buyer and sell enough cars to have a meaningful impact on emissions," the paper reports in the story that focuses on India, which is looking to EVs as a tool to help combat its terrible air pollution.
State of the market, part 2: "Spurred on by the success of American electric-car company Tesla, luxury European carmakers are bringing to market a wave of new battery-powered vehicles beginning this year," The Detroit News reports in a piece focused on Volvo's Polestar brand.
Lobbying: A new filing shows that EV maker BYD North America has tapped lobbying powerhouse K&L Gates for representation on "issues related to extension of H-4 non-immigrant visa."
Charging: Bloomberg takes stock of Tesla's latest move, noting the company is "offering free charging stations to 'qualified' employers and commercial property owners."
"The cost of the actual energy would be the property's responsibility. A catch: The stations will only charge Tesla models and won't work on other manufacturers' electric cars," they report.
Listening notes: 2 conservative voices on climate change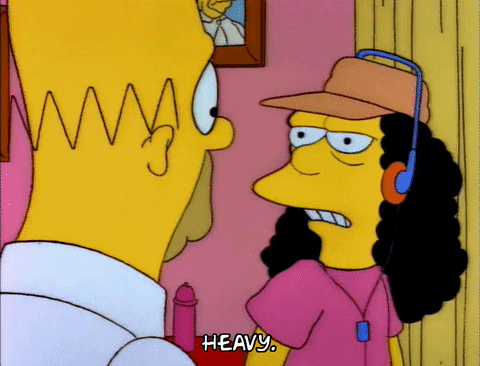 Two recently released podcasts feature perspectives from the right...
Trump's endgame: Platts Capitol Crude chats with George David Banks, the White House energy aide who left this month.
Banks muses on where the administration — which is abandoning the Paris deal and killing many Obama-era rules — will ultimately end up.
"I think that over time, in the Trump administration, you are likely to have a climate policy emerge that recognizes climate as a problem that we need to address globally, but then puts a lot of emphasis on the innovation and technology agenda," he says.
The question is "How do we work together to achieve breakthrough technologies," Banks says.
Thought bubble: That would indeed require an evolution from today's posture. White House budget plans thus far would deeply slash R&D and even end DOE's Advanced Research Projects Agency-Energy.
More: They cover lots of other topics too. The two-part interview is here and here.
* * *
A modest proposal: Jim Connaughton, who led the White House Council on Environmental Quality under George W. Bush, chats here with the Energy Policy Institute at the University of Chicago.
He supports the "goals" of Paris but doesn't think it will "deliver on its ambitions." Connaughton has another idea — something modeled on the successful 1987 Montreal Protocol to curb ozone-depleting substances.
"We have an international framework that has stood the test of time, that is binding. It is internationally enforceable through border adjustments, such as excise taxes, and includes the participation of all of the major emitters, including China and India, accepting those binding constraints," he says.
Reality check: Paris took years of intricate talks to construct. Crafting a replacement would be a super-duper-heavy lift.
One good podcast about deep decarbonization
The latest episode of The Energy Transition Show is a deep-dive with analyst Mackay Miller about the technology and planning needed for "deep decarbonization" of whole economies.
The focus of the chat with Miller, formerly a senior National Renewable Energy Laboratory analyst and now with the company National Grid, is moving beyond greening electricity generation to ensure that decarbonized energy reaches heating-and-cooling and transportation.
Why it matters: Extremely steep carbon cuts in the decades ahead are needed to avoid the most dangerous warming levels, climate scientists say.
But even regions with the aggressive targets in Europe and the U.S. — such as Northeast and West Coast states seeking cuts of up to 80% from 1990 levels by 2050 — aren't anywhere near on pace to meet them, Miller says.
"You just don't hit any of these targets without a sort of unprecedented sea-change in the types of decisions that folks make around the cars they buy, and what they do with their homes regarding insulation, energy efficiency and heating systems."
One big takeaway is the breadth of technology options needed to bring large numbers of EVs onto the grid, and integrate decarbonized energy into buildings systems — especially given seasonal and regional differences in need.
Here's just one example:
"There's this decidedly unsexy type of storage that doesn't get any headlines, but is starting to crop up, where you are just, actually, literally storing thermal energy in the dirt and capping it and insulating it," Miller says.