Axios Generate
April 19, 2023
🐪 Halfway there! Today's newsletter has a Smart Brevity count of 1,149 words, 4.5 minutes.
🇪🇺 Situational awareness: The European Parliament has approved "sweeping" measures to make EU climate policies more ambitious, Reuters reports.
🎶 At this moment in 1980, The Brothers Johnson wrapped up two weeks atop the Billboard R&B charts with today's intro tune...
1 big thing: Developing El Niño to boost global temperatures
A double whammy of a key natural climate cycle and human-caused climate change will likely make next year Earth's warmest on record, climate experts tell Axios, Andrew writes.
The big picture: Forecasters now expect that a moderate El Niño, the climate pattern characterized by warmer-than-usual sea surface temperatures in parts of the tropical Pacific Ocean, will develop this summer.
El Niño will team up with human-caused climate change and push global average surface temperatures higher.
What's happening: After three straight years of La Niña — El Niño's colder sibling — tropical Pacific waters are quickly transitioning to an El Niño state.
Threat level: The last global surface temperature record occurred in 2016 — an El Niño year.
The planet has warmed since: The past eight years were the warmest such period on record. This means the coming El Niño will start from a higher baseline temperature.
El Niño brings sweeping shifts to weather patterns.
It can lead to drier-than-average conditions in much of Australia and Indonesia, while East Africa sees heavy rains. Such events also favor coral bleaching from marine heat waves, and influence North American winter weather.
Between the lines: According to Michelle L'Heureux, a meteorologist who leads NOAA's El Niño forecast team, the "key precursors to El Niño development" are already evident in observations, which makes forecasters more confident in computer model projections.
"Specifically, we currently are seeing a large amount of subsurface oceanic heat building in the tropical Pacific," which will eventually reach the surface, she explained.
What's next: Model projections are leaning toward a moderate-to-strong El Niño by the fall and winter, notes Zeke Hausfather, climate research lead at digital payments company Stripe.
He said these events can boost global temperatures by about 0.2°C (0.36°F) on top of the human-caused warming trend.
"While it's too early to know for sure, it is likely that 2024 will be the warmest year on record. Exactly how warm will depend on how long El Niño conditions persist," Hausfather said.
He puts the odds of a warmest year record occurring in 2023 at about 13%.
Hausfather echoed Adam Scaife, head of long range prediction for the U.K. Met Office. Both say the developing El Niño may cause global average surface temperatures to temporarily come close to, or briefly reach, the Paris Agreement's temperature guard rail of 1.5°C (2.7°F) above pre-industrial levels.
Yes, but: The Paris targets refer to long-term averages, not a single record year.
The bottom line: "Perhaps the important thing is not whether it actually reaches 1.5 degrees next year," Scaife told Axios via email, "But that this will be the first time in history we are within reach of this level for [the] annual global [average] temperature."
2. A new $300M fund to help startups keep growing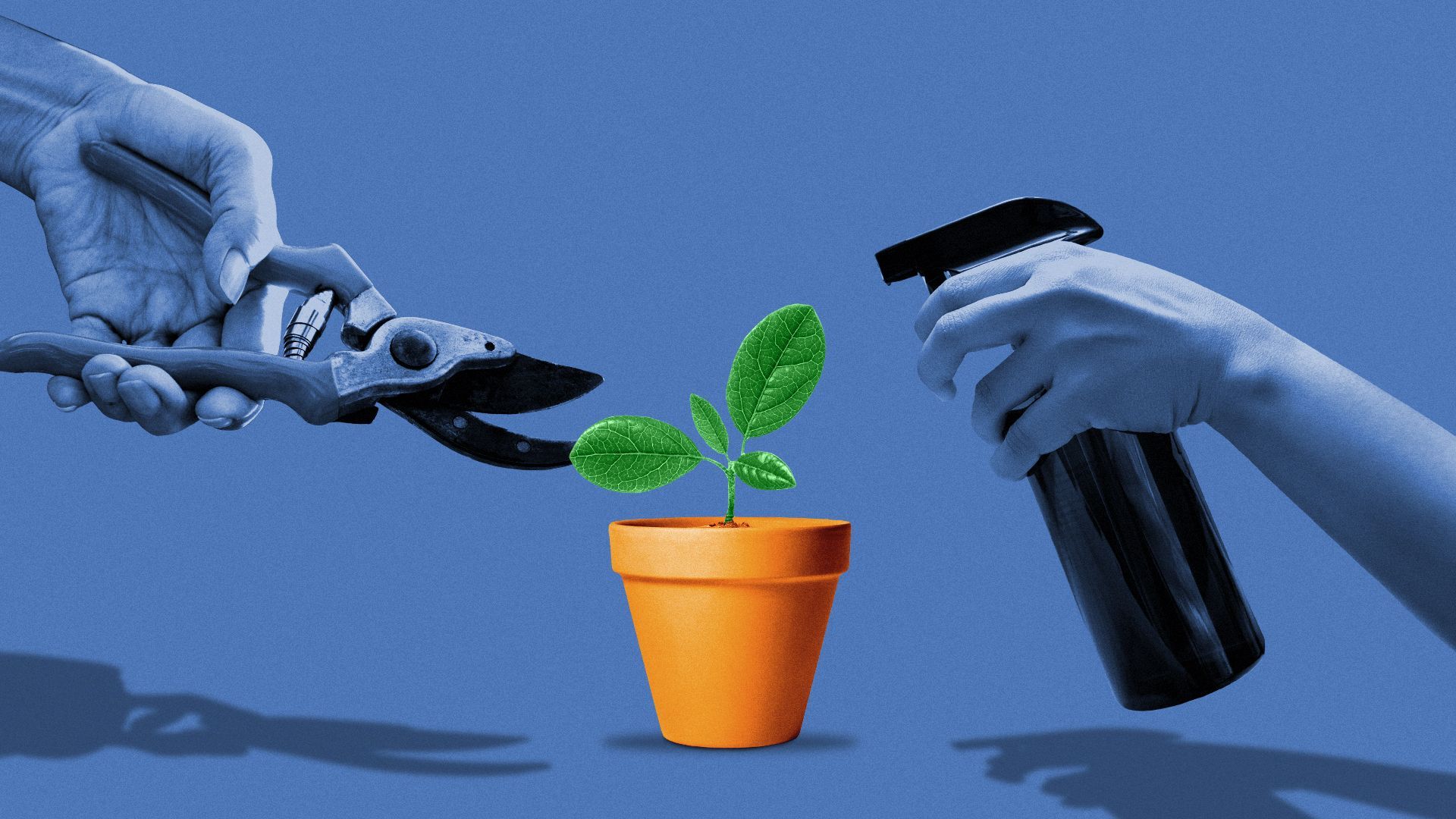 The prominent, early-stage climate tech VC firm Congruent Ventures has closed a $300 million-plus "Continuity Fund" that will aid companies in its existing portfolio, Ben writes.
🗞️ Driving the news: Congruent's third fund is aimed at startups that are "scaling gracefully, both in terms of revenue and capital allocation," co-founder and managing partner Abe Yokell said in an interview.
He said it's essentially a "Series B to C entry point."
The big picture: Commitments to the fund from limited partners are "bucking the recent trend" of LPs "trimming their exposure to venture capital and private equity," Congruent's announcement states.
🔍 Zoom in: The first four startups supported by the new fund are...
Fervo Energy, a geothermal company.
Meati, a plant-based protein provider.
Span.io, which provides "smart" electrical panels that help integrate home solar, storage and EVs.
AMP Robotics, a materials recovery startup.
Catch up fast: Congruent, helmed by longtime clean tech veterans, launched in 2017 with a $92 million fund, and a second $175 million fund in 2021.
Its backers include CalSTRS, investors advised by Cambridge Associates, and pension funds in the U.S. and Canada, to name some.
The firm sees a landscape very different than the clean tech bust a decade ago — and that was true even before the new climate law.
The bottom line: "The whole goal of the organization, from the get-go, has been to prove to the world that there are returns that you can generate by investing in the venture asset class within climate," Yokell said.
3. SEC boss feels the heat on emissions rule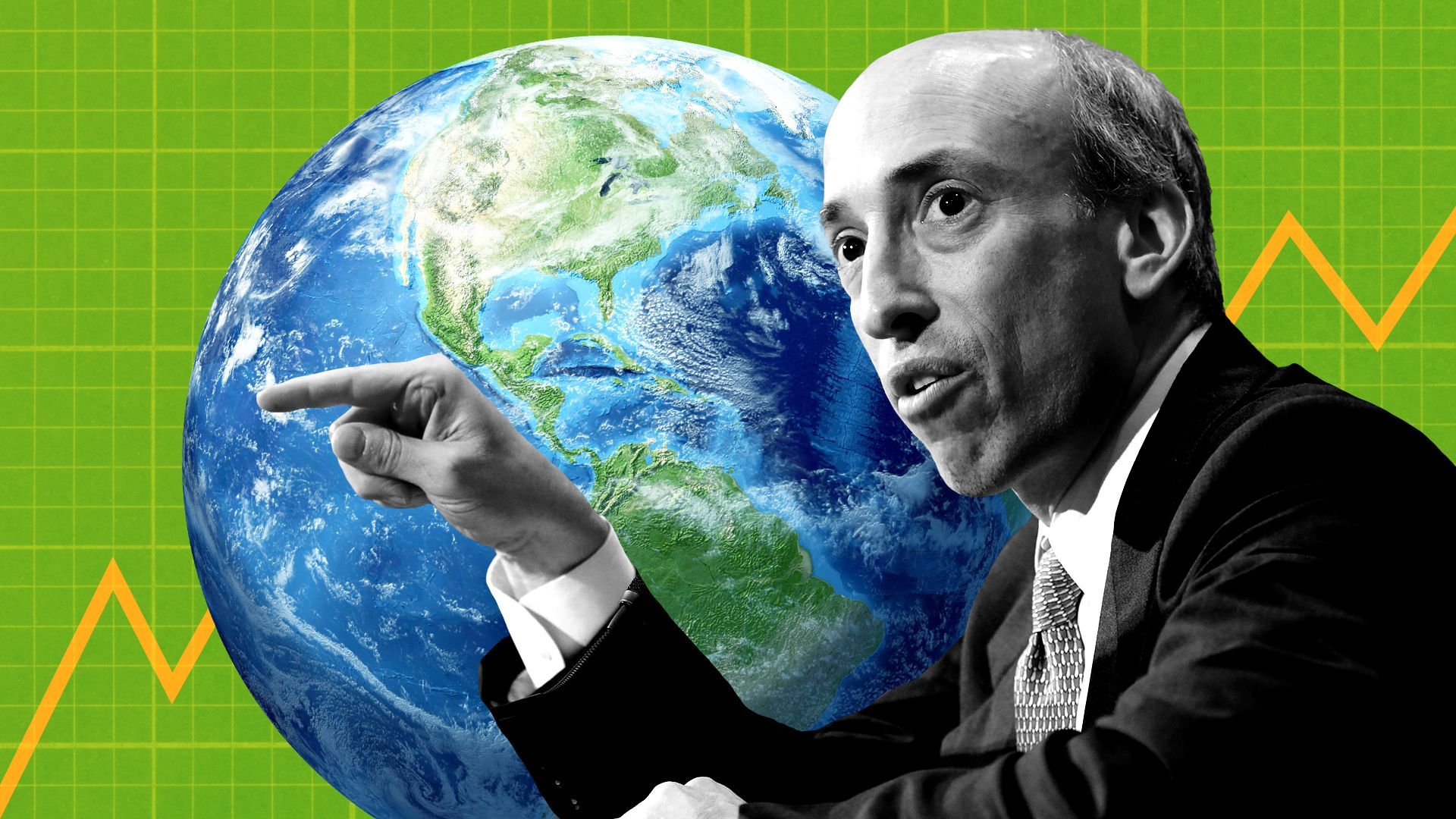 Securities and Exchange Commission head Gary Gensler faces intensifying pressure over looming rules that will force public companies to disclose emissions and climate-related risks, Ben writes.
Why it matters: A big question is whether they will force disclosure of "Scope 3" emissions — wonk-speak for CO2 from the use of companies' products in the economy.
Those can be the largest share of a company's emissions, but they're also the most tricky to tally and have the most diffuse responsibility.
What's new: Progressive Rep. Ayanna Pressley (D-Mass.), at a House hearing Tuesday, urged Gensler to ensure Scope 3 mandates survive in the final rule.
"This is not the time to backtrack and to weaken regulations. Now is the time for action and to put people over polluters," she said at a Financial Services Committee hearing.
She said "cheerleaders for Big Oil want to weaken this rule."
The other side: A new letter to the SEC from major agriculture groups says Scope 3 reporting would have "devastating consequences for farmers and ranchers."
The big picture: Disclosure backers, including Gensler, say the overall rules will provide vital info to help investors assess risks.
Opponents see a stalking horse for steering capital from fossil fuel industries.
It's a bid to "weaponize the SEC to push through radical climate change policies that are unable to pass through Congress," West Virginia GOP Rep. Alexander Mooney told Gensler.
4. A carbon removal player's U.S. entry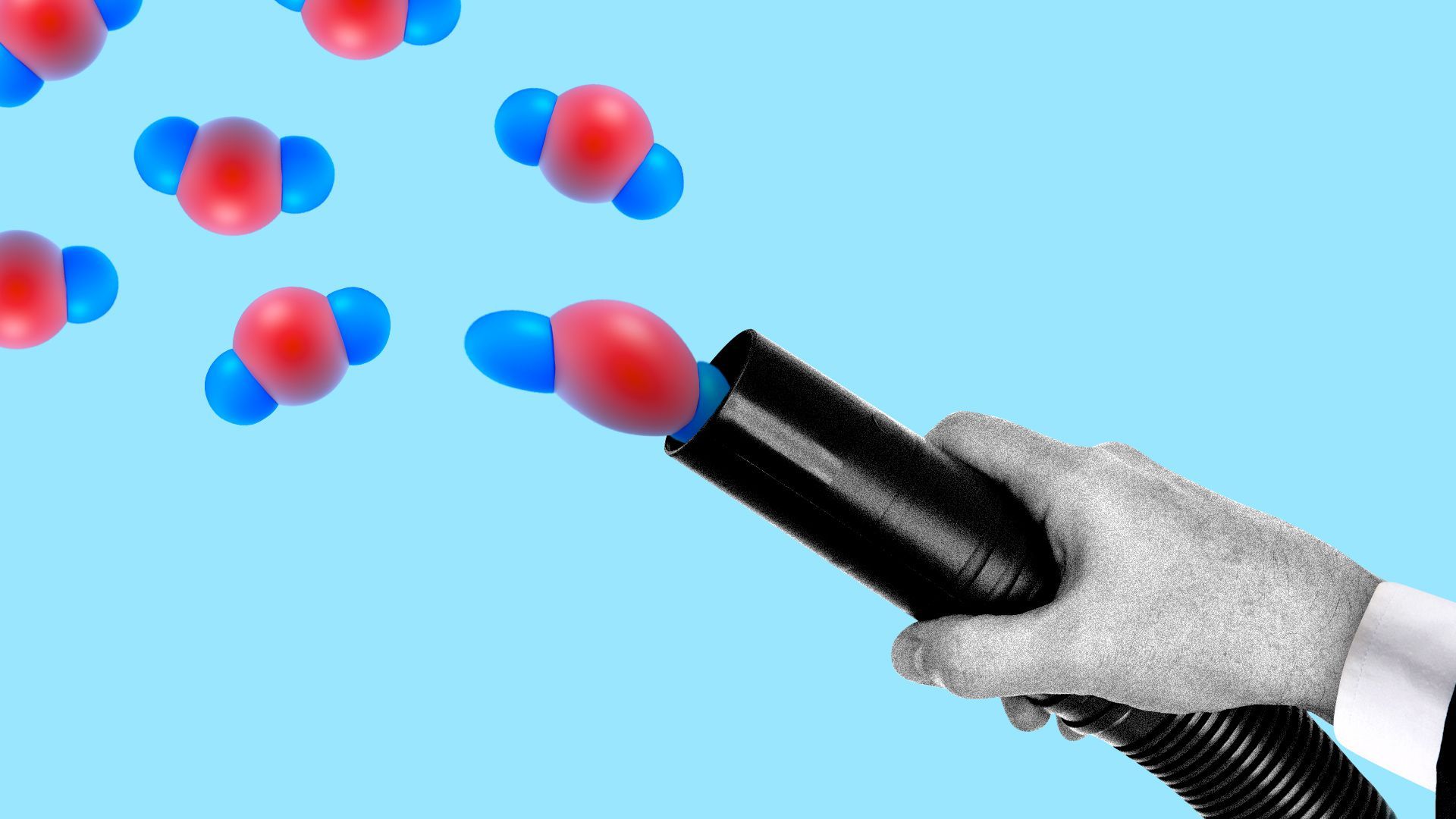 The direct air capture (DAC) company Climeworks is offering details about plans to expand into the U.S., Ben writes.
Why it matters: The Swiss company is among the most mature players in the nascent industry of building machines that suck CO2 from the atmosphere.
Driving the news: Climeworks this morning said it's planning "several large-scale DAC projects over the next few years."
The company plans to hire over 100 U.S. employees in the "near term" in engineering, supply chains, project development and more.
The big picture: The new climate law provides tax incentives of $180 per ton of CO2 that DAC projects suck up and permanently store.
The 2021 infrastructure law allots $3.5 billion for the Energy Department to create regional DAC "hubs."
Zoom in: Climeworks is part of application consortiums for locating hubs in Louisiana, California, and the northern Great Plains.
The bottom line: If DAC can ever achieve huge scale, it can complement emissions-cutting tech like renewables and EVs to help fight global warming.
5. 💬 Quote of the day
"People throw the term 'climate models' around pretty loosely without understanding that that term means a lot of different things."
— Boston University law professor Madison Condon,
via Bloomberg
That's part of Condon's wider interview about the growing private climate risk modeling industry — and its risks and limits.
📬 Did a friend send you this newsletter? Welcome, please sign up.
🙏 Thanks to Nick Aspinwall and Javier E. David for edits to today's edition.