Good morning from Houston, where Amy Harder and I are still checking out the big CERAWeek by IHS Markit energy conference.
Let's get into today's edition with this lovely song that was atop the Billboard charts this week 45 years ago . . .
https://www.axios.com/newsletters/axios-generate-f758b4fb-8d17-46d6-bd0c-74a5db0e3a1a.html?chunk=0#story0
Shell CEO's bold (but hedged) prediction
Amy reports from an exclusive interview...
Royal Dutch Shell CEO Ben van Beurden says that worldwide oil demand could peak as soon as 2025 if nations keep to a global deal curbing greenhouse gas emissions.
Why it matters: Van Beurden's comments on peak oil demand appear to be the most aggressive by any oil and gas executive on a topic that's central to the industry's future profitability — and to climate change.
Yes, but: Van Beurden's remarks assume that nations would actually follow through on the rhetoric of the 2015 Paris climate deal — which is a big "if." That deal is not legally binding, and its force is in question given that President Trump has vowed to withdraw America from it.
"It depends on what you want to believe. If you believe that Paris is going to be a success, that somehow the nations of this planet are going to get our act together, are going to be effective in devising and enforcing policies that will decarbonize the energy system, my expectation is then that oil demand will peak in 2025, 2026. That's the Goldilocks scenario. It all needs to come together."
— Royal Dutch Shell CEO Ben van Beurden
Go deeper: Click here for the whole story. Plus, learn what he told Amy about his driving habits.
https://www.axios.com/newsletters/axios-generate-f758b4fb-8d17-46d6-bd0c-74a5db0e3a1a.html?chunk=1#story1
The future of the OPEC-Russia alliance
Known unknowns: OPEC aims to cement its alliance with Russia and other non-OPEC producers, who have been jointly limiting output since 2017 in an effort to restore market balance. Less clear is what form that longer-term alliance might take.
One possible future: Via S&P Global Platts, "Russia is not seeking to become a member of OPEC, but will continue working closely with the producing group even after the ongoing supply cut agreement ends, Aleksey Texler, Russia's first deputy minister of energy, said Tuesday."
What to watch: I caught up in Houston with Helima Croft, a top analyst with RBC Capital Markets, who notes that while responding to the U.S. shale surge has helped bring OPEC and Russia together, the strategic implications are deeper.
A key relationship to follow is what she calls the good rapport between Russian President Vladimir Putin and Saudi Crown Prince Mohammed Bin Salman. Croft says:
"I look at the Russia-Saudi partnership and say, it's becoming increasingly thicker than oil, and so I think it will be durable in terms of the market management and coordination going forward."
"That, to me, is the bilateral partnership that will shape not only oil policy, but a whole host of strategic issues in the Middle East."
Be smart: Croft says a key element is the "deep commercial relationship" developing, noting Aramco's interest in taking part in Novatek's Arctic LNG-2 project and other ties.
The Saudis may see an opportunity to show Russia that "potentially you should think of the Saudis as a better friend for you in the region" than Iran, she says.
"I think there is a bit of soft power diplomacy that the Saudis are using as well with the Russians."
https://www.axios.com/newsletters/axios-generate-f758b4fb-8d17-46d6-bd0c-74a5db0e3a1a.html?chunk=2#story2
Latest in EVs: Tesla's truck and GM's plea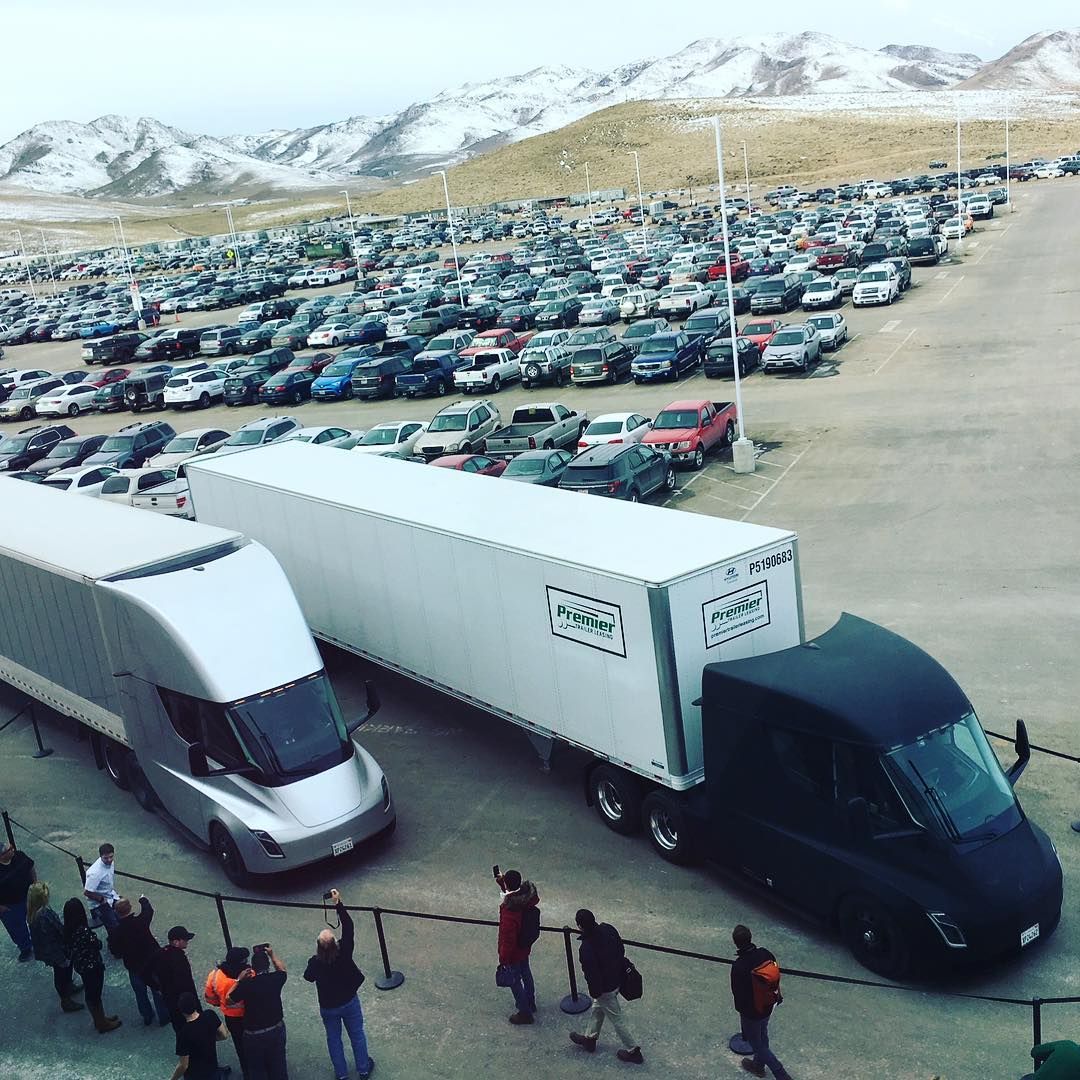 Tesla's electric semi-trucks. Screenshot: CEO Elon Musk's Instagram feed
Operational: Tesla CEO Elon Musk said on social media that the company's electric semi-truck, which he wants to bring into commercial production next year, is already doing work.
"First production cargo trip of the Tesla Semi heavy duty truck, carrying battery packs from the Gigafactory in the Nevada mountains to the car factory in California," Musk said on Instagram Wednesday alongside the photo above.
Quick take: The post could be a sign that Musk, who took heat for bold pledges followed by troubled execution of the Model 3 sedan rollout, is seeking to show that Tesla's foray into electric heavy trucking is on track.
More: CNBC writes on the cameo appearance of two of the prototypes.
* * *
Policy push: General Motors CEO Mary Barra used a high-profile speech at CERAWeek to call on Congress to extend the availability of $7,500 consumer tax credits that lower the price of electric vehicles, including her company's Chevrolet Bolt.
Why it matters: Via The Wall Street Journal, "GM is expanding production of the Bolt, but it will soon hit a sales cap that triggers the gradual expiration of the incentive for individual car companies that have sold 200,000 electric cars since the credit's inception in 2009."
A GM spokesman told the Journal that the company wants the cap lifted or increased.
Quick take: This is a steep uphill fight for GM. Recall that last year the existing EV credit was on the chopping block during the Capitol Hill tax debate, but the final bill omitted a House provision to end it.
https://www.axios.com/newsletters/axios-generate-f758b4fb-8d17-46d6-bd0c-74a5db0e3a1a.html?chunk=3#story3
DOE's latest coal idea: Go small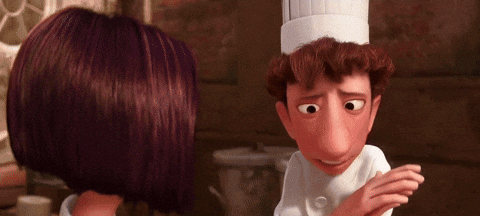 Here's more from Amy...
The Trump administration is set to ask companies to help the government develop small-scale coal-fired power plants, a top Energy Department official told Axios Tuesday on the sidelines of CERAWeek.
Why it matters: Such technology is largely unheard of — today's coal-fired power plants in the U.S. are big and not easily turned on or off. Energy's pursuit of these plants is yet another strong signal that Trump wants to revive coal despite market trends going in the opposite direction.
One level deeper: Energy assistant secretary for fossil energy Steve Winberg says smaller coal plants would be able to better complement an electricity grid that has growing amounts of intermittent wind and solar power and would be able to include other technology that captures carbon emissions.
Another department official says the funding opportunity would be "competitive and require a cost share." The department plans to issue a request for proposal on initial designs, and then will do more, conditional on funding, the official adds.
Reality check: MIT electricity researcher Jesse Jenkins says he hasn't heard of small modular coal plants in any modern context.
"You mean like the kind we used to build in 1920? ... It sounds like going backwards to an earlier generation of smaller plants," Jenkins says.
https://www.axios.com/newsletters/axios-generate-f758b4fb-8d17-46d6-bd0c-74a5db0e3a1a.html?chunk=4#story4
Two big things with FERC's chairman
On the record: Federal Energy Regulatory Commission chairman Kevin McIntyre spoke at CERAWeek and chatted with reporters. A few takeaways...
1. Resilience: He shared some thinking on FERC's proceeding on grid resilience, which the commission launched in January after unanimously rejecting Energy secretary Rick Perry's proposal to guarantee higher revenues for nuclear and coal-fired power plants in some markets.
"The compensation side is tricky and critical. If there are power plants — big, small or otherwise — that are making valid, resilience-focused contributions to our grid, essentially helping to keep the lights on in a way that shores up resilience, but are not being compensated for those attributes that they are providing to the grid, that is automatically of concern to FERC," McIntyre said onstage.
What's next: McIntyre, who is awaiting input from regional power officials and industry, told reporters that while he can't prejudge the outcome, he expects some kind of new policy to emerge from FERC.
"Only hypothetically is nothing an option. I would be very surprised if we go through all that process and take no action," he said.
2. Pipelines: Expect some clarity "very soon" on the specific procedure for the planned review of how FERC vets natural gas pipeline proposals, McIntyre said. He also pushed back against the idea that FERC has been a rubber stamp for industry applications.
"The fact that a high percentage of pipeline projects that are submitted for our consideration end up getting approved, that is more reflective of the complexity and expense involved in it, such that project sponsors tend not to submit projects that are under-thought, under-prepared," he told reporters.
https://www.axios.com/newsletters/axios-generate-f758b4fb-8d17-46d6-bd0c-74a5db0e3a1a.html?chunk=5#story5
Exxon's plan and its challenges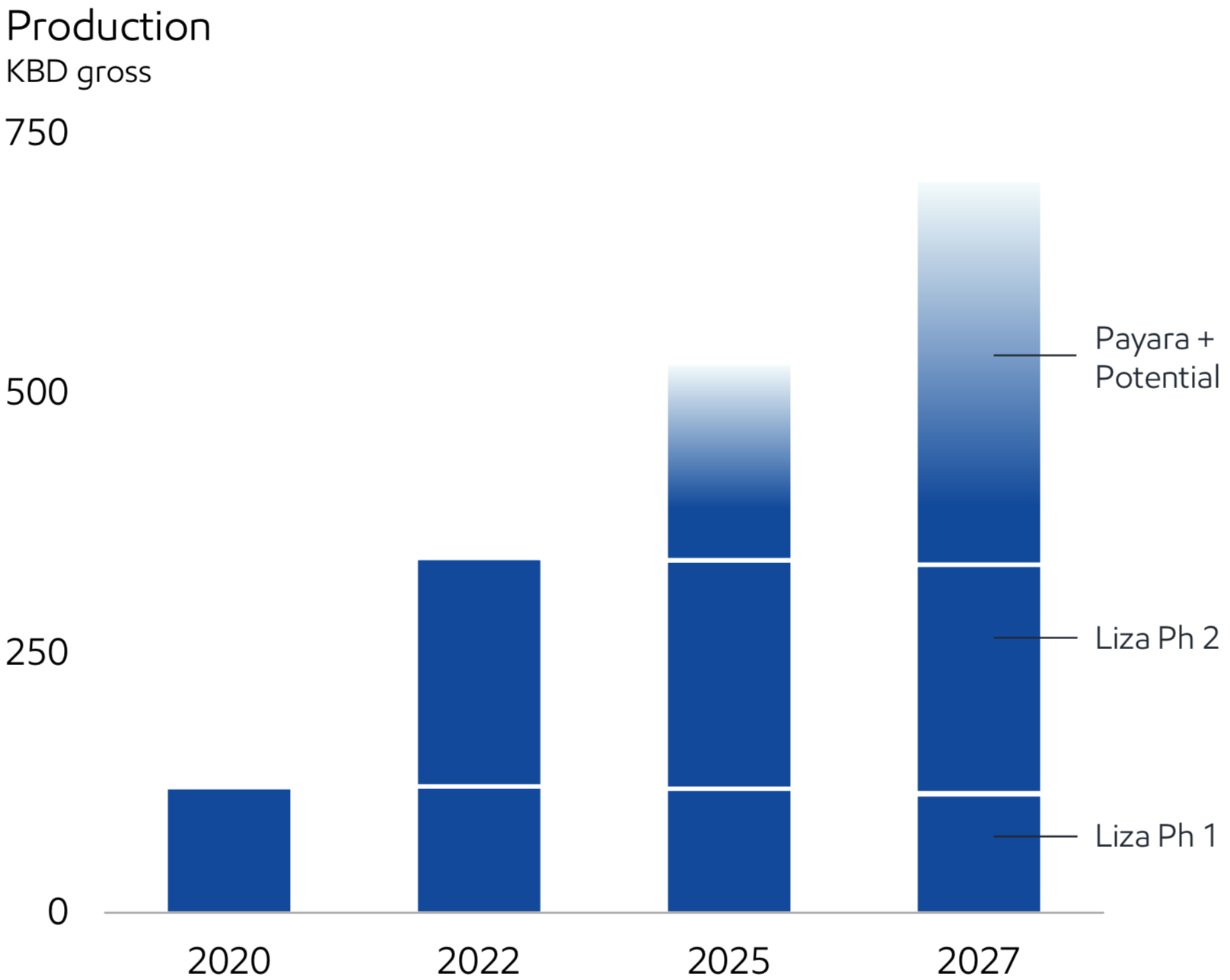 Forecast of Exxon's Guyana oil production. Screenshot: Exxon's 2018 Analyst Meeting Presentation
ExxonMobil said yesterday that it has a pathway to double annual earnings to $31 billion by 2025, thanks in part to aggressive investments in U.S. shale and massive deepwater oilfields off Guyana's coast.
Drill deeper: Reuters has a detailed look at the oil-and-gas behemoth's presentation to analysts in New York, calling it a "bid to allay investor fears that the world's largest publicly traded oil producer has seen its best days."
One reason it's interesting: The plan lays out how much Exxon expects to pump — 500,000 barrels per day by 2025 — from its acreage off Guyana (see the chart above from the company's presentation), a country that's set to join the list of the world's major oil producers.
Thought bubble: My Axios colleague Steve LeVine, who has long tracked Exxon and the big potential off Guyana, passes along some thoughts about its significance for the company...
"Exxon has been balanced on its heels since 2014, when Putin's invasion of Crimea led to U.S. sanctions and the freeze on the company's Russian assets, which were to lead its next-generation production. Guyana is the closest thing to demonstrating it still has its mojo."
"That's why it super-speeded first production to 2020. And, if you look at the direction of production, it's also why you shouldn't be surprised if it gets to 1 million barrels a day or more, a round number that newly skeptical Wall Street can understand."
https://www.axios.com/newsletters/axios-generate-f758b4fb-8d17-46d6-bd0c-74a5db0e3a1a.html?chunk=6#story6
Quote of the day
"I'm a globalist. If that term scares people, too bad."
— Charif Souki, cofounder of U.S. LNG company Tellurian
The context: That's the outspoken Souki offering his very of-the-moment, Gary Cohn-ish, view in opposition to looming White House tariffs on steel and aluminum.
Yes, but: Souki said low-cost U.S. gas and the attractive climate for developing export facilities means the tariffs won't have much effect.
"Adding tariffs or not adding tariffs doesn't really make a significant difference to our business," he told reporters at CERAWeek. "From a business standpoint I'm agnostic, from a personal standpoint, I don't like trade restrictions."
The intrigue: Souki's comments notwithstanding, the oil-and-gas industry overall opposes the measures, warning they will raise costs for speciality steel they can't source domestically.
ICYMI: Perry signaled in Houston that the scope of the policy was still under review as of Wednesday.