Axios Generate
September 22, 2021
🐪 It's Wednesday already! Today's Smart Brevity count is 1,359 words, 5.5 minutes.
📊 Data point of the day: $5 billion, how much a suite of philanthropies just pledged for a big global conservation effort. Go deeper
🚨 Happening today: Join Ben and Axios' Mike Allen at 12:30pm ET for a virtual discussion with White House climate adviser Gina McCarthy and Environmental Defense Fund president Fred Krupp. Register here
🎶 And at this moment in 1974, the late, legendary Barry White was #1 on the Billboard charts with today's intro tune...
1 big thing: A slight thaw on the icy road to COP26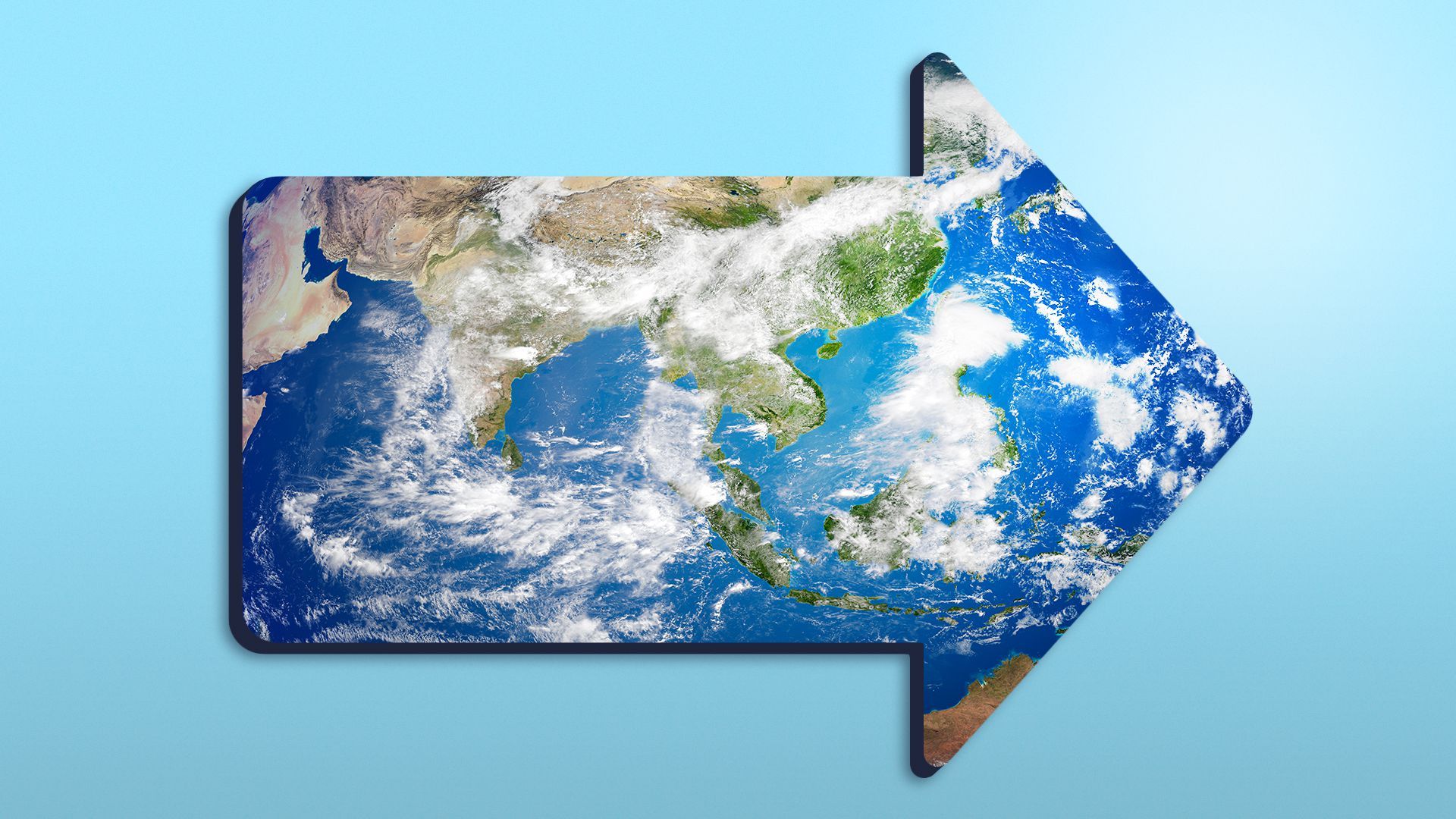 The bad diplomatic vibes heading into the critical United Nations climate summit in Glasgow, Scotland, might be improving slightly, Ben writes.
Catch up fast: Chinese President Xi Jinping yesterday pledged to end overseas finance for building new coal-fired power plants and boost support for clean energy in developing nations.
His move at the UN General Assembly came hours after President Biden proposed to double U.S. climate financial help for developing nations to over $11 billion annually by 2024.
Why it matters: Both moves, while facing uncertainties, could create a dose of momentum heading into the summit that UN Secretary-General António Guterres this week warned is at high risk of failing.
China is the largest public financier of overseas coal plant construction. Chinese officials have faced pressure from the U.S. and other nations to end the practice.
Meanwhile, developed nations' failure to mobilize a long-promised $100 billion annually by 2020 to help poorer countries fight climate change has created friction in pre-summit talks.
What they're saying: Guterres, whose deep concerns about the Glasgow summit in six weeks have been palpable of late, said he was encouraged by the twin moves from the world's two largest economies.
Guterres, in a statement, noted that phasing out coal was the single most important thing for keeping the Paris Agreement's temperature-limiting target viable.
Reality check: There are outstanding questions about Biden's pledge and China's move.
The U.S. funding increases need approval in the narrowly divided Congress to materialize. Xi Jinping's video remarks to the UN provided no details about his plan.
Columbia University energy expert David Sandalow tells the Wall Street Journal of China's pledge: "Details matter. In particular, what happens to projects already in the pipeline? But this is a significant and very positive announcement."
Thom Woodroofe, a former climate negotiator now at the Asia Society Policy Institute, said in a brief note that a key thing to watch is how much weight the announcement holds. "Will Beijing be able to rein in finance provided by all Chinese banks," he asked.
What we're watching: That's whether the U.S. and Chinese steps will create new diplomatic openings or spur stronger emissions efforts from other nations.
Guterres, in a statement about the U.S. and Chinese moves, said "we need decisive action by all countries, especially the G20." Under current emissions pledges, a "catastrophic" amount of warming would still occur, he said.
Yes, but: Europe's energy crunch may be creating fresh headwinds for new emissions policies there.
"Surging gas and electricity prices in Europe have intensified the political backlash against Brussels' plans to extend carbon taxes on petrol and heating bills, threatening a central policy of the EU's drive to hit net zero emissions by 2050," the Financial Times reports.
And Xi, president of the world's largest carbon emitter by far, did not offer new domestic emissions commitments.
Bonus: global coal finance in focus
Why the attention to China's pledge? Politico cites an estimate from the Beijing-based Green Belt and Road Initiative that over 70% of global coal plants rely on Chinese funding.
Per several reports, China has not funded overseas coal plants this year through its massive Belt and Road Initiative of global infrastructure development.
The big picture: Xi's pledge comes after G7 nations and Korea pledged to end public finance for overseas coal plant development earlier this year.
Kevin P. Gallagher, who leads Boston University's Global Development Policy Center, said China is the "last of the major public financiers of overseas coal" to make such a commitment.
However, in comments circulated to reporters, he said the private sector finances the vast majority of overseas coal and needs to "follow suit."
Why it matters: A sharp reduction in global coal burning is needed to keep the Paris goals within reach.
However, China is by far the world's largest domestic coal user and officials there are still approving new plant construction.
2. The carbon toll of summer blazes
The widespread wildfires that stretched across the Northern Hemisphere this summer set records for their carbon dioxide emissions, particularly in Siberia, according to data released Tuesday, Andrew writes.
Why it matters: The severe fire season in Siberia is tied in part to unusually warm conditions with low soil moisture, which studies have linked to human-caused climate change.
How it works: The wildfire season across the boreal forests of the Far North typically stretches from May to October.
During the June through August period, wildfires in the Sakha region of northeastern Siberia emitted enough carbon dioxide to rival the annual emissions from Germany in 2019, according to the Copernicus Atmosphere Monitoring Service (CAMS) and data from The Rhodium Group.
August set a monthly record for wildfire emissions coming from the Northern Hemisphere, and Siberian emissions were more than twice the total from the June through August timeframe last year, CAMS' satellite data shows.
Threat level: As the climate warms due to human emissions of greenhouse gases from fossil fuel burning, extreme wildfire years are expected to become more common and burn in ecosystems where they were previously uncommon.
If fires burn intensely in regions with permanently frozen soil known as permafrost, it could free up currently frozen organic matter locked away for centuries or longer, emitting carbon dioxide and methane.
What we're watching: Wildfire season is not over yet in the western U.S. Southern California, for example, tends to see its worst wildfire weather days in October into November.
This summer's California wildfires, dominated by the nearly 1 million-acre Dixie Fire, already sent twice the amount of CO2 into the air compared to 2020, also a severe wildfire season.
3. Ford's plan for closed-loop EV batteries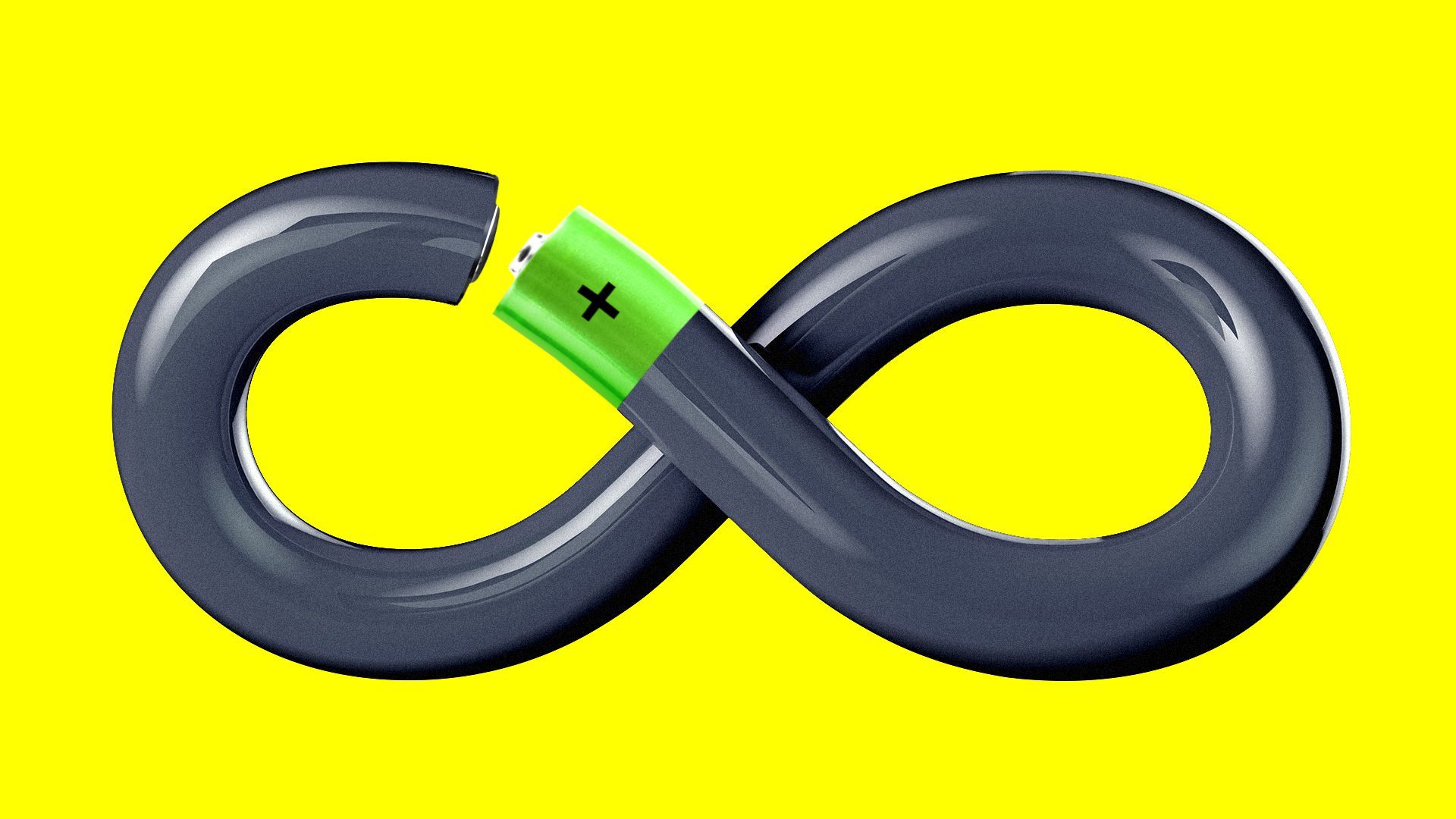 Ford is partnering with battery recycling company Redwood Materials to lay the groundwork for a domestic supply chain for electric vehicle batteries that relies on closed-loop recycling, Axios' Joann Muller reports.
The big picture: The long-term vision would ensure that battery materials like lithium, nickel, copper and cobalt are reused in new batteries, reducing the need for imports and avoiding further environmental damage through mining.
Creating a circular supply chain would also help reduce battery costs, making EVs more affordable, the companies say.
How it works: The two companies will begin by salvaging scrap materials from Ford's planned battery joint venture with Korean battery manufacturing SK Innovation.
BlueOvalSK plans to open "multiple" battery plants in North America starting mid-decade and will aim to use some of Redwood's recycled materials.
Eventually, Ford and Redwood intend to salvage battery materials from EVs at the end of their life, but that's still 15 or 20 years away.
Catch up fast: The collaboration agreement comes one week after Redwood disclosed plans to move a huge chunk of the battery-component industry from Asia to the U.S., as Bloomberg first reported.
Nevada-based Redwood plans to build a $1 billion factory to produce anode copper foil and cathode materials to U.S. partners.
Ford said it invested $50 million in Redwood, part of Redwood's recent $700 million capital raise.
4. DiCaprio stakes cultivated meat startups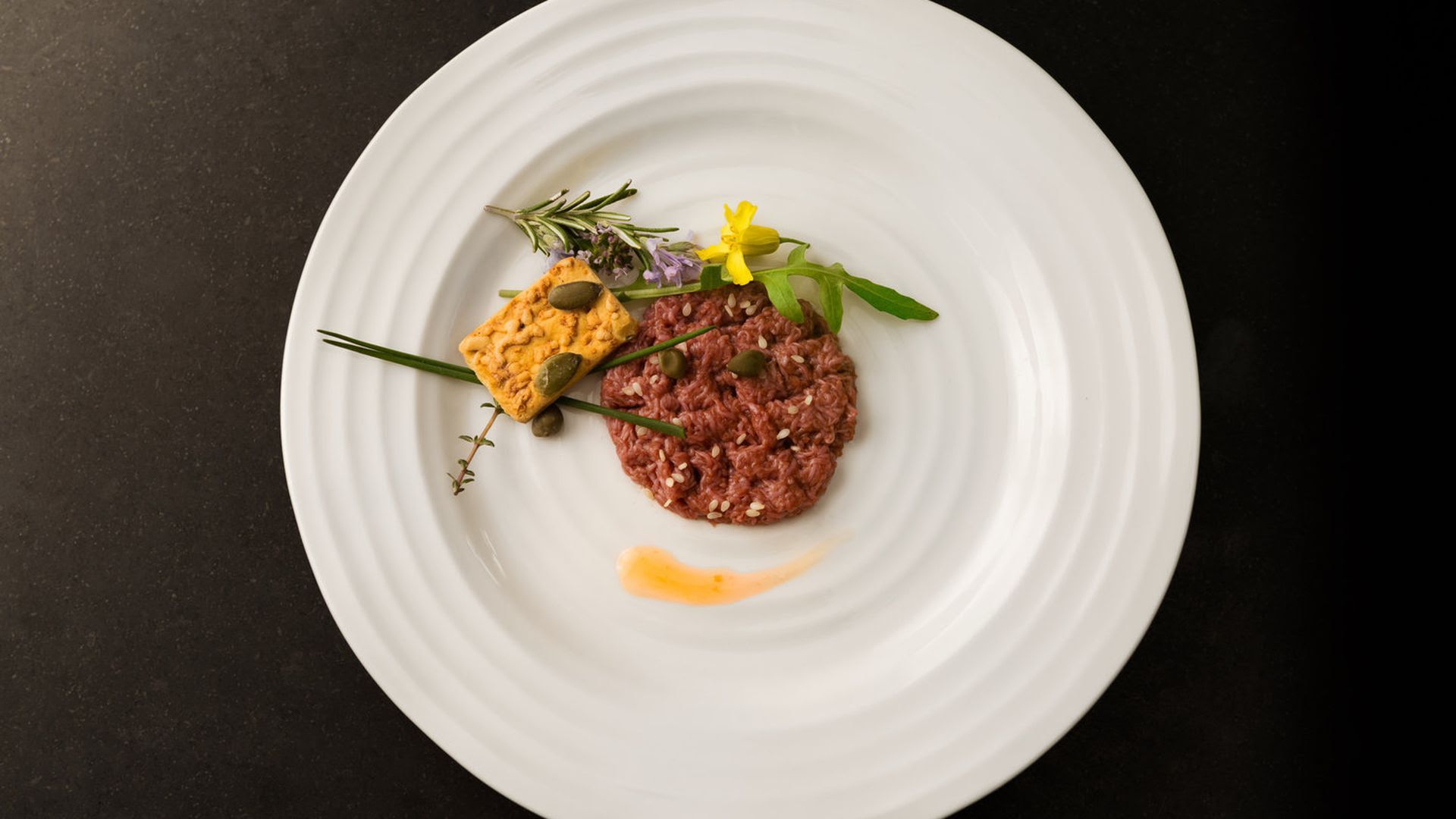 The actor and environmentalist Leonardo DiCaprio is investing in a pair of cultivated meat startups and joining their advisories boards, Axios' Bryan Walsh scooped this morning.
Why it matters: Cultivated meat — which is grown from animal cells — is still in early stages and has garnered criticism from some greens, but DiCaprio's involvement provides a boost.
Driving the news: DiCaprio will be investing undisclosed sums in the Dutch startup Mosa Meat, which made the world's first cell-based hamburger, and Israel's Aleph Farms, which produced the first cell-based steak.
"One of the most impactful ways to combat the climate crisis is to transform our food system," DiCaprio said in a statement.
The companies "offer new ways to satisfy the world's demand for beef, while solving some of the most pressing issues of current industrial beef production," he said.
The big picture: Beef — which Mosa and Aleph are both aiming to cultivate from cells — has by far the biggest greenhouse gas footprint of any food type, in part because cattle produce significant amounts of methane when they digest feed.
Cultivated beef — which involves growing only the parts that consumers will eat, rather than an entire cow — doesn't have that problem, though at its current stage of development it requires significant amounts of energy.