Good morning and welcome back after the holiday break. As mentioned last week, Amy's Harder Line column will return Dec. 4.
A quick reminder that I'll be moderating a timely discussion that Securing America's Future Energy is hosting on Tuesday, Nov. 28, called "Oil's Coming Decade of Disorder." The Washington, D.C., event will explore underinvestment in new supply, geopolitical risk and other forces affecting market stability. You can register here.
Ok, let's get to the news, with an intro track by Jimi Hendrix, who would have turned 75 today. Happy birthday.
https://www.axios.com/newsletters/axios-generate-f464d741-91ca-4be5-963b-ef93573f9e35.html?chunk=0#story0
Big this week: zero hour for OPEC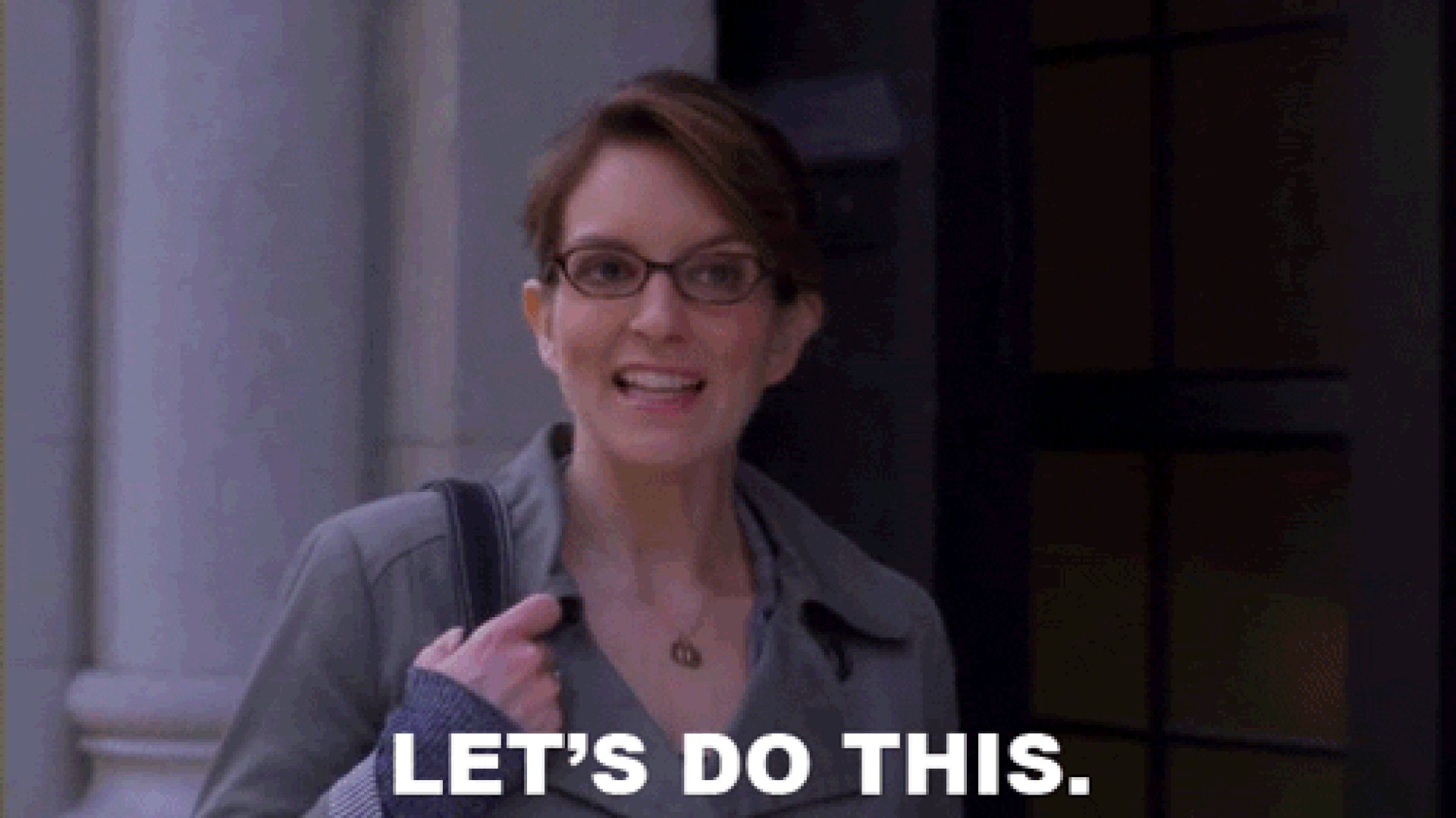 OPEC ministers are huddling in Vienna this week where talks will culminate in a Nov. 30 meeting about the future of the production-limiting agreement between the cartel, Russia and some other producers.
Why it matters: The near-term future of oil markets and the competitive landscape for U.S. producers rides in part on whether an agreement is reached to extend the roughly year-old deal — under which producers have jointly cut 1.8 million barrels per day — and what the particulars would be.
The agreement and intense interest in its future signals how the U.S. production boom has upended the global crude oil market, forcing longtime heavyweights Saudi Arabia and Russia to make difficult tradeoffs between prices and market share — and driving new cooperation that has an uncertain future.
What to watch: Analysts are certain there will be an extension of the deal beyond the first quarter of next year, when it's currently slated to expire. The big questions are how long and whether there are changes to the production levels.
Crystal ball: A Barclays research note making the rounds Monday morning forecasts either a six-month or nine-month extension, but predicts that oil ministers will punt on a very pivotal question.
"Whether or not the countries extend and the duration of the deal are not the relevant questions in our view. We believe the level of the cut is what really matters, and we assign a low likelihood to this detail being announced on November 30," it states.
Player to watch: Vladimir Putin. One dynamic getting some attention in recent days is Russian producers' angst at continued output limits and whether Putin will again override those concerns.
Speaking on CNBC on Sunday, RBC Capital Markets analyst Helima Croft said markets have been expecting the deal to be extended through the end of 2018, but now there's some uncertainty.
"Now there has been a new jittery-ness coming into the market because the Russians don't look quite as solid as they did a few weeks ago, and a number of the major Russian corporates have been very public about their displeasure about extending the agreement beyond Q1 of 2018," she said, adding that if Russia doesn't extend the cuts, prices could drop.
To be sure: A piece in the Wall Street Journal looks at the potential market effects of extending the deal. They report: "Some [OPEC] members, along with outside analysts, say that OPEC could overstimulate the market and send prices too high next year. That, in turn, risks depressing demand for crude."
https://www.axios.com/newsletters/axios-generate-f464d741-91ca-4be5-963b-ef93573f9e35.html?chunk=1#story1
Understanding America's ethanol policy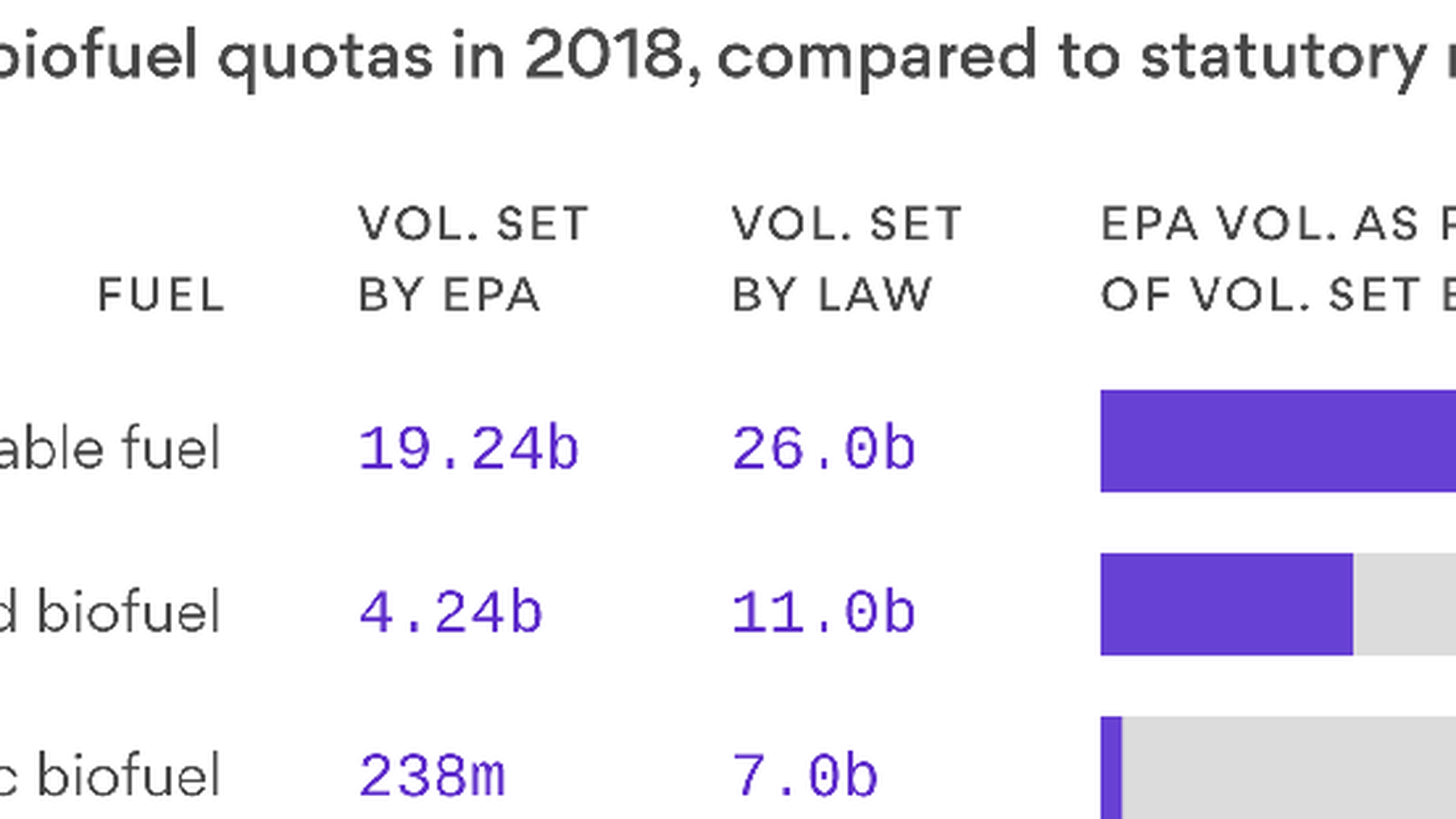 Amy has a nice primer in the Axios stream about the forever war over ethanol and its next phase. Take it away...
The Trump administration is gearing up to release by Thursday what is likely to be the biggest environmental regulation issued all year, driven by a 12-year-old law with a mixed record of success.
Driving the news: The Environmental Protection Agency faces a Nov. 30 deadline to issue quotas for how much biofuel refineries must blend into the gasoline supply under a federal mandate called the renewable fuel standard.
Refineries are meeting the mandate now mostly by blending corn-based ethanol, though Congress had far greater ambitions when it first passed the law, as the chart shows.
The gritty details: Because of its political relevance, corn ethanol gets all the attention, but there's a lot more to the mandate. The policy is kind of like a Russian doll: smaller categories of different types of biofuels inside an overall mandate for biofuels.
Click here for the rest of the story.
https://www.axios.com/newsletters/axios-generate-f464d741-91ca-4be5-963b-ef93573f9e35.html?chunk=2#story2
Latest in oil: changes at Exxon, Aramco's petrochem plan, Shell's EV push
https://www.axios.com/newsletters/axios-generate-f464d741-91ca-4be5-963b-ef93573f9e35.html?chunk=3#story3
This week in Congress: taxes, nominees, electricity
Taxes and drilling: The upper chamber is likely to vote this week on changes to the tax code. The Senate tax plan does not include House-approved provisions that would slash the value of wind energy tax credits and kill off consumer credits for electric vehicle purchases, among other differences.
Another reason this matters: The push to allow oil drilling in the Arctic National Wildlife Refuge is tethered to the tax effort via the so-called budget reconciliation process that makes the package immune from filibuster.
Go deeper: This Houston Chronicle piece sizes up whether oil companies will actually produce oil there if it's opened to exploration. "Among those expected to take a close look at ANWR are oil giants Exxon Mobil and BP, along with Conoco Phillips and Houston-based Hilcorp, all of which already have operations on Alaska's North Slope," they note.
Go deeper, part 2: My colleague Jonathan Swan looks at the broader politics of the tax package and hurdles facing the effort here.
Nominations: The Senate Environment and Public Works Committee is slated to vote Wednesday on Kathleen Hartnett White, who is Trump's choice to head the White House Council on Environmental Quality, and Andrew Wheeler, the pick to be deputy EPA administrator.
The Senate Commerce Committee, meanwhile, will hear from AccuWeather CEO Barry Myers, the nominee to head the National Oceanic and Atmospheric Administration. Expect questions about climate change.
Power: Over in the House, an Energy and Commerce subcommittee will gather Wednesday for a hearing on the role of financial trading in electricity markets.
NEPA, coal, carbon: The House Natural Resources Committee will have a busy week. There's a Wednesday hearing on "modernizing" the National Environmental Policy Act — a foundational environmental law that conservative critics say is used as a tool to stymie development.
And on Wednesday and Thursday the committee will mark up several bills. They include a measure that would prevent the Interior Department from freezing coal leasing on federal lands without congressional approval; and a bill to prevent federal agencies from using the social cost of carbon in policymaking.
https://www.axios.com/newsletters/axios-generate-f464d741-91ca-4be5-963b-ef93573f9e35.html?chunk=4#story4
ICYMI: Trump team backs Obama-led climate effort
More from Amy: She looked at the Trump administration's posture on a climate-friendly update to decades old and successful treaty to heal the ozone layer. Take it away...
What's happening: A career State Department official speaking at a conference Thursday on behalf of the Trump administration backed a climate policy then-President Obama had pursued.
The policy phases down powerful greenhouse gases found in a range of everyday appliances. This is the most explicit and public the Trump administration has been about supporting it.
The big picture: The conference, held last week in Montreal, focused on a recent amendment to the Montreal Protocol. The global treaty was created 30 years ago to fix the hole in the Earth's ozone layer and is now achieving its goal.
World leaders, led by the Obama administration, agreed in October 2016 to the Kigali amendment, which would phase down emissions of powerful greenhouse gases in refrigerants called hydrofluorocarbons (HFCs). HFCs are used in many appliances from air conditioners to refrigerators.
Quoted: "The United States believes the Kigali Amendment represents a pragmatic and balanced approach to phasing down the production and consumption of HFCs, and therefore we support the goals and approach of the Amendment," said Judith Garber, principal deputy assistant secretary of the Bureau of Oceans and International Environmental and Scientific Affairs.
What's next: Rhetorical backing for the amendment is one thing, but to have it actually take effect, the administration needs to send it over to the Senate so it can vote on its official ratification, as the Senate has done on other amendments and the original treaty 30 years ago.
"There is no timeline currently determined for these steps, but we have initiated the process to consider U.S. ratification of the Amendment," Garber said.
Click here for more.
https://www.axios.com/newsletters/axios-generate-f464d741-91ca-4be5-963b-ef93573f9e35.html?chunk=5#story5
The "lighting revolution" and light pollution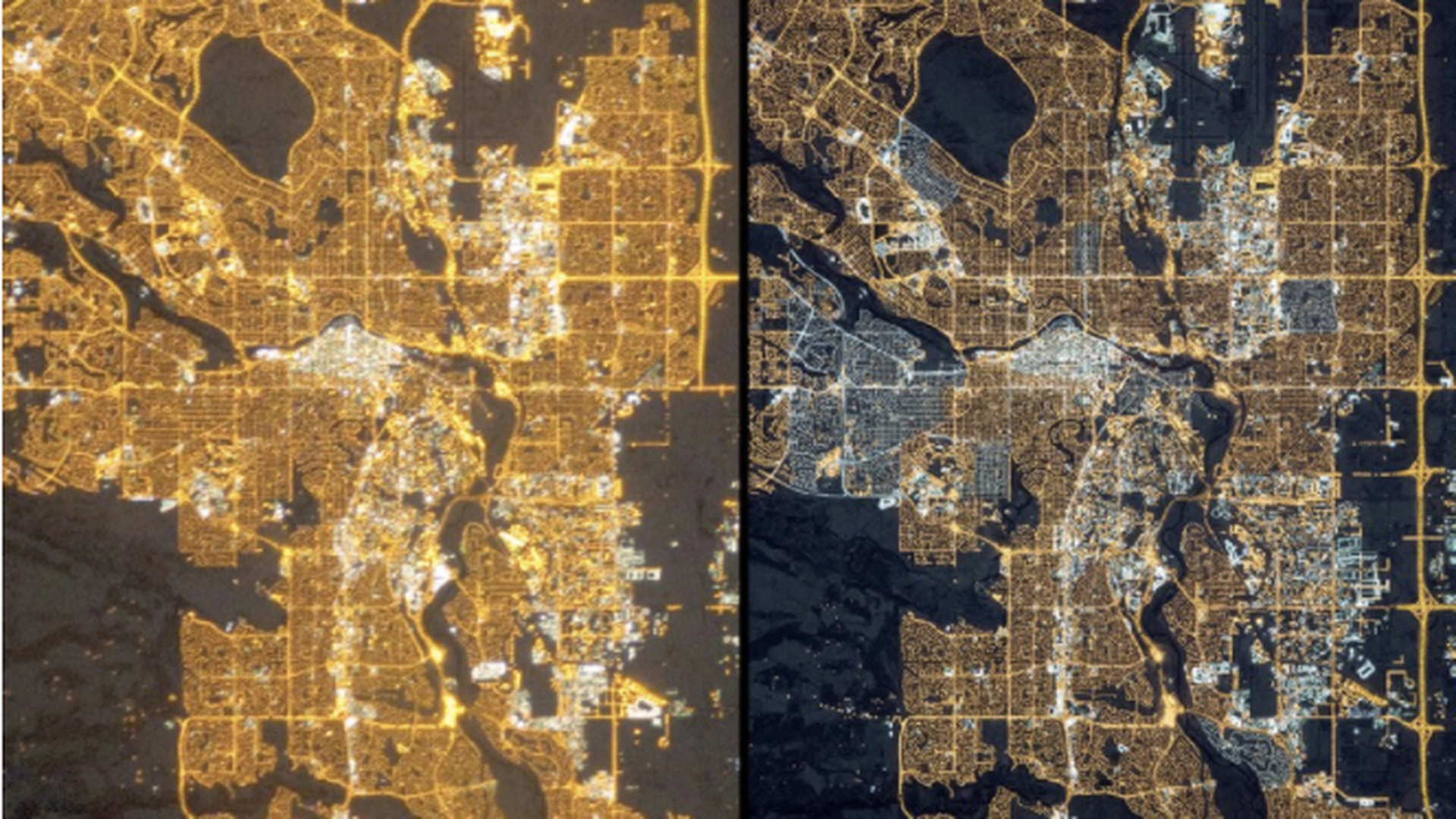 Science! My Axios colleague Eileen Drage O'Reilly unpacks some interesting research in this weekend story in the Axios stream...
Despite a global move to more efficient lighting and various efforts to lessen the impact of lighting on humans and the environment, scientists say both the brightness and the area of Earth lit at night continue to increase by 2.2% each year on average, per a study published in Science Advances last week. That's likely because people are using more lighting now that it is cheaper and more efficient.
Why this matters: Light pollution has been shown to negatively impact human health, environment and ecosystems, and astronomical research. While not surprised, the researchers say they are "very disappointed" with the results. They'd hoped as efficient LED-lighting technology became more available the amount of light emitted from artificial sources would decrease.
What they did: The international team attached a sensor (called VIIRS Day/Night Band) to a satellite to measure the change in light emissions from October 2012 to October 2016 by looking at the surface area of Earth lit above a certain threshold and by examining how the level of brightness changed in areas that already had light.
Click here for the rest.