Good morning, and welcome back to Generate. I hope everyone had a nice weekend, and a happy Mother's Day!
In my latest Harder Line column, I have a scoop about how industry is proving to be the ironic voice of caution in President Trump's regulatory rollback efforts. And then Ben is going to dive into all the latest news you need to know about.
But first, a shout out to the Axios Science stream that officially launches today. It will be covering the most important news from the frontiers of medicine, space, neuroscience and more. We'll have a weekly newsletter too — you can sign up here.
Questions or comments about my column or otherwise? You can reach me at amy@axios.com.
Big energy's surprise warning: Trump, slow down deregulation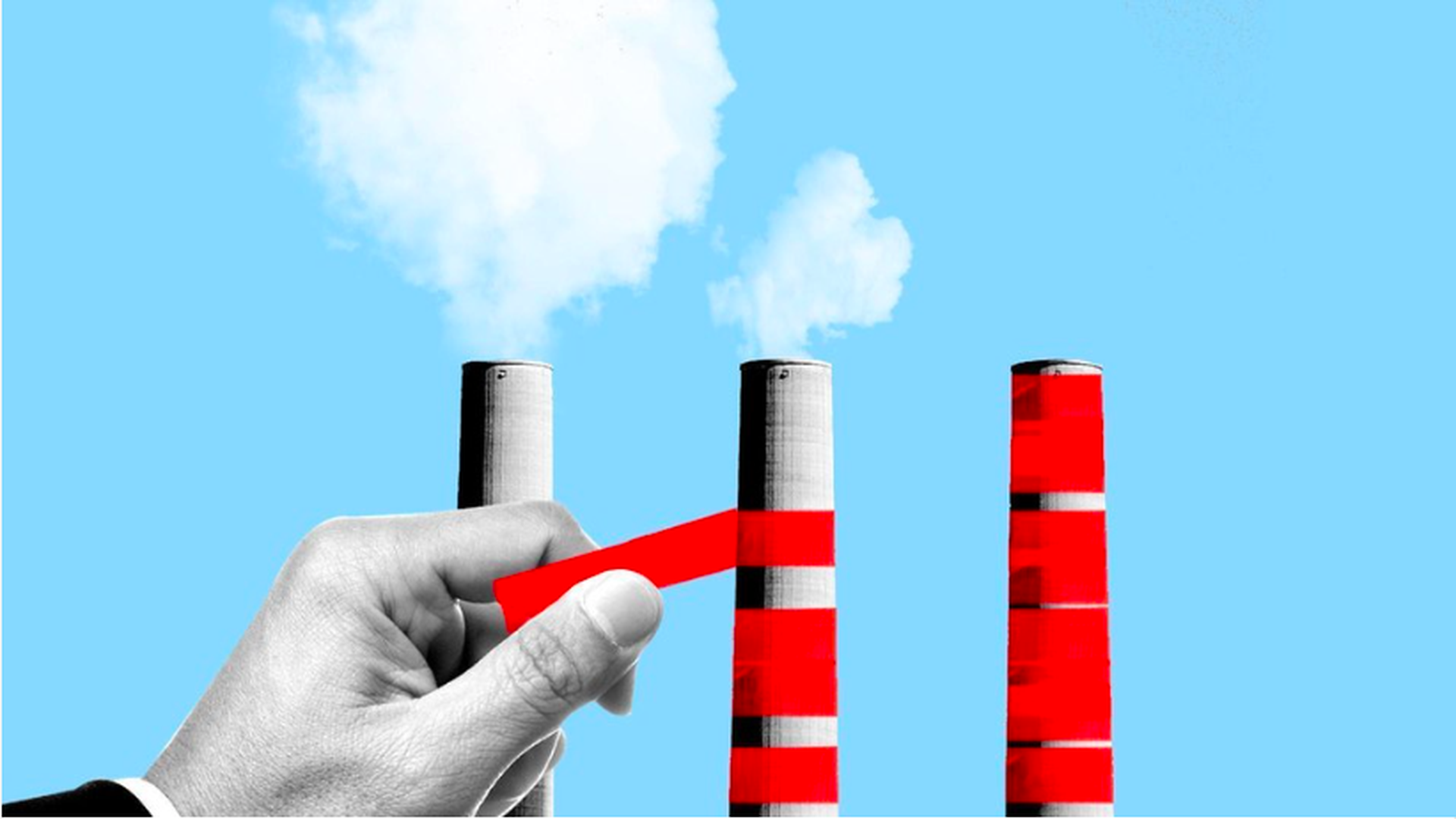 The energy industry wants to make sure President Donald Trump doesn't get too carried away repealing too many regulations.
Several of Washington's top fossil-fuel lobbyists and lawyers held at least three post-election meetings around a tricky topic: Ensuring Trump's bombastic campaign rhetoric about killing Obama-era regulations doesn't end up backfiring when put into practice. Similar discussions are ongoing across the energy industry.
Why this matters: The most conservative wing of the Republican Party, including many of the people and interest groups that helped elect Trump, want a wholesale rollback of virtually everything former President Barack Obama has done on energy and environment issues over the last eight years. Ironically, it's the regulated industries proving to be a countervailing influence against the GOP's most conservative ranks.
Click here for the rest of Amy's column.
Breaking overnight: Saudi, Russia want oil supply limits well into '18
Driving the news: Saudi Arabia and Russia jointly said they favor extending the production-limiting deal between OPEC and some other big producers through the first quarter of 2018.
Why it matters: The comments by the world's largest producers signals what could happen when OPEC meets May 25 to weigh the future of the six-month production agreement that began in January.
"I think there is general consensus that this is the right approach and the right thing to do," said Saudi Energy minister Khalid Al-Falih at a Beijing appearance, according to several accounts.
The big bounce: Oil prices rose in trading on Monday after the announcement. Via CNBC, both West Texas Intermediate and Brent crude gained over 3 percent Monday morning.
What they're saying: "I think OPEC and Russia recognize that in order to get the market back on their side they will need 'shock and awe' tactics where they need to go above and beyond a simple extension of the deal," Virendra Chauhan, an analyst at Energy Aspects, told Reuters.
In a joint statement, the two countries' oil ministers said they want to ensure "market stability, predictability and sustainable development" and pledged to agreed to do "whatever it takes" to stabilize the market and reduce commercial inventories to their five-year average level.
To be sure:
Output growth by U.S. shale producers even amid modest prices is a check on OPEC's influence. In a research note late Sunday night, Goldman Sachs noted that the U.S. rig count climbed for another week to reach a level that's 125% higher than it was a year ago.
What's missing in Trump's big interviews
The New Republic scanned the president's sit-down interviews since he took office. Their homework shows that Trump is almost never asked about his environmental agenda, despite a suite of moves to upend his predecessor's rules and policies.
Here's TNR's tally of environmental questions in the interviews:
Solar group's new move to thwart trade case
The industry's biggest trade group is making the case that a panel manufacturer's bid for steep import tariffs on cells and modules doesn't even meet the legal standard for consideration.
That's one of the claims in the Solar Energy Industry Association's new letter to the U.S. International Trade Commission against Suniva's petition (which we covered in the April 27 issue of Generate).
Why it matters: Both sides of this intra-industry fight say they're working to preserve jobs.
Suniva, which is in bankruptcy, says domestic manufacturers are getting crushed by a flood of cheap imports.
But SEIA and other petition critics say the higher prices would wreak havoc on solar electricity project economics. SEIA's letter says granting the petition would put 260,000 jobs at risk.
What they're saying: "Suniva is not 'representative' of the domestic CSPV cell/module industry, and, therefore, does not have standing to bring this action. Accordingly, as a matter of law, the Commission should not institute the petition," states SEIA's letter to the USITC.
On my screen (and in my ears)
Coal and EPA: This short Platts' podcast takes the pulse of the coal industry at a recent conference in Florida — and has some interesting comments about EPA senior policy adviser Mandy Gunasekara's very pro-coal speech.
"Her talk was so rosy and so pro-coal, it left many skeptical," Jim Levesque, one of the Platts' Coal Trader editors, said.
"She went as far as to say that new leadership could push out EPA scientists who support man-made climate change," noted his colleague Jeff McDonald.
The Pope and Trump: Pope Francis previewed his May 24 meeting with Trump during a weekend press conference, where Francis was asked about Trump's hard line policies on immigration and climate change that run counter to his views. Looks like the topics might come up... "In our talk things will come out, I will say what I think, he will say what he thinks, but I never, ever, wanted to make a judgment without hearing the person," the pope said, according to this Catholic News Agency transcript.Nuclear: In case you missed it late Friday, bankrupt reactor builder Westinghouse reached a deal with Southern Company that will enable work to continue — for now — on two reactors under construction in Georgia. The Wall Street Journal has much more on why "uncertainty still dogs the project."
Calendar: One of the things we'll be watching this week is the Senate Energy Committee's Thursday meeting to hear from David Bernhardt, who is Trump's pick to be deputy secretary of the Interior Department. The lobbyist, who chairs the natural resources department at Brownstein Hyatt Farber Schreck, held several top roles at Interior under George W. Bush.
Why it matters: Trump has been slow to get top people in place at his Cabinet agencies. Also, the hearing will provide senators a chance to ask about Interior Secretary Ryan Zinke's moves in his young but busy tenure.
Thanks for reading! Have a good Monday, and please keep the tips and feedback coming to ben@axios.com.