Good morning!
And happy birthday to Bob Dylan, who gets the intro tune with this beautiful song . . .
https://www.axios.com/newsletters/axios-generate-f06c19fe-699f-48c3-88b8-373e9924f21d.html?chunk=0#story0
1 big thing: the economic case for CO2 cuts that aren't happening
The economic rationale for deeply decarbonizing the global economy is getting stronger even as evidence mounts that the worldwide energy system is nowhere near on pace to make that happen.
New research: Axios' Andrew Freedman reports on a new, peer-reviewed paper which shows that meeting the more stringent global temperature targets in the Paris climate deal would save countries trillions of dollars in economic output, outweighing the costs of reducing emissions.
Why it matters: The study, published Wednesday in the journal Nature, is the first to look at how global economic output would be affected under different amounts of global warming, providing policymakers with the "benefits" side of a cost-benefit analysis.
According to co-author Marshall Burke, a Stanford University economist, holding the temperature rise to 1.5 degrees Celsius, rather than 2 degrees, would bring around $30 trillion in cumulative benefits by 2100.
One key finding: many countries in the tropics would see per capita economic output that would be 10% to 20% higher at 1.5 °C of warming than 2°C through 2100.
But, but, but: the same day that paper came out, the International Energy Agency released its latest data on global growth of low-carbon energy technology deployment.
While IEA sees progress, they said that just four of 38 energy technologies and sectors they track are on pace to create a pathway that achieves a temperature rise of well below 2°C.
And this week, the World Bank released a new analysis of the worldwide growth of carbon pricing, which refers to emissions trading or taxes that many view as essential in the fight against warming.
Their report shows that worldwide, 51 pricing systems at the national, subnational or regional level are in place or scheduled to be implemented.
But while pricing is on the march, those initiatives would still cover just a fifth of global emissions.
Don't forget: separate reports in recent months have concluded that global CO2 emissions actually rose in 2017, ending a three-year plateau.
The bottom line: no matter how many analyses pile up showing the benefits of steep emissions cuts, making them happen on a scale to avoid blowing past 2°C of warming target remains a steep, steep uphill climb.
https://www.axios.com/newsletters/axios-generate-f06c19fe-699f-48c3-88b8-373e9924f21d.html?chunk=1#story1
2. Elon Musk's media broadside and its discontents
ICYMI: As Axios reported Wednesday, after expressing frustration with the media (and incorrectly implying most journalism is influenced by advertisers,) Tesla CEO Elon Musk yesterday suggested he may create a website where people can rate reporters and outlets' credibility.
And he might be serious, according to a business registration document from October 2017 flagged by journalist Mark Harris.
Why it matters: Executives in Silicon Valley — and beyond — have had a difficult relationship with the media's critical coverage of their ambitions, and comments like Musk's can be especially harmful as journalists face unprecedented hostility from government officials and others in power.
Musk's comment was part of a broader Twitter barrage aimed at the press yesterday.
What's next: the comments, which come three weeks after Musk lashed out at analysts on an earnings call, drew pushback from journalists.
But the real question is whether Musk's style will have financial repercussions for the company that could still find itself reliant on Wall Street for cash in the future.
Be smart: Benedict Evans, a partner at the VC firm Andreessen Horowitz, noted on his personal Twitter feed that press and investor perceptions only matter to tech behemoths Google, Apple, Facebook and Amazon if they bring new regulation or "big changes" in use.
"But they matter to Tesla because it has to raise lots more capital, based on public confidence its vision will work. It lives on perception," he said. Check out his whole thread here.
https://www.axios.com/newsletters/axios-generate-f06c19fe-699f-48c3-88b8-373e9924f21d.html?chunk=2#story2
3. Exxon's new climate plan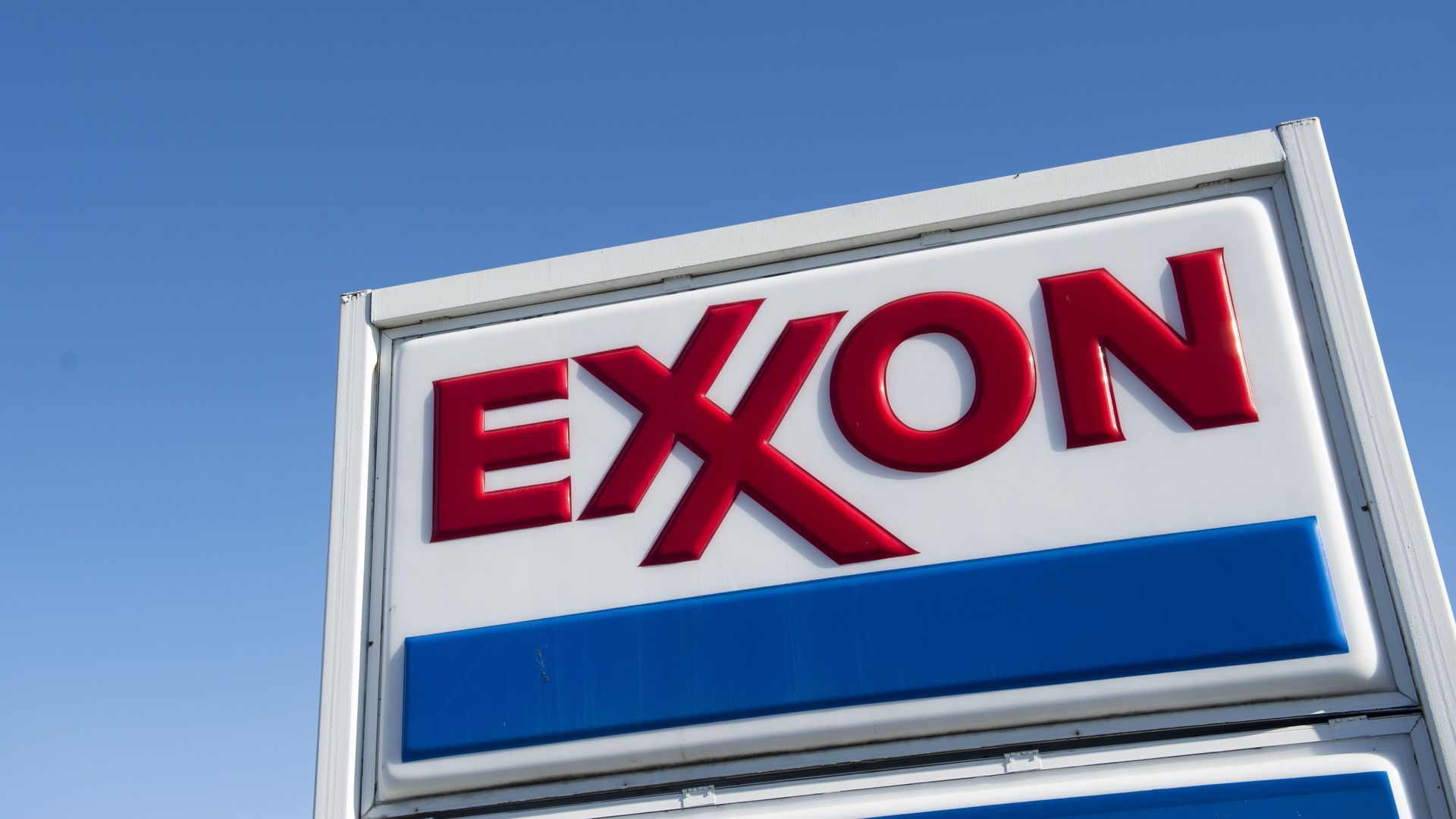 Axios' Amy Harder reports on the announcement by ExxonMobil Corp., the world's largest publicly traded oil producer, that it's setting a target of cutting its methane emissions 15% within two years.
Why it matters: It's the latest sign in how big oil and gas companies are cleaning up their operations under pressure from investors, lawsuits and the public on climate change.
Yes, but: Amy notes that it's hard to compare Exxon's goal with that of other big oil and gas companies, such as Shell and BP, because each of them has used different metrics to define their target.
The data isn't available to create an apples to apples comparison, said Matt Watson, an expert on this topic at the Environmental Defense Fund who works with companies.
"Moving forward these companies need to release their emissions data and accounting methodologies so reductions can be independently verified. Transparency is critical to earning public trust," Watson said.
Click here for more from Amy, who chatted about the plan with a top Exxon exec.
https://www.axios.com/newsletters/axios-generate-f06c19fe-699f-48c3-88b8-373e9924f21d.html?chunk=3#story3
4. NASA chief leaves no doubt on climate stance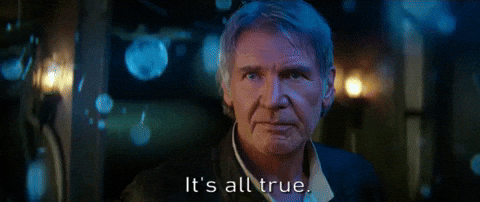 NASA Administrator Jim Bridenstine on Wednesday endorsed the findings of a major federal report — which reflects the wider scientific consensus — that human activities are the main driver of global warming.
Why it matters: Bridenstine's remarks before a Senate Appropriations panel make him the first top Trump administration official to publicly and fully agree that humans have been the dominant cause of warming evident since at least the mid-20th century.
They're also important because NASA plays a leading role in federal climate monitoring and research.
Bridenstine made similar comments at a NASA town hall last week, but those remarks stopped short of fully acknowledging the dominant role of human-caused emissions.
What he said: Bridenstine endorsed a multi-agency federal report, largely written in the Obama years but released in 2017, that strongly reaffirmed this consensus — a significant move because other Trump administration political appointees have declined to embrace the finding.
"The National Climate Assessment, that includes NASA, and it includes the Department of Energy, and it includes NOAA, has clearly stated that it is extremely likely . . . that human activity is the dominant cause of global warming, and I have no reason to doubt the science that comes from that," Bridenstine said in response to a question from Democratic Sen. Brian Schatz.
https://www.axios.com/newsletters/axios-generate-f06c19fe-699f-48c3-88b8-373e9924f21d.html?chunk=4#story4
5. On my screen: Ethanol, Exxon, EVs
Exxon's strategy: CEO Darren Woods, in an interview with Bloomberg, sought to explain the company's posture at a time of some investor skepticism and underperformace.
"Far from preaching spending caps or showering investors with cash, Woods' solution . . . is to invest heavily in mega-projects that he says are so low cost they'll dominate oil and natural gas markets for decades to come," they report.
Party like it's 2007-2008: rising gasoline prices are reviving familiar political battles over energy policy, which flare periodically and were really big when oil prices were way, way north of $100 per barrel a decade ago.
"U.S. Senate Democrats on Wednesday urged President Donald Trump to try to prod OPEC to take steps to lower oil prices and suggested that millions of Americans will see tax cut proceeds canceled out by higher fuel costs," Reuters reports.
Ethanol policy: Reuters also reports that high-level administration officials "plan to meet on Thursday to hammer out details of President Donald Trump's planned changes to the nation's biofuel laws."
Electric cars: the BBC reports on a new study in the journal Nature Energy that suggests the behavior of car dealers could be slowing adoption of EVs.
"Researchers, who posed as car shoppers in Scandinavia and Iceland found that sales personnel strongly pushed petrol and diesel powered cars. Around 77% of dealerships that sold EV brands didn't discuss their existence with the potential customers," they report.
https://www.axios.com/newsletters/axios-generate-f06c19fe-699f-48c3-88b8-373e9924f21d.html?chunk=5#story5
6. Two big state power moves
Two pieces of state-level news caught my eye . . .
Offshore wind: per Greentech Media, "Massachusetts and Rhode Island, two states on the forefront of the nascent U.S. offshore wind market, have awarded a combined 1,200 megawatts of contracts to build out what could become the country's largest offshore wind complex."
Why it matters: offshore wind has been slow to get moving in the U.S. compared to Europe, but in recent years the pace of activity has picked up a lot.
One level deeper: we recently reported on the role that offshore wind could play in a decarbonized global power mix in the coming decades.
Nuclear power: via the Associated Press, "Legislation that would authorize $300 million annually to rescue New Jersey's nuclear energy industry — a request for financial help made by the state's largest utility company — was signed into law Wednesday."
Why it matters: some climate advocates are increasingly worried about the prospect of losing large chunks of zero-carbon power if more economically struggling nuclear plants come offline in the coming years.
State-level policy decisions are currently where the action is.
https://www.axios.com/newsletters/axios-generate-f06c19fe-699f-48c3-88b8-373e9924f21d.html?chunk=6#story6
7. Quote of the day
"If you can put 120 miles in five minutes onto a car, then the game is over. This is what we need for electric vehicles really to go viral."
— Stanford University physics professor Steven Chu
The context: via Forbes, the former energy secretary's comment comes in a Stanford video address by Chu on climate and energy.
The Forbes piece gets into, among other things, wider research into battery technology at Stanford and elsewhere.
"Chu has mentioned before that he and Yi Cui of Stanford's Materials Science Department are working on a next-generation battery that could improve energy density five times and charging rate up to ten times over conventional lithium-ion batteries. The new battery would be made from lithium and sulfur," energy journalist Jeff McMahon writes.