Axios Generate
January 17, 2023
🍩 Welcome back! Today's newsletter has a Smart Brevity count of 1,237 words, 5 minutes.
📬 Did a friend send you this newsletter? Welcome, please sign up.
🎶 Happy birthday (it was yesterday) to the late R&B legend Aaliyah, who has today's intro tune...
1 big thing: COP27 initiative comes into focus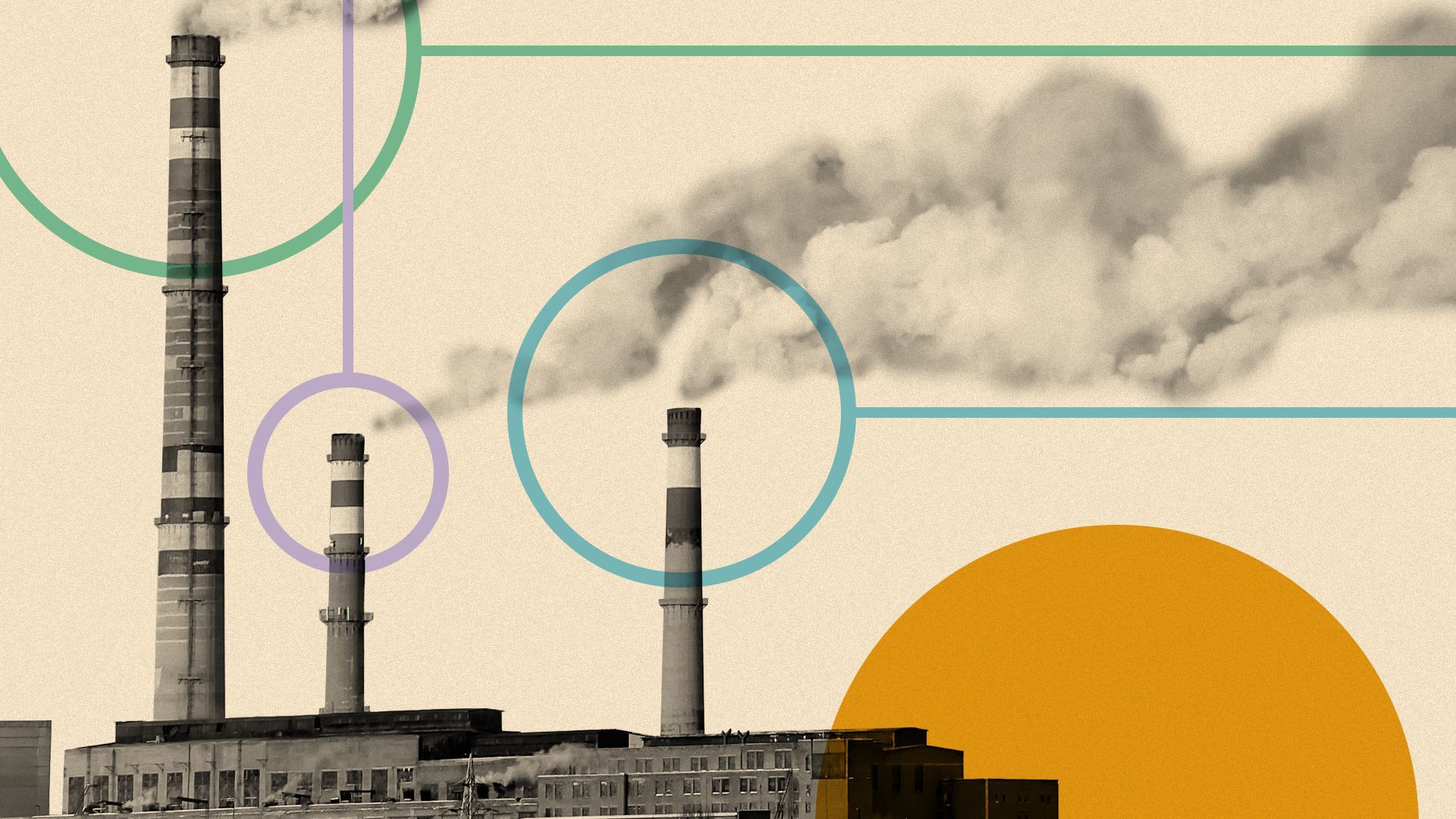 Key details came out this weekend regarding one of the most high-profile and controversial U.S.-led initiatives launched at COP27 last year, Andrew writes.
Driving the news: At an energy conference in Abu Dhabi, participants in the "Energy Transition Accelerator" laid out how they plan to mobilize trillions of dollars from the private sector to decarbonize developing country economies, without proliferating greenwashing.
Why it matters: Tapping into private sector money from companies and financial institutions is needed to rapidly transition the world away from fossil fuels.
Context: The accelerator is a joint project of the U.S. government, Bezos Earth Fund and the Rockefeller Foundation. It aims to rapidly coax private sector dollars off the sidelines.
When first announced at COP27, it was met with skepticism by activists and some diplomats who sought specifics about its use of carbon credits.
The big picture: According to U.S. climate envoy John Kerry, who has championed the project, the accelerator will...
Focus on steering private sector money to boost renewable energy deployment while reducing fossil fuel use in developing countries.
Generate carbon credits that companies and governments could purchase to count toward their own emissions reductions for a limited time.
Yes, but: The history of carbon market loopholes has given this tool a poor reputation, Kerry said Sunday.
"There are only two purposes for which we will allow someone to be able to buy a credit: one, to be closing down or transitioning [an] existing fossil fuel facility that is providing power," Kerry said.
"And two, for the actual deployment of renewables that will replace current dirty sourcing."
Zoom in: The participants published a set of guiding principles as well as the initial makeup of a consultative group to oversee it.
Private capital would have to support emissions cuts within the current decade, per the principles.
The initial consultative group, which is equivalent to a corporate board, includes high-profile names.
These include Canada's former climate and environment minister Catherine McKenna, who led a UN anti-greenwashing report last year, as well as Bank of America CEO Brian Moynihan, representing the Sustainable Markets Initiative.
2. "Solyndra" search impacts GOP districts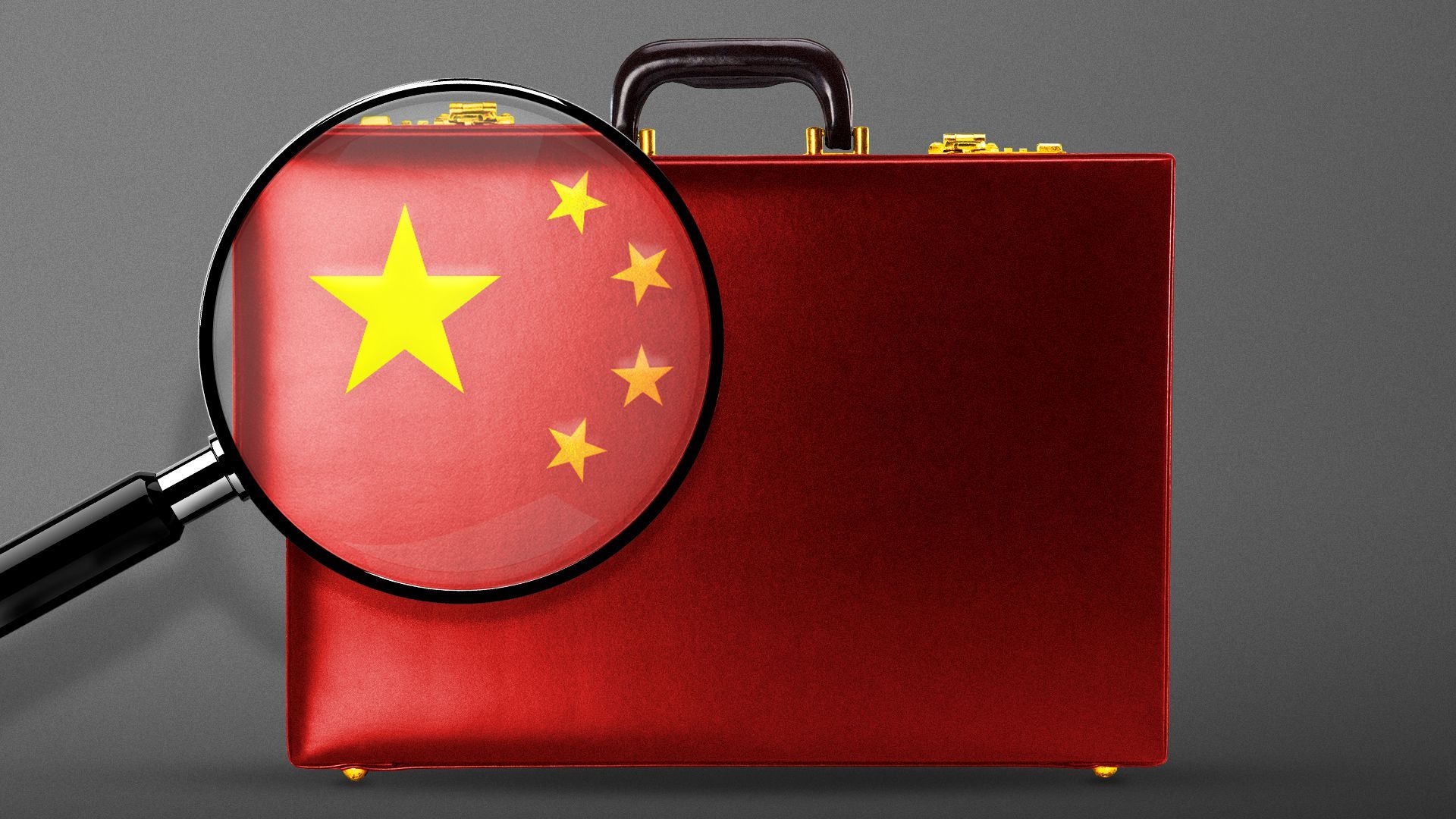 House Republicans' search for a bad Biden climate investment could blow up in their faces — because it may be about to hit firms in their own districts, Axios' Jael Holzman reports.
Why it matters: Republicans are scouring for a Solyndra-level energy money mishap with a national security lens, seeking to expose risks from funding firms tied to China — but some of the firms on their potential target list are bringing jobs and money to red districts.
Driving the news: House Science, Space and Technology Chairman Frank Lucas sent a letter in December to the Energy Department asking why it's funding Microvast — a Texas-based battery tech company with Chinese and U.S. operations now building a manufacturing plant in Tennessee. 
Microvast's plant is in Clarksville, Tenn., a city represented by Freedom Caucus member Mark Green, who celebrated the project's announcement. 
DOE told Axios its funding decisions follow "a rigorous merit review process" intended to "position the nation to out-compete on the global stage."
Microvast said in a statement that it's "an American company" that is trying to combat the country's "reliance on Chinese manufacturers."
Green's office declined to comment on Microvast, but said the congressman "has been deeply concerned by the Chinese Communist Party's influence in American manufacturing companies."
A more detailed version of this story appeared in a special pre-launch edition of Axios Pro Energy Policy this morning. For more scoops and sharp analysis like this, sign up to join the waitlist.
3. The long road to domestic battery minerals
Big news right before the long weekend highlights U.S. policy support for building the battery mineral supply chain — and how far there is to go, Ben writes.
🏃🏽‍♀️Catch up fast: The Energy Department plans to lend Ioneer up to $700 million to support the planned Rhyolite Ridge project to mine lithium, sending its shares soaring.
The Nevada project could produce enough for roughly 370,000 electric vehicles annually, DOE said.
Why it matters: It's part of a White House push to support links in the battery supply chain and, per Reuters, the first to back a lithium mining project.
Yes, but: The U.S. has miles to go before becoming a major global player in lithium and other energy transition minerals.
The chart above is adapted from an International Energy Agency analysis of the manufacturing of low-carbon energy equipment and raw materials.
👀 What we're watching: Whether DOE support boosts the odds of Rhyolite Ridge winning Interior Department approval.
Interior's Bureau of Land Management "continues to work through the review in accordance with our policies, regulations and procedures, including NEPA compliance," BLM tells Axios.
4. Electric vehicle "charging gap"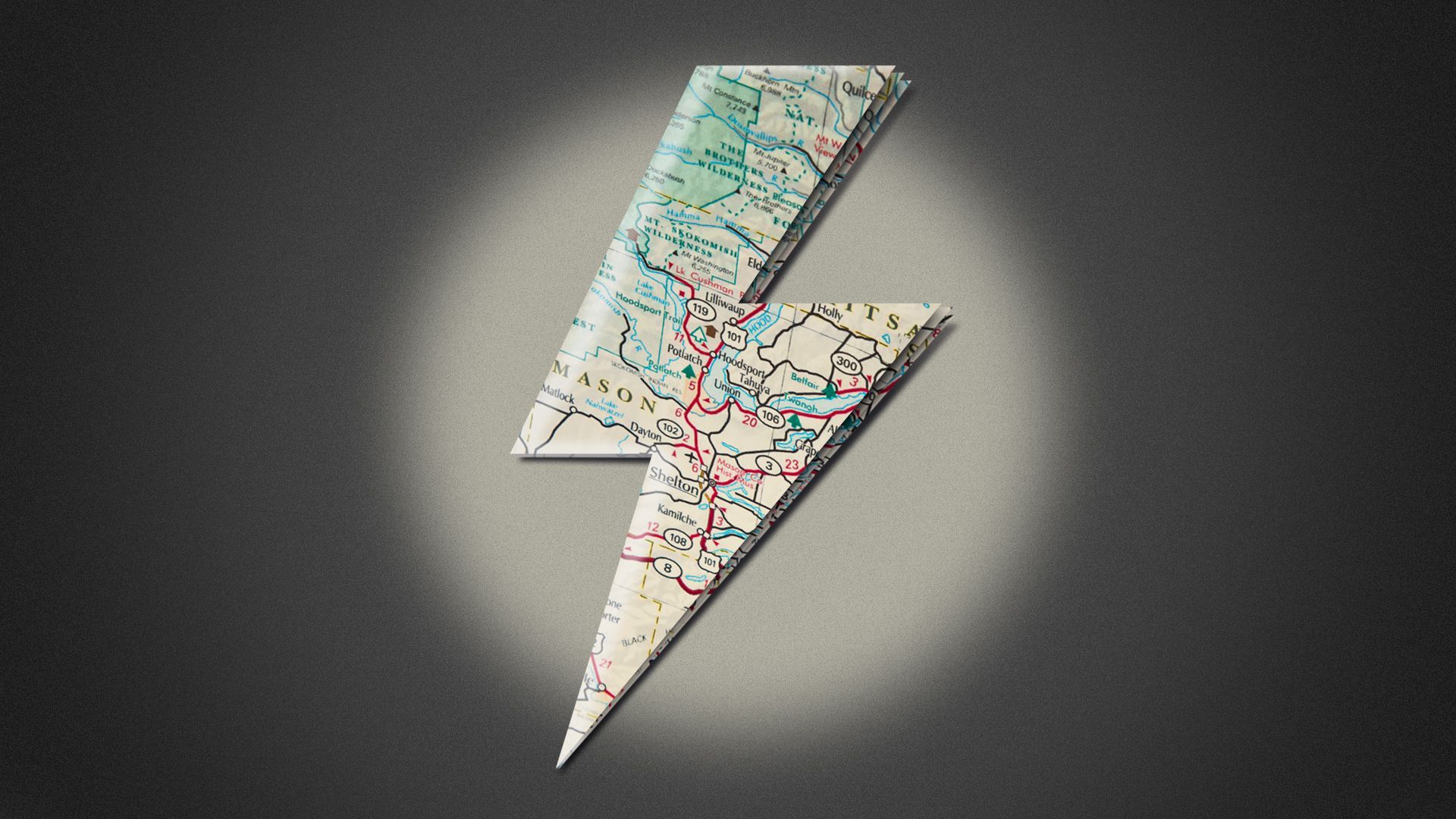 Electric vehicle (EV) chargers are easier to find in whiter, wealthier neighborhoods nationwide, per analysis from Axios' Erin Davis, Alex Fitzpatrick and Joann Muller.
Why it matters: Charging inequities threaten to limit who benefits from the transition away from internal-combustion engines, such as cleaner air and lower long-term costs.
By the numbers: Majority-white tracts are about 1.4 times as likely as majority-non-white tracts to have a charger.
Tracts with chargers are about 1.14 times as wealthy as those without them, per our analysis of the 35 U.S. cities with the highest share of EV sales nationwide.
In Philadelphia, for example, majority-white tracts are 3.9 times as likely to have a charging station. In Chicago and New York, they're 2.8 and 2.6 times as likely, respectively.
Yes, but: Inequities are less pronounced elsewhere. In San Francisco, Dallas and Portland, Oregon, for instance, chargers are about as common in majority-white tracts as they are in other neighborhoods.
Reality check: Charging is only one roadblock to EV equity. Vehicle price is also a major concern.
5. COP28 boss goes on record amid criticism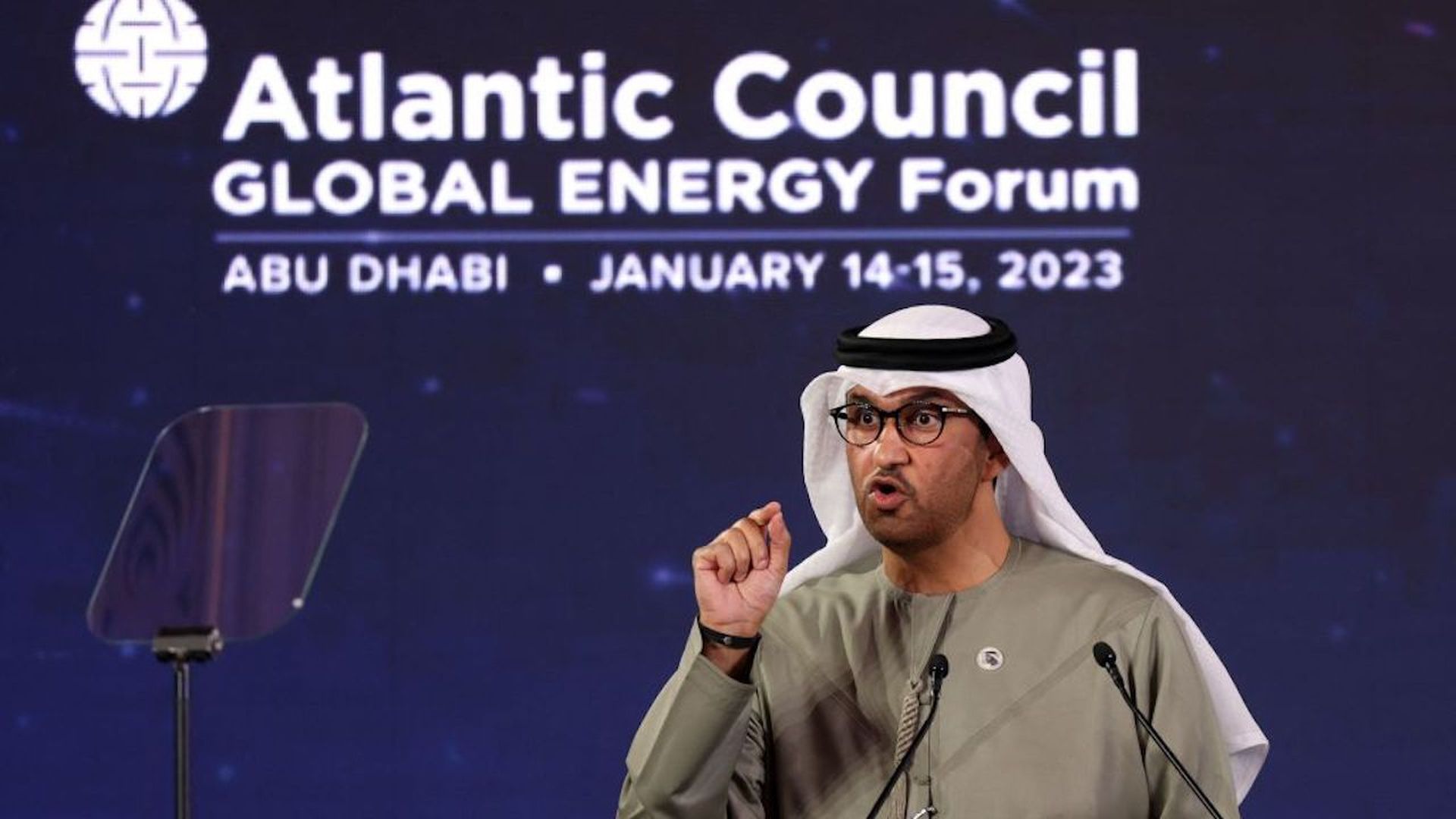 The new head of the next critical UN climate talks is calling for rapid scale-up of renewable energy while backing the use of the "least carbon-intensive oil and gas," Ben writes.
Driving the news: Sultan Ahmed al-Jaber, who leads UAE oil giant Adnoc and is the nation's climate envoy, said in Abu Dhabi Saturday that the world is "way off track" on meeting its climate goals.
His speeches at an Atlantic Council conference and an International Renewable Energy Agency summit backed UAE's record on renewable power investment and called for a tripling of global capacity over 7 years.
Why it matters: They were his first public remarks since being tapped as president of COP28, which starts in late November — a choice that has angered climate activists due to his oil ties.
He told the Atlantic Council event it should be a "practical COP" but also a "COP of action."
The intrigue: Despite activists' anger, al-Jaber has won diplomatic support from officials including U.S. climate envoy John Kerry, Germany's climate minister and others.
6. $3 trillion climate finance target unveiled in Davos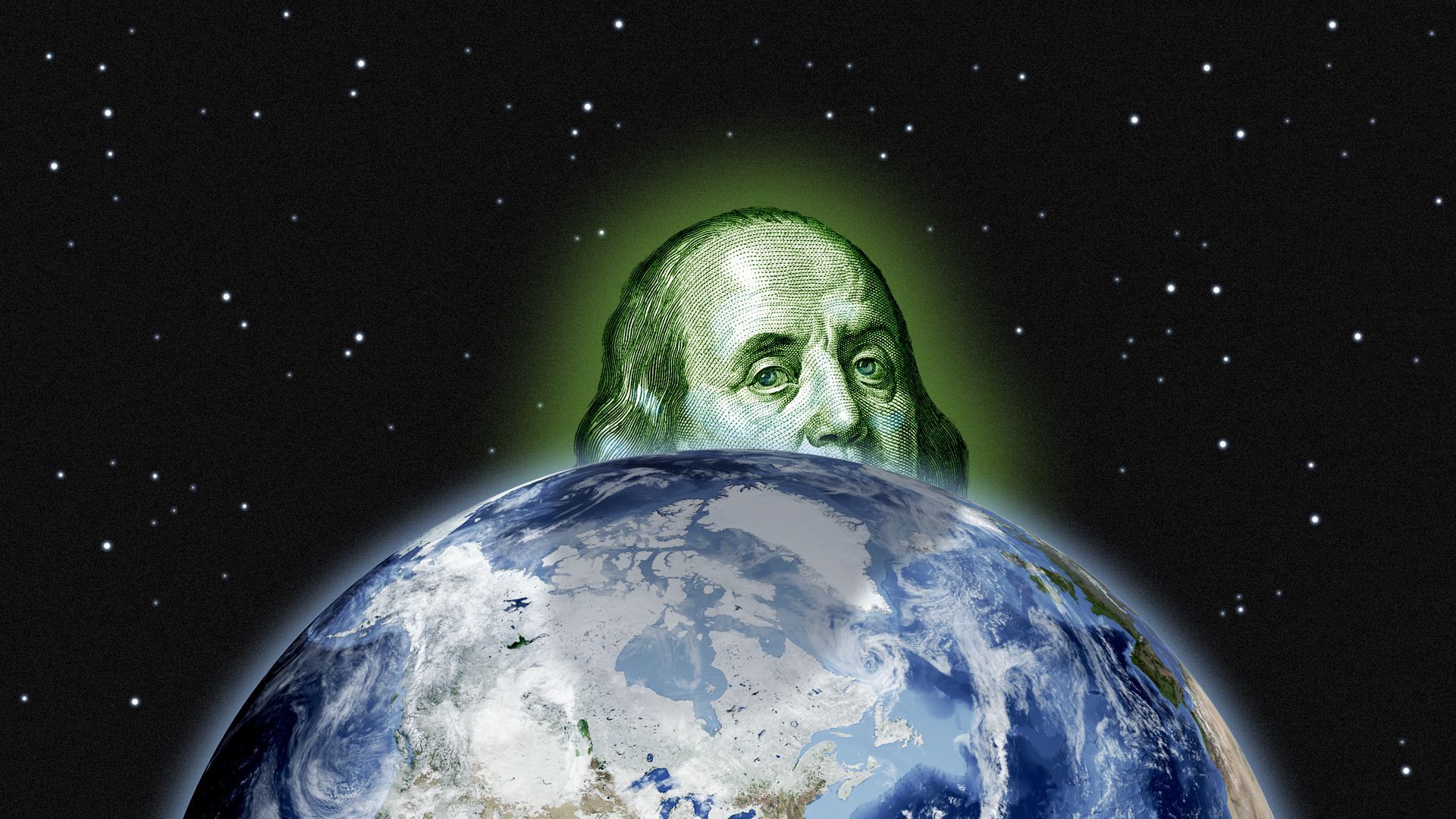 Philanthropic heavyweights and other partners this morning unveiled a new push to vastly scale up combined public, private and philanthropic climate finance, Ben writes.
Driving the news: "Giving to Amplify Earth Action" aims to "help unlock the $3 trillion of financing needed each year to reach net zero, reverse nature loss and restore biodiversity by 2050."
The many backers of the initiative launched at the World Economic Forum in Davos include the Bezos Earth Fund, African Climate Foundation, IKEA Foundation, the Rockefeller Foundation and more.
Why it matters: The goals are ambitious and it has backing from a suite of deep pockets. But the standard caveats apply — targets and reality are only occasional synonyms.
Editor's note: The third item has been updated to clarify that, per Reuters, it would be the first lithium mining project to receive U.S. support.
🙏 Thanks to Mickey Meece and David Nather for edits to today's newsletter.
🎩 H/t to Axios data visualization editor Sara Wise, who made sure we honored Aaliyah and chose today's tune. See you back here tomorrow!