Axios Generate
May 17, 2023
🐪 Halfway there! Today's newsletter has a Smart Brevity count of 1,280 words, 5 minutes.
📬 Did a friend send you this newsletter? Welcome, please sign up.
🎸 This week in 1970, The Who released "Live at Leeds," an absolute banger of a live set that provides today's intro tune...
1 big thing: Team Biden doles out carbon storage funding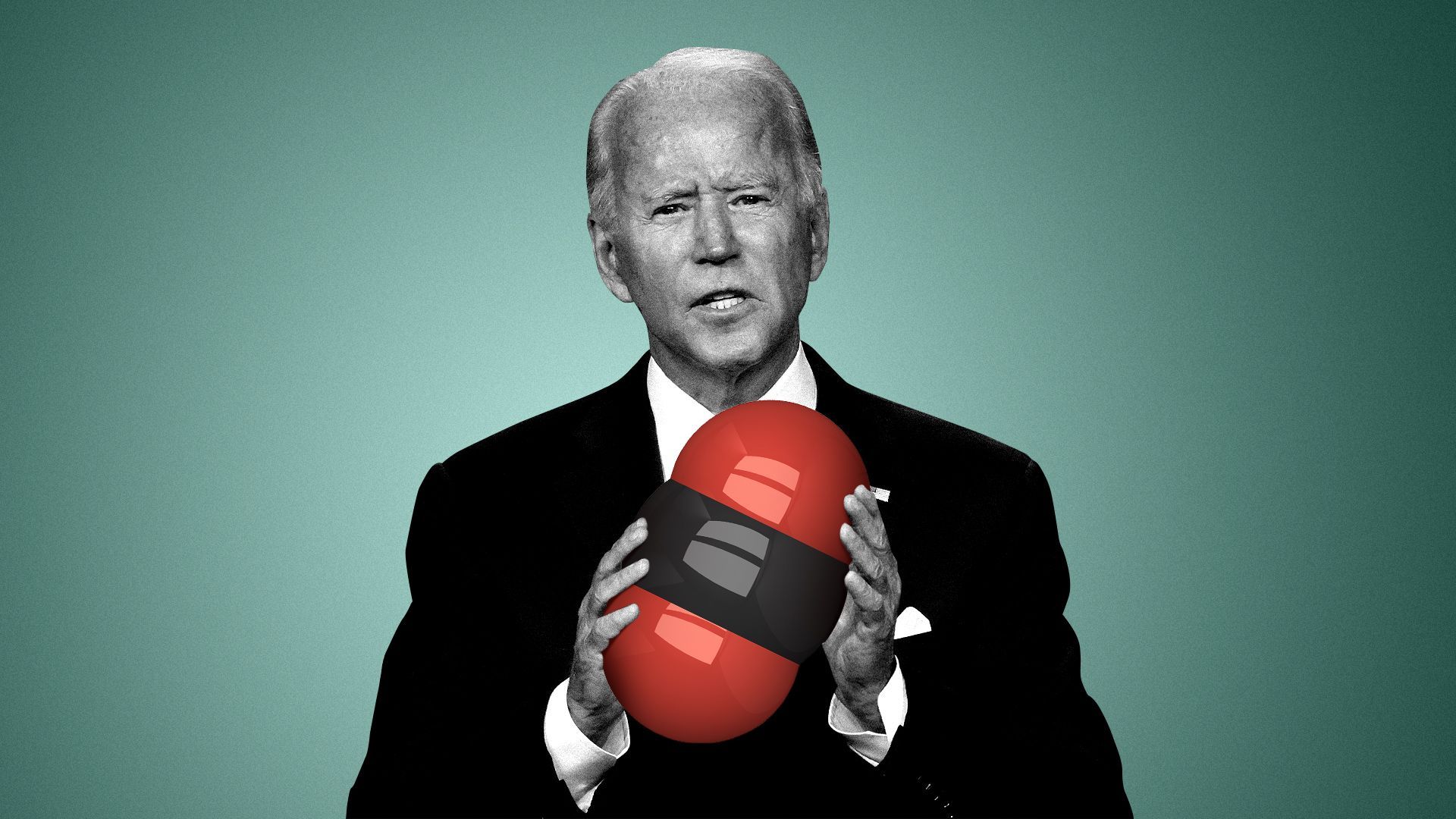 First look: The Energy Department today will announce $251 million to back projects in multiple states for developing or expanding large-scale carbon storage and transport, Ben writes.
Why it matters: Biden officials are keen to speed the deployment of tech that could become a major tool against global warming.
Driving the news: It's the first wave of funding from a pair of programs in the 2021 bipartisan infrastructure law.
The bulk, $242 million, is from the $2.25 billion Carbon Storage Validation and Testing program.
The balance goes to engineering studies for large-scale CO2 pipeline networks under the Carbon Capture and Technology program.
"DOE is building out the infrastructure needed to slash harmful carbon pollution from industry and the power sector," U.S. Secretary of Energy Jennifer M. Granholm said.
Zoom in: The nine storage projects across seven states include...
$33.4M to support site characterization and permitting of two BP storage sites along the Texas Gulf Coast.
$32.7M for Colorado School of Mines' work to develop a CO2 storage hub for emissions from cement, hydrogen and power plants.
$18M for the Southern States Energy Board for site characterization and permitting for a storage hub in Alabama.
$40.5M for the University of Wyoming for work on a "commercial, multi-source, large-scale carbon capture and storage hub" in the state.
What we're watching: Some of the DOE-backed projects are aimed at stashing carbon from power generation, where the tech has been extremely slow to catch on.
The viability of CCS is taking on new urgency now that the Environmental Protection Agency has proposed plant emissions rules that rest partially on the tech.
Catch up fast: It's part of a wider, roughly $12 billion suite of carbon management and atmospheric removal programs in the infrastructure law.
Meanwhile, the 2022 climate law expands tax subsidies for trapping and storing CO2 from industrial facilities.
The intrigue: Oil giants like Exxon are boosting investments in CCS.
But critics doubt it will ever significantly slash emissions — especially fast enough to keep Paris Agreement goals within reach.
U.S. climate envoy John Kerry tells the AP he's supportive but has "serious questions" about the oil industry's ability to scale it quickly and economically.
The bottom line: The administration is betting on the promise of CCS, but it's too early to know whether it's a winning hand.
Bonus: The strange politics of carbon capture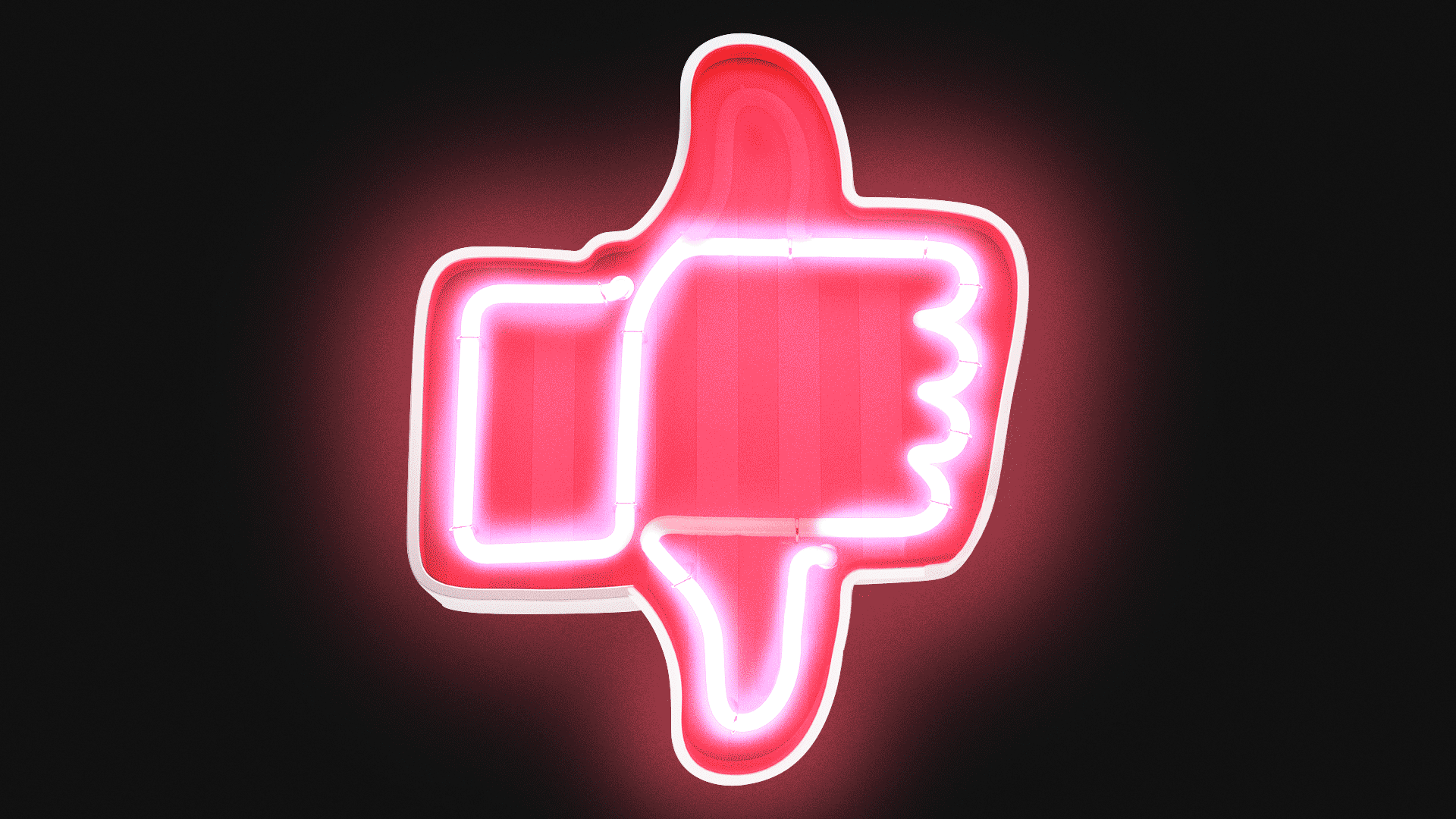 The EPA's power plant emissions proposal is highlighting awkward politics around CCS, Axios Pro Energy Policy's Nick Sobczyk reports.
Why it matters: The new rules would rely on the tech over the long term, but it's prompted skepticism at both ends of the political spectrum.
What they're saying: Republicans who have supported the technology for years sound a bit like longtime critics in progressive circles.
"The technology is unsubstantiated. I mean, it's getting there," said GOP Sen. Shelley Moore-Capito. "We don't know what the cost is, and how many people would really do it or be able to bear the cost is still a big question."
On the opposite side, Democratic Rep. Jared Huffman sounded a similar note: "Here's their chance to show [CCS] can work. I'm skeptical."
Subscribe to Axios Pro: Energy Policy for the full story — and lots of scoops and vital analysis every week.
2. A surprising 1.5-degree prediction amid Asia heat findings
There is a 66% probability that global average surface temperatures will exceed the Paris Agreement's 1.5°C target during one of the next five years, the World Meteorological Organization warned Wednesday, Andrew writes.
Why it matters: This projection, coming ahead of COP28 in Dubai, could be a wake-up call to world leaders about the fast pace of climate change.
Driving the news: The new report, issued using data and experts from the U.K. Met Office and other agencies, also concludes it is a near certainty that one of the next five years will be the warmest on record.
🌡️ Meanwhile, a new climate attribution study investigating the April heat wave across Asia has found that human-caused climate change made conditions at least 30 times more likely in Bangladesh, India, Laos and Thailand.
Climate change also made the heat wave more severe, increasing temperatures by at least 2°C (3.6°F), compared with a world without added greenhouse gases.
Zoom in: In Laos and Thailand, where the heat was especially fierce, researchers found the extreme heat would have been nearly impossible without the influence of climate change.
Yes, but: The new paper uses peer-reviewed methods to examine an event in near-real time, but it has not yet been reviewed on its own.
3. This personnel move is a sign of the times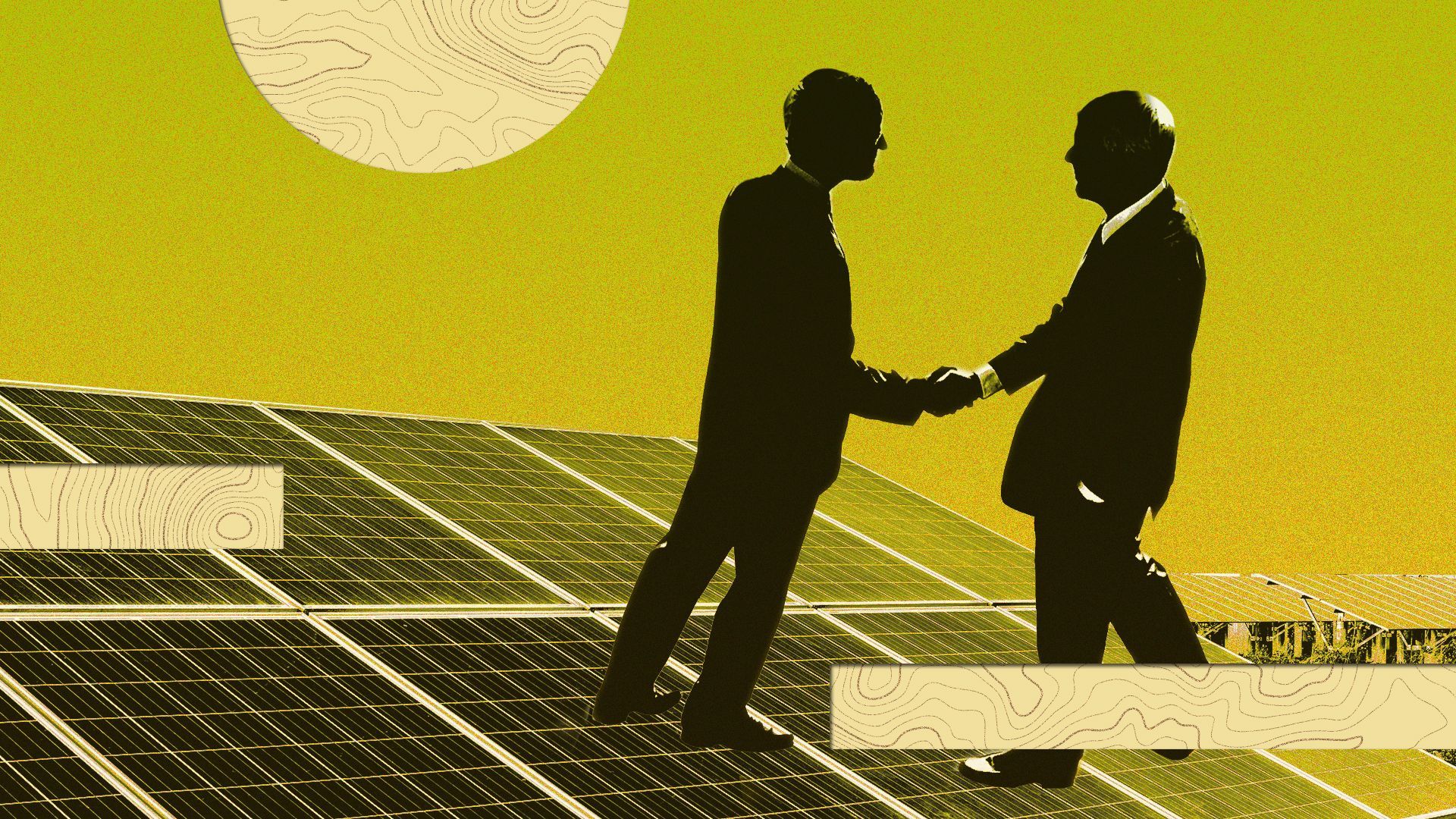 The American Clean Power Association, a major advocacy group for renewables, storage and other climate-friendly electricity tech, is bringing on a veteran oil industry official as chief policy officer, Ben writes.
Driving the news: Frank Macchiarola is joining from the American Petroleum Institute, where he's a senior VP.
His resume includes time as a senior GOP aide on the Senate's energy committee.
Quick take: The group's personnel moves reflect the mainstreaming of renewables and the new policy landscape.
One big focus is using incentives in the climate law — and protecting them politically.
Catch up fast: Months ago, the organization hired veteran policy insider Jason Grumet, who came via the Bipartisan Policy Center he founded in 2007, as CEO.
Another recent hire: Sarah Beerbower as VP of member relations. She arrives via the U.S. Chamber of Commerce.
What they're saying: In a statement, Grumet said he's joining a team that "will bring both sides of the aisle, and different constituencies and communities, together to meet our common goal, which is an America powered by clean, domestic energy."
4. Boeing's new climate-planning tool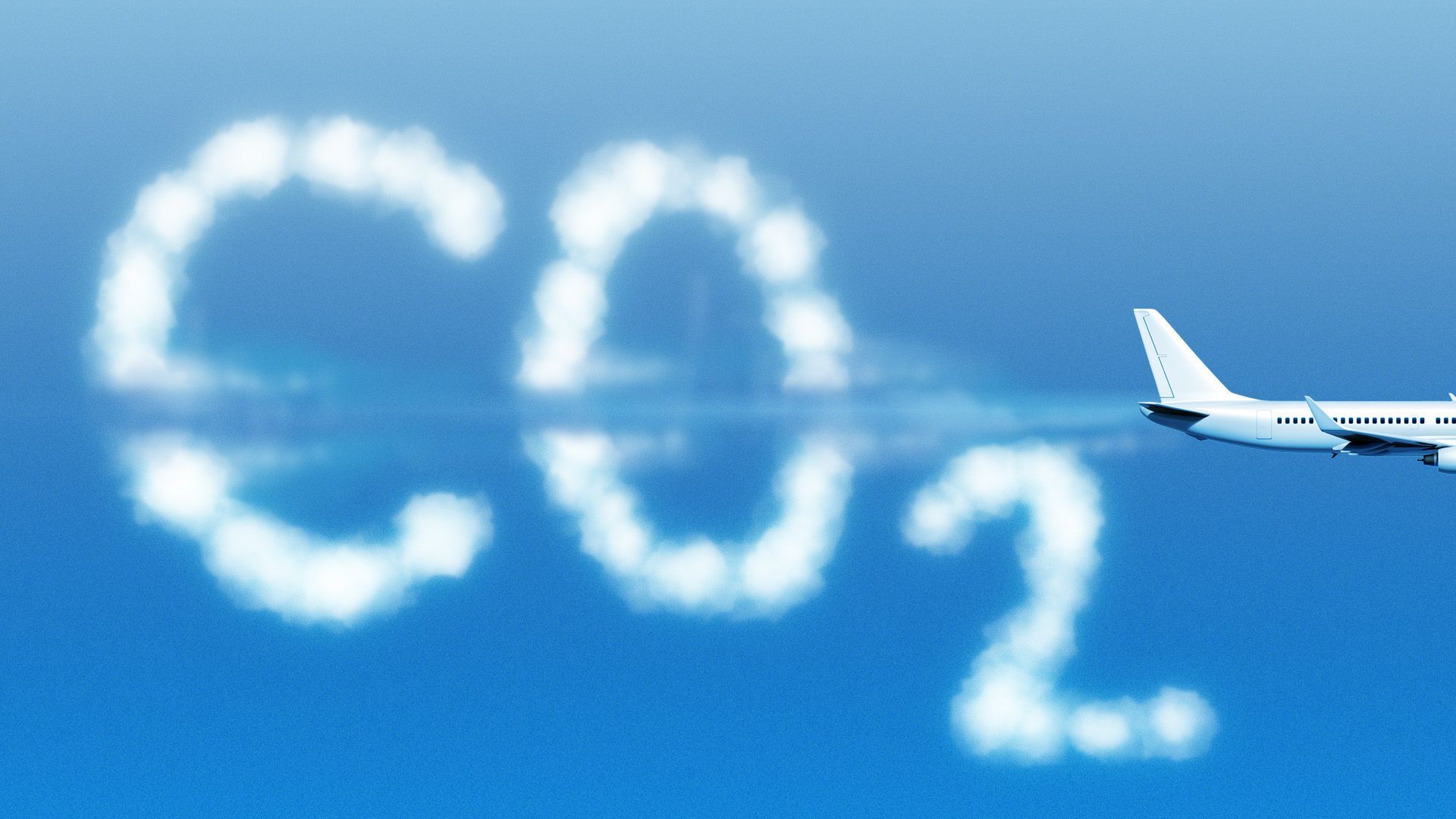 As the aviation industry wrestles with meeting its net zero emissions goal by 2050, Boeing is offering a new tool meant to help executives and policymakers explore the risks and rewards of potential pathways, Axios' Joann Muller reports.
Why it matters: Aviation's CO2 emissions have doubled since 1987, and now account for about 2.5% of the worldwide total, according to the World Economic Forum.
They're slated to keep growing without stronger efforts.
Driving the news: Boeing's modeling tool, launching publicly today, will help stakeholders play around with different scenarios before deciding how best to invest resources.
The software, dubbed Cascade, allows users to consider advancements in technology, energy and aircraft operations.
5. 👀 On our screen: The broad case for alt-proteins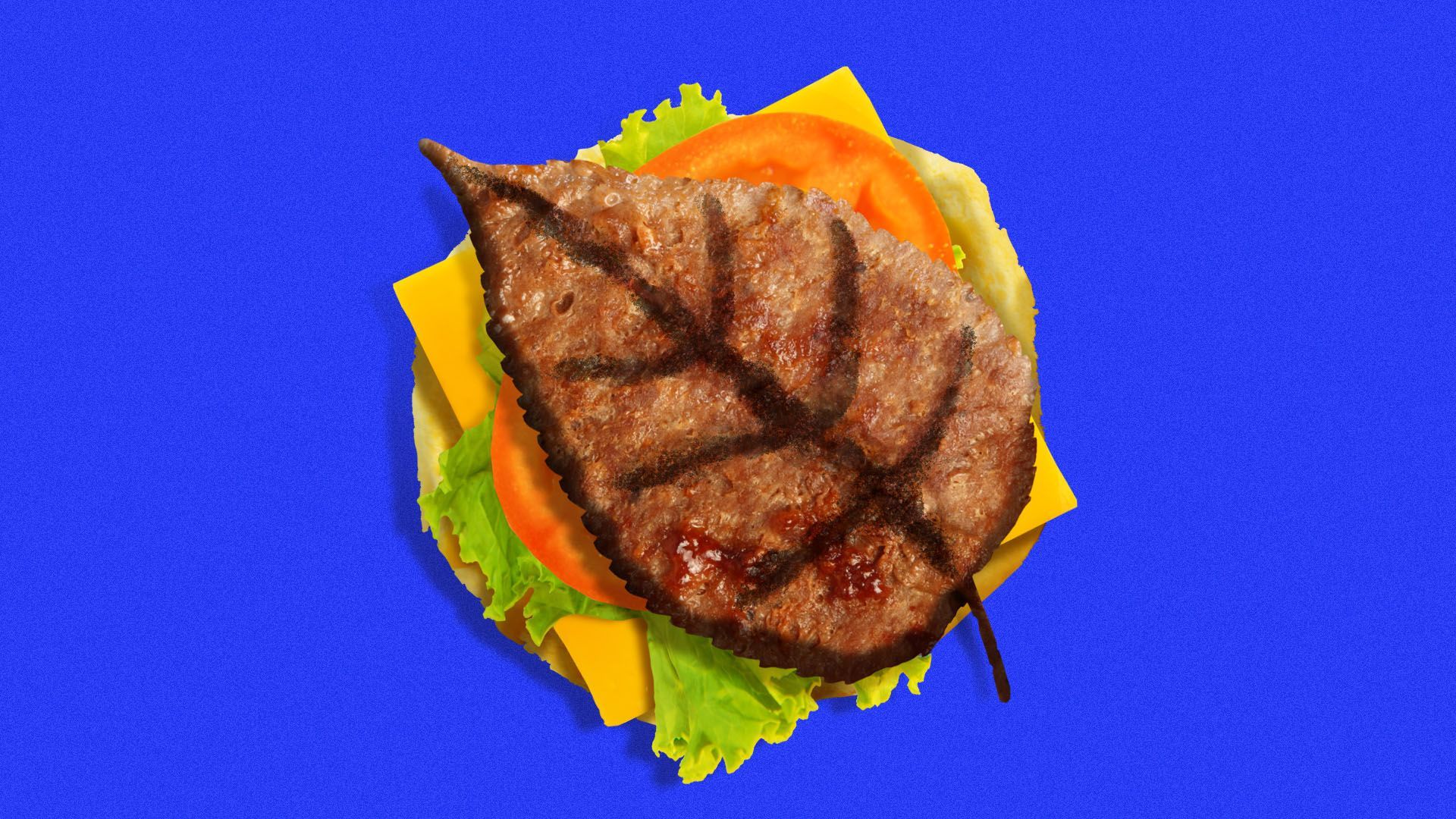 Lower emissions are just one benefit of alternative proteins, Ben writes.
Why it matters: In a wide-ranging Center for Strategic and International Studies primer on the sector, scholars found plant-based and lab-grown alternatives are a Swiss army knife of threat mitigation for supply chains and public health, among others.
Growth in what's now a small share of protein consumption can help "allay risks inherent to today's food systems."
The big picture: Alt-proteins hedge against risks of disease emergence and transmission — including pathogens that leap from animals to humans.
It also helps avoid antimicrobial resistance risks "exacerbated by animal agriculture."
They also say U.S. meat industries are "susceptible to agricultural bioterrorism." Increased consolidation "presents opportunities for malicious actors to have large impacts."
Yes, but: Alt-protein supply chains have their own risks and vulnerabilities, the authors caution. And scaling the benefits they describe rests on lots of future expansion.
Today, alt-meat products are roughly 1% of the U.S. protein market.
What we're watching: Who captures the economic benefits.
The U.S. has the largest number of companies working on alt-proteins.
But that lead is at risk, the authors warn, noting for instance that the U.S. lags Asia in "intellectual property documentation."
🙏 Thanks to Gail Hughes and Javier David for edits to today's edition, along with the talented Axios Visuals team.