Axios Generate
May 26, 2023
🍺 Friday is here! And enjoy the three-day weekend — we'll be back on Tuesday. In the meantime, today's newsletter has a Smart Brevity count of just 1,245 words, 5 minutes.
🚨Breaking in batteries: Hyundai and LG Energy Solution will jointly invest $4.3 billion to build a large battery plant in Georgia, the latest notch in the growing U.S. "battery belt."
Companies are tapping manufacturing incentives in the climate law and looking to meet battery-sourcing requirements tethered to consumer EV purchase subsidies.
🎶 Happy birthday to the late Levon Helm. A slice of his late career work is today's harrowing and beautiful intro tune...
1 big thing: Hurricane season's climate wild cards
The outlook for the 2023 Atlantic hurricane season is more notable for its unusual level of uncertainty than for what it actually projects, Andrew writes.
The big picture: NOAA's latest forecast, which aims to help governments and coastal residents prepare for the season, predicts a rare battle between two powerful climate forces — one of which has its roots in human activities.
Driving the news: NOAA on Thursday called for a 40% chance of a near-average hurricane season; and a 30% chance each of a season either below or above average.
Between the lines: The nearly equal probabilities NOAA assigned to each outcome signals a low-confidence forecast.
The combination of a hotter-than-usual Atlantic Ocean, along with a developing El Niño in the equatorial tropical Pacific Ocean, is a rare combination that is limiting forecast confidence.
Typically, a hot Atlantic argues for an above-average season. Current temperatures in the tropical Atlantic are comparable to conditions at the same time of year in 2020, which turned out to be the busiest season on record.
The hotter-than-average Atlantic has its roots partly in human-caused climate change, driven mainly by burning fossil fuels such as coal, oil and gas.
Meanwhile... If El Niño develops and strengthens by August or September, it could contribute to stronger-than-normal upper level winds over the tropical Atlantic.
This can inhibit the formation of nature's most powerful storms.
This rare combination of climate forces provides few, if any, analog hurricane seasons to guide forecasters.
The NOAA's forecast essentially bets that a warm Atlantic — and a developing El Niño — will tussle to a draw, or close to it, leading to a near-average season for storm numbers.
Context: The unusually hot Atlantic is not an isolated occurrence.
Andrew's thought bubble: This season's ingredients could come together more frequently in a rapidly warming world, with El Niño and La Niña exerting less influence over the Atlantic hurricane season, due to sea surface temperature spikes.
What they're saying: "There's definitely kind of a rare setup for this year. That's why our probabilities are not 60 or 70 percent," NOAA lead hurricane seasonal forecaster Matthew Rosencrans said at a news conference.
Yes, but: The uncertainty about how many storms there may be does not reduce the need for storm preparations, since all it takes is one landfalling storm to cause significant damage.
2. Why a debt ceiling breach would hurt the climate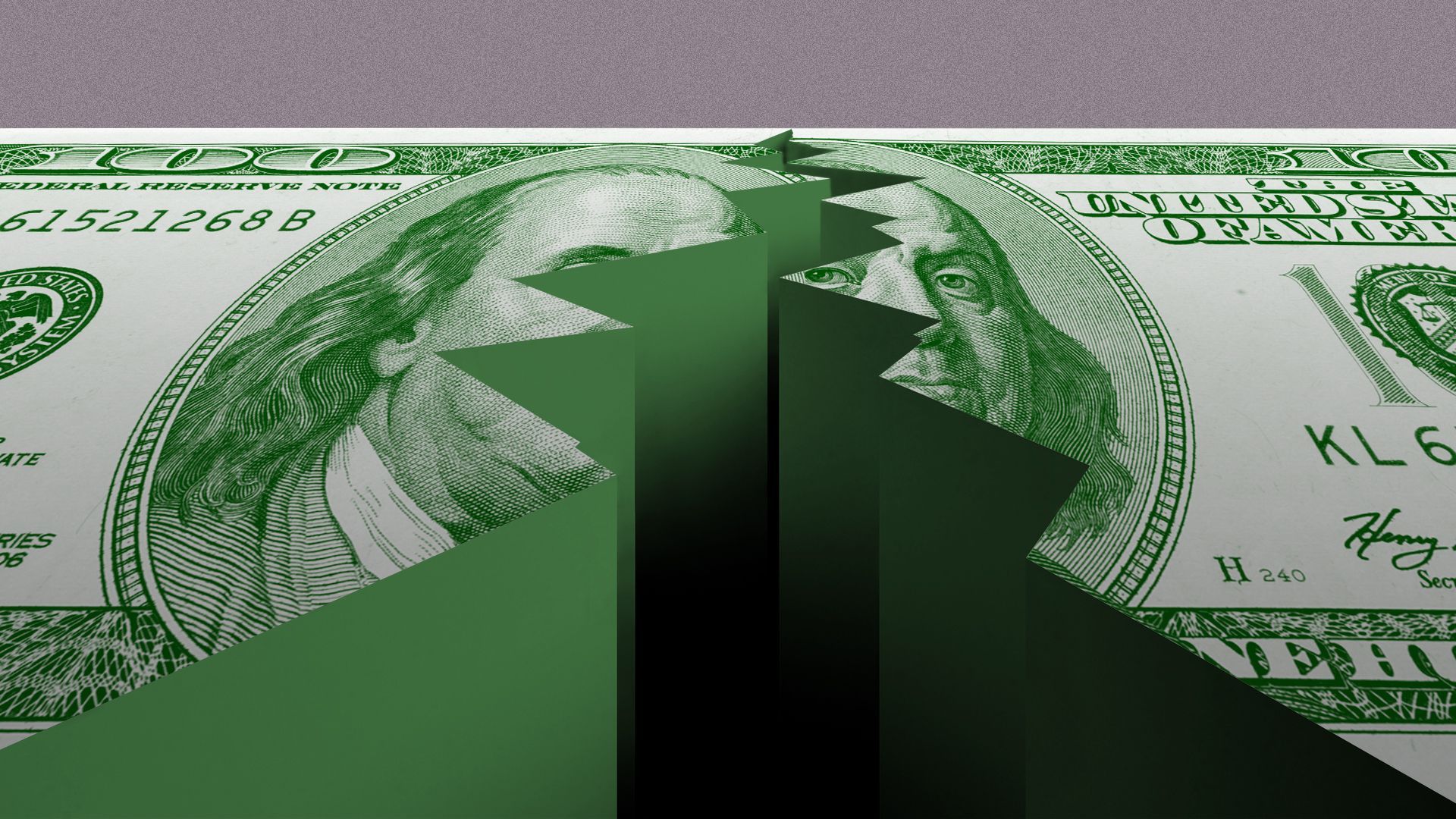 If negotiators can't reach a deal to raise the debt ceiling, a breach would send domestic decarbonization efforts into an abyss rife with potential danger, Axios Pro Energy Policy's Jael Holzman reports.
Why it matters: It could hinder the U.S. energy transition by constricting consumer spending and rendering the nation a less-reliable place to build things, experts and executives say.
Threat level: Rising interest rates could hurt renewables' cost-competitiveness and make it harder for consumers to afford lower-emissions products like electric vehicles.
Sinking commodity prices also would damage mining and mineral processing projects that are key to U.S. supply chain development.
What they're saying: A debt breach would weaken U.S. policy because the climate law is based mostly on consumer habits, said Noah Kaufman, a former Biden White House economist.
"I'm not sure people appreciate how fully our country's climate strategy is based on consumers and firms spending money," said Kaufman, who's with Columbia University's Center on Global Energy Policy.
Subscribe to Axios Pro: Energy Policy for Jael's whole story — and lots of scoops and vital analysis every week.
3. The oil industry's spending shift
This chart ☝️nicely captures two key trends: oil execs prioritizing investor payouts over new supply, and a small — albeit growing — share of industry spending on low-carbon projects, Ben writes.
Driving the news: "Less than half of the oil and gas industry's unprecedented cash flow from the energy crisis is going back into traditional supply," the International Energy Agency's analysis notes.
Why it matters: That's a huge shift from 2010-2019, when it was around three-quarters.
Supply investment is rising again, but not relative to profit as companies feel "constrained by worries about costs and long-term demand."
What we're watching: Investment in low-emissions projects like carbon capture and "clean fuels" are rising, too, but it's still less than 5% of upstream spending.
That's "well short of where it needs to be" to confront climate change, IEA warns.
However, "this indicator differs widely by company, with double-digit shares common among the large European companies."
4. Energy and climate stakes of SCOTUS' wetlands ruling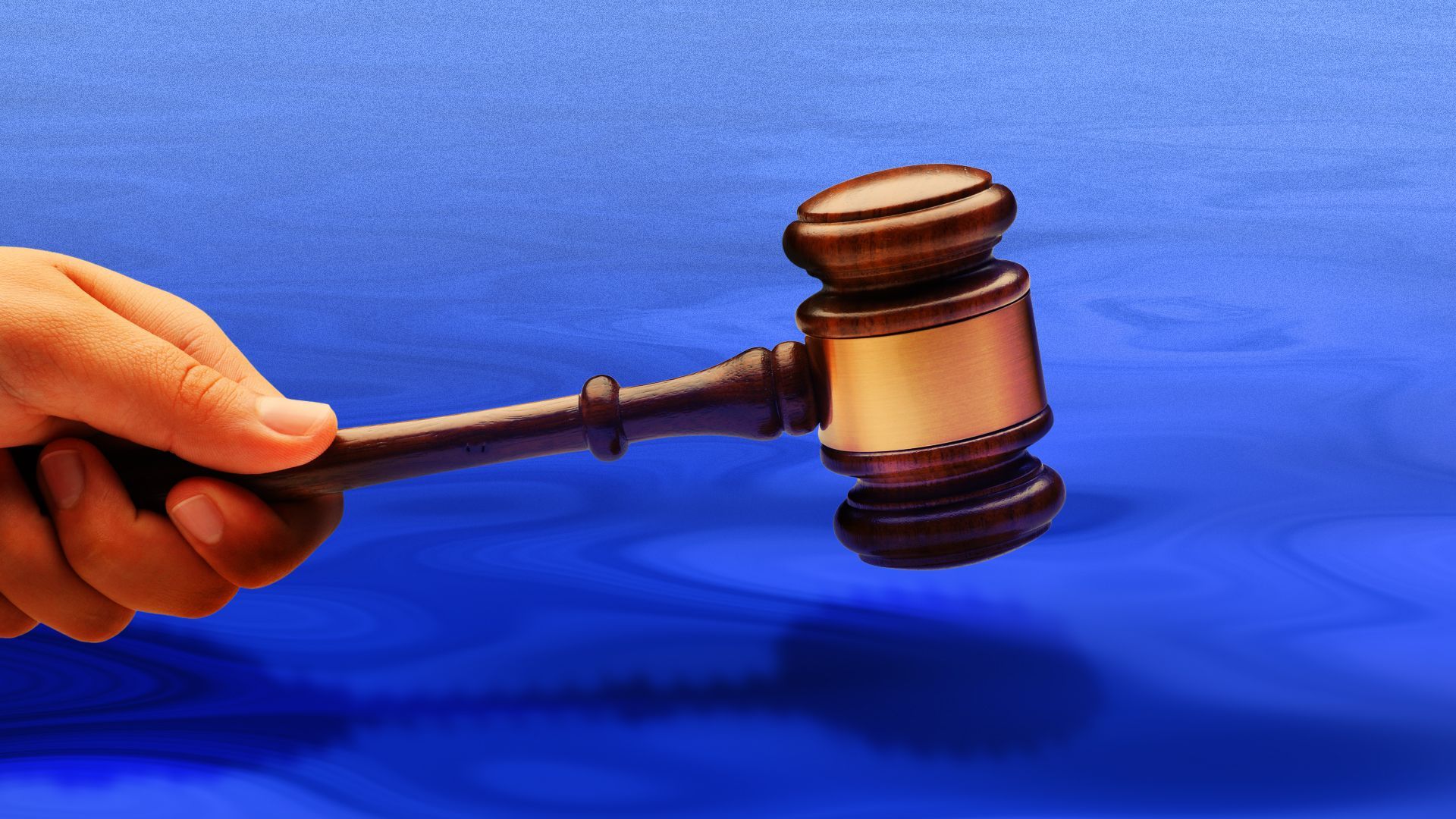 The Supreme Court's latest constraints on the Environmental Protection Agency stem from litigation over homebuilding on wetlands, but the repercussions extend much further, Ben writes.
Catch up fast: In a 5-4 ruling, the high court held that Clean Water Act protection only extends to wetlands "with a continuous surface connection" to larger regulated bodies of water (Axios' Jacob Knutson has more).
What they're saying: The National Mining Association praised Thursday's ruling, saying it demonstrates "clear limits to the federal government's reach."
Oil and gas groups, in a court filing, also had urged the justices to impose clearer limits on the water law's reach.
What they're saying: Environmentalists fear that removal of protections will bring wetlands loss and degradation that heightens climate risks.
The National Wildlife Federation noted wetlands help with flood mitigation by soaking up, slowing down and filtering storm waters.
"As climate change drives more extreme rainfall patterns, flood risk is both deepening and spreading," the group told Axios.
5. Why Tesla and Ford are becoming BFFs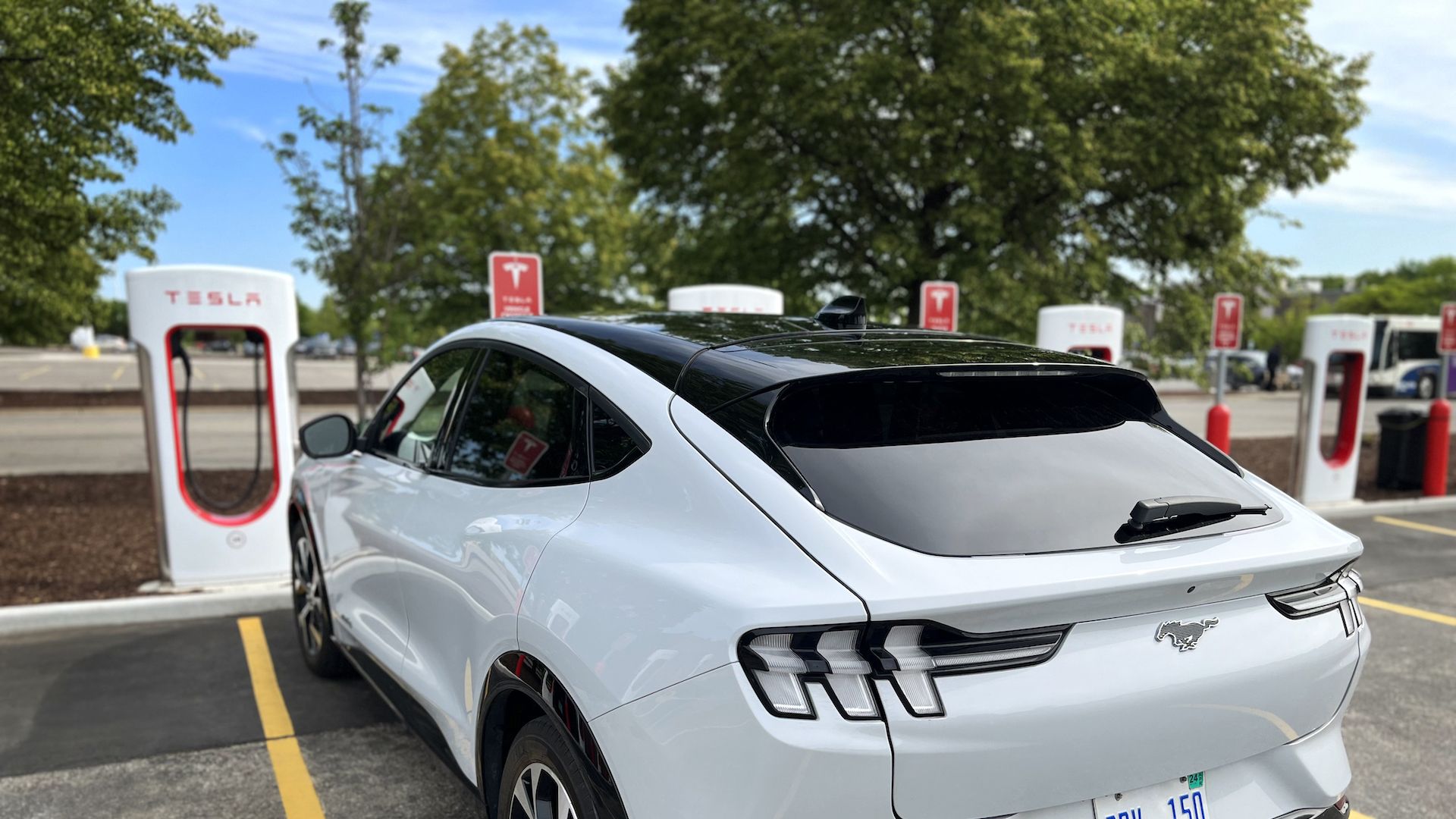 The bromance between Tesla CEO Elon Musk and Ford CEO Jim Farley could help each other's companies — even as they compete in the EV market, Ben, Axios' Joann Muller and Nathan Bomey report.
Driving the news: Ford EV owners will get access to over 12,000 Tesla superchargers in a tie-up the CEOs unveiled in a chummy Twitter Spaces chat Thursday.
The big picture: The agreement appears likely to accelerate adoption of Tesla's preferred charging setup.
Ford said it favors Tesla's charging, and that other automakers and charging suppliers should adopt it as the new industry standard.
Yes, but: The deal helps Ford, too. Wider charging access is key to speeding EV adoption — including Ford models like the Mustang Mach-E and 150 Lightning.
What they're saying: Wedbush Securities analyst Dan Ives, in an email, called it a "no brainer" for Ford as it looks to expand charging access. Tesla "holds most of the cards with its supercharger network," he added.
Benefits for Tesla, Ives noted, include charging revenue.
Quick take: While Tesla still dominates the U.S. market share, that lead is ebbing as legacy automakers and startups roll out new EVs.
So this shows how Tesla — which is also dipping its toe into advertising — is adapting to the new landscape and defending its charging turf.
6. One chart to go: Memorial weekend gas prices
📬 Did a friend send you this newsletter? Welcome, please sign up.
🙏 Thanks to Gail Hughes and Javier David for edits to today's edition, along with the talented Axios Visuals team.