July 18, 2018
Welcome back! Forty years ago this week, The Rolling Stones' "Some Girls" had begun a two-week stint atop the Billboard album charts. So one of those cuts is today's intro tune...
1 big thing: Transportation emissions are stubborn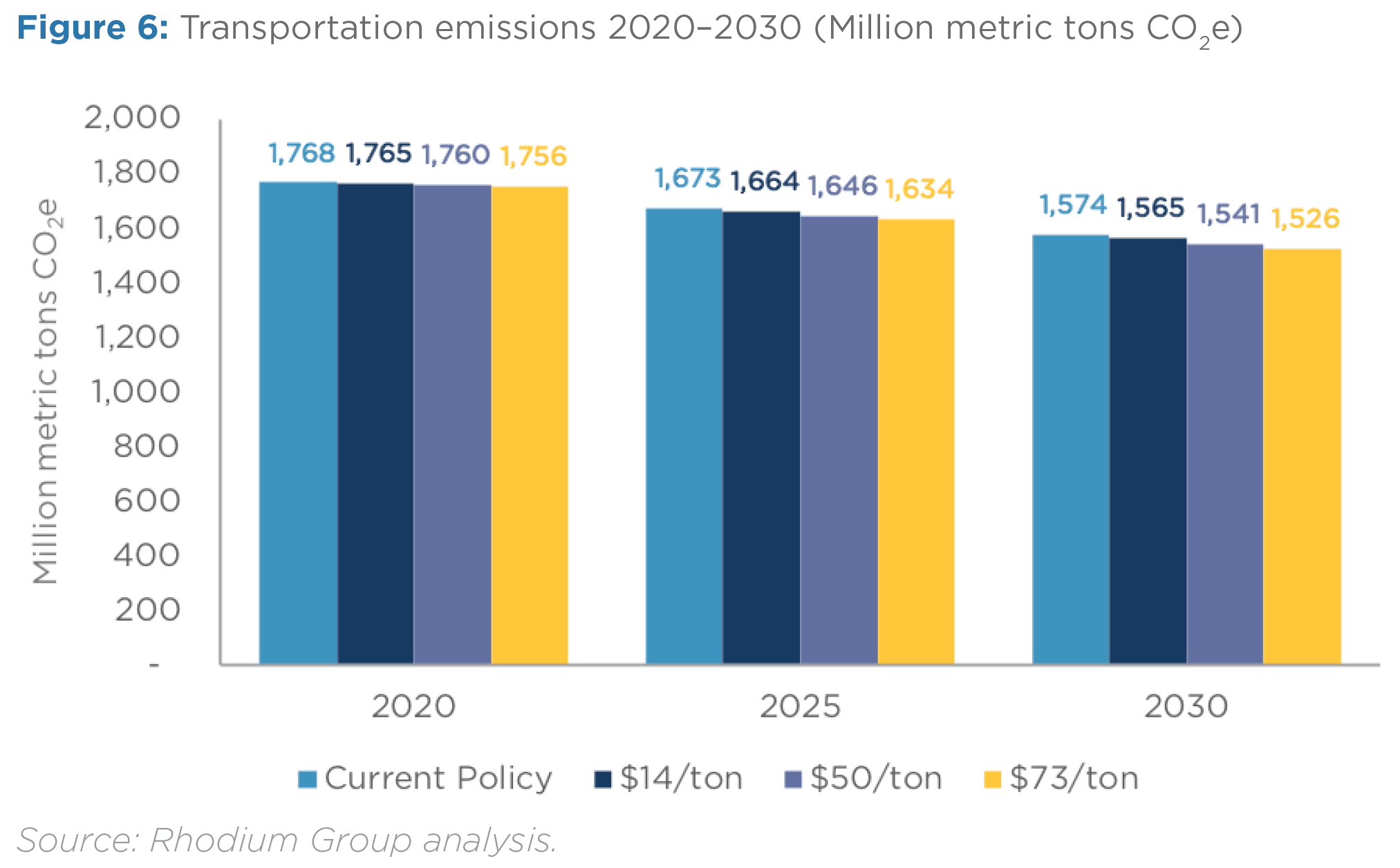 Taxing U.S. carbon emissions with an escalating levy that starts as high as $73-per-ton would have a pretty small effect on carbon emissions from the transportation sector, a Rhodium Group analysis finds.
Why it matters: Transportation has overtaken electricity as the largest source of U.S. emissions. That gentle slope in the chart above underscores why wringing CO2 out of transportation is hard, in contrast to progress underway in electricity.
The details: The report shows that a $50-per-ton tax that climbs 2% annually would cut economy-wide CO2 emissions by 39% to 47% below 2005 levels by 2030. But the vast bulk of this occurs in power.
The report was among several released yesterday in conjunction with Columbia University's Center on Global Energy Policy.
One level deeper: It provides several reasons why transportation emissions are stubborn...
The relative lack of easy and low-carbon substitute fuels.
Cost has a limited effect on driving levels.
Fuel price increases from the taxes are within historic variability.
The vehicle fleet turns over slowly. People stick with what they've bought because purchase price far exceeds annual operating costs.
That's different from power, where generators compete on fuel costs.
Bottom line: "These results suggest that if achieving deep economy-wide GHG reductions is one of the policy goals for a carbon tax, then either a much higher carbon tax rate or policy interventions targeting transportation demand, vehicle technology, and decarbonization of fuels may be necessary."
Yes, but: Noah Kaufman, an economist with the Columbia group, says the "common perception" that CO2 taxes will do little to change drivers' behavior is questionable.
He said models assume that's the case because big gas price swings haven't historically had a big effect on driving.
Quoted:
"What you've seen out in real-world carbon pricing programs is something pretty different," Kaufman said.
"If you look in British Columbia, the evidence suggests consumers are responding quite a bit more strongly than expected. ... The number you see from studies in BC and in Sweden, drivers are about three times more responsive to price changes when caused by carbon tax than by day-to-day price change."
Stay tuned: Kaufman said he's soon releasing a short paper on vehicle emissions and carbon pricing.
My colleague Amy Harder contributed.
2. Big Oil's fight over climate lawsuit venues
Axios' Amy Harder reports ... Three recently filed local and state lawsuits against big oil companies over climate change are moving from state to federal courts, according to new legal documents reviewed by Axios.
Why it matters: It may sound just procedural, but the type of court matters a lot. Given previous federal-court rulings, oil companies are generally more favored to win in federal court, with less certainty at the state level given lack of precedent either way.
The big picture: These types of lawsuits, which allege oil producers are liable for billions of dollars worth of damages caused by climate change, are proliferating across the country as Washington remains gridlocked on the issue.
The litigation is an increasing concern for oil companies and a key tactic of environmentalists to publicly criticize the industry for its role making products that exacerbate climate change.
Driving the news: In three lawsuits filed by local and state governments in Washington State, Colorado and Rhode Island, oil-company lawyers argue that climate change is an inherently global issue and thus the cases should be considered within the federal court system.
The litigants are expected to challenge those moves, arguing the burning of the companies' products are causing local damage.
Federal judges are likely to make final venue calls.
Read more in the Axios stream.
3. Latest in EVs: Zoox, BMW, Tesla
Zoox, which is committed to building an entire electric self-driving car from scratch, has raised $500 million in new funding led by Atlassian co-founder Michael Cannon-Brookes and Fred Hu of China-based Primavera Capital, at a $3.2 billion post-money valuation, Axios' Kia Kokalitcheva reports.
Why it matters: The self-driving car race continues as a growing number of players, including automakers and tech companies like Alphabet and Uber rush to build autonomous vehicles.
Zoox's plans: The company, which now has 500 employees, aims to have a commercially available car by 2020.
Zoox won't be selling its cars to others — instead, it plans to deploy and operate its own ride-hailing service with its cars, the company tells Axios.
Read more in the Axios stream.
A couple of other EV-related items caught my eye...
BMW: Per MarketWatch, BMW has obtained the rights to invest in Contemporary Amperex Technology in potential future stock sales by the Chinese battery giant.
BMW is also providing over $400 million upfront for a long-term battery supply contract.
Why it matters: "The deal comes at a time when car makers are rushing to secure future supply of batteries, as they ramp up the production of electric vehicles," MarketWatch notes.
Tesla: Via CNBC, "Tesla CEO Elon Musk apologized after making the baseless claim that a British diver involved in the Thai cave rescue mission was a pedophile."
Why it matters: The move follows a series of damaging headlines for Musk and the threat of a lawsuit from the diver, Vern Unsworth.
4. House Republican readies carbon tax move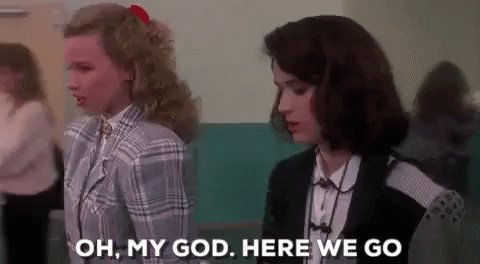 GOP Rep. Carlos Curbelo plans to float legislation next week that "would pause federal regulations on climate change in exchange for an escalating tax on carbon emissions," E&E News reported yesterday.
Why it matters: The bill has zero chance of passage in the foreseeable future. But rare GOP moves on climate policy get lots of attention, and it comes as a small constellation of former Republican officials and lawmakers off Capitol Hill are trying to create political momentum for taxing emissions.
The intrigue: Before the bill even drops, the House is slated to vote Thursday on a non-binding, GOP leadership-backed resolution that attacks the very concept of carbon taxes, calling it economically harmful.
What to watch: Curbelo is co-chairman of the bipartisan Climate Solutions Caucus, an ad-hoc group with over 80 members split evenly between the parties.
A big question is how many of the group's GOP members will vote in favor of the nonbinding resolution this week. A lot of caucus members voting against CO2 taxes would be a blow to Curbelo's effort before it even arrives.
One level deeper: Per E&E, a draft copy of the bill calls for eliminating the federal gasoline tax and replacing it with a CO2 tax that begins at $23 per ton and rises 2% annually.
"If the decline in emissions fails to reach certain levels, the carbon tax would increase by an additional $2 per ton the following year," their piece notes.
For the record: A spokesperson for Curbelo would not confirm the plan or the timing to my colleague Amy, saying it is "still being discussed" and that the details have not been finalized. Similarly, sources told E&E that the bill could change before introduction.
5. Policy news and notes: SEC, FERC, EPA
Don't ask: Per Bloomberg BNA, the Securities and Exchange Commission has backed away from asking companies to provide info about how climate change could affect their business.
"The [SEC] last issued a climate change-related public comment letter in September 2016, when it asked Chevron Corp. to expand its risk factor disclosure related to California's greenhouse gas emission regulations," they report.
LNG: Federal Energy Regulatory Commission Chairman Kevin McIntyre said on the agency's in-house podcast that FERC is poised to announce plans to speed consideration of liquefied natural gas export infrastructure.
"In just the last few days we have made truly significant strides in reforming the permitting process with our federal partners, eliminating duplicative efforts and instituting a streamlined procedure that will significantly reduce our LNG permitting timelines," he said.
McIntyre added that a "formalized agreement" is expected in the coming days.
EPA: Via the Washington Post, "The Environmental Protection Agency finalized a rule Tuesday to overhaul requirements for handling the toxic waste produced by burning coal, providing more flexibility to state and industry officials who had sought a rollback of restrictions put in place in 2015."
6. Biz notes: tankers, coal, private equity
Private equity: Via the Financial Times, "Carlyle is seeking to raise a $4bn fund to invest in oil and gas assets outside of North America, as the private equity group looks to take advantage of a pullback in spending from some of the world's biggest energy companies after a brutal downturn."
Crude exports: Per S&P Global Market Intelligence, "Enterprise Products Partners LP is developing a crude export terminal offshore Texas that could be only the second U.S. facility with full ability to load the biggest tankers most commonly used in the oil trade."
Coal: According to Bloomberg, coal giant Peabody Energy and the big oil trading house Vitol are working with a U.K. startup called Arq that has a process to "pulverize coal, remove impurities and pollutants, and blend it with crude or fuels for use by refineries and other customers."
"While unproven on an industrial scale, the technique has the potential to revive an industry that has stumbled as the world shuns coal for cleaner natural gas and renewables," they report.
Quick take: Your Generate host remembers a lot of attention to the prospect of new coal-to-liquid fuels projects over a decade ago when concerns about oil supplies running low were all the rage. It never took off.