Good morning and welcome back!
Quick note before we get started: Axios' Mike Allen is chatting with former Vice President Al Gore onstage in D.C. this morning, so please follow the Axios stream for coverage.
Oh, and yesterday marked the 35th anniversary of Dexys Midnight Runners topping the Billboard Hot 100 charts with "Come on Eileen," so that's today's intro tune...
https://www.axios.com/newsletters/axios-generate-e8688967-4deb-45fe-8b22-0d6b1ae1e086.html?chunk=0#story0
1 big thing: Oil and power giants form CO2 group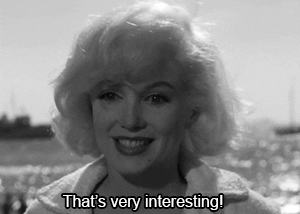 Companies including BP, Chevron and power giant Southern Company have formed a new coalition called the Energy Advance Center to work on carbon capture, storage and use.
Why it matters: Trapping CO2 from power plants and other industrial facilities is an important way to help eventually bring the steep emissions cuts needed to prevent the most dangerous levels of warming.
The two other companies listed in this newly public lobbying disclosure filing, represented by Hunton Andrews Kurth, are:
Industrial systems giant Mitsubishi Heavy Industries America.
Denbury Resources, an oil company focuses on using CO2 for enhanced oil recovery from depleted reservoirs.
What they're saying: Not all that much yet. But Hunton Andrews Kurth partner Fred Eames described the new group this way in a statement to Axios:
"The Center is a voluntary association of energy companies, industrial energy users, and other energy-related entities formed to promote the energy industry's interests in issues related to carbon capture and storage, to improve the greenhouse gas emissions profile of fossil fuels, and to enhance the economic opportunities from use of CO2 with benefits for the economy, energy security, and the environment."
The big picture: Deployment of carbon capture tech has been slow to get off the ground. But a new U.S. law — part of the big February federal spending deal — expands tax incentives for direct sequestration or use of captured CO2 in enhanced oil recovery.
Go deeper: Read the full story here.
https://www.axios.com/newsletters/axios-generate-e8688967-4deb-45fe-8b22-0d6b1ae1e086.html?chunk=1#story1
2. Oil hits new 2018 highs
State of the market: Per MarketWatch, "Oil prices moved firmly higher on Tuesday, with Brent crossing $75 for the first time since 2014 as tensions between Saudi Arabia and Yemen heated up."
Expectations of revived U.S. sanctions against Iran are also pushing prices.
The latest: Early this morning, WTI crude was reported at $69.07 per barrel while Brent Crude was recorded at $74.22.
Listen deeper: This Platts Capitol Crude podcast takes listeners on a tour of the major geopolitical risks that are moving the market.
Stat of the day: This new Wood Mackenzie podcast notes that renewables investments by European-based oil majors — who have been the most aggressive on low-carbon energy — amount to less than 3% of their upstream capital spending.
Why it matters: The figure illustrates how the moves by companies like Shell, Total and BP are still a small part of their business.
Yes, but: The podcast nonetheless notes the clear increase in low-carbon investments and new climate goals, such as BP's new pledge of zero net emissions growth from its operations.
Quote of the day: In this CNBC piece PVM Oil Associates analyst Tamas Varga says via a research note:
"Whether his view will have a long-lasting impact on prices remains to be seen, but it is now a daily routine for oil and financial traders to start their day by rigorously checking Donald Trump's tweets."
Big picture: As we noted here, analysts are trying to make sense of what — if anything — the president's tweet from Friday says about the U.S. posture going forward.
https://www.axios.com/newsletters/axios-generate-e8688967-4deb-45fe-8b22-0d6b1ae1e086.html?chunk=2#story2
3. Update: Scott Pruitt's dangerous days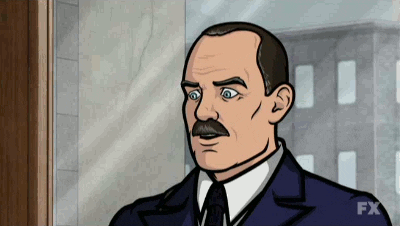 A couple of new developments and stories are moving the needle on the "is embattled EPA Administrator Scott Pruitt safe"-meter.
GOP concerns: Per Politico last night, "Scott Pruitt's wall of GOP support developed some new cracks on Monday, with three key Senate defenders calling for hearings into the embattled EPA administrator's recent controversies."
Of note: Those senators include fellow Oklahoman James Inhofe, who has been an ally of his state's former attorney general.
Buzz: Bloomberg reports that White House officials are "cautioning Republican lawmakers and other conservative allies to temper their defense of Scott Pruitt...in a sign that administration support for the embattled EPA chief may be waning."
Not full-throated: White House Press Secretary Sarah Sanders offered something less than unequivocal support for Pruitt at yesterday's briefing in response to questions about ethics controversies (full transcript here). She said:
"We're reviewing some of those allegations. However, Administrator Pruitt has done a good job of implementing the President's policies, particularly on deregulation; making the United States less energy-dependent and becoming more energy independent."
https://www.axios.com/newsletters/axios-generate-e8688967-4deb-45fe-8b22-0d6b1ae1e086.html?chunk=3#story3
4. Latest in electric vehicles
Expanding: Retail behemoth Target is expanding its electric vehicle charging deployment, vowing Monday to offer charging at 600 parking spaces at more than 100 sites in 20+ states over the next 2 years. 
They're working with Tesla, ChargePoint and VW unit Electrify America, the announcement states.
Right now Target offers charging at 18 locations spanning California, Hawaii, Minnesota, North Carolina and Texas.
Why it matters: The announcement is another sign that some of the nation's most popular shopping centers are expanding charging access. It comes a week after Walmart announced an expansion.
Trendspotting: The Wall Street Journal had an interesting feature over the weekend on EV startups hiring seasoned auto industry executives for "help making sense of the complicated and capital-intensive car business."
The piece focuses on California startup EVelozcity hiring Karl-Thomas Neumann, a former top GM official, but also notes moves by other companies.
Why it matters: Next-generation designs and concepts are one thing, but getting to commercial scale is a tougher nut to crack.
High-end: Per Bloomberg, Ferrari has been quietly testing a hybrid model.
"A video posted on YouTube last month shows a car at the Ferrari track making no sound as it accelerates from a full stop," they report.
Ferrari doesn't plan to produce a fully electric car until 2022 at the earliest. Nonetheless, the Bloomberg piece notes that while Chairman Sergio Marchionne has long been an EV skeptic, he "is embracing hybrid technology as the shift away from combustion engines picks up speed."
https://www.axios.com/newsletters/axios-generate-e8688967-4deb-45fe-8b22-0d6b1ae1e086.html?chunk=4#story4
5. Russian hackers' attack infrastructure exposed
My Axios colleague Joe Uchill reports...
Zeroing in: The Russian cybersecurity firm Kaspersky Lab says it has identified a large number of servers used as infrastructure for a hacking campaign, which has included energy targets, that's widely believed to be run by the Kremlin. One of those servers allegedly belongs to a Russian opposition party.
What they found: Kaspersky has identified infrastructure used by Energetic Bear, also known as Dragonfly or Crouching Yeti, a Russian-speaking hacking group targeting the energy sector and other industrial systems.
Moscow-based Kaspersky Lab does not traditionally attribute attacks to governments, but many observers — including the U.S. government— believe that Energetic Bear is an espionage operation conducted by Russia.
Why it matters: U.S. officials are wary of cyberattacks on our energy infrastructure. Energetic Bear has regularly been caught in U.S. systems, and knowing which servers the group uses will help halt the attacks.
It also provides some insight into which websites the hackers expected the users they were targeting to visit — or that the Kremlin wanted to jab.
Go deeper: Click here for Joe's full story.
https://www.axios.com/newsletters/axios-generate-e8688967-4deb-45fe-8b22-0d6b1ae1e086.html?chunk=5#story5
6. One futuristic thing
"The EV shift might usher in the age of a bubble- or pod-shaped car like those popularised by the 1960s futuristic animated comedy series, The Jetsons."
That's a snippet of this Reuters story about the nexus between autonomous driving and vehicle electrification and the evolution of auto designs.
One level deeper: The piece explores how, in theory, the safety enabled by advanced autonomous systems, combined with the relative simplicity of electric propulsion, could eliminate the need for long hoods and other common features of internal combustion cars.