Good morning and welcome back to Generate. Some news: This morning Sara Fischer launched Axios Media Trends, a weekly look at the business, technology, and political dynamics shaping the fast-changing media landscape. You can read the first edition online here. You can sign up for that and other Axios newsletters right here for free. And a reminder that I welcome your tips and feedback at ben@axios.com. Ok let's dive in . . .
https://www.axios.com/newsletters/axios-generate-e5f67674-9e2b-4e05-a2f1-e96d506b2722.html?chunk=0#story0
America's oil and gas boom happened under Obama
My Axios colleague Amy Harder has a new Facts Matter post that provides some context for the big White House energy messaging push this week. She writes...
The issue: President Trump and his top advisers will be taking credit for America's boom in oil and natural gas as part of White House's "Energy Week." "For years, Washington stood in the way of our energy dominance," Energy secretary Rick Perry said Monday, "and that changes now."
The facts: The big rise in oil and natural gas production occurred mostly regardless of — not despite — former President Obama. His administration did issue rules the oil and gas industry said were onerous, but they weren't nearly as restrictive as many Democrats had wanted. Obama's Energy Department also streamlined the process for exporting liquefied natural gas, which encouraged more natural gas production.
Background on the boom: America's oil and gas production increase has been fueled mostly by private-sector applications of two extraction technologies since 2007: hydraulic fracturing and horizontal drilling. Federal research and development money over the decades from Democratic and Republican administrations alike also helped. Trump's budget proposes slashing funding for the Energy Department's office of fossil energy, which in the past has helped fund extraction technology.
https://www.axios.com/newsletters/axios-generate-e5f67674-9e2b-4e05-a2f1-e96d506b2722.html?chunk=1#story1
Sizing up the U.S. gas boom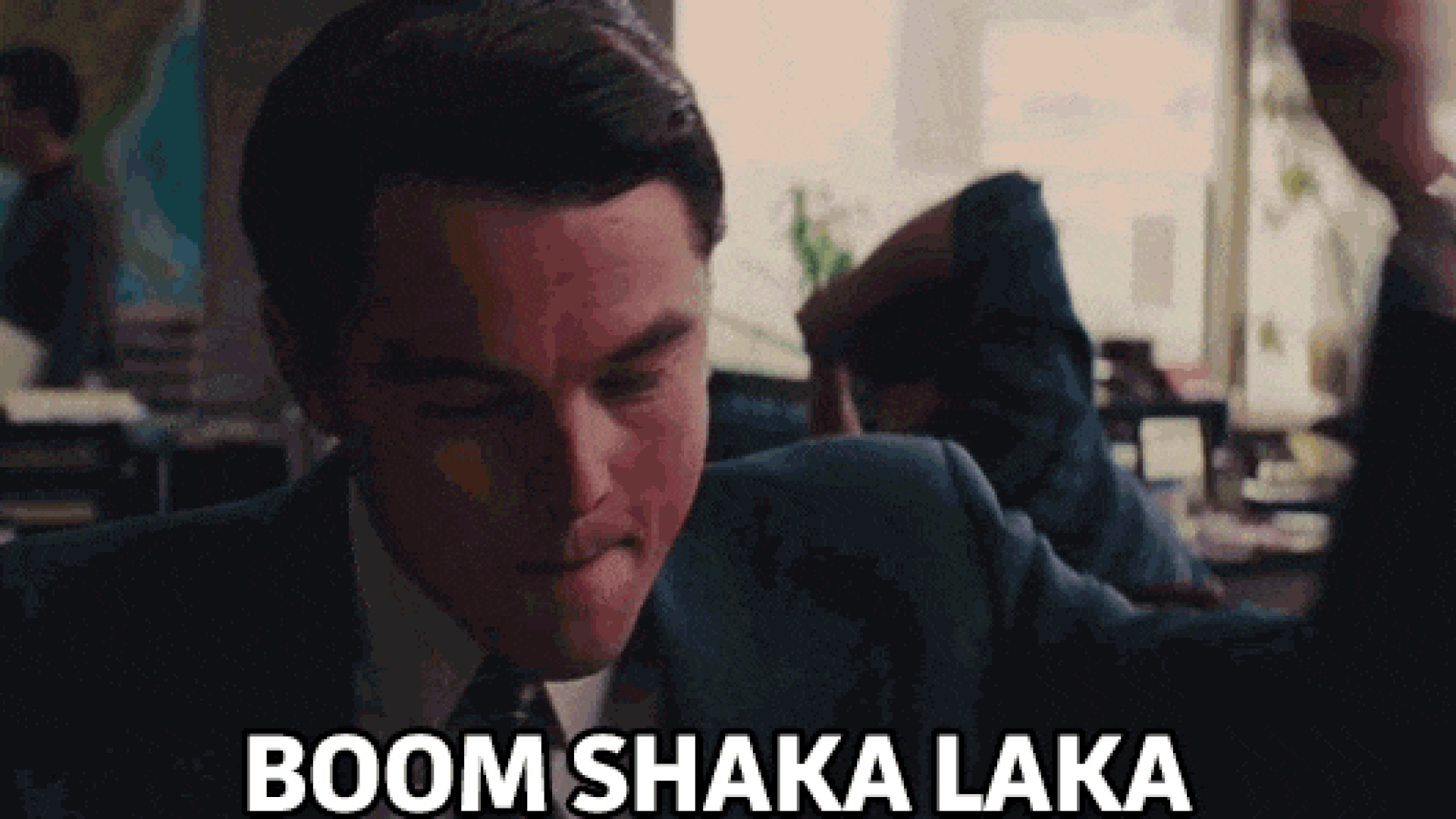 Here's a look at the state of play with natural exports as the White House emphasizes them during "Energy Week."
Big change: The U.S. recently became a net exporter of natural gas, with pipeline volumes to Mexico rising substantially in recent years, LNG exports from the Gulf Coast beginning in 2016, and imports dropping sharply from a decade ago thanks to the domestic production boom.
What it means: A Barclays research note out this morning highlights the "dramatic reversal" in the country's trade deficit in natural gas, noting it was $32 billion in 2005, but less than $2 billion in 2016. They envision a $1 billion surplus in 2017 that rises alongside exports in coming years.
Go deeper: Cheniere Energy, which began to export LNG from the Gulf Coast last year, gave this presentation at the Energy Information Administration conference in D.C. yesterday that looks at the role of U.S. LNG in the global supply picture.
Cheniere presentation: The company predicts that the U.S. could account for around 20% of global LNG supplies within five to six years.
Anatol Feygin, a top Cheniere exec, challenged the idea that global markets could face an LNG "glut." "When we travel around the world, every discussion we have with buyers is about selling them more," he told the EIA conference. (To be sure, he made clear that his remarks were promoting his own company and product.)
His presentation, in fact, warned of a "supply gap" opening up early in the next decade. "We are quite concerned that the market will not respond in time," he said, noting the long timeframes for building out infrastructure.
https://www.axios.com/newsletters/axios-generate-e5f67674-9e2b-4e05-a2f1-e96d506b2722.html?chunk=2#story2
NASA and airlines look to all-electric jets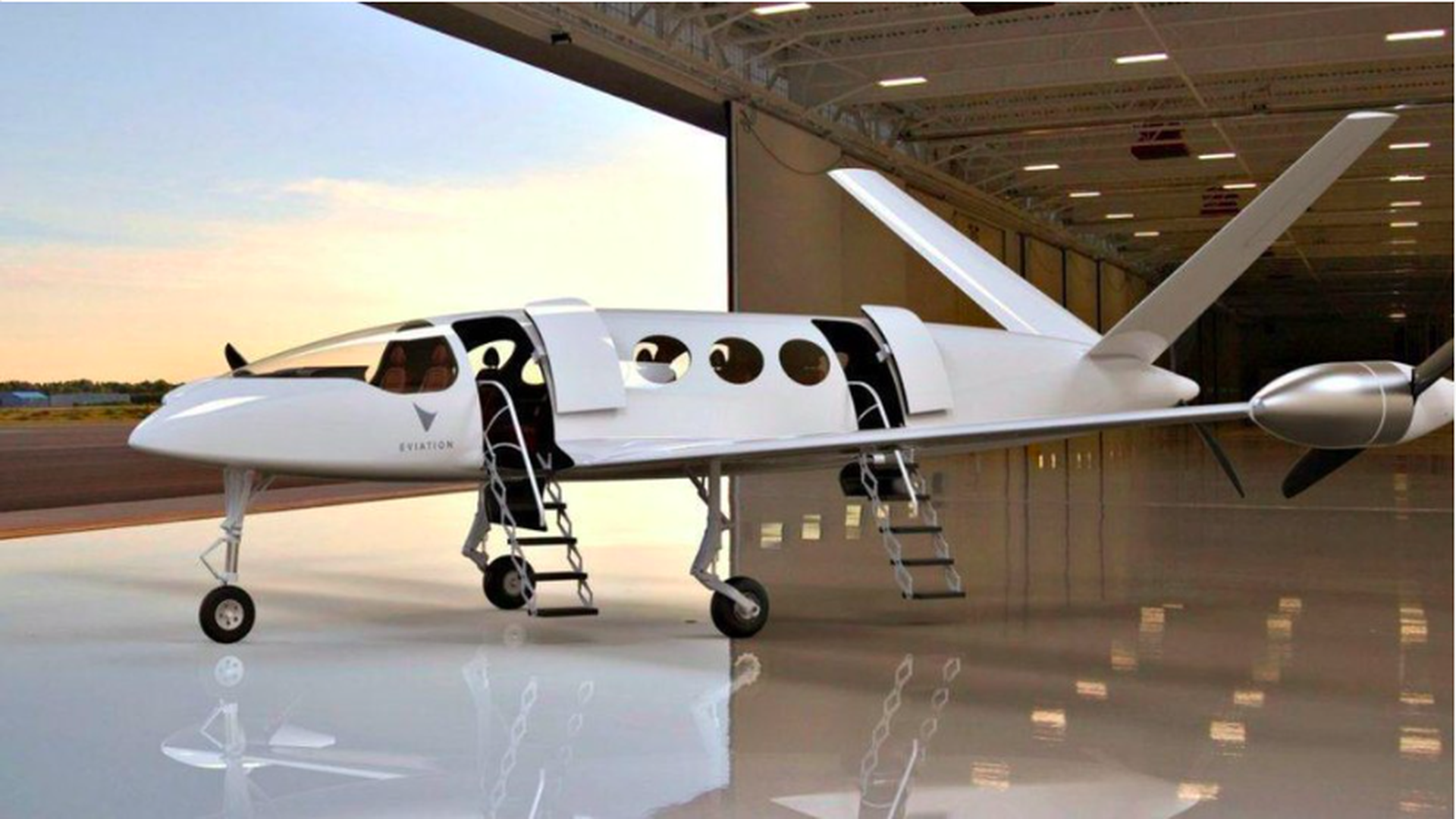 My Axios colleague Steve LeVine reports that commercial airlines and NASA are pushing U.S. researchers to take another stab at mastering a futuristic battery that will allow the use of all-electric passenger jets.
NASA: The agency has funded a battery project to power a regional, nine-passenger, all-electric aircraft. It has pulled together a team including researchers from IBM, Cal Berkeley, and Carnegie Mellon University to resolve problems that have dogged lithium-air, a battery concept that, if figured out, could deliver energy density close to that of gasoline.
Companies: The venture arms of Jet Blue and Airbus are also pushing the universities to figure out electric jets, said Venkat Viswanathan, a CMU professor who is a member of the NASA project.
Why it matters: NASA says a lithium-air propelled electric plane could reduce airliners' operating costs by 30%, plus reduce emissions. In addition, a lithium-air battery — if finally figured out — could eventually revolutionize cars, since they could travel 500 miles on a single charge.
https://www.axios.com/newsletters/axios-generate-e5f67674-9e2b-4e05-a2f1-e96d506b2722.html?chunk=3#story3
Quotable on nuclear power
"What we have here is the perfect storm."
That's Chris Mudrick, a senior VP of the utility giant Exelon, talking at the EIA conference about the collection of headwinds facing nuclear power.
Behind the quote: Mudrick was sizing up factors including: the rise of cheap natural gas; the failure of federal policymakers to impose a price on carbon emissions (which would have helped emissions-free nukes); flat demand; and, other forces.
Why it matters: With a number of nuclear plants facing retirement in coming years, he said the industry will look for more states to take steps to keep them operating.
"I don't think we're going to see a national energy policy in the next 10 years, so we are going to need to depend on the states and how much they value our resource as we go forward here in the next 10 years," he said.
More on nuclear: Amongst other energy bills, the House Energy and Commerce Committee announced plans to mark up legislation Wednesday that would revive the stalled Yucca Mountain nuclear waste repository plan and authorize consolidated interim waste storage.
https://www.axios.com/newsletters/axios-generate-e5f67674-9e2b-4e05-a2f1-e96d506b2722.html?chunk=4#story4
Watching: EPA, DOE, and automakers
EPA: Administrator Scott Pruitt appears this morning before a Senate Appropriations subcommittee.
Cars: The heads of two major auto industry trade groups are among the witnesses at a House Energy and Commerce Committee hearing on a range of bills on testing, regulating, and deploying self-driving cars.
The prepared testimonies (here and here) of the Alliance of Automobile Manufacturers and Global Automakers both touch on the nexus between automation and electrification.
Alliance CEO Mitch Bainwol notes that EV market growth has been slower than expected, but adds: "Other coming market forces, like self-driving ride share fleets, may further spur electric vehicle deployment. We will see a tipping point — we just do not know exactly when this will occur."
DOE: Energy secretary Rick Perry will give remarks this morning at the EIA conference in D.C.
On the radar: Tomorrow, a House Appropriations subcommittee will mark up Energy Department spending legislation, so look for the bill text to surface later today.
Why it matters: The bill will signal how much, if any, appetite there is among GOP appropriators to support the White House push for steep cuts to R&D programs.
https://www.axios.com/newsletters/axios-generate-e5f67674-9e2b-4e05-a2f1-e96d506b2722.html?chunk=5#story5
On my screen (and in my earbuds)
Climate change: An American Security Project post looks at how spending legislation in the House would have the Defense Department weigh if climate change is a "a driver of instability" and a threat to infrastructure.
More climate change: The New York Times reports on a troubling mystery of why the amount of carbon dioxide in the atmosphere is rising fast even though emissions appear to have leveled off. It could mean that absorption by ocean and land surfaces — natural "sponges" for CO2 — are struggling to keep up.
"Should they weaken, the result would be something akin to garbage workers going on strike, but on a grand scale: The amount of carbon dioxide in the atmosphere would rise faster, speeding global warming even beyond its present rate," the paper reports.
Russia: The latest Platts Capitol Crude podcast is a really informative discussion of the energy ramification of sanctions legislation that's rattling around Congress.
Lobbying: A pair of new clients for Cassidy & Associates, who are now representing ClearPath, which is a group that promotes "conservative clean energy solutions." They've also been retained by the big oil and gas company Hess Corp.