Axios Generate
May 06, 2022
🍺 Oh yes. Friday. Today's Smart Brevity count is 1,074 words, 4 minutes. 
📬 Did a friend send you this newsletter? Welcome, please sign up.
🎶 Exactly 30 years ago Aaron Hall was #1 on Billboard's R&B chart with a terrific groove that's today's intro tune...
1 big thing: On the record with DOE's cleantech finance boss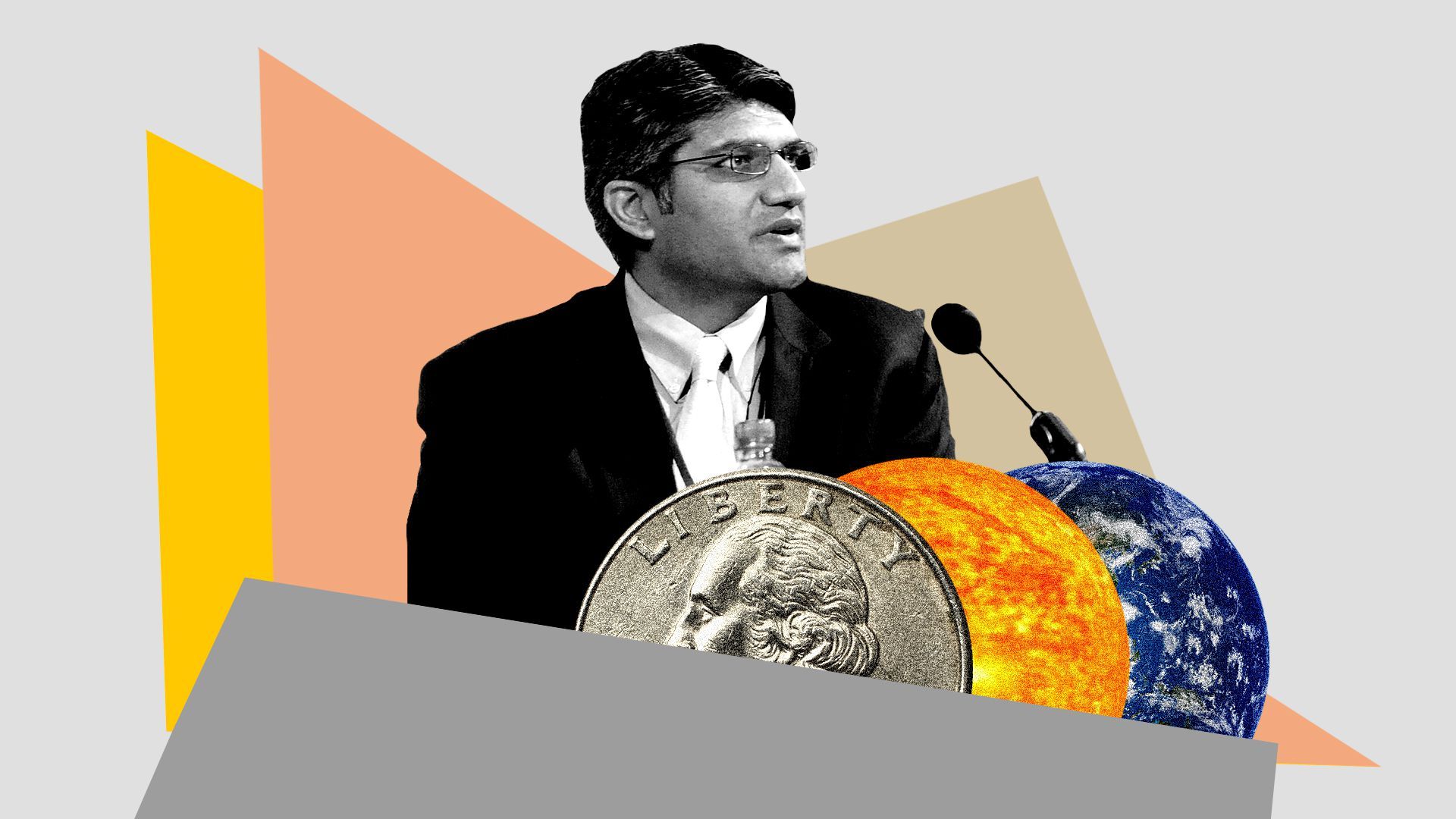 Jigar Shah, head of the Energy Department's loan office, chatted yesterday with Axios Pro Climate Deals' Megan Hernbroth about his cleantech approach and what's next for the revived program, Ben writes.
Why it matters: It was largely dormant in the Trump era but has roughly $40 billion in loan authority for a wide range of innovative, climate-friendly projects.
The office has already reached preliminary deals for projects on critical materials for EV batteries, clean hydrogen and storage, and converting natural gas into hydrogen and carbon black.
Here are a few highlights from their interview...
1. Offshore wind talks are heating up. Finding ways to support the nascent sector has been on the office's radar for a while.
But Shah signaled that it's entering a new phase, and he name-checked ways to support development of needed vessels in particular.
"We have been facilitating that conversation for I'd say the better part of seven months now, and I finally got a couple of proposals from the industry last week," he said.
2. The debt finance bottlenecks for various innovative clean energy projects might not be obvious.
"The biggest challenge honestly, is that most people aren't ready for our money," he said.
"And so a lot of what we're doing is mentoring people and saying, 'well, here's how you get all of your permits, here's how we do the NEPA process. Here's how you get offtake agreements,'" he said.
3. Shah is looking for trendsetters. "We really are focused on the first of many, and not the one project that will never happen again," Shah said of the office's approach to seeking tech that can be replicated.
"We really do need to see a profitable business model."
4. The private finance landscape is conducive to commercializing early tech.
Shah talked about his office's role in backing projects and technologies that can then attract more capital and begin to scale with multiple projects.
The good news: "I'd say that the valley of death today is far shallower than it's ever been," he said, referring to the notorious challenge of bringing lab- and pilot-level cleantech to commercial scale.
"There's more equity available today than ever."
2. The EV surge is gathering steam
Newly released data shows a big jump in European and U.S. electric vehicle sales, Ben writes.
Driving the news: The European Automobile Manufacturers' Association reports that fully electric cars were 10% of sales last quarter, nearly twice the level from the same stretch in 2021.
Plug-in hybrids were almost 9% of the market in Q1, as you can see above.
Meanwhile, new U.S. data from the Alliance for Automotive Innovation shows that EV sales have climbed here too, albeit from a lower level.
The main U.S. industry trade group reports that electric vehicles were 4.52% of sales last month, roughly double where they were a year prior.
Plug-in hybrids were another 1.31% in April.
3. "Relentless" winds and heat to worsen wildfires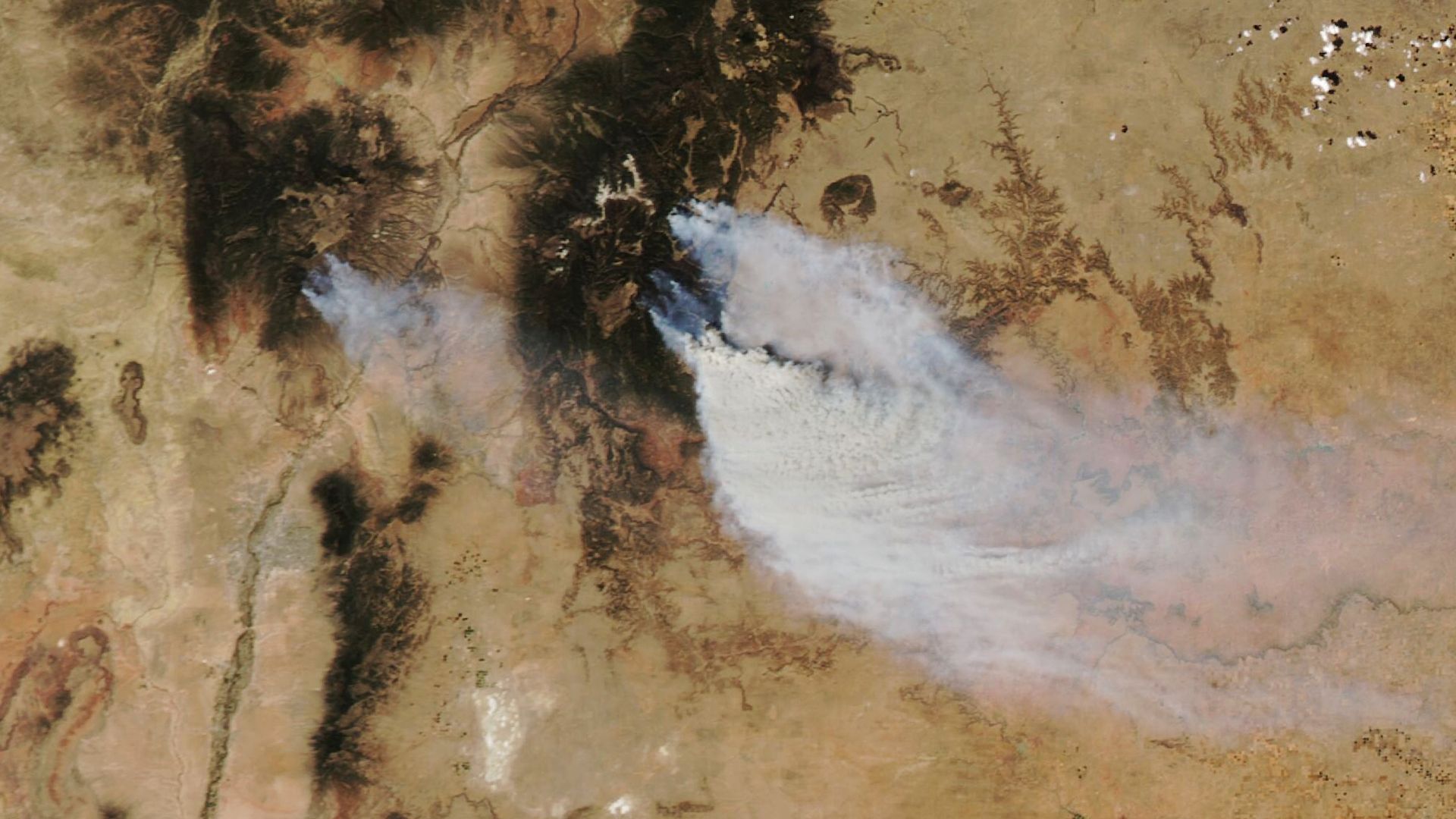 An extended stretch of dangerous fire weather is on tap for New Mexico beginning Saturday and lasting into next week, as high winds, low humidity and near-record heat combine, Andrew writes.
Why it matters: The extreme weather, on top of widespread, long-term and extreme drought conditions, is likely to rapidly spread the flames of the Calf Canyon Fire, which is the state's second-largest wildfire on record, and any new fire starts, the National Weather Service warns.
Threat level: While much of the West is seeing drought conditions, the Southwest is in the midst of its most severe and extended drought in at least 1,200 years. Studies show this drought is tied to human-caused climate change.
This weekend, a strong storm system will slowly move across the West, bringing warm and dry air into Arizona and New Mexico.
"A relentless period of strong winds and dangerous fire weather conditions will exacerbate the fire threat across NM," the NWS office in Albuquerque stated on its website.
A red flag warning is in effect for all of New Mexico Saturday, and will likely be extended for several more days.
Context: The Calf Canyon wildfire has grown to more than 166,000 acres and several other blazes are burning across the state.
The volatile conditions will affect other parched southwestern states this weekend too, including Arizona and parts of Colorado, which saw a devastating wildfire strike Boulder County in late December and numerous wildfires since.
4. Policy news: Justice, oil, crypto
⚖️ The Justice Department just launched a new office and strategy on environmental justice — that is, addressing the greater pollution burdens that the poor and communities of color often face. CNN has more.
🛢️ "A U.S. Senate committee passed a bill on Thursday that could expose the Organization of the Petroleum Exporting Countries and partners to lawsuits for collusion on boosting crude oil prices." (Reuters)
⛏️ The Bitcoin industry is seeking to rebut claims by members of Congress who are pressing the EPA to take new action on greenhouse gas emissions linked to Bitcoin "mining," Axios' Brady Dale reports.
5. Why this oil shock is nothing like the 1970s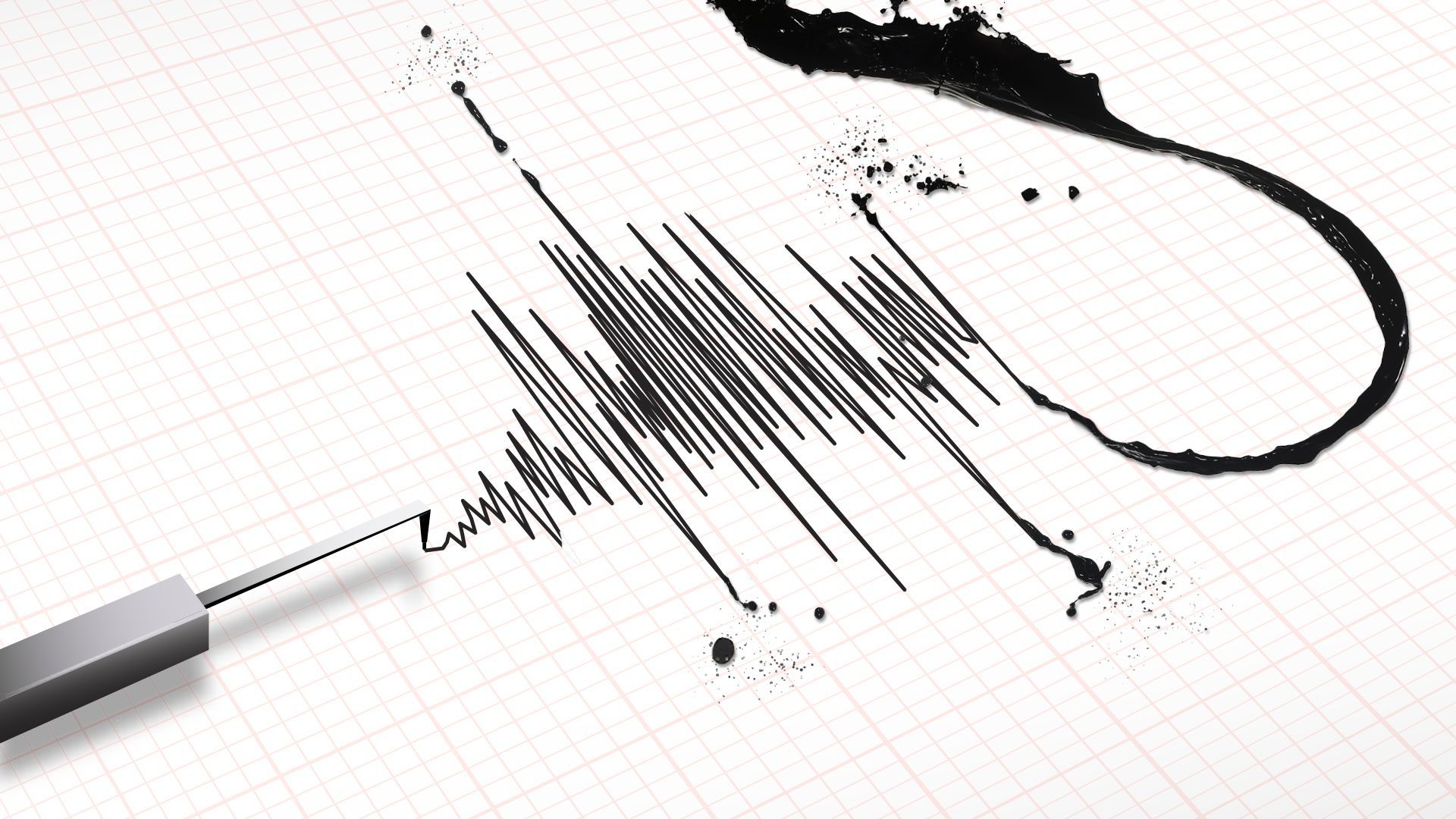 Yes, oil prices are very high and yes, it's a drag on the global economy, but a new International Monetary Fund post explains why this isn't a repeat of the 1970s oil shocks, Ben writes.
Why it matters: Global reliance on oil has, in relative terms, eased significantly when you measure "oil intensity" — that is, the number of barrels needed to produce $1 million in gross domestic product.
"[T]his measure was about 3.5 times higher than current levels when crude prices almost tripled between August 1973 and January 1974," writes Nico Valckx, an IMF senior economist.
6. The financial future of clean cement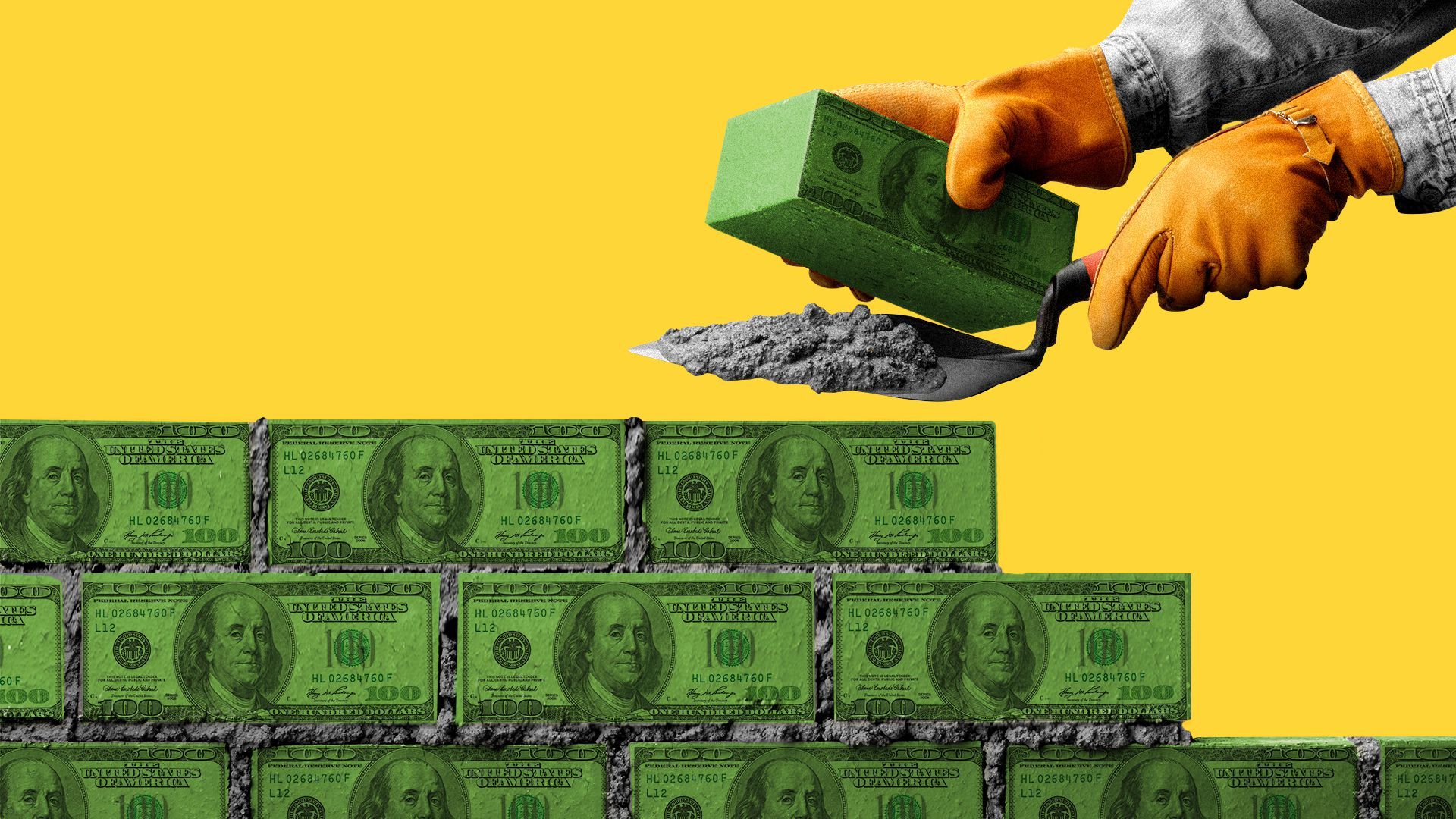 A Morgan Stanley analysis estimates that decarbonizing cement production by midcentury would require up to $1 trillion, Ben writes.
Why it matters: Cement — the key ingredient in concrete — is a big deal from a climate standpoint, with production accounting for an estimated 7% or so of global CO2 emissions.
What they found: Efficiency gains are the biggest near-term opportunity, but that alone isn't a roadmap to net-zero emissions, especially as volumes grow.
The report notes that will also require tech including carbon capture and various emerging low- and zero-carbon processes that are now in the nascent stages.
We've covered some of the clean cement startups in raising decent capital of late.
The bottom line: "We estimate that up to $1 trillion of capital investment could be required over the next 30 years to upgrade kilns, develop innovative products and implement carbon capture technology," the analysts say.
Threat level: Failing to decarbonize global economies is more expensive than financing steep emissions cuts.