Axios Generate
October 06, 2021
🐪 Welcome to Wednesday! Today's Smart Brevity count is 1,294 words, 5 minutes.
📊 Data point of the day: 29.2 inches, the amount of rainfall in 12 hours Monday in Rossiglione, Italy. It's a new 12-hour European record. Read more
🚨Situational awareness: The devastating California oil spill may stem from a cargo ship's anchor dragging and rupturing a subsea pipeline, AP reports.
🎶 And at this moment in 1999, TLC was #1 on the Billboard singles charts with today's perfect intro tune...
1 big thing: Why your Google Map looks different today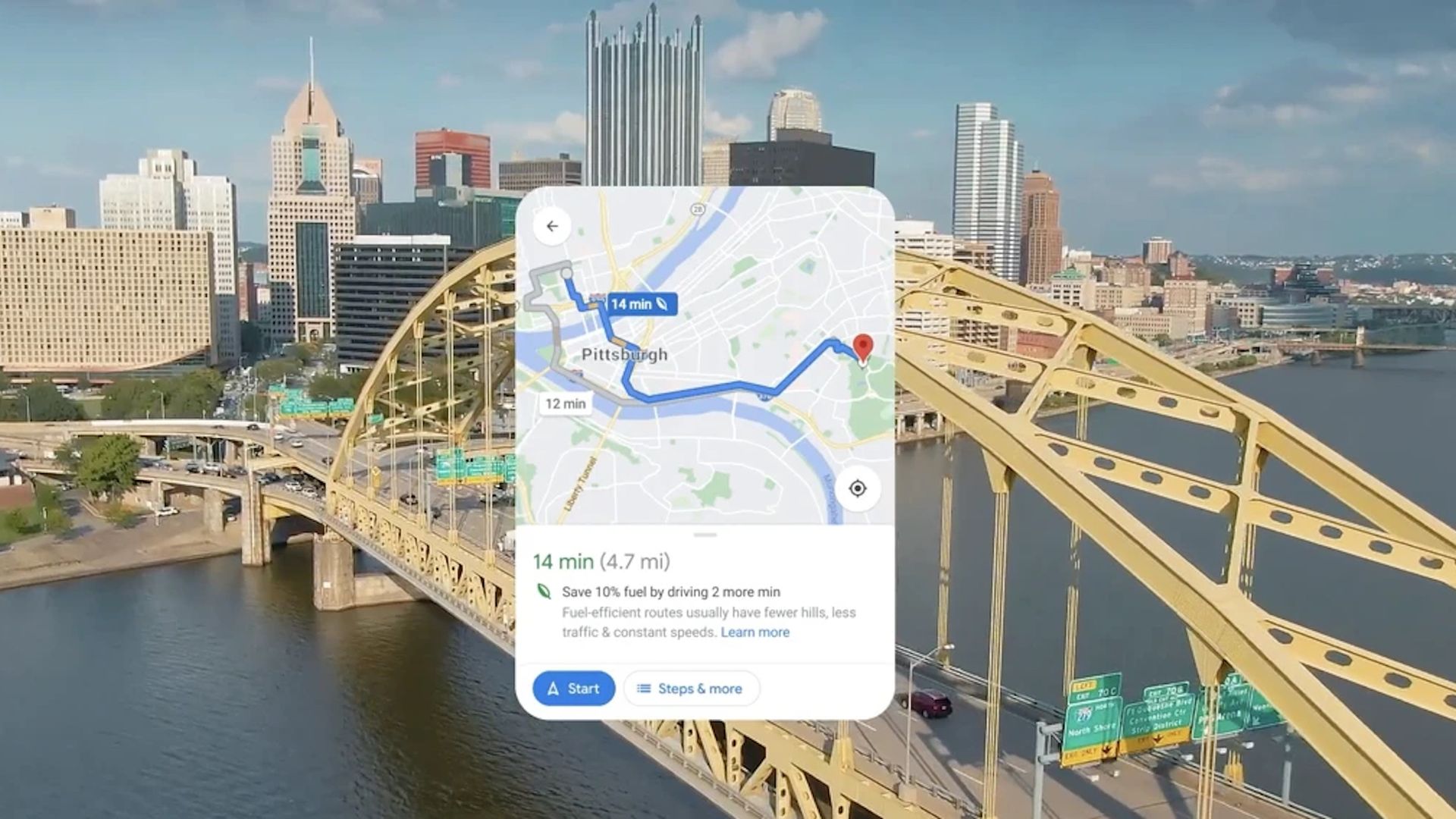 Google unveiled a suite of sustainability features today that are focused on giving consumers more and better information so they can opt to cut their greenhouse gas emissions, Andrew writes.
Driving the news: The product rollout early this morning will immediately be noticeable if you use Google Maps, utilize the company's flight search tools, or query the search engine about the causes of global warming.
How it works: Google aims to enable a "billion sustainable actions" by 2022, said Kate Brandt, Google's chief sustainability officer. Initiatives going into effect across the U.S. today include:
Showing the most eco-friendly route in Google Maps and defaulting to it when the estimated travel time is comparable to more fuel-intensive options. This feature was developed in partnership with the Energy Department's National Renewable Energy Laboratory.
It uses metrics like road congestion and incline to calculate the most fuel-efficient way to get from point A to point B.
"We believe this feature will have the same impact next year as taking over 200,000 cars off the road," said Sundar Pichai, CEO of Google and Alphabet, in a blog post.
Google Flights is surfacing more sustainable choices by displaying the carbon emissions of various flight options when using the Google Flights search tool. Its metrics are both seat-specific and flight-specific.
A first or business class seat has a higher greenhouse gas footprint than a coach seat because it takes up more space.
The flight search will label flights with a green badge that have much lower emissions than other flights on the same route.
Also in the travel category, the company's hotel search now shows if a hotel has made sustainability commitments and whether they have eco certifications from independent organizations.
Between the lines: Google has designed new landing pages for when people search for "climate change" and other basic climate science and policy questions. These pages aim to surface the most reliable information from neutral organizations, such as the United Nations, company officials said.
Yes, but: Ads will still be sold to appear next to these search results, which could still direct users to climate science misinformation from special interest groups. Also, the landing page step is not being applied to YouTube, home of many videos that question the proven findings of mainstream climate science.
2. Energy crisis adds to the COP26 headwinds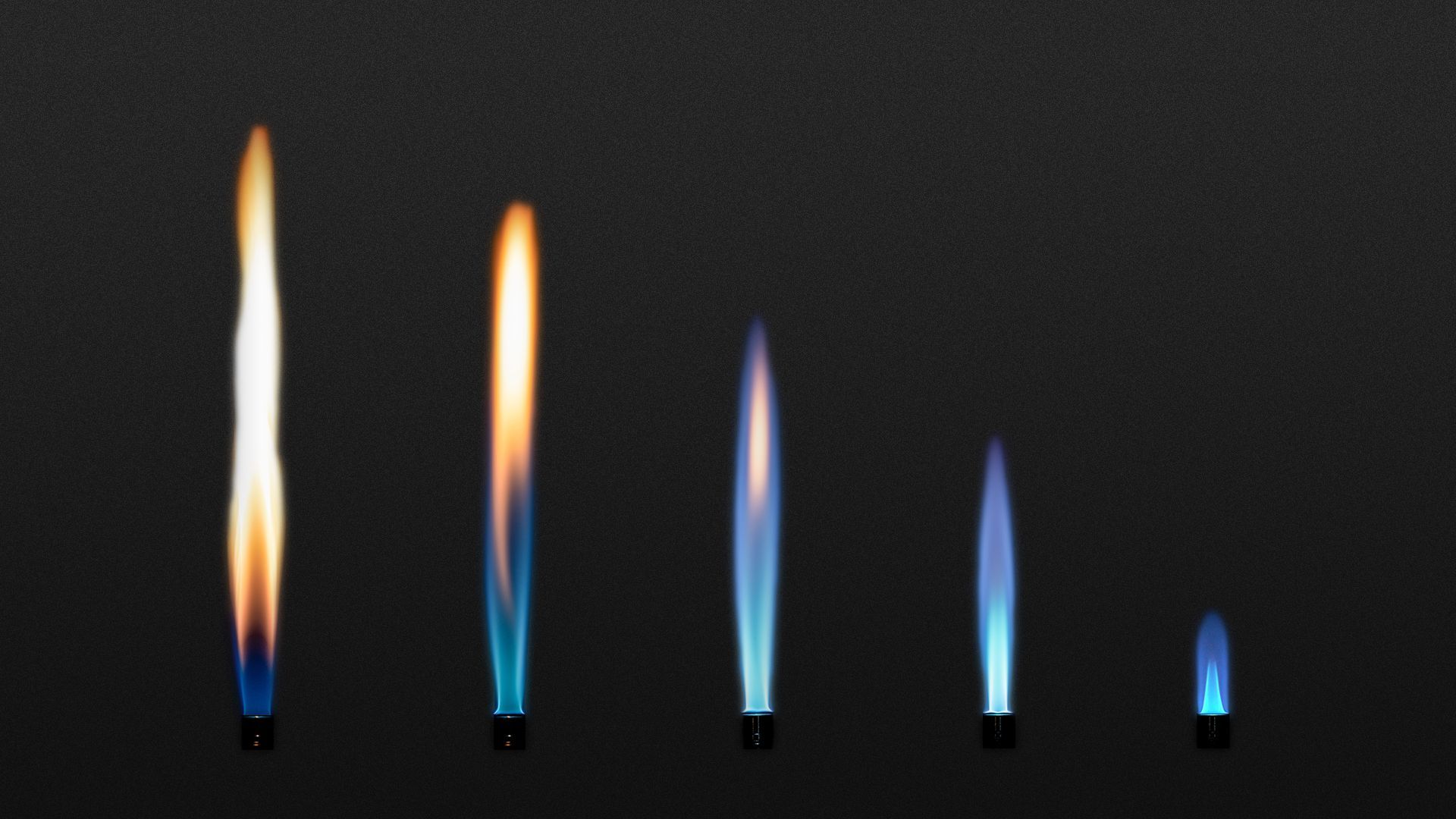 The energy crisis roiling global markets is adding a wild card to an already unfavorable geopolitical deck of cards that will be handed to world leaders at the UN Climate Summit in Glasgow, which starts at the end of the month, Andrew writes.
Why it matters: For the Paris temperature targets to be kept even remotely viable, studies show countries must make sharp cuts in greenhouse gas emissions by 2030, and move toward net-zero emissions by midcentury at the latest, or risk far more severe climate impacts.
Driving the news: The energy crisis has featured gasoline shortages in the U.K., a seven-year high in oil prices, and record-high prices for natural gas in Europe as part of a series of connections pushing prices up before the winter chill sets in.
The intrigue: The big question right now is what policymakers will do in response to the energy crunch, and how that will affect COP26.
"It's really clear that the prices to the consumer are a major concern," Jeff Berman, director of energy transition analysis at Rapidan Energy Group, told Axios.
Berman says the summit could see dueling priorities playing out, with some countries seeking to speed up the energy transition, citing the energy crunch and rising prices as a reason, while others see what's going on now as justification to go slower.
What we're watching: Perhaps the biggest unknown is China.
Tense relations between the world's top emitter and the second-largest carbon polluter, the U.S., already stood in the way of a major breakthrough in Glasgow.
How China's energy shortages (mostly coal) alter their negotiating stance coming into Glasgow could make or break the summit.
3. Natural gas rides the roller coaster as policy ideas fly
European gas prices soared again today to fresh records, but then began falling after Russian President Vladimir Putin signaled Russia would boost supply — gyrations that come as EU officials struggle with the immediate crisis and how to prevent the next one, Ben writes.
Driving the news: European Commission president Ursula von der Leyen said EU leaders will discuss creating a strategic natural gas storage reserve, per S&P Global Platts and other outlets.
And finance ministers from France, Spain, Greece, Czech Republic and Romania are jointly calling for new EU gas and power policies.
They include a "toolkit to coordinate national responses to immediately react to dramatic price surges," as well as common guidelines on gas storage and wholesale power market reform. Bloomberg has more.
What they're saying: Via Reuters, von der Leyen this morning said investment in renewables is an important way to help avoid future spikes.
"For us, it's very clear that with energy in the long term it is important to invest in renewables that gives us stable prices and more independence because 90% of the gas is imported to the European Union."
4. The latest VC money for cleaner concrete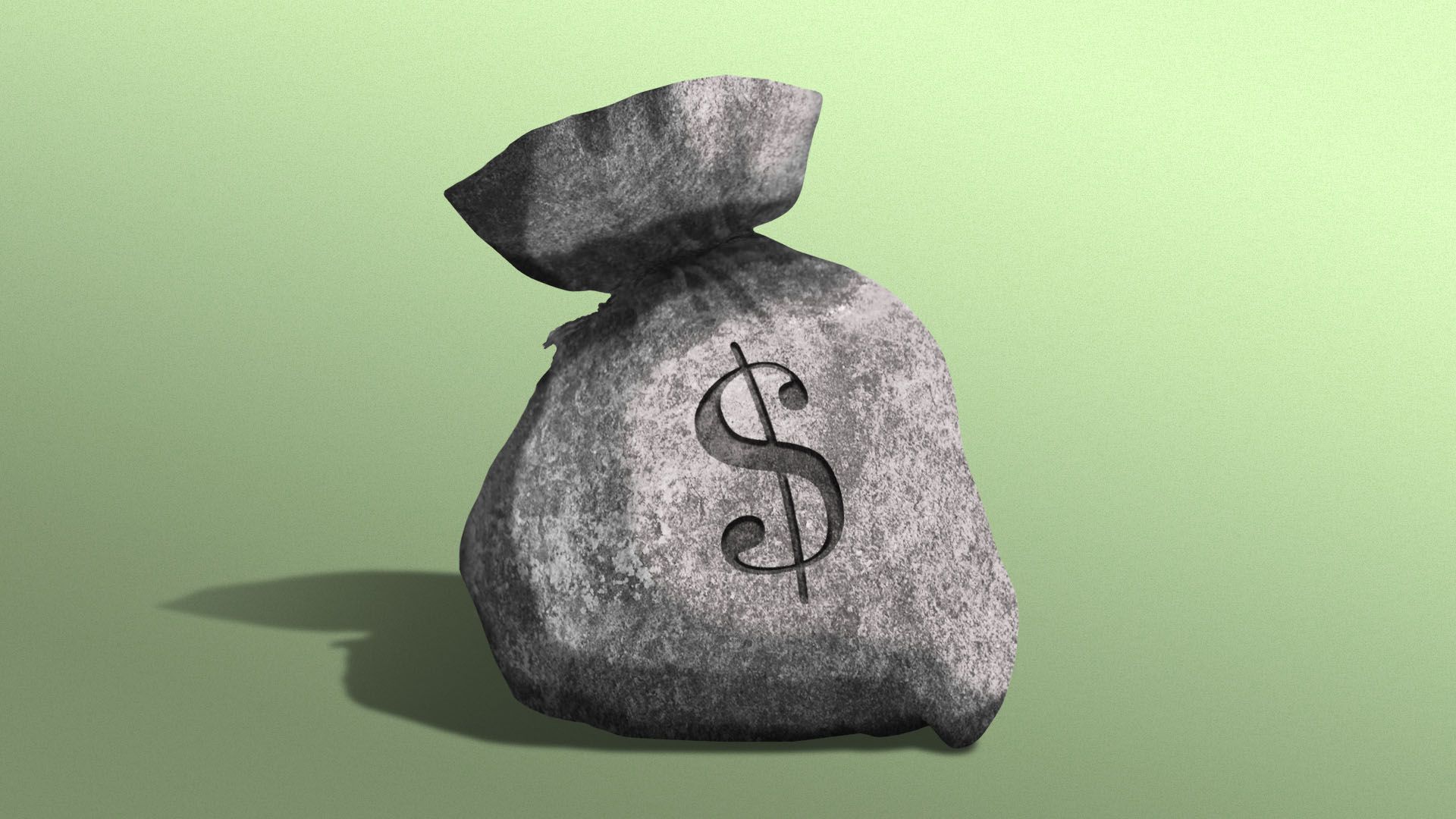 CarbonBuilt, a Los Angeles startup with tech to embed CO2 in concrete, just raised $10 million in Series A funding, Ben writes.
Why it matters: It's among several startups attracting capital to make climate-friendly concrete and cut the massive emissions from the production of cement, a key concrete component.
Driving the news: Neglected Climate Opportunities, a VC arm of the Grantham Environmental Trust, led the funding round. Other backers include Tony Pritzker, Lime Street Ventures and Climate Capital.
How it works: CarbonBuilt, spun out of UCLA, has developed a concrete mixture that requires less cement, and a curing process that embeds CO2 captured from industrial streams but could also come from direct air capture.
"Together, these changes result in a 10 to 30 percent reduction in raw material costs and a 60 to 90 percent reduction in carbon dioxide emissions," the company said.
The big picture: Multiple companies are developing and commercializing climate tech in the concrete and cement sectors. They include...
Solidia Technologies, which has a lower-CO2 cement-making process and embeds CO2 in concrete curing, announced $78 million in new funding in April. Backers include Imperative Ventures, Bill Gates' Breakthrough Energy Ventures, BP, John Doerr and others.
In May, the Ireland-based "green cement" company Ecocem Materials announced a $27 million investment by Breakthrough. CarbonCure, another company that embeds captured CO2 into concrete, is backed by Amazon, Microsoft and Breakthrough.
5. Putting climate funds' growth in perspective
New analysis from the International Monetary Fund puts some helpful context around the surge in climate-focused investment funds, Ben writes.
The big picture: While climate funds are growing very fast, it's still a "small fraction" of the investment universe.
At the end of last year, funds with a sustainability label were 7% of the overall sector at $3.6 trillion of assets, while "funds with a specific climate focus accounted for a meager $130 billion of that total."
Threat level: The analysis also calls for proper regulatory oversight to prevent greenwashing — that is, ensuring that labels "fairly represent funds' investment objectives."
6. Catch up fast: Coal, batteries, finance
Mining: "Australia has approved its third coal mine extension in the past month in the lead up to a global climate summit next month and even as its high court ruled the government must consider the harm of climate change when approving new mines and extensions." (Reuters)
Electric cars: "General Motors is building a new innovation facility in Warren with the goal of growing the automaker's battery technology and accelerating the development of longer range, more affordable EV batteries." (Detroit Free Press)
Climate: "Rich countries are racing to close a climate-finance shortfall of at least $10 billion, with a handful of European nations planning to increase their pledges this month ahead of crucial talks in Glasgow, Scotland." (Bloomberg)