Axios Generate
May 26, 2022
☕ Good morning. Today's Smart Brevity count is 1,172 words, 4.5 minutes. 
🛢 Breaking: The U.K. is hitting oil companies with a temporary 25% tax on "extraordinary" profits to help low-income people. Go deeper
🎶 This week marks 45 years since Neil Young released the album "American Stars 'n Bars," which has today's achingly beautiful intro tune...
1 big thing: The federal plan to demystify ESG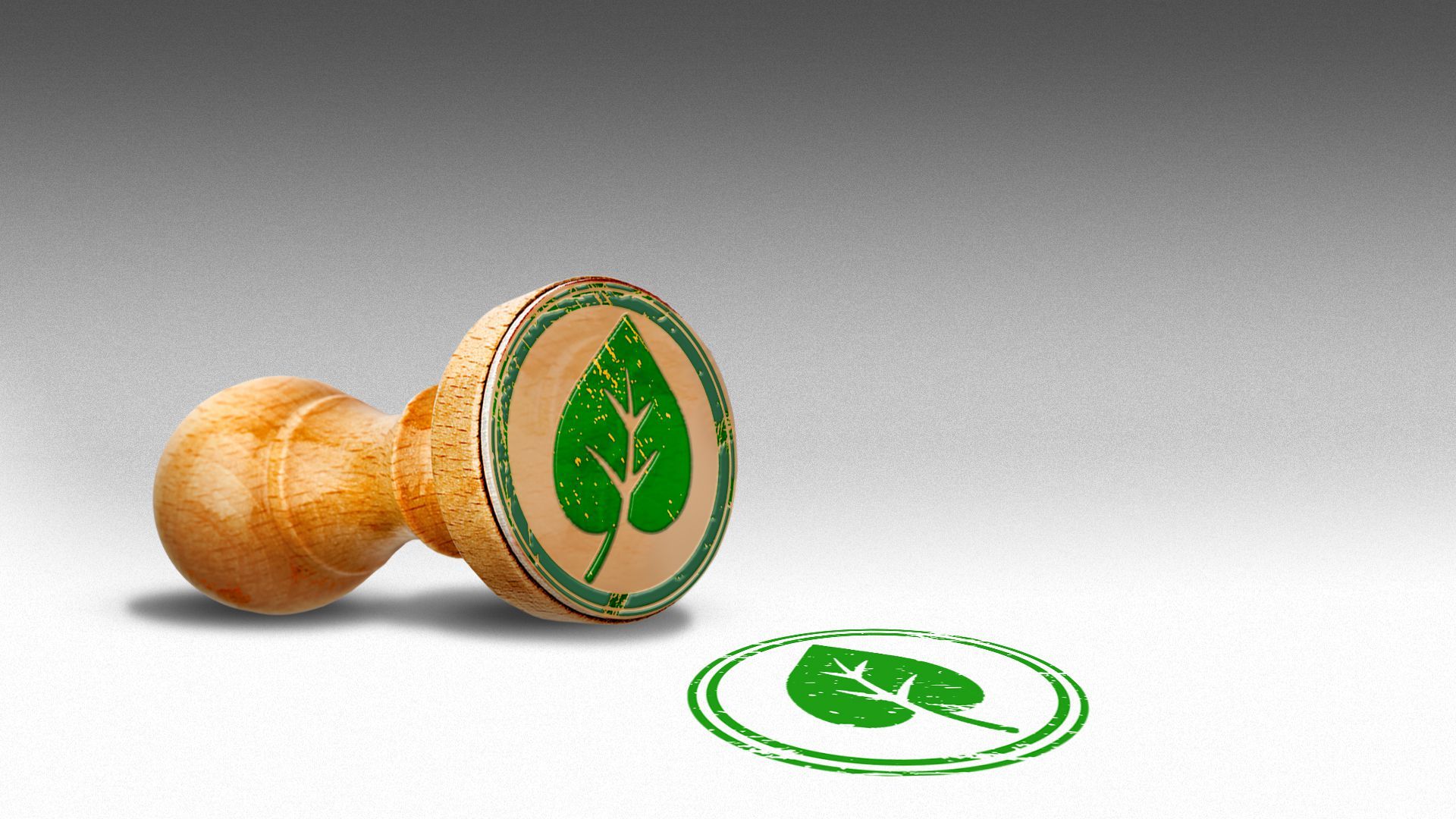 U.S. regulators have launched a major initiative to bring order to the Wild West of the ESG — environmental, social and governance — investing landscape, Ben writes.
Why it matters: Green funds have surged over the years, giving investors a way to support climate-friendly firms and avoid polluters. But the ESG sector is a sprawling and often opaque place.
Driving the news: The Securities and Exchange Commission issued draft rules Wednesday aimed at creating more guardrails and transparency around ESG.
One would boost funds' ESG disclosure requirements to make them more easily understood and comparable with other funds. It would also force some funds to report specifically on emissions linked to their investments.
A second aims to ensure that funds' investment strategies are consistent with their branding to prevent misleading fund names.
Threat level: Investors "face a lack of consistent, comparable, and reliable information among investment products and advisers that claim to consider one or more ESG factors," the disclosure rule states.
This can also create a risk of greenwashing, the proposal and other SEC materials say.
The big picture: ESG is a wide landscape, but on the climate investing front specifically the growth has been significant.
"U.S. climate funds have experienced tremendous growth over the past three years, with assets in these funds passing the $30 billion mark for the first time in 2021," according to Morningstar analysis.
It explores funds like the iShares Global Clean Energy ETF and the BlackRock U.S. Carbon Transition Readiness ETF.
Globally, as of year-end 2021, there were 860 funds that fit Morningstar's definition of those vehicles, with $408 billion under management.
What they're saying: "The actions taken by the SEC would address concerns about greenwashing, and result in greater investor confidence that sustainable funds are what they say they are," said Steven Rothstein of the sustainable investment advocacy group Ceres.
Catch up fast: The SEC recently floated separate rules aimed at forcing a vast array of companies to disclose information on emissions and climate risks.
2. Electric flight startup Joby gets closer to takeoff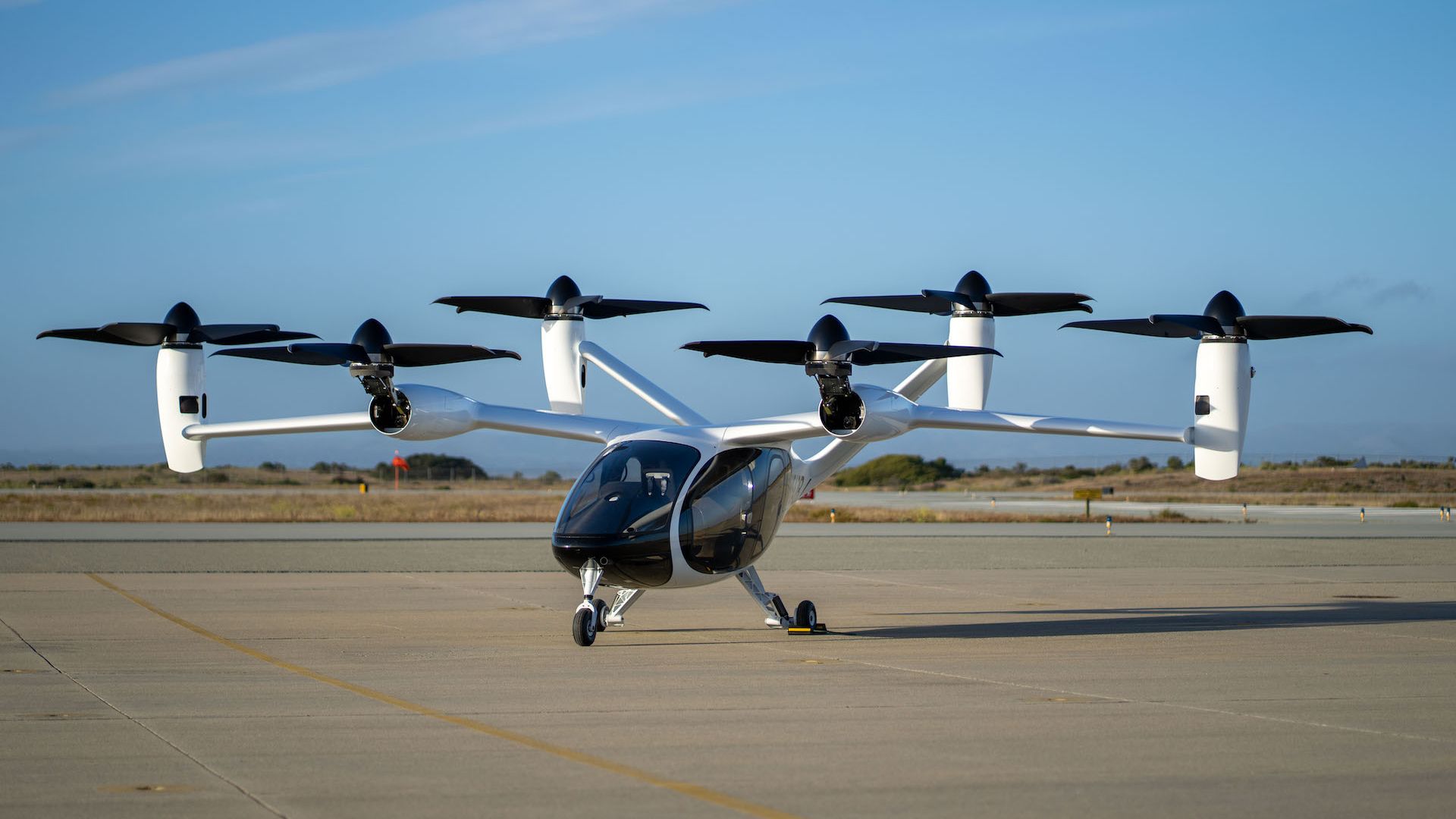 Joby, the electric air taxi company that went public in August, is now certified to carry paying passengers aboard conventionally powered aircraft after receiving clearance from the FAA, the company tells Andrew.
The big picture: Joby's insect-like, ultra-quiet electric vertical takeoff and landing aircraft (eVTOL) are still undergoing flight testing, so for the time being, any Joby commercial flights will be limited to four-seat, Cirrus general aviation aircraft powered by aviation gasoline.
The company plans to use its FAA's Part 135 certificate to develop the technical products and software infrastructure that it needs for when the eVTOL fleet is approved.
Its electric aircraft are designed to transport a pilot and four passengers up to 150 miles on a single charge.
"Think of us as an airline. And, when an airline adds a new aircraft to their fleet, there's work to be done, but you don't start from scratch and build a whole new airline," said Bonny Simi, head of Joby's airline operations, in an interview.
Zoom in: The new certification, says Eric Allison, head of product at Joby, will speed the development of a customer-facing app to book flights and pay for them, software to enable pilots to integrate ride management and payments into their routine workflow, and tools to enable the planes to automatically report maintenance data.
What's next: Joby has a partnership with aviation training company CAE to develop a fleet of eVTOL simulators. It is also working with the Air Force to establish a training program.
3. Limits of Big Oil's shareholder revolt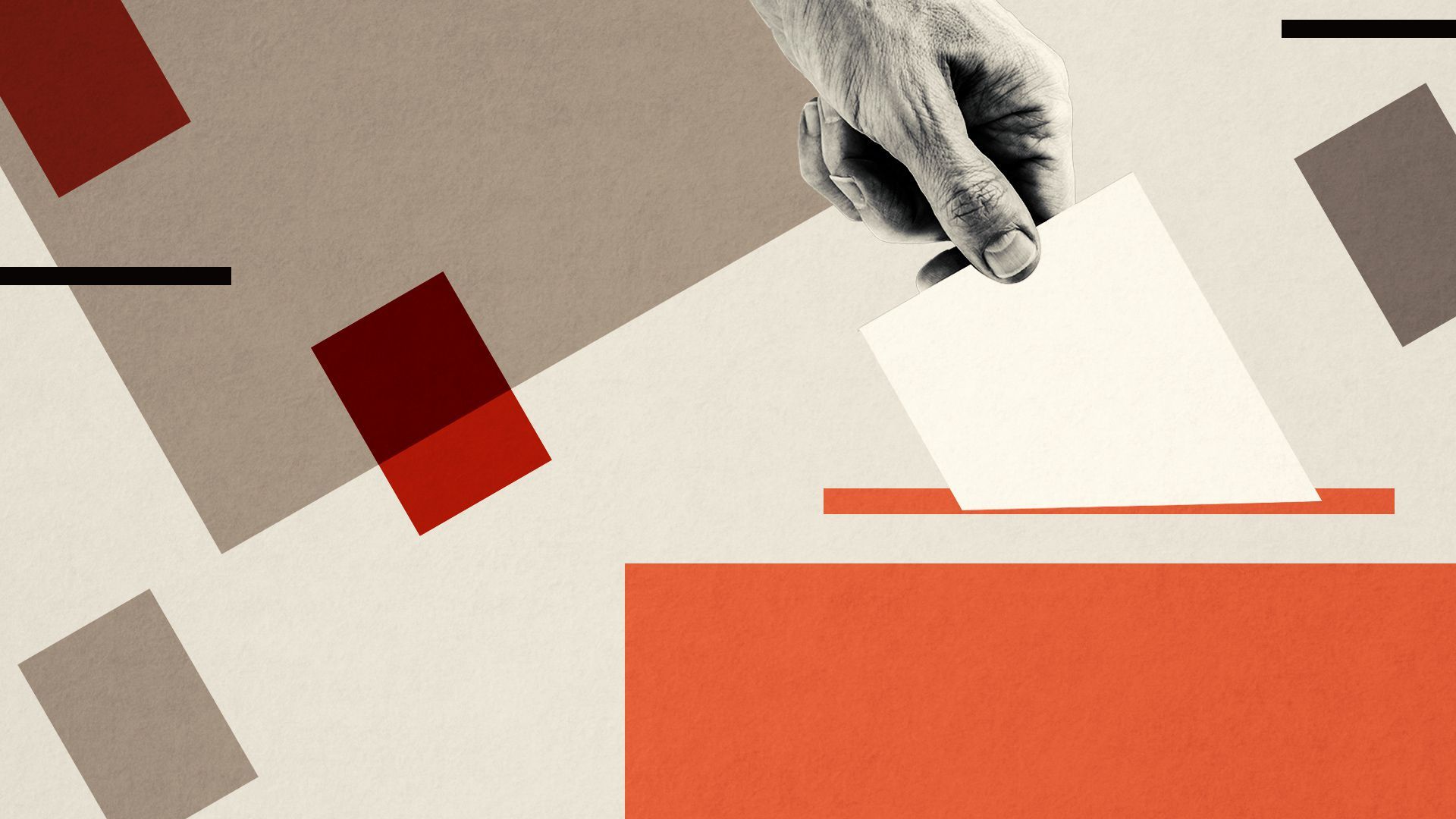 This week revealed the limits of investors' appetite to try to force a faster transition of Exxon's and Chevron's business models, Ben writes.
Driving the news: Three-quarters of Chevron shareholders yesterday turned back a resolution seeking more aggressive emissions targets.
Around 61% opposed one seeking a report on how global compliance with International Energy Agency's hypothetical net-zero emissions pathway would affect Chevron's finances.
At Exxon, Reuters reports that investors backed the board and the company's energy transition strategy, "voting against most proposals to accelerate cuts of carbon emission."
Catch up fast: The result comes a year after activist investors surprisingly installed two insurgent candidates on Exxon's board in a battle partly about climate.
Yes, but: 52% of Exxon shareholders, defying management, did support a resolution demanding an audited report on how compliance with the IEA net-zero by 2050 scenario would impact its finances.
Exxon management, in its proxy materials, said it already conducts third-party verified analysis of the topic.
Why it matters: These annual meetings signal the amount of harmony — or discord — between Big Oil and its investors on climate change.
Here's Bloomberg's summary of the overall landscape:
"Votes on climate proposals have mostly gone in line with company recommendations in Big Oil's proxy season this year, with investors applauding the industry's efforts to address environmental concerns in recent years and ability to profit from high oil and gas prices around the world."
4. The gas price surge and an LNG green light
U.S. natural gas futures rose above $9 per million British thermal units yesterday for the first time since 2008, Ben writes.
Why it matters: Prices affect everything from home heating to power to industrial input costs. The climb comes as Americans already face high inflation.
How it works: CNBC summarizes Argus Media analyst David Givens, who sees three forces at work...
"[L]ittle production growth, high liquified natural gas exports, and storage levels that are roughly 17% below the five-year average."
Speaking of natural gas, Venture Global closed $13.2 billion in financing and will move ahead with building the Plaquemines LNG project in Louisiana.
Why it matters: It's "the first such project to be approved since Russia's invasion of Ukraine sparked a rush to secure more American energy supplies for a strained global market," the Financial Times reports.
5. Helping Europe without hurting the planet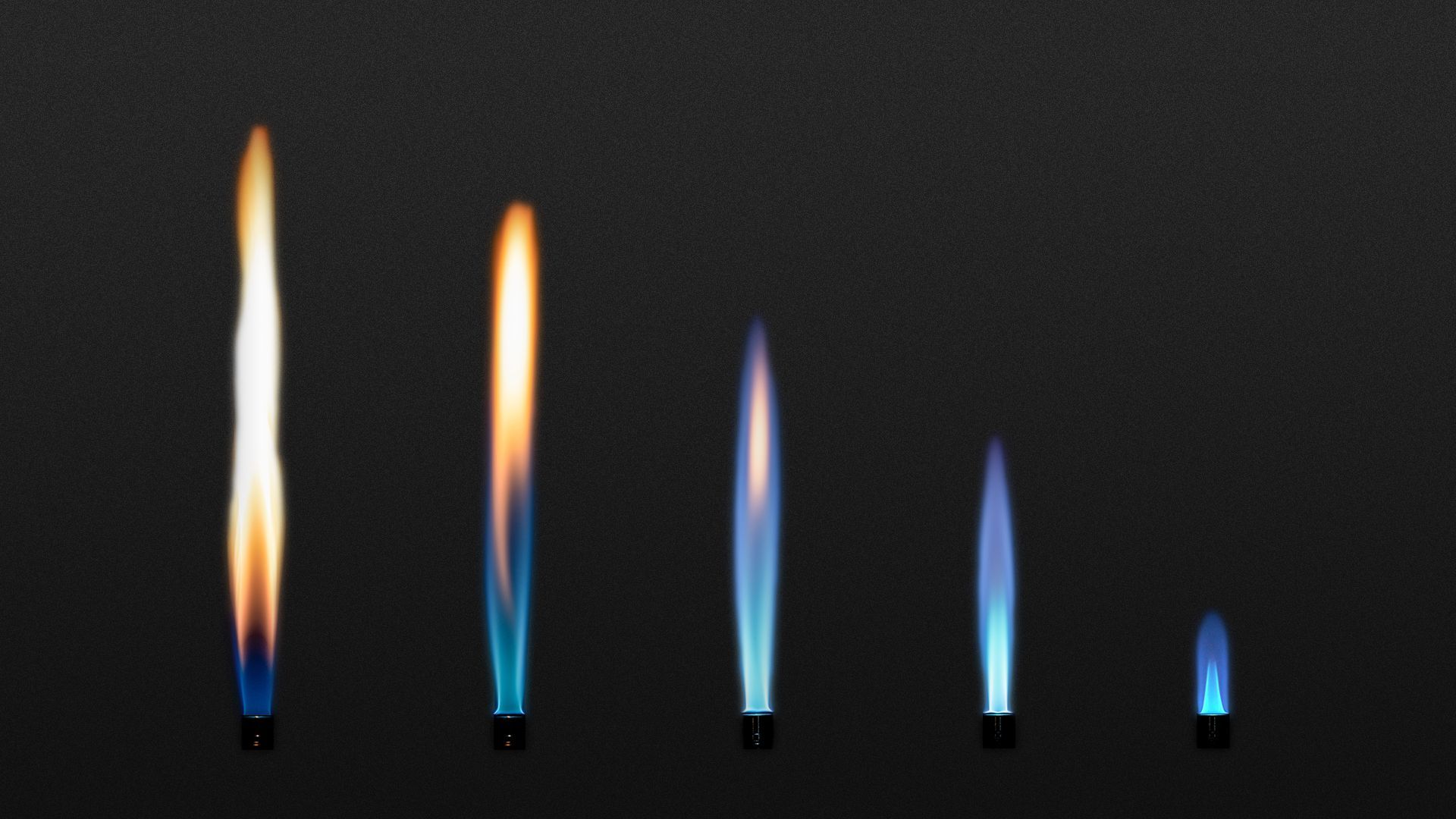 International Energy Agency analysts are adding to the growing list of ideas for meeting European natural gas needs without making it even harder to fight climate change, Ben writes.
Why it matters: Europe is looking to quickly wean itself off Russian gas and oil by finding larger supplies elsewhere and speeding clean energy deployments.
But that's spurring concern about a wave of production and infrastructure projects that "lock in" polluting fuels for decades.
What they're saying: IEA analysts' new commentary sees a big opportunity for Middle East and North African gas-producing countries to free up fuel for exports that they're now using for power.
That can be achieved with deployment of more efficient gas turbines and faster domestic deployment of renewables.
It would be an economically beneficial move for those countries despite the costs, IEA analysts say.
"The region stands to gain gas export revenues while boosting local economies and clean energy supply chains. That's a deal well worth making," they write in a new commentary.
Zoom in: The estimate that more efficient gas plants in the region could free up 50 billion cubic meters annually that could be saved and exported.
An aggressive renewables plan could quickly free up even larger volumes for export to bring in revenues, and the commentary urges EU financial aid for it.
📬 Did a friend send you this newsletter? Welcome, please sign up.