Good morning and welcome back. DCers — Join Mike Allen tomorrow for the fourth leg of Axios' Smarter Faster Revolution tour at Howard University!
He'll be discussing the Future of Work with JPMorgan Chase CEO Jamie Dimon, comedian and activist Baratunde Thurston, AOL co-founder and Revolution CEO Steve Case, and MSNBC's Ali Velshi and Stephanie Ruhle. To RSVP click here. 
Also, you might be wondering what song was beginning a long stint atop the Billboard charts almost exactly 40 years ago. The answer is today's intro tune . . .
https://www.axios.com/newsletters/axios-generate-de5fd099-f061-42d5-ae9f-f8c8271e7ce7.html?chunk=0#story0
Big in oil: Aramco's IPO retreat
New signs: The Wall Street Journal has the latest evidence that Saudi Arabia is delaying and potentially scaling back plans for the IPO of state oil giant Aramco.
The paper reported late yesterday afternoon that the Saudis will move ahead next year with a listing only on their domestic exchange, called the Tadawul, while "taking more time to decide if an international venue is worth it."
The U.S. might be out of the running, per WSJ:
One level deeper: A new post at the Council on Foreign Relations points out that pursuing a Tadawul-only listing carries its own risks.
"[O]ne of the biggest concerns about a Saudi Aramco listing on the Saudi exchange is the lack of liquidity due to the Tadawul's size," write Amy Myers Jaffe and Jareer Elass, noting it's vastly smaller than the New York Stock Exchange and other big foreign exchanges.
The intrigue: The WSJ story arrived on the eve of President Trump's meeting today with bin Salman. Trump has urged the Saudis to select the U.S. as the international venue for what could be the largest IPO ever.
The White House did not immediately respond to an inquiry last night about whether Trump would bring up the IPO.
The agenda: "The two will discuss infrastructure projects, Russia's role in Syria, the Saudi-led intervention in Yemen and the Iranian nuclear deal, a senior administration official said Monday," CNBC reports.
https://www.axios.com/newsletters/axios-generate-de5fd099-f061-42d5-ae9f-f8c8271e7ce7.html?chunk=1#story1
Climate and energy research corner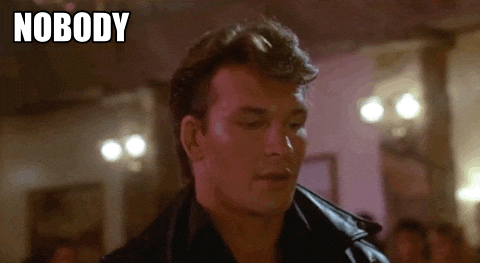 You may have heard about the perils of assuming that geoengineering can work technically and economically enough at scale to mitigate global warming.
Counterintuitive danger: But a new paper from two MIT economists flips this on its head to reach a sobering conclusion — geoengineering may fail to become a savior precisely because breakthroughs are achieved in the future.
What this means: They say this could could sap investments in low-carbon energy tech because companies will conclude that the prospect of steep carbon taxes coming to pass is not credible.
That means the eventual deployment of even successful technologies will be seeking to mitigate a much higher level of existing damage.
In their words: In the paper, which the National Bureau of Economic Research circulated on Monday, authors Daron Acemoglu and Will Rafey write:
"In this case, therefore, overall environmental damages remain constant despite the geoengineering breakthrough, and overall welfare may decrease."
https://www.axios.com/newsletters/axios-generate-de5fd099-f061-42d5-ae9f-f8c8271e7ce7.html?chunk=2#story2
Chart of the day: LNG exports
My Axios colleague Amy Harder notes that the U.S. is quickly ramping up its exports of liquefied natural gas to record levels.
Why it matters: The increase, highlighted by the U.S. Energy Information Administration Monday, is a product of the fracking boom over the last decade that has made America the world's largest producer of natural gas.
LNG prices have fallen, sparking a boon for everyone from industrial giants to households that depend on natural gas for electricity, heating and other processes. But, it's also raised concerns about fracking and climate change.
One level deeper:
The export growth mirrors that of American oil, which was made possible when Congress lifted a 40-year-old ban on crude exports. There are laws restricting — but not banning altogether — exports of natural gas.
Yes, but: The meteoric growth in LNG exports is staggering, but natural gas exports via pipeline to Mexico and Canada are still much larger.
https://www.axios.com/newsletters/axios-generate-de5fd099-f061-42d5-ae9f-f8c8271e7ce7.html?chunk=3#story3
Nations' vulnerability to climate change
HSBC is out with a comprehensive analysis of nation-level vulnerability to climate change risks.
Bottom line: "India, followed by Pakistan and the Philippines, are the most vulnerable countries to climate change. South and South-East Asian countries account for five of the ten most vulnerable countries. Countries from the Middle East, Latin America and Africa are also in this group."
What they measured: The report assigns equal weight to four major factors in determining vulnerability: Risks from physical effects; sensitivity to extreme events; capacity to transition energy systems and fossil-dependent economies; and the economic and governance capacity to respond to risk.
Money matters: "[I]nvestors can use our analysis to gain a fuller understanding of national risk profiles, potential for disruption to supply and demand, risks to operations, capital expenditure, supply chains and customers, and broadly the challenges to the long-term sustainable development of countries and protection of their people, environment and economies," it states.
***
Speaking of climate change: Per Reuters, "More than 140 million people in Africa, Latin America and South Asia could move to another part of their country by 2050 to escape the worsening impacts of climate change — unless urgent action is taken to curb global warming and help people adapt, the World Bank said Monday."
https://www.axios.com/newsletters/axios-generate-de5fd099-f061-42d5-ae9f-f8c8271e7ce7.html?chunk=4#story4
Power sector news and notes
Storage: Falling battery costs, strong policy support in several states and federal tax credits are together making battery storage a mainstream financial opportunity for power companies, according to a new Moody's analysis.
They forecast battery costs falling to $100 per kilowatt hour by 2020–2022 compared with around $200 today.
"Regulatory support takes the form of energy storage mandates in several states, including California, Massachusetts, New York and Hawaii, which will help drive nine-fold growth in energy storage from 2017 to 2022, according to projections," the report states.
Cybersecurity: A reminder that Energy secretary Rick Perry will testify before the Senate Energy and Natural Resources Committee this morning.
The hearing is ostensibly about his fiscal year 2019 budget request, but expect questions about how DOE is responding to federal claims that Russian hackers mounted major attacks against U.S. energy facilities.
Key state policy: E&E News unpacks a closely watched decision. "Arizona regulators gave the state's largest utility the cold shoulder last week, essentially rejecting Arizona Public Service Co.'s plans to double its natural gas fleet over the next 15 years," they report.
Instead, they're pressing power companies to add more renewables.
"Observers said they could not recall a time when Arizona's utility commission, where Republicans control all five seats, had rebuffed a long-term plan from one of the state's utilities," the story notes.
Bloom Energy IPO: WSJ reports that due to the restoration of "crucial tax credits," fuel-cell company Bloom Energy is again planning to go public.
https://www.axios.com/newsletters/axios-generate-de5fd099-f061-42d5-ae9f-f8c8271e7ce7.html?chunk=5#story5
An Arizona tragedy and the future of cars
My colleague Steve LeVine reports in the Axios stream...
Carmakers and tech companies are likely to considerably delay their rollout of fuller autonomous driving after the death of a pedestrian who was run over by a self-driven Uber, said Barclays analyst Brian Johnson.
What they're saying: In a note to clients, Johnson said the late Sunday night accident in Arizona shows that, while carmakers may be 90% or even 95% of the way to optimizing autonomous technology, "it's the last 5–10% which is the toughest to achieve."
My thought bubble: The future of electric vehicles (EVs) can't be untethered from the deployment pace of self-driving technology.
Autonomous tech, along with the flowering of shared mobility services like car-sharing and ride-hailing, are expected to help expand the deployment of EVs in the years and decades ahead.
Case in point: As we noted recently in this space, a major BP study last month forecasts that that EVs will be 15% of the worldwide fleet in 2040, but account for 30% of passenger car miles traveled. That's thanks largely to a huge expansion in use of autonomous and shared vehicles.
* * *
Speaking of EVs: Bloomberg looks at the evolution of the world's largest auto market.
"China's breakneck push to lead the world in electric-vehicle adoption may cause collateral damage among the legion of domestic carmakers deemed superfluous to that mission," they report.
https://www.axios.com/newsletters/axios-generate-de5fd099-f061-42d5-ae9f-f8c8271e7ce7.html?chunk=6#story6
Cut carbon with that? McDonald's sets CO2 goal
Amy's got some corporate news...
McDonald's is announcing today its first-ever target addressing climate change, seeking to cut greenhouse gas emissions of its restaurants and offices by 36% in the next 12 years.
Why it matters: As one of the most recognizable brands on Earth, what McDonald's does matters more than most. The fact it's putting forth a concrete target, based on 2015 emissions levels, is the latest and one of the strongest signs yet of how corporate America is taking steps to address the issue despite the Trump administration reversing course.
The details:
The company is also announcing that it's committing to a 31% cut in the emissions intensity — the amount of emissions per metric ton of food and packaging — across its supply chain by 2030.
These targets have been approved by a consortium of environmental groups and think tanks called the Science Based Targets Initiative, which gives them more credibility than arbitrary targets without outside confirmation.
Click here for more in the Axios stream.
https://www.axios.com/newsletters/axios-generate-de5fd099-f061-42d5-ae9f-f8c8271e7ce7.html?chunk=7#story7
Petro-notes: steel, LNG, Venezuela
Not what they wanted: Argus Media explains why oil-and-gas companies fretting over new tariffs on steel imports probably won't have an easy time winning exemptions.
A newly published Commerce Department document shows that companies will "have to separately request exemptions for each type of product they import and may wait months to get a decision," they report.
LNG: Two items caught my eye about upside and downside risks for U.S. LNG exporters...
S&P Global Platts reports: "Europe's efforts to cut its reliance on Russian supplies of natural gas are being seen as a timely business opportunity for US LNG exporters feverishly trying to secure long-term contracts to finance terminal projects.
But the Houston Chronicle reports: "New tariffs on Chinese imports could make it harder for U.S. liquefied natural gas exporters to tap into China's booming market and raise billions for the next generation of Gulf Coast LNG facilities."
Venezuela: Per Politico, "President Donald Trump has sanctioned Venezuela's new currency, the petro, a cryptocurrency that the U.S. government says is intended to evade international penalties on the nation's regime."