Axios Generate
January 26, 2021
Good morning! Today's Smart Brevity count: 1,204 words, 4½ minutes.
🗓️Join Axios' Ina Fried tomorrow at 12:30pm ET for a virtual event on the social impact of Big Data, featuring former U.S. chief technology officer Megan Smith and Rep. Yvette Clarke (D-N.Y.). Register here.
🎶And yesterday marked the 1973 release date of Little Feat's album "Dixie Chicken," which provides today's intro tune...
1 big thing: Rethinking power in developing nations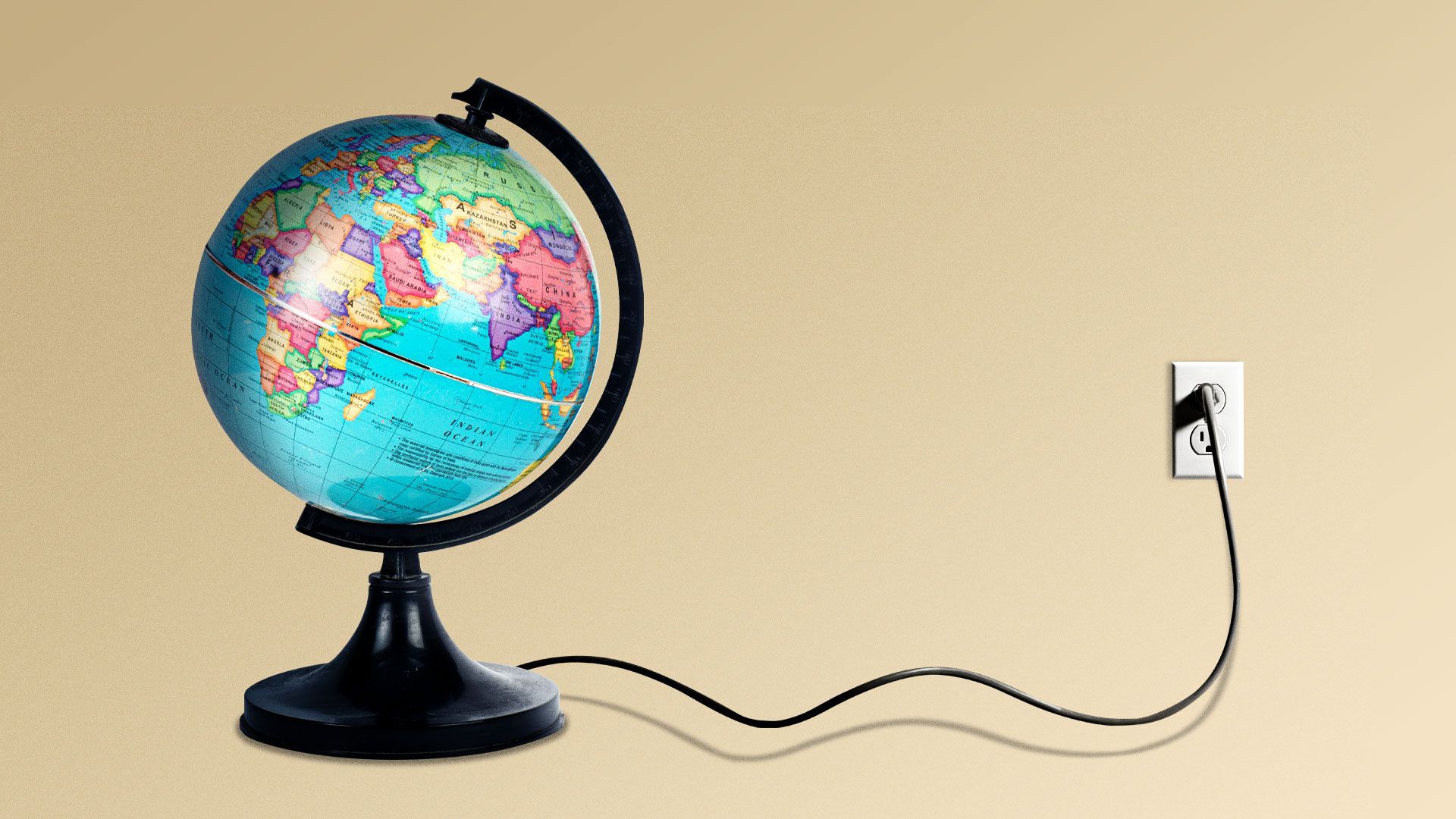 It's time for the world's biggest multilateral development agencies to radically reframe their goals around expanding electricity access, a new proposal argues.
Why it matters: The nonprofit Energy for Growth Hub says the UN's current sustainable development goals (SDGs) around power access are too modest and focus too narrowly on residential use.
Without another metric, the SDGs fail to consider the higher consumption needed to truly lift incomes and economies, the report says.
Driving the news: Energy for Growth Hub is calling for a new metric called the "Modern Energy Minimum" of 1,000 kilowatt-hours (kWh) per person annually worldwide.
The group, which worked with the Rockefeller Foundation on the proposal, hopes to convince the UN, World Bank and International Energy Agency and others of the idea's merits.
How it works: The report sees that 1,000 kWh split roughly 30% for home use and 70% for use in commerce, transport, industry and more.
"[E]lectricity used outside the home includes most of the ways energy contributes to economic activity and higher income," they note.
Their analysis shows that 1,000 kWh "tightly correlates" with an average income of roughly $2,500 annually — the midpoint of estimates for what's considered lower-middle income.
The big picture: There has been considerable progress toward the electricity part of the UN's widely cited SDGs for 2030. Per the World Bank, the number of people without access to electricity declined from 1.2 billion in 2010 to 789 million in 2018.
But, the new report notes that the IEA, which works with the UN and World Bank on tracking the energy goal, defines access as 50 kWh-per-capita in rural areas and 100 kWh-per-capita in urban areas.
"The current metric is irrelevant for 150+ countries, where basic access is already solved but electricity is still a constraint on income growth and job creation," Todd Moss, executive director for Energy for Growth Hub and former State Department official, tells me.
Of note: Even 1,000 kWh is still less than a tenth of average U.S. consumption.
2. Breaking: BlackRock vows tougher climate scrutiny
BlackRock is calling on companies to "disclose a plan for how their business model will be compatible with a net-zero economy," per the New York Times' coverage of CEO Larry Fink's annual letter this morning.
Why it matters: BlackRock is the world's largest asset manager. And per the NYT story, they're vowing to back up their call by throwing more weight around with companies in their actively managed portfolio.
How it works: From the NYT piece...
"BlackRock's size gives it enormous influence: Mr. Fink can seek to oust directors of companies that he doesn't believe are heeding his call and he can dump the shares of companies owned by the firm's actively managed funds."
They also report that BlackRock is planning a "heightened-scrutiny model" on climate risk for actively managed funds, including "flagging holdings for potential exit."
Yes, but: Climate activists have criticized BlackRock's past efforts as often more bark than bite, despite steps like voting against some Exxon board members.
3. The rise of corporate renewables
Companies worldwide are buying more renewable power than ever, and now some of the biggest U.S. corporations say the Biden administration can help decarbonize the nation's power more quickly.
Why it matters: Corporate procurement of renewables — especially wind and solar — is becoming an important deployment driver as companies take advantage of lower prices and look to meet sustainability pledges.
Driving the news: New data this morning from the research firm BloombergNEF finds that companies secured a record 23.7 gigawatts of new renewables capacity last year despite the pandemic.
Most of the deals led to development of new renewables capacity that would not have otherwise been built, per BloombergNEF.
The analysis looks at power purchase agreements but excludes onsite developments, which would boost the tally to some extent.
By the numbers: Amazon was the most active company, announcing 35 deals totaling 5.1 gigawatts of capacity.
Others in the top five were semiconductor giant TSMC, oil major Total, Verizon, and Facebook.
The U.S. was again the largest market, with 11.9 GW worth of power purchase deals, but that was down from 14.1 GW a year earlier.
Separately, a big corporate coalition yesterday released a set of policy ideas that they say can "accelerate the transition to a zero-carbon power sector."
Under the umbrella of the two-year-old Renewable Energy Buyers Alliance, three dozen companies called for a bunch of steps including...
Changes to wholesale power market designs that better integrate clean power.
New transmission planning and incentives.
Federal funding "specifically focused on later-stage demonstration and early deployment of clean energy innovations by the private sector."
Who they are: Companies signing the statement include giants like Google, GM, Facebook, PepsiCo, Amazon, McDonald's, and Microsoft.
Go deeper: What the biggest corporate energy buyers want from federal clean energy policy (Greentech Media)
4. Central banks deepen their climate efforts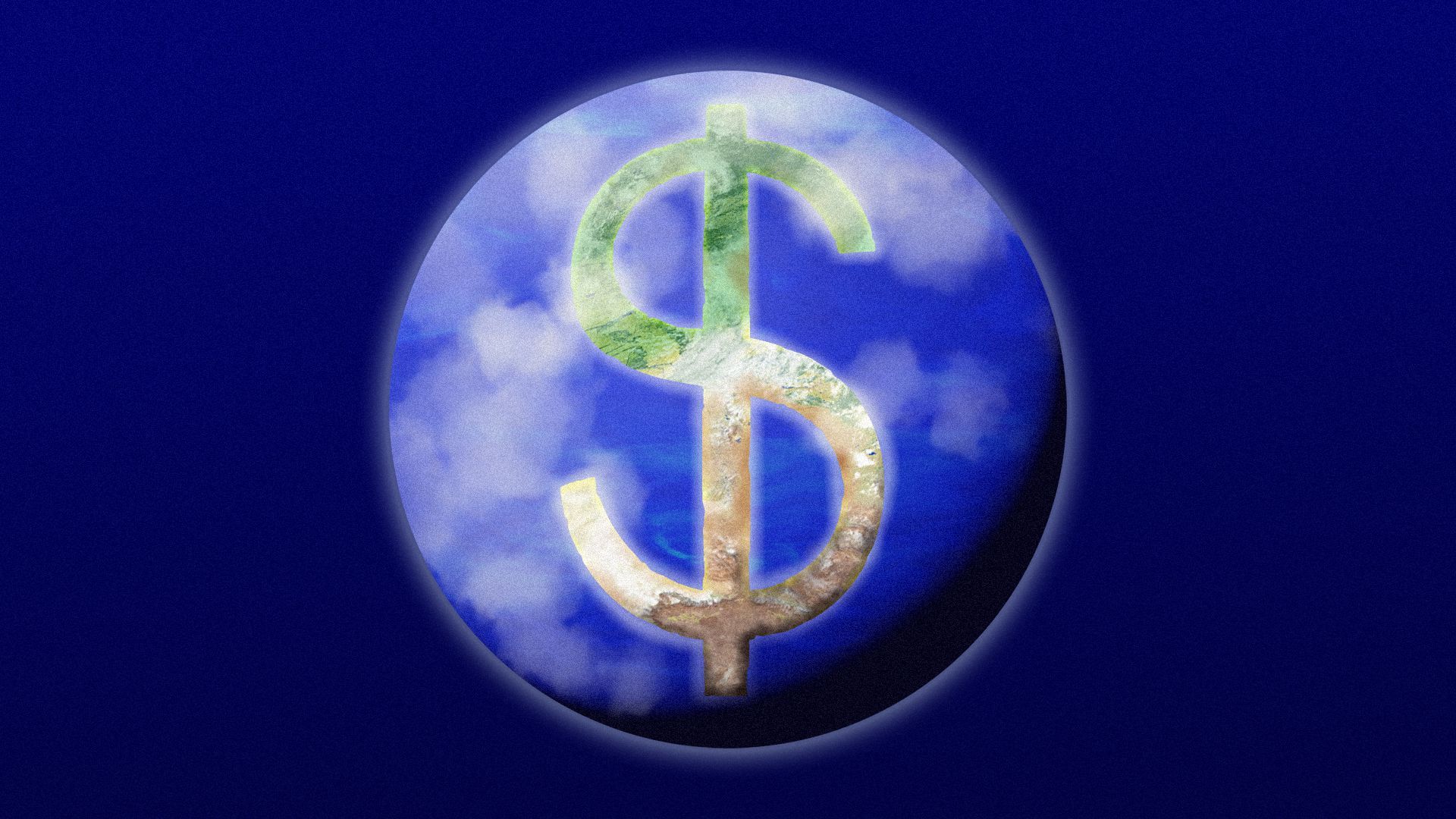 Climate change is rising higher on the radar for central banks on both sides of the Atlantic.
Driving the news: The Federal Reserve formed a panel aimed at boosting the central bank's understanding of climate's implications for "financial institutions, infrastructure, and markets," officials said Monday.
Meanwhile, the European Central Bank (ECB) is creating a new team to bring together climate work happening in different parts of the organization.
The new 10-person unit "reflects the growing importance of climate change for the economy and the ECB's policy," Monday's announcement states.
Why it matters: The moves show how central bankers are increasingly trying to grapple with the ways that climate change can pose dangers to financial stability.
The Fed said its new Supervision Climate Committee (SCC) "will build on our climate change work already underway ... and help us take a careful, thoughtful, and transparent approach to analyzing these potential risks."
And Reuters reports that top ECB policymakers said yesterday that the bank "should consider climate risk when buying assets or accepting them as collateral."
The SCC will be led by Kevin Stiroh, who comes to the position from his role as head of the supervision group at the New York Fed and has deepened his climate focus in recent years.
Catch up fast: In December the Fed joined the Network of Central Banks and Supervisors for Greening the Financial System.
It's a 3-year-old network of central banks working to manage climate-related risks and help mobilize low-carbon investments.
And in November, for the first time, the Fed included climate among the risks described in its formal Financial Stability Report.
5. Schumer uses the "e" word on climate policy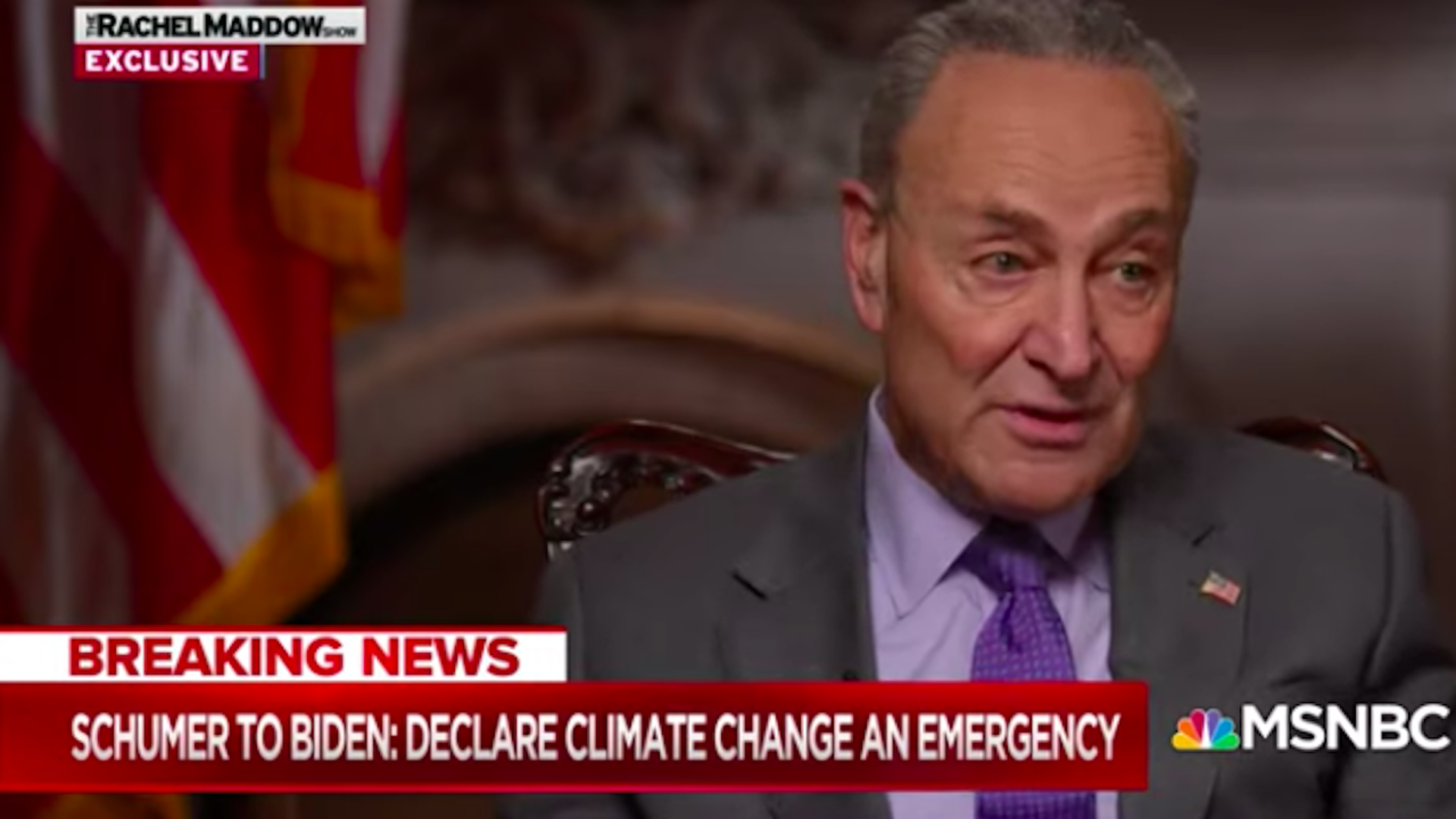 Senate Majority Leader Chuck Schumer wants President Biden to explore use of emergency executive powers to fight climate change, he told MSNBC's Rachel Maddow last night.
Driving the news: Schumer said it "might be a good idea for President Biden to call a climate emergency," and added...
"Then he can do many, many things under the emergency powers of the president ... that he could do without legislation. Now, Trump used this emergency for a stupid wall which wasn't an emergency. But if there ever was an emergency, climate is one."
Why it matters: Via Bloomberg, "Declaring a climate emergency could unlock new powers for Biden, including the ability to redirect funding for clean energy projects, shut down crude oil exports, suspend offshore drilling and curtail the movement of fossil fuels on pipelines, trains, and ships."
Yes, but: Use of emergency powers would face near-certain litigation.
Where it stands: Schumer also said Democrats are looking at ways to move climate-related efforts via the budget reconciliation process, which enables some spending- and revenue-related policy measures to move via simple majority.
He flagged his proposal to spur electric vehicle purchases via discounts for consumers who trade in gasoline-powered cars and funding for charging infrastructure.