Axios Generate
July 27, 2021
Welcome back! Today's Smart Brevity count is 1,280 words, <5 minutes.
📊 Data point of the day: Zero. That's how many coal projects China's Belt and Road initiative funded so far this year, per Bloomberg coverage of a new study.
🎶 Stevie Nicks' debut album "Bella Donna" turns 40 today and provides today's intro tune...
1 big thing: How COVID and wildfires changed the climate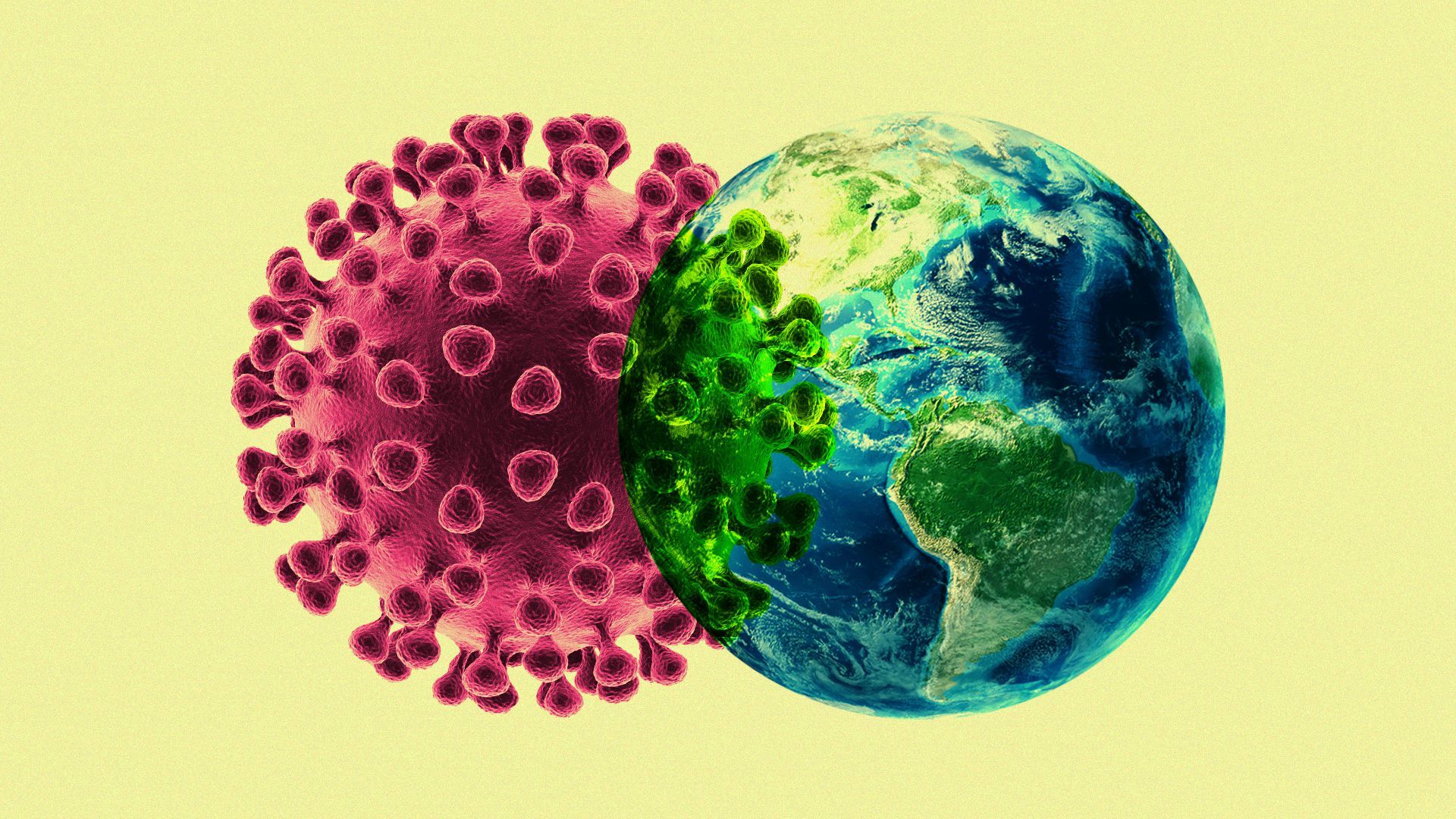 A new study shows that pandemic lockdowns exerted a slight net warming effect on the planet, but Australian wildfires had a much bigger and faster climate impact, cooling the planet from December 2019 through mid-2020, Andrew writes.
Why it matters: It reveals how two largely manmade forces — the response to COVID-19 and climate change-related wildfires — can influence the planet, with implications for understanding future climate change.
The big picture: When major economies came to a near economic standstill starting early last year, many pollutants were suddenly reduced, including carbon dioxide, but also particulate matter that can reflect incoming solar radiation.
The clearing of skies over parts of China was observed by satellites, and similar effects followed COVID-related shutdowns in India, Italy and other parts of Europe, and the U.S.
With reduced economic activity, greenhouse gas emissions declined by 7% in 2020, but only temporarily.
In the new study, published in Geophysical Research Letters, scientists used advanced computer models to simulate the climate's responses to the COVID-19 pandemic shutdowns.
The same models were used to analyze the effects of the Australian bushfires of late 2019 and early 2020.
What they found: COVID-related changes in activity exerted a small warming influence through 2022 that can barely be distinguished from natural climate variability.
But the Australian wildfires, which sent large amounts of particulate matter high into the stratosphere, exerted a "strong and abrupt climate cooling" effect.
It was significant enough to push the Intertropical Convergence Zone — where air converges just off the equator, forming towering thunderstorms — northward.
The fires were part of a climate change-linked worsening trend in wildfires in Australia, and they were accompanied by mushroom-cloud-like pyroCb clouds, which helped send smoke high enough in the atmosphere to remain there for months at a time.
The particles, including sulfate aerosols, contained in the smoke helped modify clouds in ways that enhanced their ability to reflect incoming solar radiation, lead author John Fasullo of the National Center for Atmospheric Research told Axios.
By the numbers: The researchers found the pandemic-related lockdowns will result in an average global warming of about 0.05°C by the end of 2022, whereas the fires cooled the planet in just a few months by about 0.06°C.
Be smart: The cooling influence of huge wildfires such as the ones in Australia is only temporary, lasting for months to one to two years maximum.
What they're saying: Fasullo said one result from the study is a new appreciation that climate change not only affects wildfire frequency and intensity, but fires themselves create feedbacks that need to be better understood and taken into account.
2. Tesla profits mark a big EV moment
Declaring a turning point is fun and, anyway, being wrong is free so... 2021 might be remembered as a turning point for Tesla and electric vehicle adoption more broadly, Ben writes.
Driving the news: Tesla notched some firsts when it released its second-quarter earnings after markets closed Monday.
It's the Silicon Valley EV maker's first $1 billion-plus net profit, blowing away prior levels (see above).
And it's the first time Tesla was profitable even after subtracting revenue from selling emissions credits to other automakers, which was $354 million.
That's important because that credit market is likely to shrink as legacy automakers electrify their fleets.
By the numbers: Tesla's quarter isn't the only sign of fresh momentum for EV sales in the U.S., which has long lagged behind the EU and China.
Sales of fully electric vehicles cracked 100,000 units for the first time last quarter, per Kelley Blue Book data.
Tesla alone accounted for a significant chunk of the increase, but other automakers saw EV sales grow too.
"While Tesla sales volume may increase, their share of the pie will continue to decline," Kelley Blue Book points out.
Looking at electrified models more broadly (that is, including plug-in hybrids and hybrids), Q2 sales were over 200% higher than Q2 2020.
The big picture: EVs are still an extremely small slice of total auto sales. But automakers are making new announcements of increased investments and fleet electrification targets all the time.
In recent weeks GM, Ford and Stellantis increased planned investments through 2025 by billions of dollars.
What we're watching: Another thing that could make 2021 a turning point is Congress.
Democrats hope to enact huge expansions of consumer incentives and major new EV charging investments.
Bonus EV notes: Charging, Lucid, more Tesla
The current state of EV charging makes long trips hard if you don't have a Tesla, writes Axios' Dan Primack, a newly minted owner of Ford's Mustang Mach-E. Go deeper
Buzzy electric vehicle maker Lucid Motors closed out its first day of trading up more than 10.6%, Axios' Hope King writes. Our Axios Markets newsletter has more.
Supply chain problems are causing the latest delays for Tesla's long-planned semi-truck, TechCrunch reports.
3. How global warming feeds inflation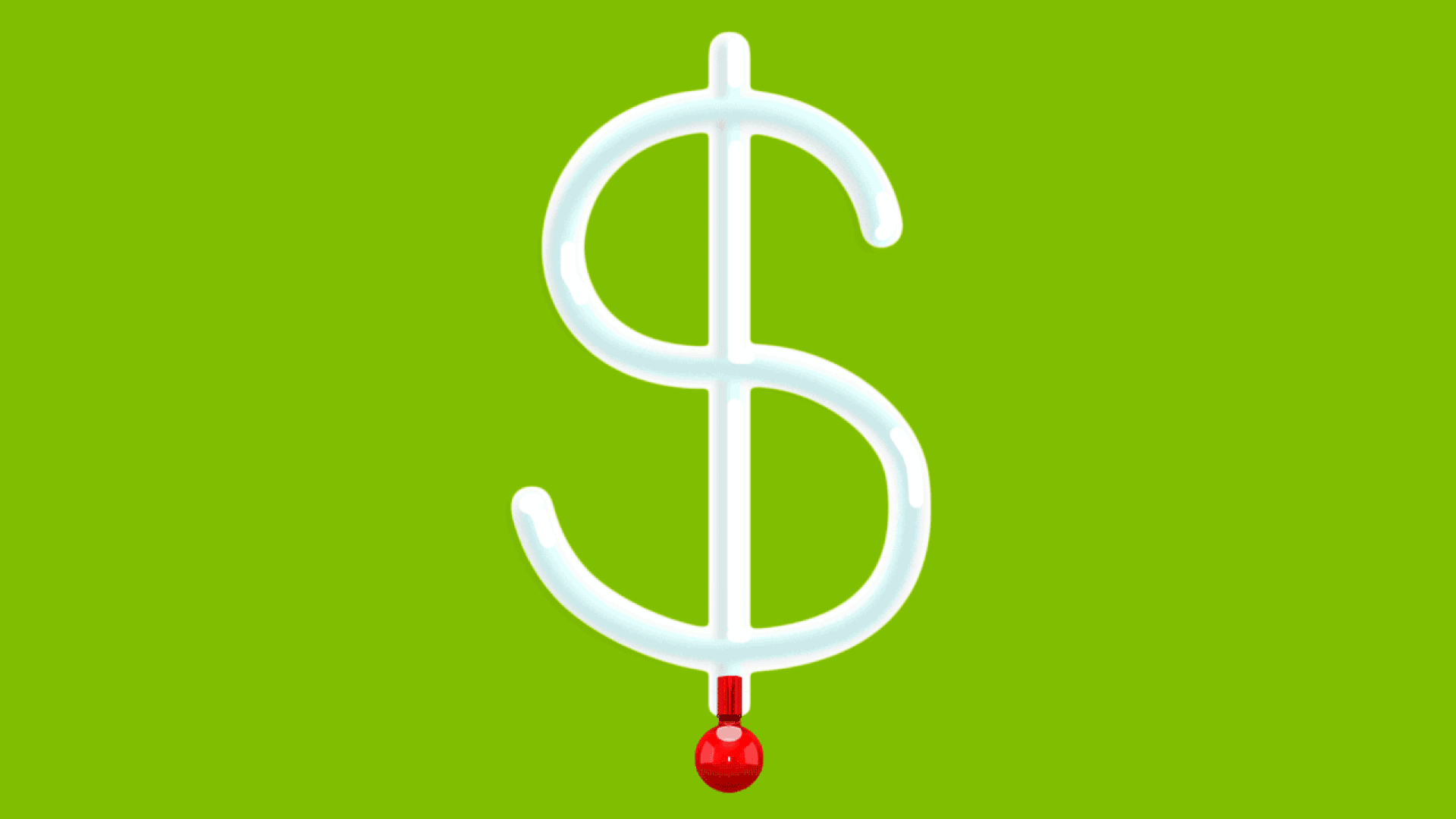 This summer's extreme weather is having ripple effects that could raise food prices in the U.S. and disrupt diets around the world, Andrew writes.
Why it matters: Climate scientists and food supply experts, like those at the Food and Agriculture Organization (FAO) in Rome, have long warned about the impact of human-caused global warming on prices, food shortages and hunger.
Driving the news: Sugar, pinto beans and flour prices are all trending up due to dry conditions in the West.
Coffee hit the highest prices seen in over six years due to ongoing frost and drought during the Brazilian winter, Reuters reports.
Drought in Canada and the northwestern U.S. pushed spring wheat crops to the highest point in over eight years, Bloomberg reports.
4. A new $5.4 billion climate fund
Private equity giant TPG this morning said it raised $5.4 billion for the inaugural round of its TPG Rise Climate fund, Ben writes.
Why it matters: Per the New York Times, it's the "largest climate-focused fund in the world." And there's more coming.
"TPG Rise Climate has set a hard cap of $7 billion in total capital commitments and expects to hold a final close in the fourth quarter of 2021," the company said.
Driving the news: The fund is backed by major investors including Allstate, AXA, The Hartford, but also corporate giants like Google parent Alphabet, Bank of America, Dow, GM, Nike and others.
How it works: The fund intends to take a broad approach to its financing, ranging from growth equity to "value-added infrastructure."
It will focus on a handful of wide sectors including clean energy, decarbonized transport, climate-friendly agriculture and cleaner industrial practices.
The big picture: It's the latest sign of new private-sector capital flowing into climate-friendly companies and projects.
5. Why the northwest heat wave was just a preview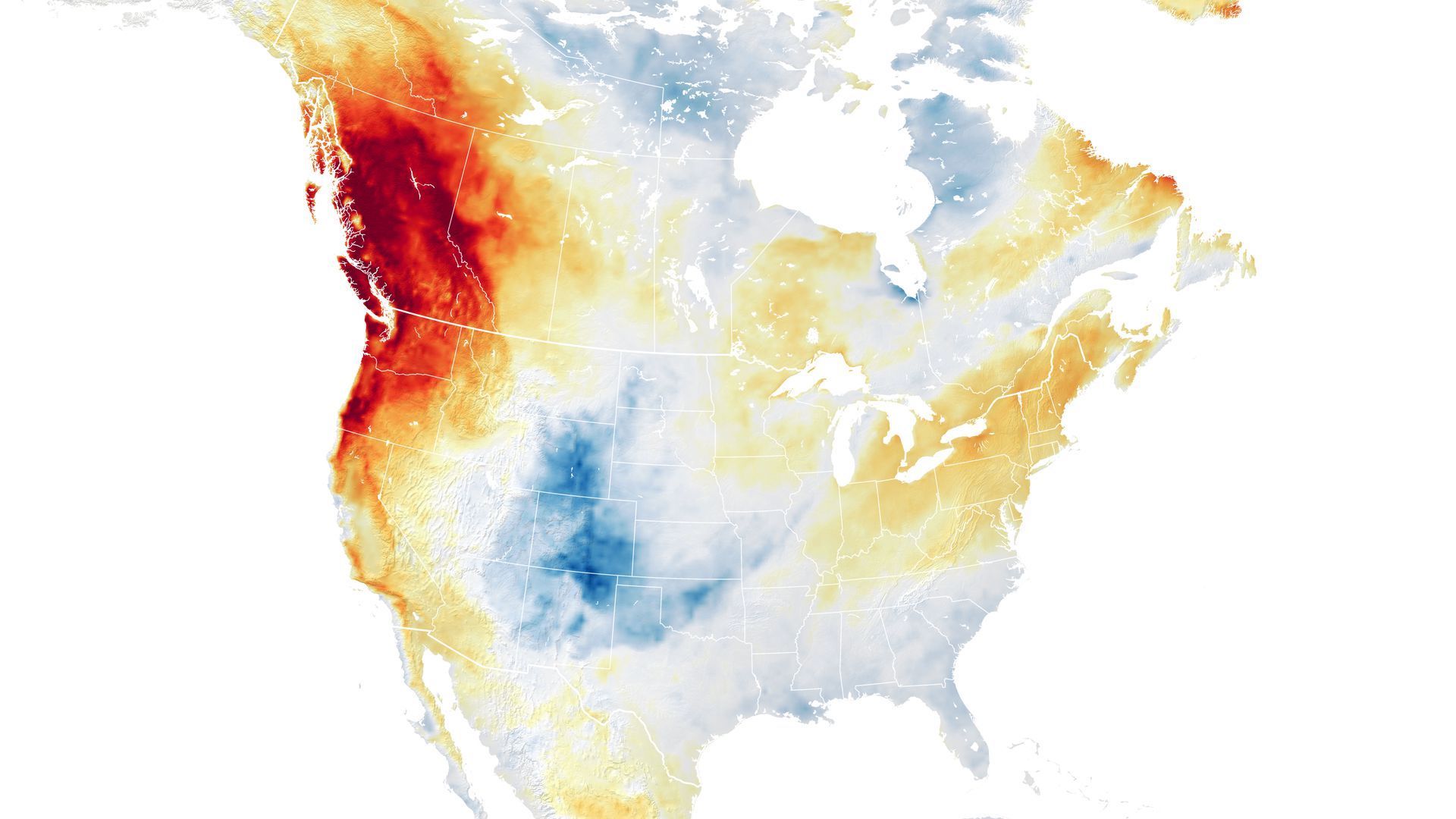 Andrew writes: The recent deadly heat wave in the Pacific Northwest, which saw all-time temperature records shattered by several degrees, is a prologue to what's coming across much of the U.S., Europe and Asia, a new study finds.
Why it matters: The study shows that the rate of climate change is an underappreciated driver of extreme heat and that today's quickening pace of warming virtually guarantees more extreme temperature records in the coming decades.
The study in Nature Climate Change also finds that looking to past extreme temperatures when making infrastructure decisions offers a poor guide to the future given how quickly human-caused greenhouse gas emissions are transforming the likelihood of unprecedented heat extremes.
Threat level: It shows that the rate of warming, rather than the absolute amount of warming compared to preindustrial levels, is an important determining factor in how likely it is that heat waves will greatly exceed temperatures previously observed in a particular location.