Axios Generate
October 05, 2022
🐪 Halfway there! Today's newsletter has a Smart Brevity count of 1,237 words, 5 minutes. 
🚨 EU countries agreed today on new sanctions, "including an expected price cap on Russian oil," AP reports.
😢 RIP to country great Loretta Lynn, who died Tuesday at 90 and has today's intro tune...
1 big thing: OPEC+ readies to make its move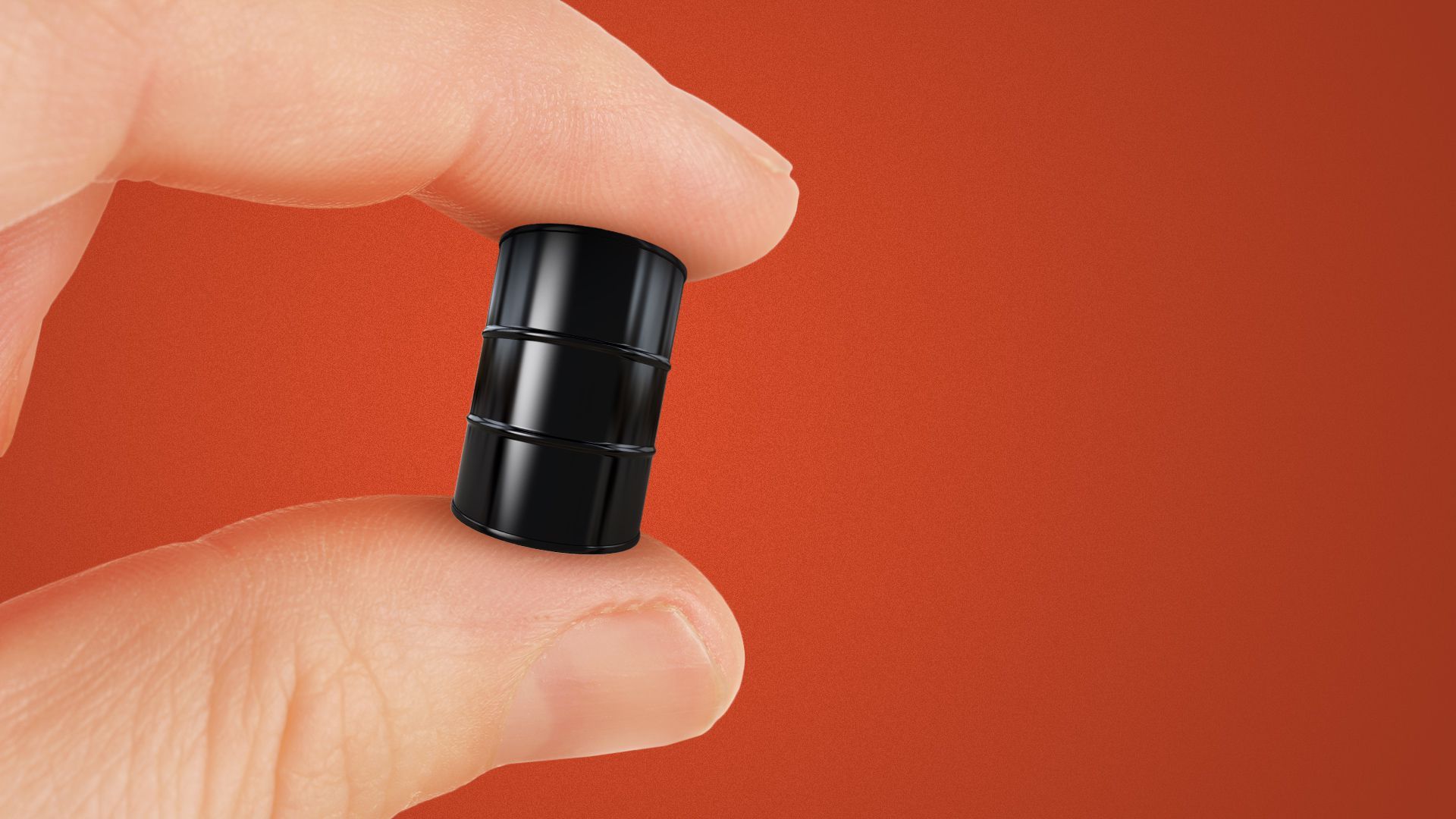 OPEC+ is jolting oil markets this week with expected plans to cut output — and the ripples could reach all the way to the U.S. midterm elections, Ben writes.
Driving the news: The coalition of OPEC, Russia and allied producers may announce cuts of 1-2 million barrels per day in Vienna later today, per news reports and analysts.
It's looking to prop up prices that have fallen greatly since early June when Brent crude was above $120 per barrel — and has already succeeded despite bearish economic signs.
Word of planned cuts in the tight global market has sent oil prices back upward this week, with Brent crude rising several dollars to roughly $92 this morning.
Why it matters: The crude revival — if it persists — will put fresh upward pressure on U.S. gasoline prices, which have already inched back up lately after months of big declines.
The ongoing Saudi-Russian cooperation despite Vladimir Putin's invasion of Ukraine is also the latest sign of Riyadh's strained relations with the White House.
Threat level: U.S. officials "are reportedly working around the clock to stave off a big cut, appealing to countries that it maintains strong defense and strategic ties," RBC Capital Markets said in a note. (CNN has more.)
What they're saying: Rice University's Jim Krane tells me the likely cuts reflect the persistence of Saudi-Russia market cooperation that began a half-decade ago in response to the rise of U.S. shale production.
"Putin has been able to insert himself in what was a pretty strong relationship between the U.S. and Saudi Arabia, and he's destabilizing that relationship right now," said Krane, a fellow with the school's Baker Institute for Public Policy.
The intrigue: The White House had been aggressively touting the pump price relief for weeks, but a reversal could revive political jeopardy in the upcoming election.
"Higher prices are bad news for Democrats," ClearView Energy Partners' Kevin Book tells Bloomberg.
What we're watching: How the market responds when OPEC+ ends the suspense today.
Oil analyst Ellen Wald's latest column notes more price increases are "likely to be tempered" by concerns that a global recession will hurt demand.
GasBuddy analyst Patrick De Haan tells Axios the U.S. gasoline price trajectory will differ regionally if OPEC+ proceeds with cuts, with prices in the Gulf Coast, Southeast, Northeast and East Coast set to rise.
But recent refinery problems and maintenance in the Great Lakes area and West Coast have already bolstered prices there.
"Once those issues are addressed, the decreases will likely overpower oil prices rising," De Haan said, but notes the OPEC+ cut means the amount they decline again will be smaller.
Of note: The expected output cuts would likely fall primarily to the Saudis and the United Arab Emirates because many other big OPEC+ producers are pumping under their formal quotas.
2. The U.S. has no silver bullet
The U.S. has limited options to respond to a potentially big OPEC+ cut, Ben writes.
The big picture: The White House is already deep into a historically large Strategic Petroleum Reserve release.
Production growth, meanwhile, has stalled for now despite attractive prices as companies deal with a mix of supply chain and labor challenges, investor pressure for discipline and more.
👀 Yes, but: "Tighter crude oil markets...could give the White House further impetus to consider limitations on refined products exports as a brake on rising pump prices," ClearView Energy Partners said in a note this morning.
3. Powerful storms make affordable housing scarcer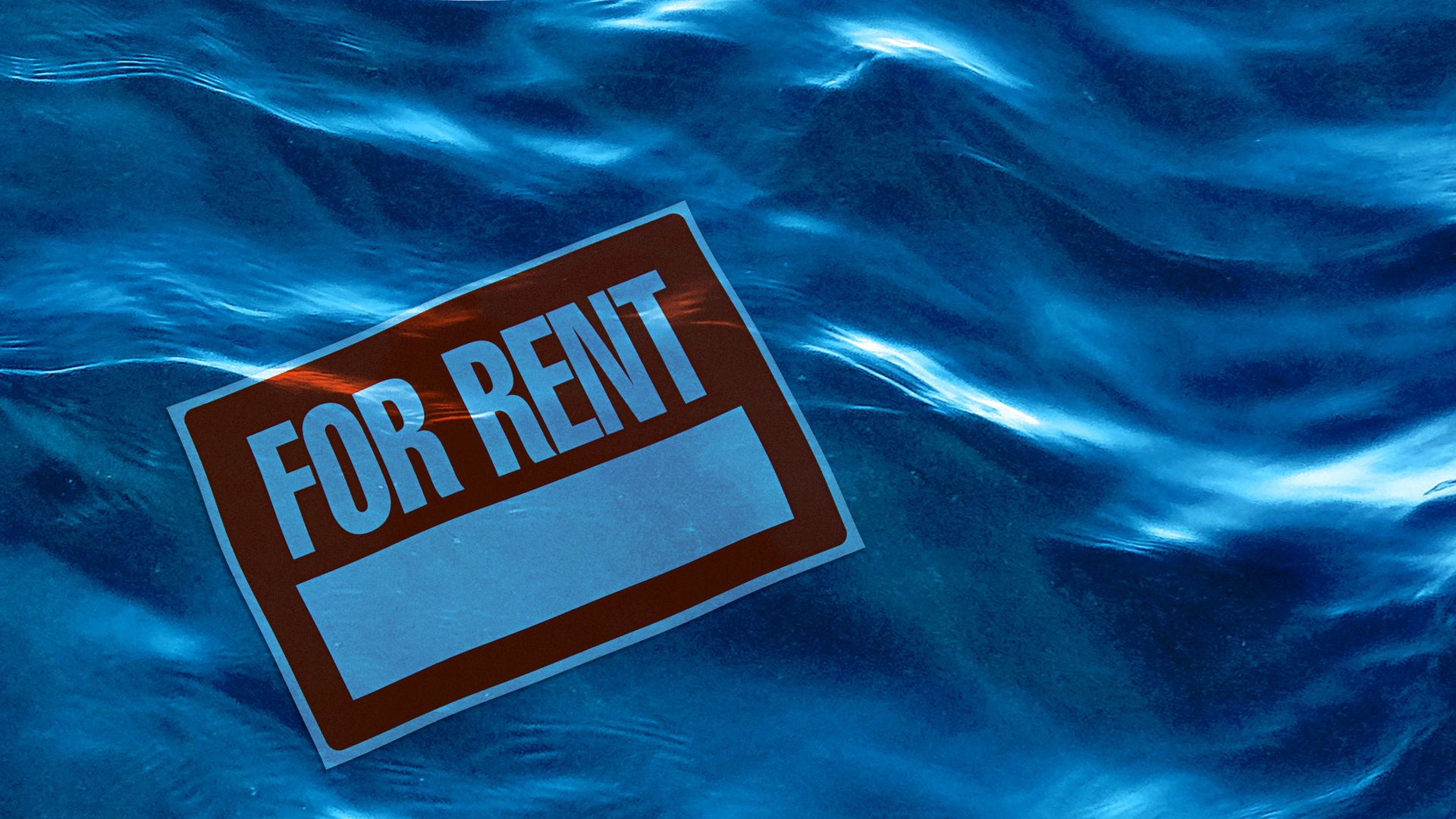 Affordable housing in the U.S. typically diminishes after a disaster, and experts expect parts of southwest Florida will see the same following Hurricane Ian, Axios' Ayurella Horn-Muller reports.
The big picture: It's a pattern that exacerbates inequities in relief and recovery efforts — and leaves thousands with nowhere to go.
"The quantity of affordable housing shrinks after every type of disaster," Michelle Meyer, director of Texas A&M's Hazard Reduction and Recovery Center, told Axios.
This applies to major events — like hurricanes Katrina, Florence and Ida — and smaller ones, like the 2013 fertilizer plant explosion in West, Texas.
Zoom in: A number of factors contribute to the reduction in affordable housing — defined as costing 30% or less of a household's income — after a disaster.
Affordable units are largely built in more vulnerable areas, like floodplains, and at a lower quality.
That means they're more likely to suffer damage from disasters, like more powerful and rapidly strengthening hurricanes occurring as the planet warms.
Rental units also make up a significant portion of affordable housing, which are the slowest to rebuild post-disaster.
Disasters disproportionately impact lower-income renters, who are more likely to be people of color.
What's next: Along Florida's southwest coast, affordable options were already scarce — and are now likely to diminish further in the wake of the storm.
4. A big battery deal and more tech finance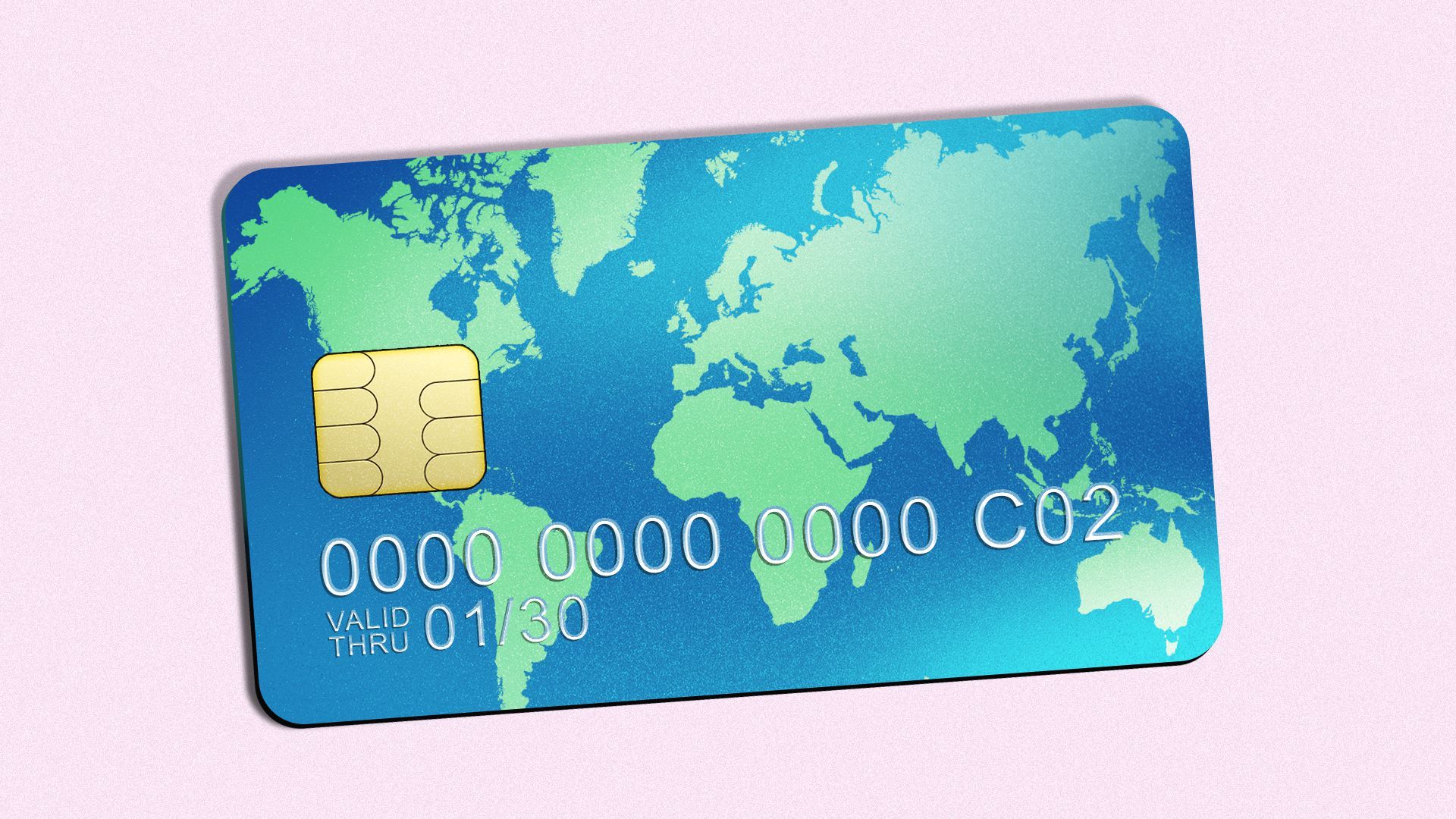 Form Energy, which says it has developed cost-effective battery chemistry for long-duration storage using abundantly available iron, raised $450 million in Series E funding led by TPG Rise, Ben writes.
Driving the news: Also participating in the big round are GIC, CPP Investments, ArcelorMittal, Breakthrough Energy Ventures and a bunch of others.
Why it matters: Batteries that can hold and discharge energy for many hours or days are key to enabling very high levels of intermittent renewable energy penetration on power grids.
What they're saying: Canary Media notes it's a "staggering sum for an unconventional grid-storage hardware startup."
What's next: The company says it plans to announce a location for its first full-scale commercial manufacturing plant later this year.
Elsewhere on our tech radar...
💰Activate Capital, an SF-based climate tech venture and growth equity firm, tells Axios' Dan Primack that it raised $500 million for its second fund.
☕ "Nestle SA, the world's largest coffee company, will invest more than 1 billion Swiss francs ($1 billion) by 2030 to encourage farmers supplying its Nescafe brand to employ more sustainable farming methods as climate change and extreme weather threaten crops." (Bloomberg)
5. New $$ for CO2 accounting startup Iconic Air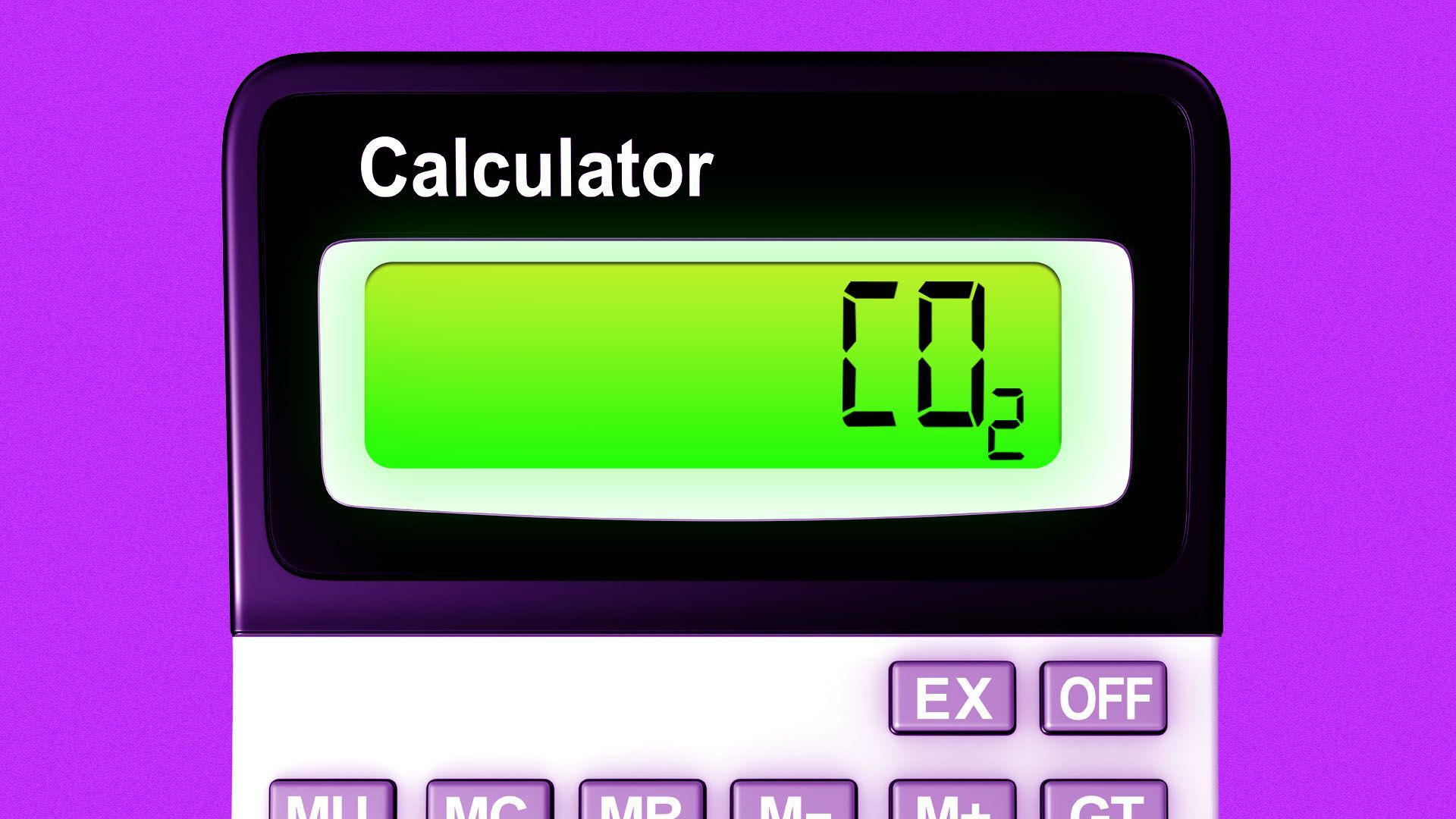 Carbon accounting startup Iconic Air has raised $5 million in seed funding and its CEO said the new climate law and pending federal emissions disclosure rules provide more "tailwinds" in the already expanding market, Ben writes.
Driving the news: XYZ Venture Capital led the West Virginia firm's round, with participation from Garuda Ventures, the GTM fund, and investors from Country Roads Angel Network.
The company, which is focused on energy sector clients, is also today announcing the expanded availability of features on its Emissions Intelligence platform for current and future customers.
The big picture: Energy companies are under growing pressure to work with investors, boards of directors and regulators to produce new and more granular emissions disclosures — and show cuts.
"Carbon is now a part of capitalism," co-founder and CEO Kyle Gillis said in an interview.
What they're saying: Gillis said they closed the round before the climate law and the SEC's draft disclosure rules.
But those policies — notably, fees on oil-and-gas industry methane emissions in the new statute — are driving interest, he said.
When the Capitol Hill deal landed, "the first thing a lot of [clients] did was jump into our platform and give us a call around using it to help them understand the exact fees they would be paying and how they can start reducing [emissions]," he said.
What's next: The company has around 10 employees and Gillis sees that doubling by early-mid 2023. Iconic Air is on its way to having over 10 customers so far, he said.
📬 Did a friend send you this newsletter? Welcome, please sign up.
🙏Thanks to Mickey Meece and David Nather for edits to today's newsletter. We'll see you back here tomorrow!