January 24, 2019
1 big thing: Oil markets shrug off Venezuela's chaos — for now
Oil prices are basically flat Thursday after falling yesterday despite uncertainty in Venezuela and the White House endorsement of regime change vs. Nicolás Maduro. But, that could change if new U.S. oil sanctions arrive soon.
Why it matters: For now, the limited market response to Venezuela shows how concerns about a weakening global economy are keeping upward price pressures from the geopolitical turmoil in check.
Where it stands: This morning, WTI crude was trading around $52.22 and Brent was at $60.57.
What they're saying: "Right now, the market is kind of keyed in to growth risks stemming from U.S.-China trade talks, and a slow start out of the gate for the U.S., given the government shutdown," Macro Risk Advisors' Chris Kettenmann told the Wall Street Journal yesterday.
But, but, but: Prices inched up earlier this morning, and one analyst tells Reuters that the prospect of U.S sanctions against Venezuelan crude exports could jolt the markets soon.
"For now, it's not being fully priced in, but I think this does provide a new upside risk for the market," Petromatrix's Olivier Jakob said.
The intrigue: Venezuela's collapsing production in recent years has already lessened its prominence in global markets.
But it's still a very important player for U.S. refiners who use substantial volumes of Venezuelan heavy crude.
"Refiners in Texas and Louisiana would be hard hit by sanctions on Venezuelan crude under consideration at the White House, a move that would leave U.S. oil companies struggling to find alternative supplies," per Bloomberg.
Go deeper:
2. Monetizing global warming
The storylines dominating climate change news are usually doom and gloom, but corporate America sees some new ways to integrate a warmer world into its business models, according to an item in this morning's Axios AM.
Driving the news: That conclusion was gleaned from disclosures from more than 7,000 companies worldwide (1,800 in the U.S.) that were collected by CDP, a London-based nonprofit that asks companies to report their environmental impact. Many report expected increases in product demand.
Bloomberg's Christopher Flavelle reports, "[M]ore people will get sick. 'As the climate changes, there will be expanded markets for products for tropical and weather related diseases including waterborne illness,' wrote Merck & Co."
Axios' Sam Baker rummaged through pharma reports and found that climate change could be big business. He points to an AbbVie report stating,"Climate change may create a greater need for existing or even new products … higher temperatures and drought conditions are becoming extreme … Our immunology product line could see an increase in sales as a result."
My thought bubble: For the most part, these financial benefits are anomalies. Most impacts will be dire and companies like Coca-Cola, which worries about water shortages, have long realized the risks to their operations.
And a number of companies — including tech giants Apple, Google and Facebook — for years have been increasing clean energy procurement and making emissions-cutting plans and goals.
Go deeper: Read the full story and sign up for Mike Allen's AM newsletter here.
3. BP's move into China's EV charging market
BP is investing in PowerShare, a 4-year-old Chinese startup providing a digital platform that "connects [electric vehicle] drivers, charge point operators and power suppliers," BP said today.
Why it matters: The funding amount in the Series A round was not disclosed, but it signals the interest in getting a stake in the world's largest market for EVs and its infrastructure.
Of note: It's the first direct investment in China by BP Ventures, the company's VC arm.
Details: BP's announcement says PowerShare's tech is a way to help manage the growing role of EV's in electricity infrastructure.
"PowerShare's cloud-based system also allows power suppliers to optimise their operations by continuously monitoring and balancing the power demand from vehicles with the supply capacity of the grid," it states.
Reuters reports, "With China targeting sales of more than 7 million EVs by 2025, the need to manage demand and distribution of power on the grid, particularly at times of peak demand, will be crucial."
The big picture: The investment is the latest sign of European-based multinational oil-and-gas giants getting increasingly involved in the EV charging space. Some other examples are...
BP's purchase last year of the U.K. charging network Chargemaster and investment in the fast-charging startup StoreDot.
Shell's 2017 purchase of the charging company NewMotion.
Total's 2018 acquisition of the charging firm G2mobility.
But, but, but: Investments in low-carbon and emerging energy tech and companies — including renewables and EV infrastructure — remains a very small part of oil majors' portfolios.
4. Exclusive: House group revives CO2 tax bill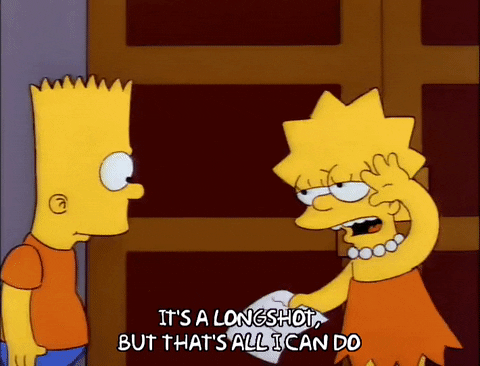 A bipartisan handful of House members are introducing carbon tax legislation today after first floating it late last year, Axios' Amy Harder has learned.
Why it matters: While it's very unlikely to become law in at least the next few years, it's nonetheless a marker for efforts to move national carbon pricing beyond the think tank and advocacy world and back into Congress.
What's new: Florida Democrat Ted Deutch unveiled the bill with a few other Democrats and one Republican. The bill would impose an initial $15-per-ton carbon "fee" on fossil fuel producers, processors and importers that rises $10 annually.
All the revenues are returned to the public.
The plan would remove some but not all greenhouse gas regulations.
Rep. Francis Rooney (R.-Fla.), is the only Republican co-sponsor as of now. GOP Rep. Brian Fitzpatrick of Pennsylvania had signed onto last year's bill, but he isn't (yet anyway) a co-sponsor of this bill. A request for comment to his office wasn't immediately returned.
The big picture: After a near decade's absence in Washington, debate over big climate and energy policies are emerging in Washington as Democrats take control of the House and the 2020 presidential campaign heats up.
Bipartisan efforts are emerging on a carbon tax, while progressive Democrats are rallying around the vague-but-popular Green New Deal (GND), that calls for 100% renewable electricity within a decade and several other big policies aimed at transforming the economy while cutting emissions.
It could include a price on carbon, but that isn't its central component.
Go deeper:
5. About that 12-year deadline to curb warming
Prominent climate scientists are pushing back against the view, promoted by media coverage of recent science reports as well as climate advocates, that we have only 12 years to act on global warming or face an existential threat to humanity, Axios' Andrew Freedman reports.
Why it matters: This do-or-die framing has found a powerful advocate in Democratic freshman Rep. Alexandria Ocasio-Cortez, who said on Monday that millennials understand that we only have 12 years or "the world is going to end."
The big picture: During the past year, several scientific reports have been released that underscore the urgency of slashing emissions of greenhouse gases to avoid facing severe consequences from global warming.
A particularly influential report was published by the UN Intergovernmental Panel on Climate Change (IPCC) in October 2018.
It found that global warming could still be held to 1.5°C, or 2.7°F, of warming relative to preindustrial levels, especially if net human-caused carbon dioxide emissions decline by 45% by 2030 compared to 2010 levels, and reach "net zero" by roughly mid-century.
The catch: While there were only 12 years left till 2030 when the IPCC report came out, the reality is that we have a diverse array of choices before us in terms of how soon to make emissions cuts and how significant and costly they are, top climate scientists told Axios.
Their comments were about the framing of a rigid 12-year timetable in general, not specifically in reaction to Ocasio-Cortez's remarks.
What we're hearing: "12 years isn't a deadline, and climate change isn't a cliff we fall off — it's a slope we slide down," said Kate Marvel, a climate scientist at NASA. "We don't have 12 years to prevent climate change — we have no time.  It's already here. And even under a business-as-usual scenario, the world isn't going to end in exactly twelve years." 
6. One cool electric thing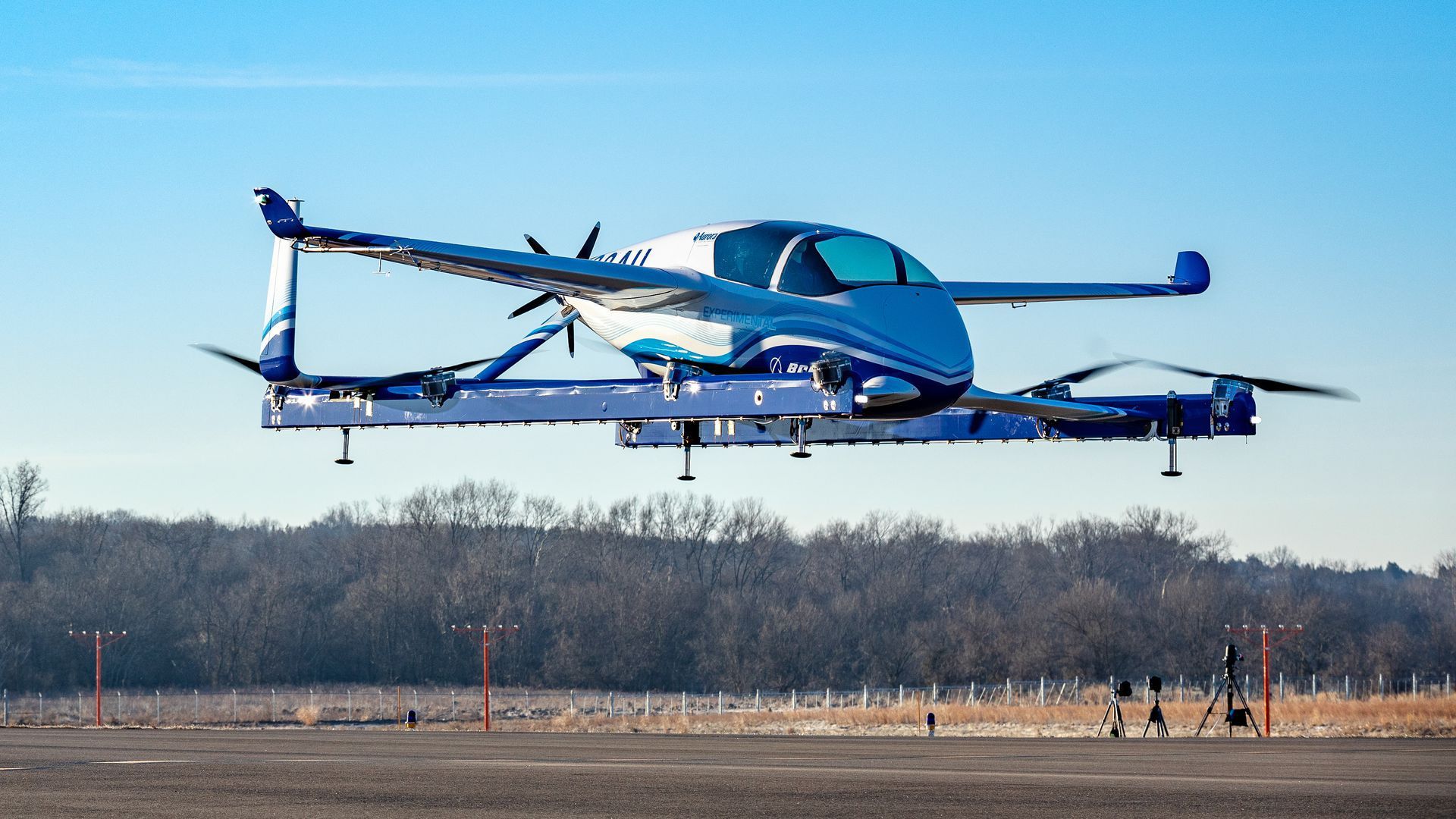 Axios' Kaveh Waddell writes ... Imagine a helicopter and a small propeller plane had a baby: That's what Boeing's new autonomous "passenger air vehicle" looks like. (Apparently they can't settle on a name either.)
Details: The plane-copter-thing is electric and can fly on its own for 50 miles — including vertical takeoff and landing, Boeing says. It flew for the first time this week.
Several companies, including Uber, are working on autonomous flying for short in-city hops.
Air travel has its own challenges, but in one way, it's easier than autonomous driving — there are far fewer obstacles.
What's next: Boeing's urban mobility division is also working on a version to carry 500 pounds of cargo, which it says it will test outdoors this year.
Go deeper: Self-flying aircraft an overlooked opportunity in autonomous transport
7. Quote of the day
"It is a life or death threat that we have to face right now. And it's been a life or death threat for a long time across this country."
Who said it: Democratic Sen. Kirsten Gillibrand, who recently joined the field of 2020 White House hopefuls, talking about climate change on the "Pod Save America" podcast.
Why it matters: The remark was part of a much longer chat that showed how one of the major contenders will frame the topic. They're Gillibrand's most extended remarks on climate I've seen since she jumped into the race.
What we're hearing: Gillibrand followed the "life or death threat" by noting the toll of 2012's Superstorm Sandy and other powerful storms.
On policy, Gillibrand reiterated her broadly worded support for the GND, while noting the lack of details.
She also called for putting a price on carbon and said "it doesn't have to be regressive."
"You should put a price on carbon because what you're doing is you're incentivizing good behavior," she said.
"You're saying, 'If you want to be a polluter — fair enough, but you're going to pay a lot more because you're harming the rest of us and we're going to have to pay all those hospital bills.'"
Go deeper:
The podcast transcript is here.