Axios Generate
January 05, 2022
🐪 It's Wednesday! Today's Smart Brevity count is 1,280 words, 5 minutes.
🎶 Exactly 25 years ago R&B great Toni Braxton ruled the Billboard Hot 100 with today's intro tune...
1 big thing: Why electric pickups are so hot
Ford's stock jumped 12% Tuesday after it revealed plans to boost production of the electric F-150 pickup, and today rival General Motors will unveil the electric version of the Chevy Silverado pickup, Ben writes.
Why it matters: Pickups' early prominence in the wider EV plans of U.S. auto giants (GM also has an electric Hummer and plans an electric Sierra) signals how the industry sees an opening in the truck market.
Check out the chart above. Pickups are wildly popular in the U.S., now claiming nearly a fifth of total light-duty sales, and are a key money-maker for the industry.
Startups and other established automakers are also getting into the electric pickup market.
Rivian began production of its R1T last year and Tesla's delayed Cybertruck arrives at some point, while Toyota and other legacy automakers also plan models.
What we're watching: The specifics arriving later today when GM unveils the Silverado in a virtual rollout at the CES tech show.
The company has said the vehicle will have around 400 miles of range and begin production next year, but other details remain under wraps.
What they're saying: "Investors are expecting strong consumer reception to the Silverado launch based on client conversations," Tudor, Pickering, Holt & Co. analyst Matt Portillo said in a note.
"We think an exciting launch of the Silverado, especially if it catches significant media attention, could help the stock; similar to some of the tailwinds we saw for Ford last year as the order book grew for the Lightning and the Mach-E demand figures expanded to 200k units per year," he writes.
2. Energy-focused cyber firm Xage raises $30 million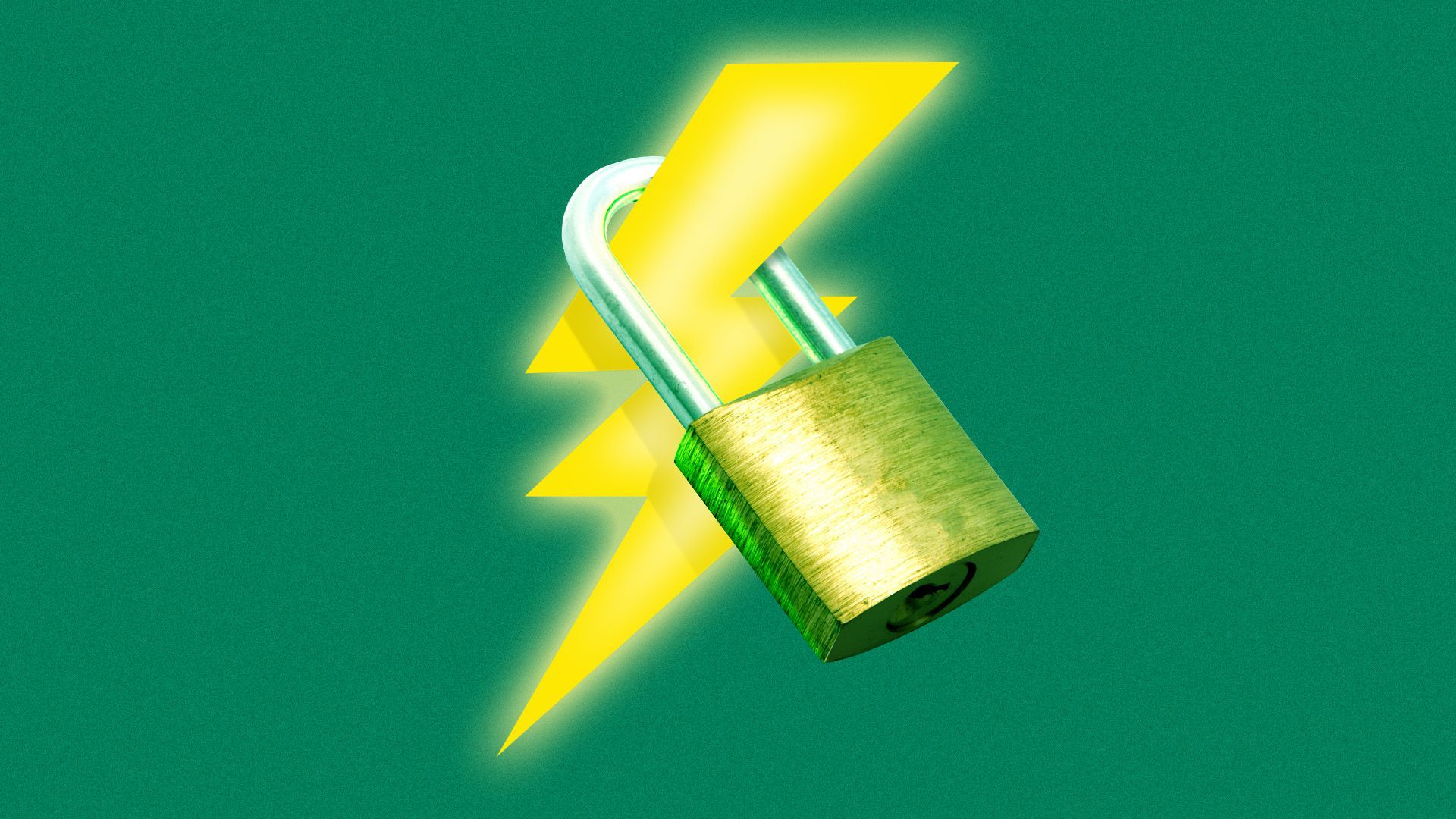 Xage, a company that aims to secure operational components of the electrical grid, announced today it has raised $30 million in a Series B round of financing, Andrew writes.
Why it matters: There is increased interest in improving the security of the grid's operational assets following a year that featured escalating cyberattacks, including the shutdown of a major oil pipeline.
The big picture: New federal regulations put in place are also encouraging companies to take a closer look at hardening more than just software.
Xage's products employ a zero-trust architecture, which prevents a user from roaming freely throughout a network by constantly rechecking their credentials.
This differs from more traditional ways of securing power plants and pipelines, which rests on perimeter security, such as firewalls, to keep bad actors out, Xage CEO Duncan Greatwood told Axios in an interview.
"The way that they've tended to work is there's a big lock on the door. So you kind of have to know the combination of that lock to get inside," he said.
Yes, but: This approach has huge drawbacks. "If you get through that big door, you know that every door after that is unlocked," Greatwood said. "You can access anything you want from there."
Details: Xage currently has 45 employees and counts the U.S. Space Force, Air Force, Saudi Aramco and ComEd among its customers.
The company sees renewables, including securing grid balancing data and energy storage units, as a growth area.
The Series B is led by Piva, a San Francisco-based VC firm investing in solving industrial challenges. Momenta, Valor Equity Partners, Our Crowd, Saudi Aramco Energy Ventures and others also participated.
3. Catch up fast: protests and wildfires
Oil-and-gas: Demonstrations are again underway in Kazakhstan, "driven by outrage over surging gas prices, in the biggest wave of protests to sweep the oil-rich country for decades." (New York Times)
Disasters: "California investigators have concluded that PG&E Corp. power lines ignited a wildfire in the Sierra Nevada foothills last summer." It grew amid drought conditions to become the second-largest blaze in state history. (Wall Street Journal)
4. Crude is still shrugging off Omicron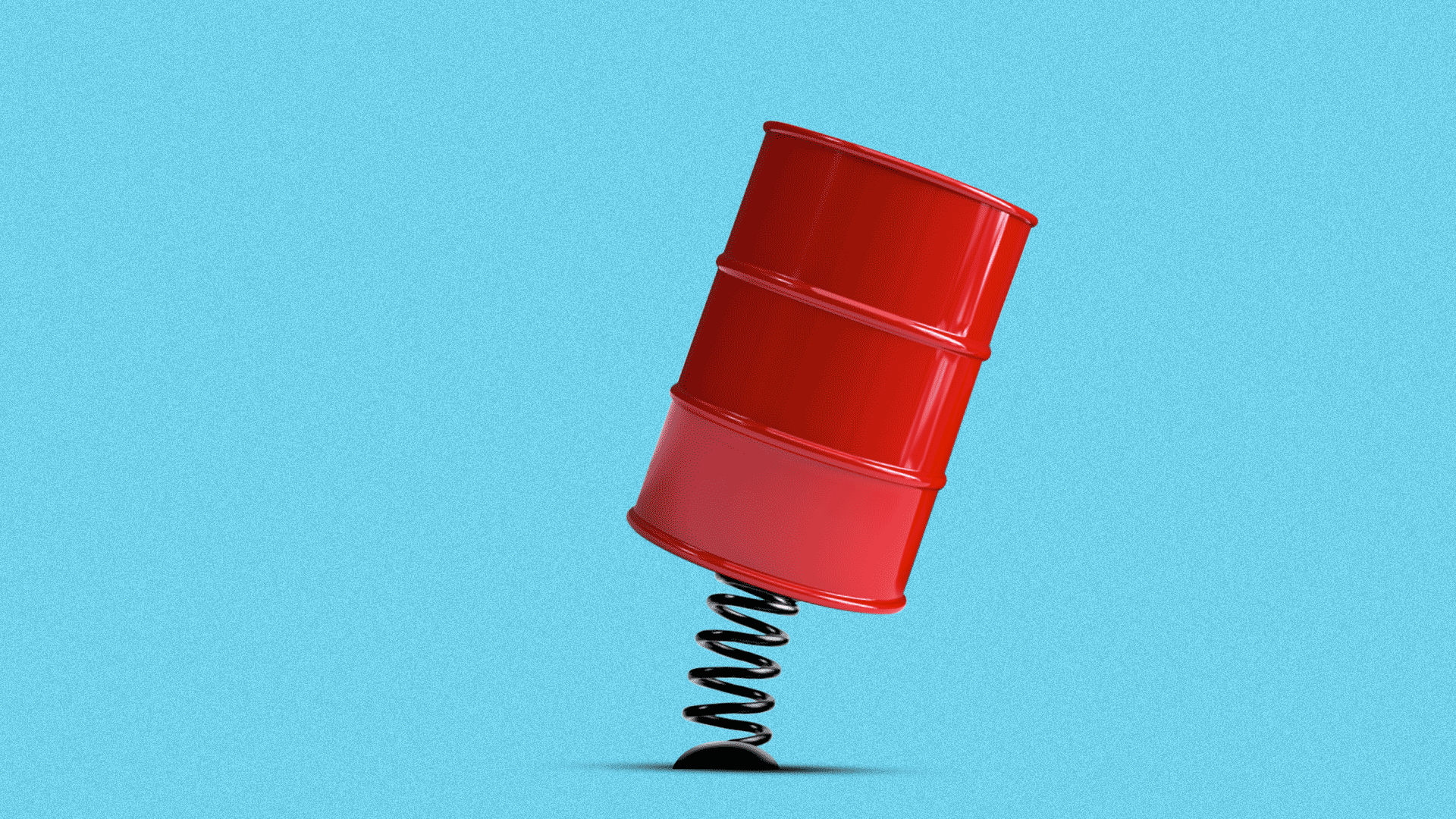 The OPEC+ decision yesterday to press ahead with another production boost next month signals confidence that spreading COVID-19 cases won't become a huge drag on demand, Ben writes.
Catch up fast: The coalition of OPEC, Russia and allied producers, as expected, stuck with plans to continue the monthly increases of 400,000 barrels per day.
The big picture: "The additional supply is a signal...that there is continued cohesion within the producer group that oil demand will continue to grow despite the recent Omicron variant causing some restrictions," Third Bridge analyst Peter McNally said in a note.
Zoom in: Barclays' Amarpreet Singh said the demand effects from Omicron are below even the "mild" scenario, one of three they modeled.
"The mild scenario assumed that the high level of protection against severe outcomes would be largely preserved, which has been the case so far," Singh writes.
The note predicts a full-year demand hit of around 100,000-200,000 barrels per day, concentrated mostly in Q1.
In addition, prices are boosted by other forces tightening the market, with unplanned outages in Libya and disruptions and operational problems in Nigeria, he writes.
Go deeper: Brent Oil Near $80 as OPEC+ Adds More Crude to Tightening Market (Bloomberg)
5. Biden's climate bill: notes from limbo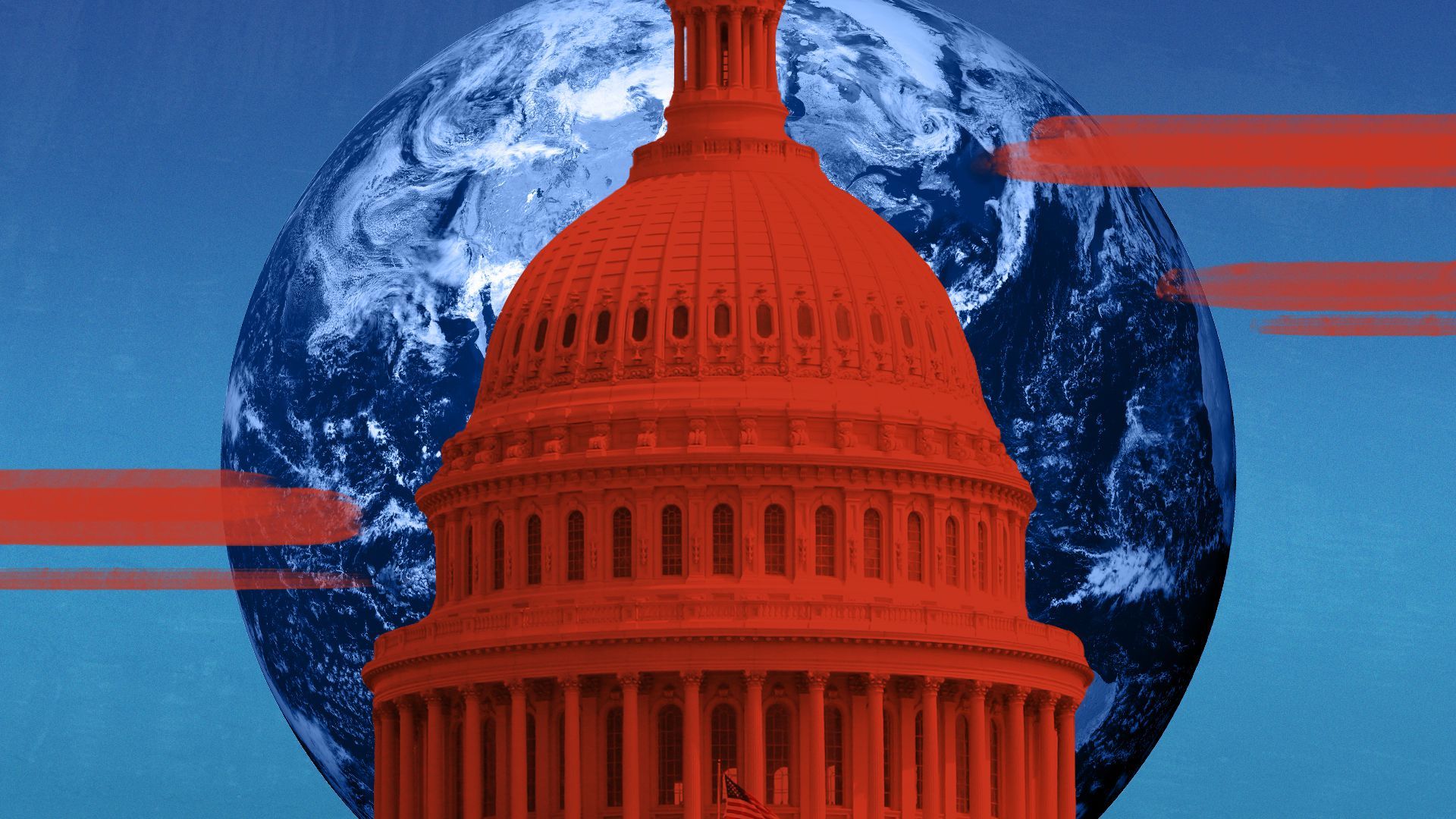 2022 is beginning a lot like 2021 ended — with careful parsing of whether Sen. Joe Manchin (D-W.Va.) is leaving even the faintest breadcrumb trail to the passage of major climate and social spending legislation, Ben writes.
Driving the news: Manchin said yesterday he's not involved in talks on the stalled legislation.
"I'm really not going to talk about Build Back Better because I think I've been very clear on that. There is no negotiation going on at this time," he told reporters on Capitol Hill, per several reports.
Why it matters: While Majority Leader Chuck Schumer said yesterday that he and Manchin actually spoke over the holiday break, Manchin's statement underscores how badly the package remains stuck.
Yes, but: Democrats — Manchin included — suggested there's a path to agreement on climate provisions. "The climate thing is one that we probably can come to an agreement much easier than anything else," Manchin said.
Separately, Sen. Martin Heinrich (D-N.M.) said on a press call organized by environmentalists that greater "friction points" lie elsewhere.
"I think there's more consensus, including with some of our more challenging colleagues around these provisions, than around a number of the other provisions," he said.
However, Heinrich and other Democrats on the climate call, including Sens. Brian Schatz and Tina Smith, declined to discuss specific strategies or endorse trying to move a separate climate bill.
Quick take: Hiving off climate provisions from the broader Build Back Better package would present its own set of hurdles — even if agreement on those measures is possible.
There's immense pent-up interest among Democrats and allies to move major social safety net measures.
That's especially true because 2022 could be the last time Democrats control Congress and the White House for many years.
6. Ride-hailing startups look to EVs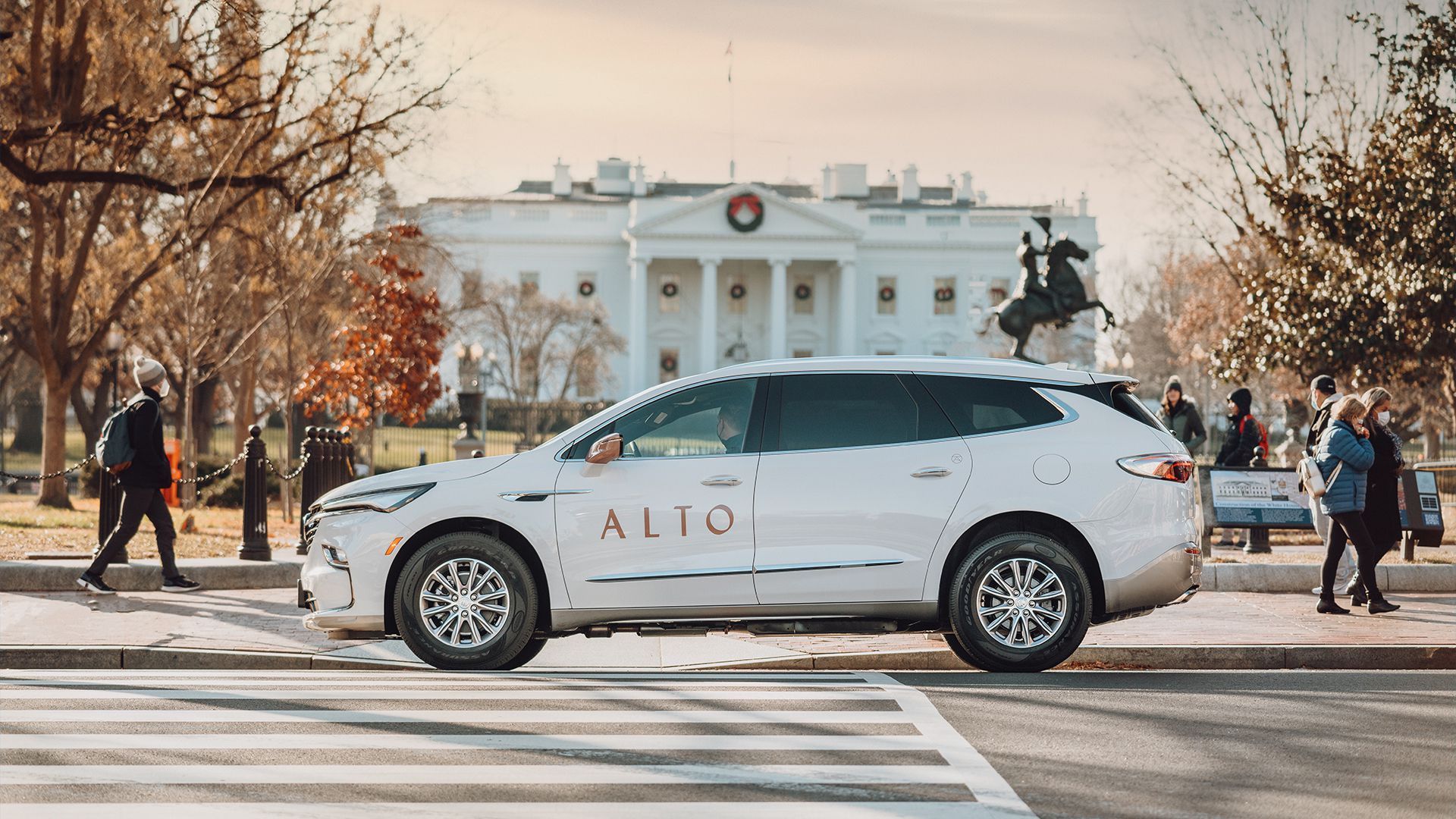 Upstart ride-hailing companies are making electric vehicles a key part of their strategies, Axios' Joann Muller reports in a wider look at emerging players in the sector.
Why it matters: Startups like Alto, Revel and Kaptyn are positioning themselves as Rideshare 2.0.
Their vertically integrated business models mean they can roll out electric fleets faster than current market leaders Uber and Lyft.
The incumbents' pledges to go electric depend on persuading gig drivers to upgrade their personal cars to EVs.
The newcomers also rely on a whiff of cachet: Alto, for example, which plans an all-electric fleet by the end of 2023, uses a subscription model and touts "5-Star Vehicles + 5-Star Experiences."
Driving the news: Alto is starting service in Washington, D.C., this week and Silicon Valley by the end of the month, with ambitious growth plans for the rest of 2022 after raising $45 million more in capital last summer.
Alto currently offers rides in Los Angeles, Houston, Miami and its hometown of Dallas. The company is negotiating to buy 3,000 EVs by the end of 2023.