Axios Generate
February 15, 2022
👋 Hi, readers! Today's Smart Brevity count is 1,203 words, 4.5 minutes.
⛽️ Situational awareness: "The White House and top Democratic lawmakers are beginning to weigh a new push for a federal gas tax holiday." (Washington Post)
🎶 At this moment in 1981 the Gap Band were No. 1 on Billboard's R&B charts with today's virtuoso groove of an intro tune ...
1 big thing: All eyes on Russia — and its fossil supplies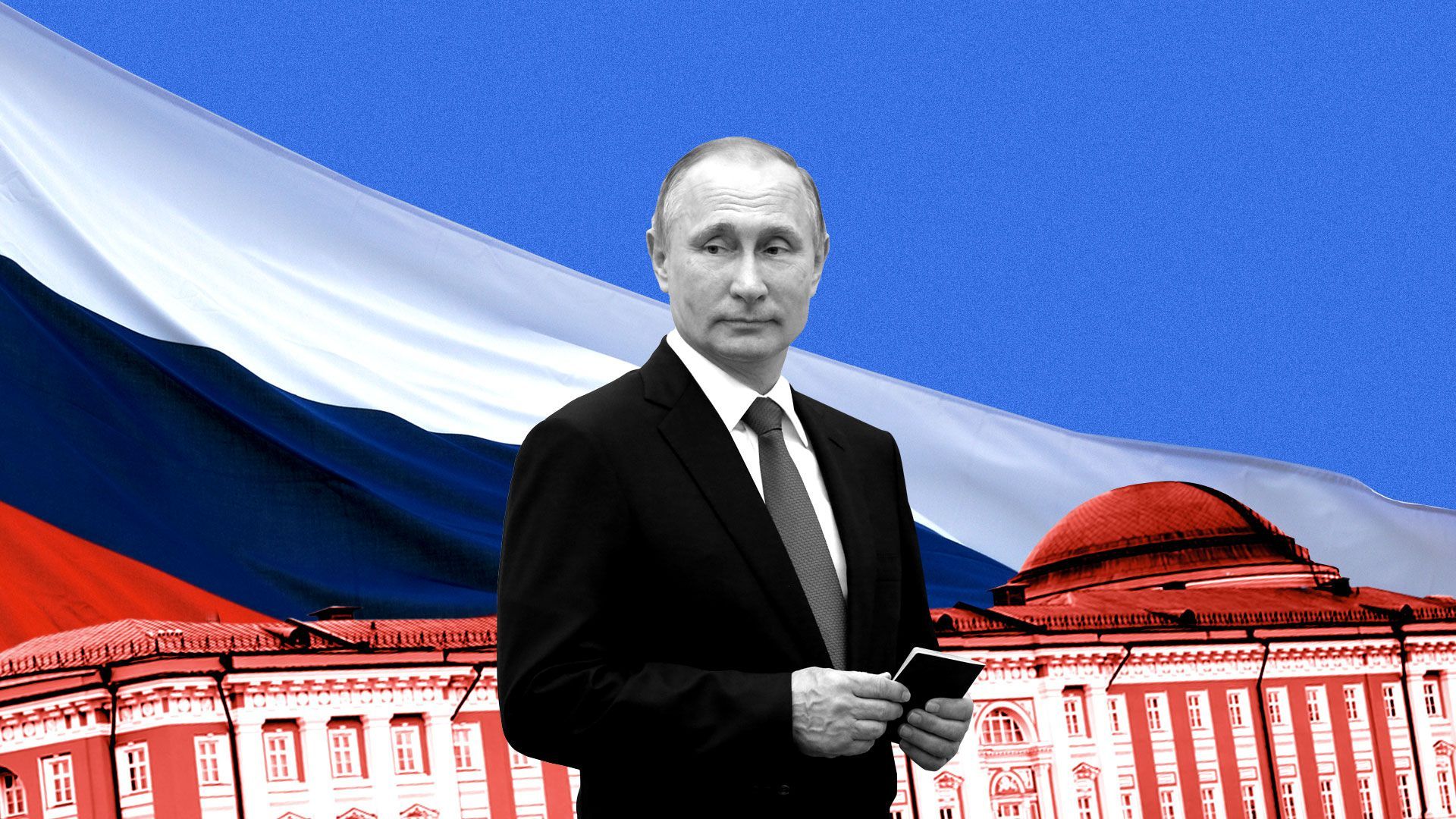 The fraught, uncertain state of Russia's intentions around Ukraine are causing energy prices to bounce around as analysts contemplate the odds of conflict that could disrupt global commodity markets, Ben writes.
Driving the news: Oil prices are falling this morning after reports overnight that some Russian troops near Ukraine's border are returning to their bases.
All eyes today are on German Chancellor Olaf Scholz's meeting with Russian President Vladimir Putin, which could produce hints of what's next even though a breakthrough is not expected.
Why it matters: Russia is the world's second-largest natural gas producer and third-largest crude oil producer, and the largest supplier of both commodities to Europe.
A physical conflict in Europe and the sanctions response, or both, could disrupt commodity flows at a time when global oil-and-gas markets are already tight as demand recovers from COVID.
What we're watching: A note from the research firm ClearView Energy Partners sees "upside risk to energy prices writ large, particularly amid tighter-than-previously-believed oil balances."
If oil prices hit $120 a barrel — as analysts think could happen if Russia invades — that could make the recent inflationary surge more long-lasting than economists now think, Axios' Matt Phillips reports.
He points out that Russia is also a key supplier of other key commodities like nickel and copper.
Threat level: The economic and diplomatic response to a conflict via sanctions could prove more consequential for markets than the potential physical impact.
"The markets still think a disruption to Russia's 4.5 million bpd crude exports, or the 1.5 million bpd that flows through the Black Sea port of Novorossiysk, is highly unlikely," Rystad Energy's Nishant Bhushan said in a note Monday.
What they're saying: One part of the ClearView analysis says Russia is unlikely to respond to sanctions with an "outright declaration of energy war."
However, they do anticipate "plausibly deniable interruptions in flows," under the guise of "emergency maintenance" on a key oil route to Europe, claims of damage to trans-Ukraine gas infrastructure and other gas impacts.
"Even a small change to narrow today's balances could deliver significant political pressure on inflation-weary Western capitals," they warn.
The intrigue: A conflict that further raises oil prices, which recently touched fresh seven-year highs before slightly retreating, could also boost the U.S. production revival even more.
The federal Energy Information Administration currently sees U.S. output, which fell sharply in 2020 thanks to the pandemic, averaging 12 million barrels per day this year and 12.6 million bpd in 2023.
Finally, a reminder of an important gas dynamic: European tensions with Russia have already helped to increase liquefied natural gas flows from the U.S. to Europe.
The crisis has underscored the geopolitical benefits of LNG exports, which is why, contra the wishes of some environmental groups, the Biden administration is unlikely to impede further growth.
2. Southwest megadrought worsens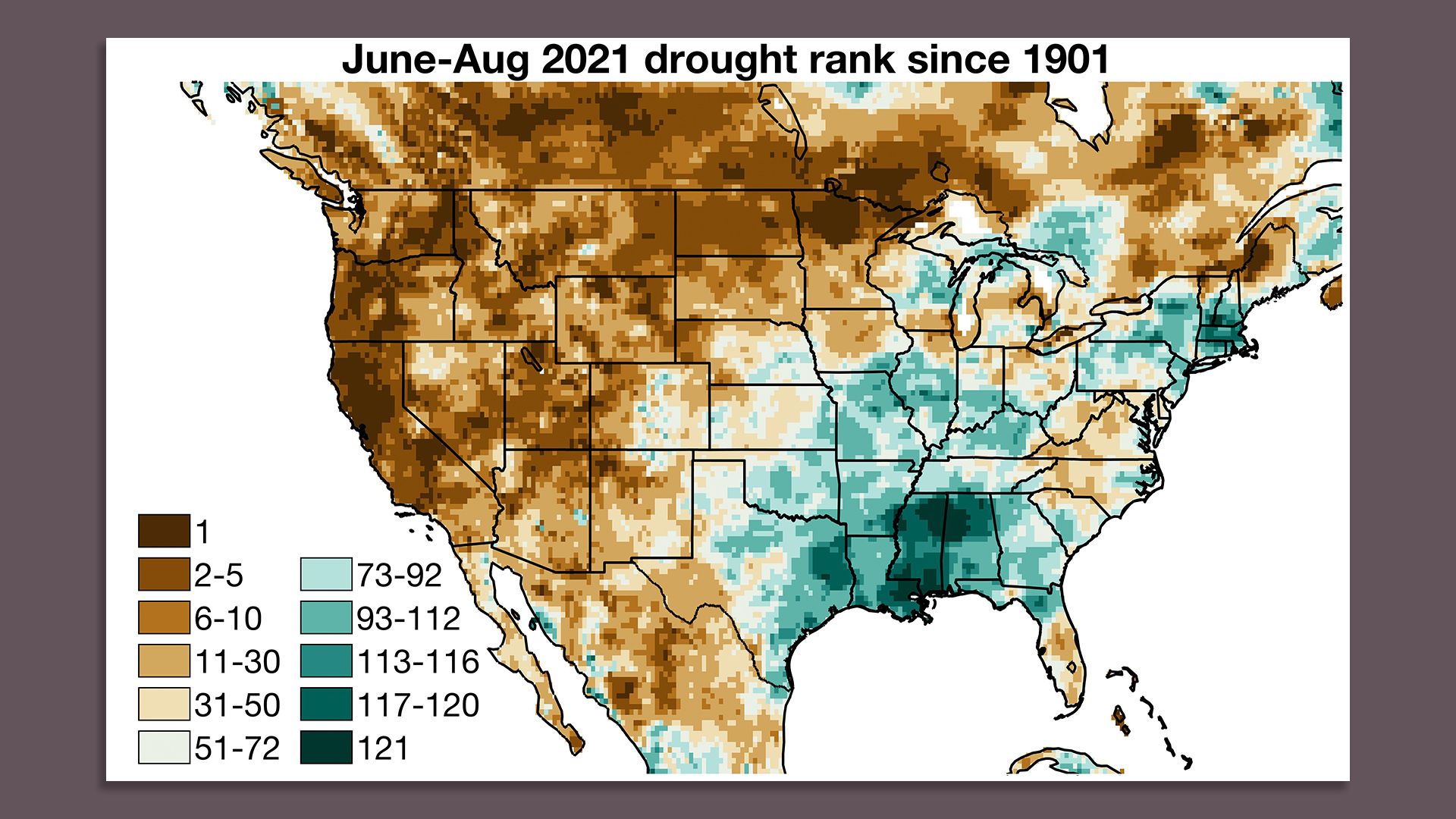 California has turned dry and hot at a time of year when it should be cool and wet. This is taking an increasingly clear toll on the state's snowpack, which is the main source of water through the dry season, Andrew writes.
The big picture: New snow cover data shows that the statewide average snowpack declined from 160% of average in December, following a series of atmospheric river storm systems, to 73% as of Feb. 14.
The abrupt cutoff of storm systems hitting the Golden State throughout January and into February, along with periods with unusually mild temperatures, fits into a larger and much more significant pattern.
The Southwest is still contending with a severe drought that began around the year 2000 and continues today.
Driving the news: A new study shows that this megadrought — so-named for its expansive geographic and temporal scope — now eclipses any other such event in the historical record dating back to at least the year A.D. 800.
And the analysis states the ongoing event is unlikely to end until 2030, if not later.
Between the lines: The study clearly indicates that human emissions of greenhouse gases are responsible for a significant portion of the modern megadrought, and estimates the human contribution to its severity at about 42%.
The study found that across southwestern North America, the 2000-2021 period was the hottest and driest such stretch since at least 1901.
Human-caused climate change is increasing drought severity by increasing evaporation from the soils, vegetation and inland waterways.
The ongoing drought, the study says, "would not be on a megadrought trajectory in terms of severity or duration without [human-caused] climate change."
3. Steps to spur carbon cuts in heavy industries
The Biden administration unveiled new plans this morning aimed at cutting emissions from heavy industries with new funding in the bipartisan infrastructure law and executive powers, Ben writes.
Why it matters: Climate solutions for electricity and transportation probably get more attention. But the path to deeply decarbonizing the U.S. economy also goes through industries like chemicals, metals and cement that often lack tools available at commercial scale.
Driving the news: The list of new efforts includes ...
Energy Department requests for information on how to use $9.5 billion for development and deployment of clean hydrogen.
Launch of a White House-led Buy Clean Task Force aimed at leveraging the government's huge purchasing needs to support cleaner forms of steel, cement and other construction materials.
Formal guidance, from the White House Council on Environmental Quality, on the deployment carbon capture, utilization and storage technologies.
What they're saying: "Without new policy, the [industrial] sector is on track to become the highest emitting sector of the U.S. economy within this decade," a senior administration official told reporters Monday.
Go deeper: Biden Administration Promises to Buy 'Clean' Industrial Materials (NYT)
4. Regulators pushed to examine corporate offset use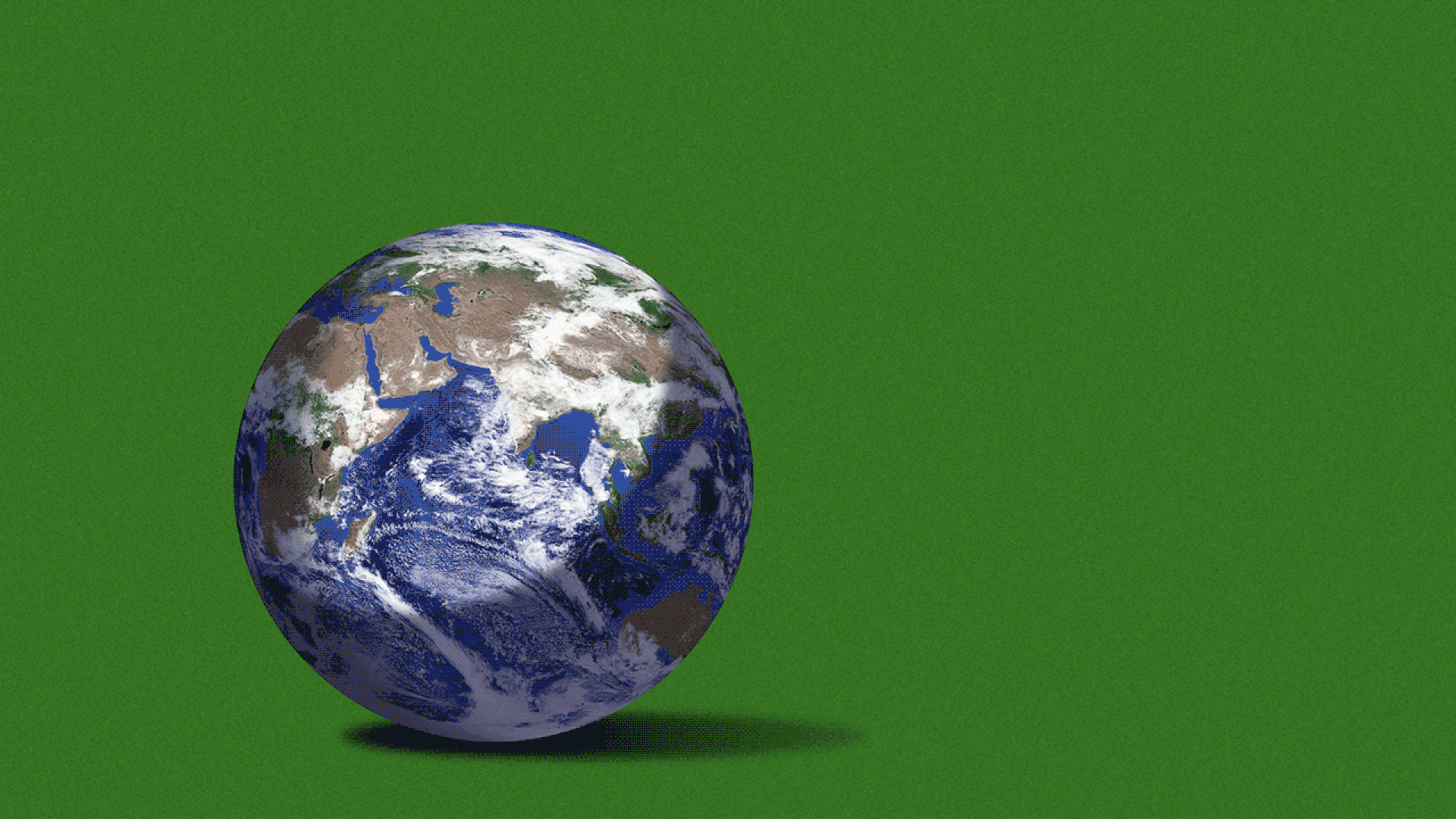 Environmentalists are pressing financial regulators to look skeptically at companies' use of carbon offsets to help meet their climate pledges, Ben writes.
Driving the news: Follow me into this public comment docket (heck yeah!) about the Office of the Comptroller of the Currency's draft guidelines for how large banks should handle climate risk.
Comments from the Center for American Progress, an advocacy group with close ties to Democrats, says OCC should deter banks from using offsets to meet their public emissions pledges.
Zoom in: The comments from CAP cite concern that about offsets' effectiveness, which in turn creates jeopardy for banks.
"Regulators with jurisdiction over carbon markets may bring enforcement actions against sellers of offsets for fraud, severely limiting the supply and increasing the price of legitimate offsets," CAP writes.
CAP also writes that if banks rely on offsets, OCC should ensure "efforts are in place to substantiate" that they spur carbon dioxide removal.
Catch up fast: Separately, some environmentalists want the Securities and Exchange Commission to require detailed disclosures about companies' reliance on emissions offsets to meet climate targets. Go deeper
5. Quote of the day
"The sad thing I've noticed is each and every time there hasn't been any change, nothing is different about the fact that we sold those stocks ... Somebody else bought them, and those companies, those industries just went on and behaved the same way they did in the past."
— Christopher Ailman, chief investment officer of the California State Teachers' Retirement System,
via Bloomberg
.
Why it matters: Ailman's comments are part of a much wider debate over big investors divesting from polluting industries vs. pressuring them to do more on climate.