Axios Generate
March 26, 2021
Happy Friday! Today's Smart Brevity count is 1,196 words, 4.5 minutes.
🤦 Whoops: Yesterday's newsletter had the wrong date for the federal Financial Stability Oversight Council meeting slated to address climate. It's happening March 31.
🎸 And today marks 45 years since Santana released the album "Amigos," which provides today's intro tune...
1 big thing: Making sense of the new carbon pricing landscape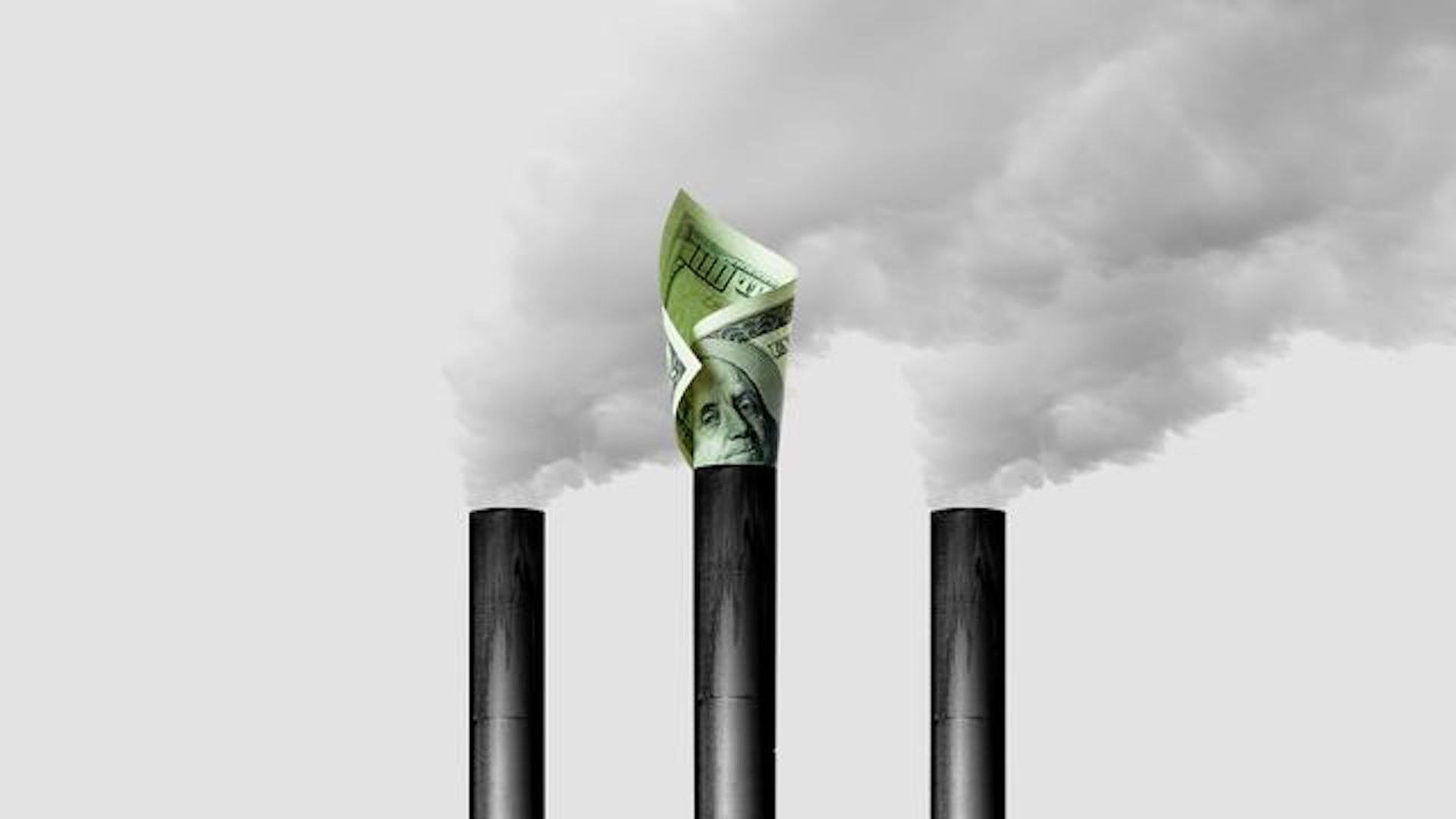 The plates are shifting when it comes to climate policy on K Street, but whether it's enough to alter the political landscape is another question entirely.
Catch up fast: The American Petroleum Institute yesterday endorsed putting a price on carbon emissions as part of its wider new climate policy platform.
Why it matters: It's a change for the powerful lobbying group, which fought a sweeping cap-and-trade bill that collapsed in the Senate a decade ago.
It also comes after the U.S. Chamber of Commerce recently endorsed a "market-based" climate policy, which is basically a synonym for some kind of carbon price.
What we're watching: Whether API can gain any traction for its policy platform.
"This isn't just one firework we are sending up into the sky — it is a policy we will pursue and advocate for within the administration and Congress," API President Mike Sommers said in a statement.
He said it will be the "center point" of their advocacy in Washington, D.C., and states.
Yes, but: There are several reasons API's new posture may not be the seed of some kind of bipartisan Beltway climate deal.
Right now just a tiny number of Capitol Hill Republicans support carbon taxes or emissions trading. Sen. John Barrasso of Wyoming, the top Republican on the Senate's energy committee, yesterday said imposing a cost on carbon will "hurt American families."
Some of the largest companies — including BP, Exxon, Shell and others — have long backed pricing and it hasn't moved the needle very far among Republicans.
Meanwhile, the Democratic center of gravity has moved away from pricing, though it's still a small part of the equation, as they push for steep emissions cuts.
The White House, Democratic lawmakers and activists are putting more emphasis on regulations combined with big spending increases on low-carbon infrastructure and funding to research and deploy emerging tech.
API says pricing systems should avoid "duplicative" regulations (though it does support methane regulation). It's hard to say how that would translate to specific negotiations, but it's safe to say the White House is unlikely to walk away from expansive regulatory plans.
2. Oil is getting pulled in two directions
This week has been bananas in oil markets.
Driving the news: Two big forces are colliding — the Suez Canal blockage affecting oil tanker movements, and COVID-19 restrictions in Europe and the pandemic's overall persistence are creating fresh concerns about demand recovery.
Where it stands: Oil prices fell sharply yesterday as you can see in the chart above, but they're moving back upward this morning.
Rystad Energy analyst Paola Rodríguez-Masiu, in a note, said traders now see the Suez jam "becoming more significant for oil flows and supply deliveries than they previously concluded."
"Blocking one of the world's busiest routes for a couple of days is different than shutting it for a couple of weeks and as the chances of the latter prospect are slowly increasing, the market is now waking up to the reality that the only transport route for oil vessels between Europe and the Middle East is now all around Africa, with a cost premium," she said.
By the numbers: Reuters coverage has a helpful snapshot of the oil volumes affected.
"Of the 39.2 million barrels per day (bpd) of total seaborne trade in crude in 2020, 1.74 million bpd went through the Suez Canal, according to tanker tracking firm Kpler."
"Additionally, 1.54 million bpd of refined oil products such as gasoline and diesel fuel flow through the canal, about 9% of global seaborne product trade, Kpler said."
3. Inching closer to solar geoengineering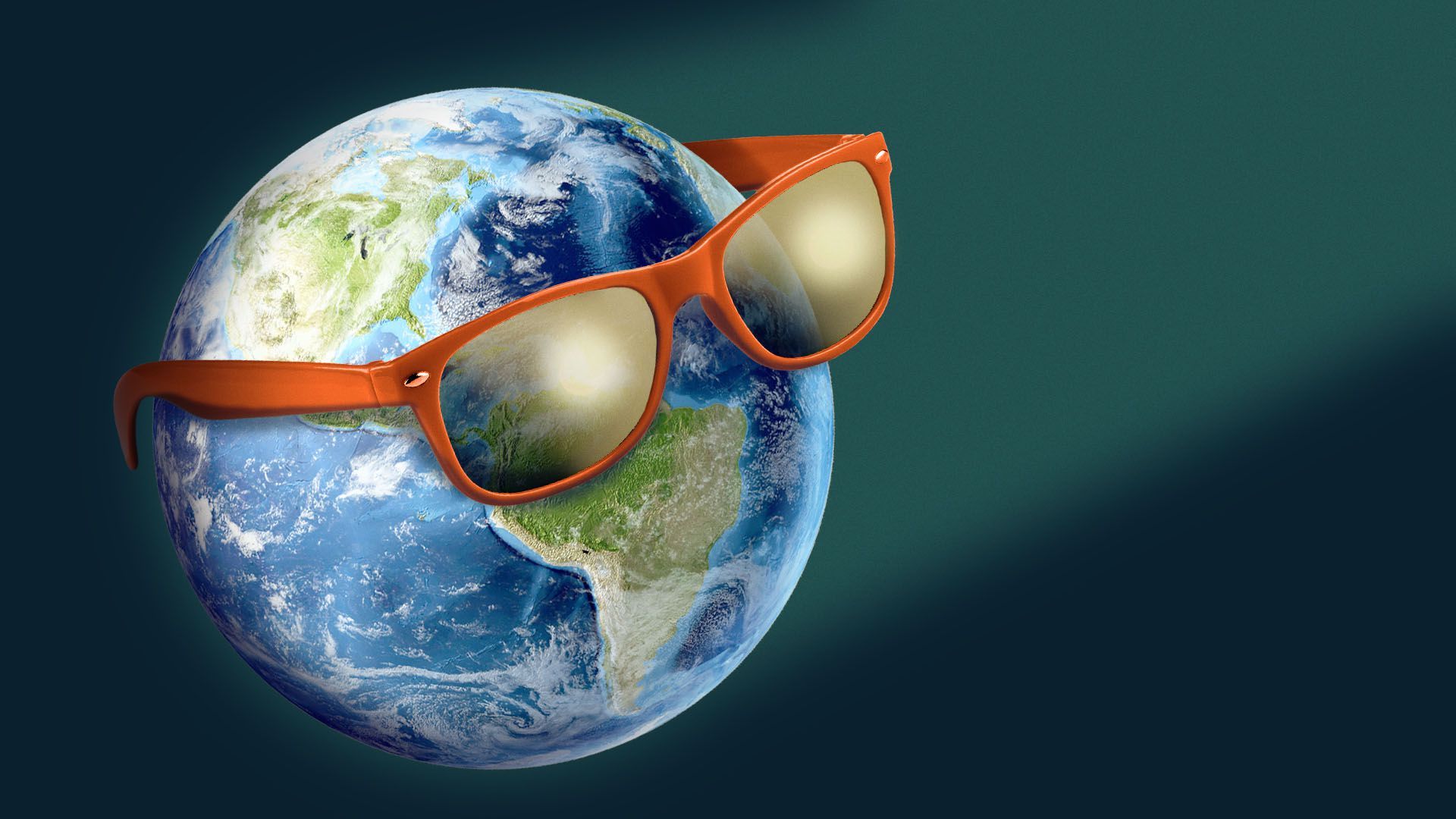 Axios' Alison Snyder and Andrew Freedman report...As countries struggle to meet ambitious targets to reduce carbon emissions, financial backers and government officials are grappling with how to study ideas for engineering the Earth's climate.
Why it matters: Once dismissed as science fiction, solar geoengineering is now viewed as a possible tool to help reduce the dangerous effects of climate change. But much remains to be learned before it can be considered.
Driving the news: A new National Academies of Sciences report details recommendations for conducting, funding and governing research on solar geoengineering.
The authors say most climate research should still focus on mitigation and adaptation. But they call for $100 million to $200 million for studying solar geoengineering over the next five years — far more than current resources.
They suggest a comprehensive research program that would involve all federal agencies conducting climate research.
The program would seek to answer not only if solar geoengineering can be feasibly deployed, but also address the thorny question of whether they should be once more is known.
How it works: Solar geoengineering involves injecting aerosols into the stratosphere or brightening clouds over the world's oceans with the aim of reflecting sunlight and lowering global temperatures.
Where it stands: A slew of concepts are on the drawing board.
They range from flying balloons into the stratosphere to disperse aerosols to spraying sulfur dioxide from high-flying airplanes to using ships that help to evaporate saltwater into tiny droplets that brighten marine clouds.
Yes, but: While the report recommends funding modeling, theory and governance of solar geoengineering, it cautions against a move to develop and deploy such technologies.
4. Beltway notes: infrastructure, leasing, methane
President Biden is offering a few hints of ways the infrastructure proposal he's slated to unveil next week will address climate and energy.
Driving the news: Biden on Thursday talked up capping abandoned oil-and-gas wells; rebuilding roads to make them resilient to sea-level rise; replacing lead water pipes; and making buildings more efficient.
"We can put as many pipefitters and miners...to work capping those wells at the same price that they would charge to dig those wells," he said at his first press conference since the inauguration.
And a couple of other policy items...
Interior: The Washington Examiner has good coverage of yesterday's Interior Department forum on the future of federal oil-and-gas leasing.
Why it matters: Lots of hydrocarbons come from federal lands and waters, and the event was designed to inform how to proceed policy-wise now that the Interior has frozen new leasing.
The big picture: "The fossil fuel industry and unions pushed the Biden administration Thursday to end its pause quickly on federal oil and gas lease sales, arguing the policy won't reduce greenhouse gas emissions and would lead to job and revenue losses in affected states," it reports.
Congress: Senate Majority Leader Chuck Schumer is scheduling an April vote to reverse the Trump administration's scuttling of regulations to stem methane emissions from oil-and-gas infrastructure.
Why it matters: Democrats will use the Congressional Review Act, which enables reversal of regulatory decisions with resolutions that are immune from Senate filibusters. E&E News has more.
5. Chart of the day: Comparing lease terms
University of Chicago experts say the Interior Department has several ways to make the currently frozen program for oil-and-gas leasing on federal lands a better deal for taxpayers and the environment.
Driving the news: Those charts above show some of the ways that the Interior's onshore leases are offered on more generous terms than tracts on state lands in several major oil-and-gas producing states.
They come via the leasing chapter of U.S. Energy & Climate Roadmap, a wide-ranging new policy book from the school's Energy Policy Institute.
What they're saying: The book's various recommendations include increasing royalty rates; shortening lease terms; and stronger bonding requirements on the industry to cover environmental reclamation costs.
6. ICYMI: The Energy Department's new solar push
The Energy Department is aiming to help lower solar power costs by 60% over the next decade as the Biden administration looks to greatly speed up the deployment of solar and other climate-friendly sources.
Why it matters: The target, paired with new funding for the development of more advanced solar tech, is among Energy Secretary Jennifer Granholm's first initiatives.