Axios Generate
March 04, 2021
Hello! Today's Smart Brevity count is 1,151 words, 4 minutes.
🛢️There's drama around today's OPEC+ meeting, which is expected to yield some level of output increase. Via Bloomberg:
"OPEC and its allies kept oil-watchers guessing about their next move, after a day of preliminary talks offered few clues as to whether the market will get the April supply increase it's been expecting."
🎶 And with a h/t to @Albumism, yesterday marked 32 years since De La Soul released the classic "3 Feet High and Rising," which has today's intro tune...
1 big thing: There's no sugarcoating the emissions news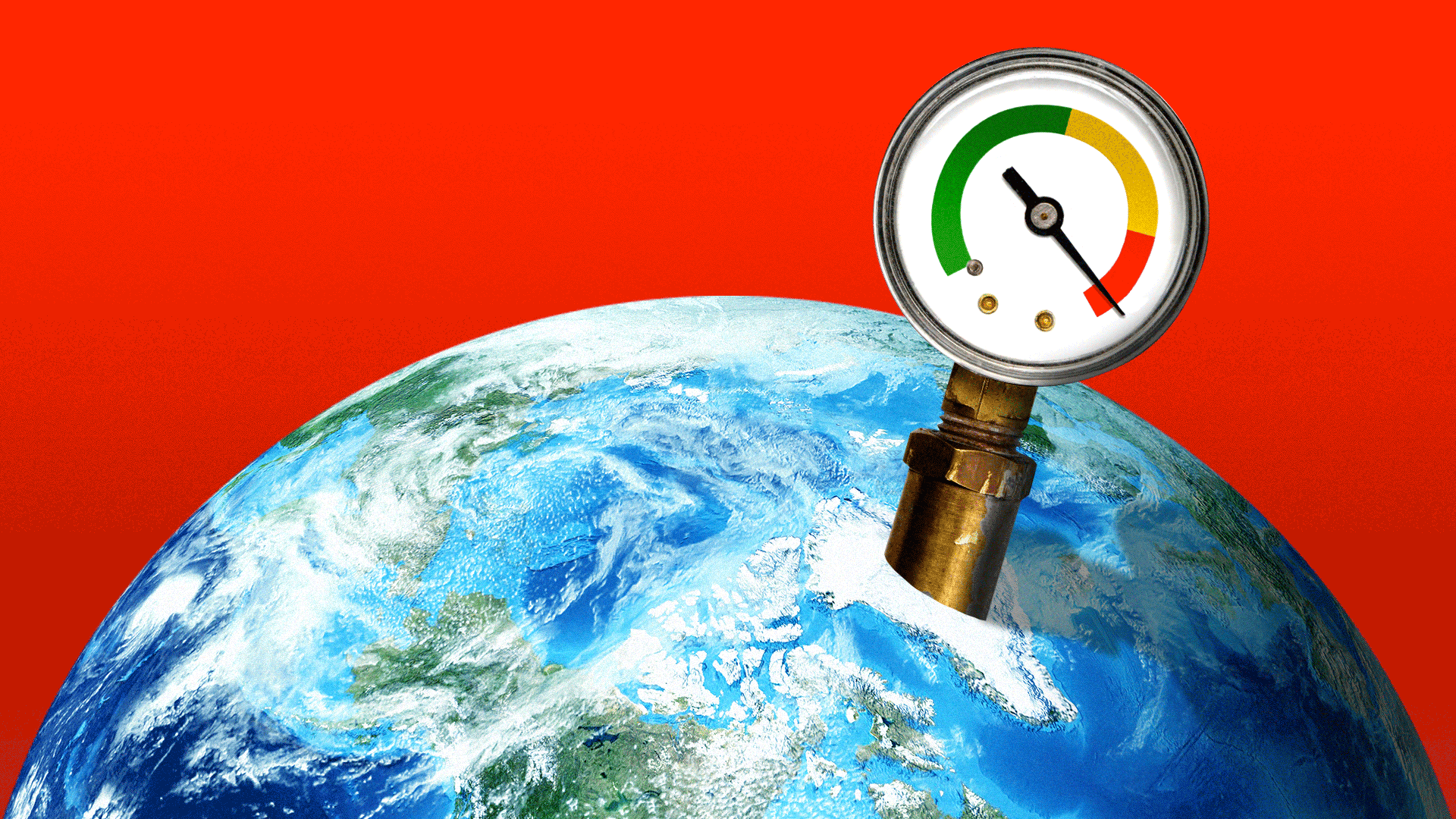 Sorry to be a downer but researchers keep finding new ways to reveal that nations are together showing very few signs of getting on track to meet the Paris Agreement's goals.
One big question: That's whether a spate of recent analyses to that effect, and scientific reports coming later this year, will move the needle on meaningful new policies (not just targets).
What's new: Analysis yesterday in Nature Climate Change offers a new window onto progress in the years since the Paris deal and the results are...not great.
The big picture: It finds that 64 nations cut their fossil fuel-related CO2 emissions from 2016-2019 compared to the 2011-2015 period.
But don't pop the corks. Average cuts were "a tenth of what would be needed at the global level to meet the Paris climate goals," the tally notes.
And 150 nations together increased emissions slightly on average, per researchers from the University of East Anglia, Stanford and the Global Carbon Project.
By the numbers: Those 64 nations cut CO2 emissions by an average of 0.16 gigatons annually in 2016-2019, while the average increase in 150 nations with rising emissions was about twice that amount.
But basically, it's all pretty static, as this line makes clear: "[C]uts of 1–2 GtCO2 per year are needed throughout the 2020s and beyond to avoid exceeding warming levels in the range 1.5 °C to well below 2 °C, the ambition of the Paris Agreement."
Why it matters: It's a pivotal year for climate efforts, with United Nations officials hoping for aggressive new national goals ahead of a pivotal late-year summit — and concrete steps to back them up.
Catch up fast: It's just the latest analysis that shows the gulf between nations' current actions and emissions cuts needed to meet the Paris targets.
New International Energy Agency data this week showed that global emissions have rebounded from cuts during the pandemic.
An interim UN analysis Friday of nations' Paris pledges so far finds that they would bring only a 1% decline in emissions by 2030 compared to 2010 levels.
However, the UN noted that many large emitting nations had yet to submit revised pledges.
The intrigue: HSBC Global Research suggests those UN numbers, combined with looming scientific analyses from the UN-led Intergovernmental Panel on Climate Change, could create new pressures.
"We think these reports could be used as foundations for governments to formulate various policies, by influencing decisions and highlighting the urgency of action required to both curb emissions (mitigation) and prepare for the impacts (adaptation)," they said in a note.
Bonus: 2020's historic and temporary carbon decline
The same analysis in Nature Climate Change is also a window onto last year's historic decline in CO2 emissions.
It finds that global emissions from fossil fuels declined by about 7% last year. The chart above shows the historically steep annual drop.
Yes, but: They're already rebounding to pre-COVID levels, per IEA.
2. The fight over Exxon's future
Let's spend more time with the climate aspects of ExxonMobil's investor day on Wednesday.
Driving the news: Exxon's presentation says the company sees a $2 trillion "addressable market" in carbon capture and storage by 2040, and argues the company has strong expertise that positions it well.
The Wall Street Journal has a good piece that delves into Exxon's shifting view of opportunities in that market.
Where it stands: The WSJ piece notes that Exxon, under pressure to act on climate, sees an opening to turn it into a "real business," which is a change from prior years when it held a "pessimistic view of investing heavily to commercialize carbon-capture projects."
What they're saying: "We've made enough progress where we are bringing some of the technology to the field now," CEO Darren Woods told the paper.
"Couple that with governments around the world putting policies in place, investment interest in the space—all of this is coming together."
The big picture: Exxon is vowing increased spending to expand its carbon capture efforts in coming years and looking into other areas, though it has eschewed the renewable power efforts of European peers.
"Exxon is focused on carbon capture and storage, hydrogen and carbon offset markets that shield its core oil and gas business from potential energy transition threats," the Financial Times notes.
Yes, but: Activist investors say Exxon is still a laggard in the climate space.
"Exxon needs to commit to a deeper, long-term shift of its capital allocation strategies to be consistent with the Paris Agreement," the Coalition United for a Responsible Exxon, a group of investors and advocates, said yesterday.
And investment group Engine No. 1, which has nominated a slate of directors to Exxon's board, released an analysis yesterday arguing Exxon's climate efforts and aggressive oil production plans leave it ill-prepared for the future.
3. Texas regulator fired as outage probes deepen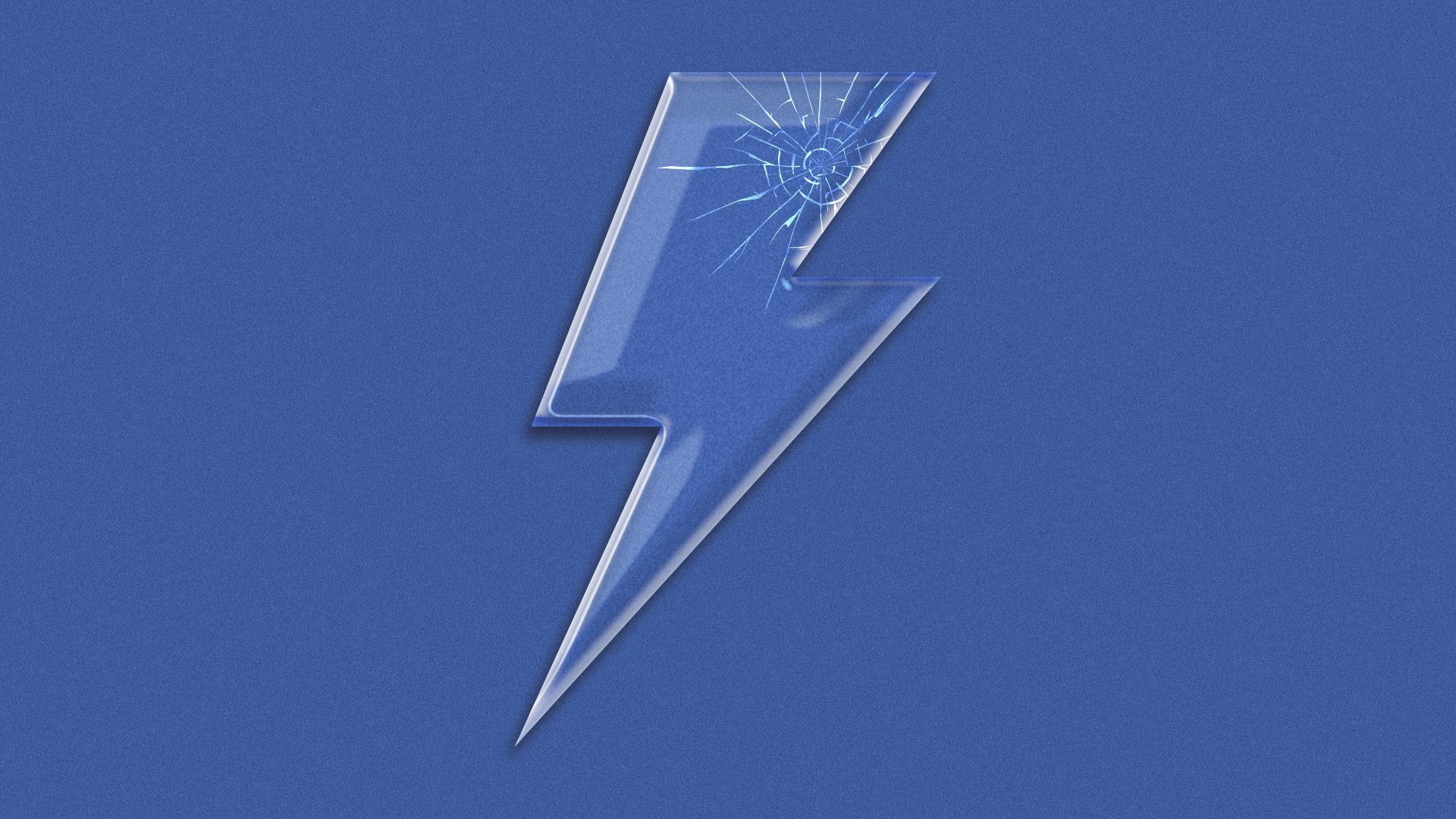 The Texas Tribune reports: "The board overseeing the Electric Reliability Council of Texas, the independent nonprofit entity that operates and manages the electricity grid that covers much of Texas, fired ERCOT CEO Bill Magness Wednesday night."
Why it matters: It's the latest fallout from last month's fatal power outages after extremely low temperatures that caused multiple types of generation to fail.
What we're watching: The progression of state and federal probes underway. A House panel yesterday took one of the first steps in its investigation.
The environment panel of the House Oversight and Reform Committee sent ERCOT a letter demanding documents about "lack of preparation" for the recent winter storm.
The subcommittee also wants info about ERCOT's response and preparation for future storms.
4. What's next for DOE's loan programs
We had just finished yesterday's newsletter when word arrived that energy finance and development veteran Jigar Shah has joined the Energy Department to run its loan programs office, which was little used in recent years.
Why it matters: Newly confirmed Energy Secretary Jennifer Granholm has repeatedly said she's keen to begin making use of $40 billion in existing loan authority for the program that supports a range of low-emissions project types.
The big picture: "One of the reasons they are choosing me is to make the office more exciting, make it more accessible and make entrepreneurs feel like someone who has been in their shoes before is there and will give them a fair hearing," Shah tells Bloomberg.
Catch up fast: Shah comes to DOE from the presidency of Generate Capital, a firm he co-founded that finances and develops clean energy projects, and before that founded the solar company SunEdison.
During the Obama years, the loan office financed companies including Tesla, which got a 2010 loan it later repaid, and solar panel firm Solyndra, which later collapsed, but there have been few failures in the wider portfolio.
Quick take: Generate readers may know Shah as one of three co-hosts of The Energy Gang, a terrific podcast he's now stepping away from (but the podcast is rolling on).
If so, you know he can be pretty brash and critical, so I'll be watching his transition into a political environment rife with (often fake) outrage cycles.
5. Two battery things: GM and trade
Manufacturing: "General Motors Co. is looking to build a second battery factory in the U.S. with joint-venture partner LG Chem Ltd., the latest move in the Detroit auto maker's efforts to expand its investment in electric vehicles." (Wall Street Journal)
Imports: "Pressure is mounting on two South Korean companies that are the world's largest manufacturers of electric-vehicle batteries to ensure their U.S. legal dispute — which has wound its way to the White House — doesn't disrupt automaker plans to electrify their fleets." (Bloomberg)