Axios Generate
April 05, 2022
🚀 Off we go into Tuesday! Today's Smart Brevity count is 1,296 words, 5 minutes. 
🚨 Today is Axios' first What's Next Summit! Register for virtual sessions with the CEO of GM, a top White House climate adviser and more.
1 big thing: Making sense of the big new UN climate report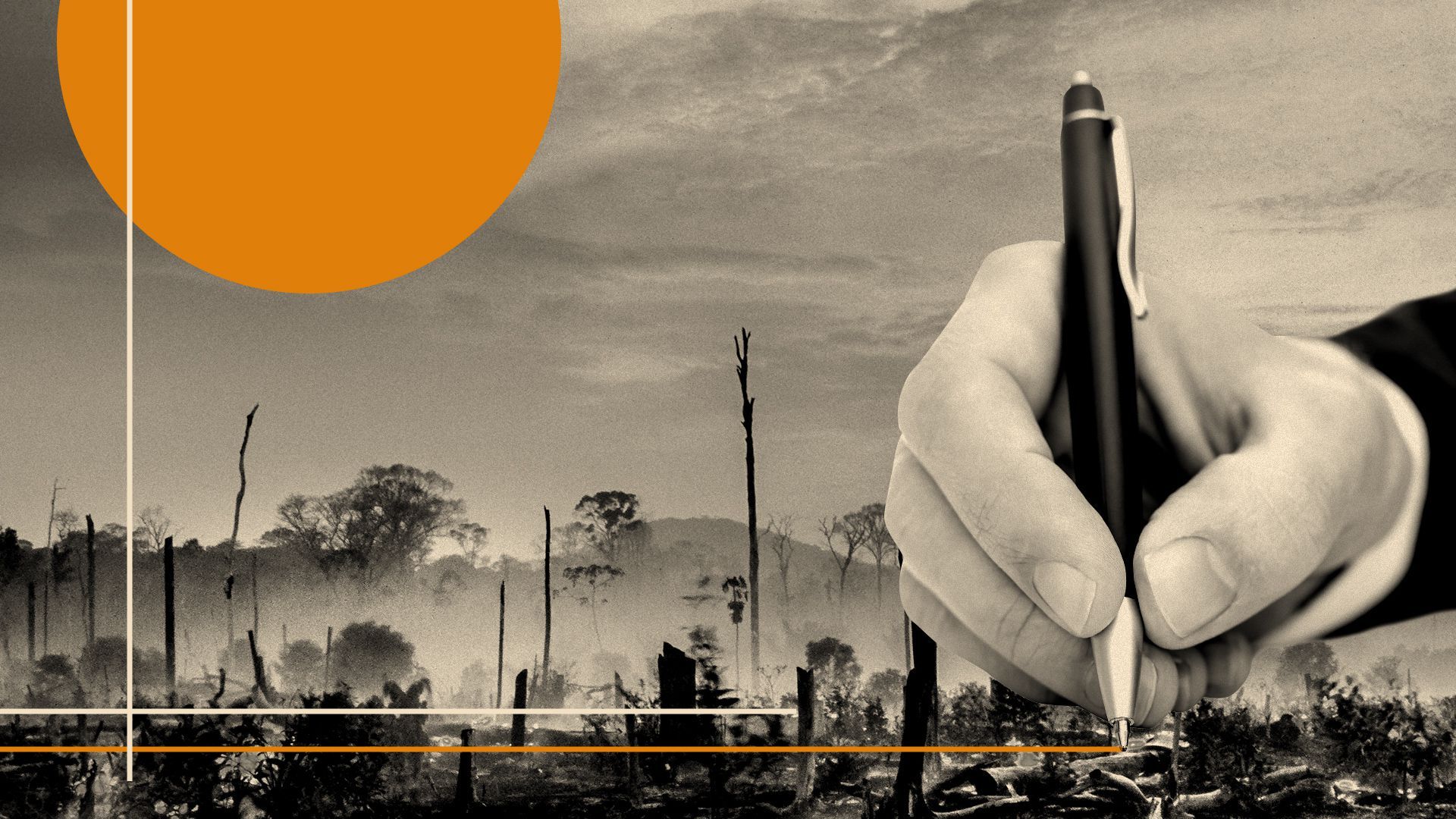 The new United Nations climate report provides insights into what needs to be done to avert some of the worst impacts of global warming, Andrew writes.
Between the lines: The key findings in the report that dropped yesterday are stark, but are not all doom and gloom.
First: In the most jarring finding, researchers concluded that to meet the Paris Agreement's targets — holding warming to "well below" 2°C, while working to limit it to 1.5°C above preindustrial levels — global carbon dioxide emissions would have to peak by 2025. (Subtle reminder, it's already 2022.)
Not only that, but emissions would have to be cut by between 30% and more than 40% by 2030.
Or to put it another way, the world has just three years left to peak emissions, and eight years left to get emissions under sufficient control to meet the Paris targets.
Second: We're so far off course from the Paris targets that the current path would lead us to warming of about 3.2°C (5.8°F) above preindustrial levels.
Emissions of carbon dioxide during the 2000-19 period ranked as the highest in human history, the report found.
Third: What must be done seems daunting, but it's actually relatively straightforward: Deploy massive amounts of existing and soon-to-mature clean energy and efficiency technologies while working to advance the options for decarbonizing hard to clean up sectors of the economy.
The report cites dramatic cost declines in solar, wind and battery technology, for example.
This chart in the IPCC report shows the climate mitigation potentials of each technology and its lifetime cost, clearly indicating the many options already available.
Fourth: Fossil fuel investments are a one-way ticket to stranded assets (meaning the fossil fuel assets would be unusable).
About 30% of oil, 50% of gas, and 80% of coal reserves would be unusable if warming is to be limited to the Paris Agreement's 2°C target, the report states.
Interestingly, the report finds the value of stranded fossil fuel assets could be $4 trillion by 2050 in a world that warms by 2°C above pre-industrial levels, but higher if warming is limited to 1.5°C. This could pose a danger to financial stability, the report notes.
Fifth: Temperatures will stabilize when emissions reach net zero, but doing so and then bringing temperatures down from there will require some use of potentially risky carbon dioxide removal technologies.
The bottom line: The report revealingly notes the barriers to achieving ambitious emissions cuts are more social and political than technological, with scientists citing "opposition from status quo interests" as a key blocker of progress.
Asked yesterday about what interests they meant by this, Jim Skea, co-chair of the new report, told reporters, "We're trained to deflect questions like that and I hope I've deflected it sufficiently."
Bonus: Emissions trends up until now
One reason the IPCC report is so startling: Its authors have outlined solutions that are completely out of step with current emissions trends (as illustrated above), along with the recent history of greenhouse gas emissions, Andrew writes.
Threat level: Global CO2 emissions have increased by 54% since 1990, the report found.
2. Vital numbers in the climate study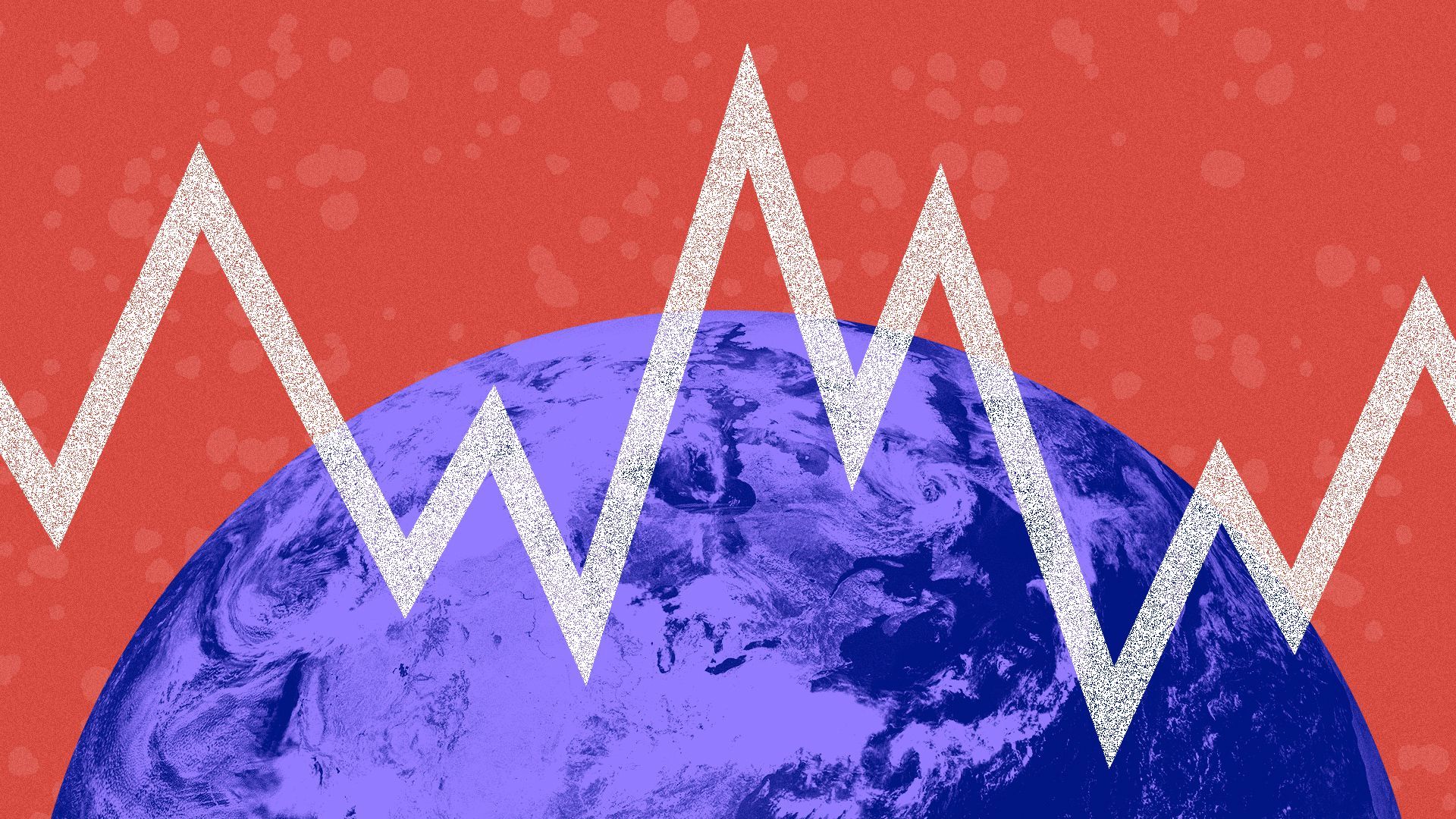 Here are more data points from the UN report, beyond what Andrew explored atop the newsletter, which show the fast-closing window to meet Paris Agreement goals and why it might not be impossible, Ben writes.
🏃 History is speeding up. Over 42% of total CO2 emissions from 1850-2019 have occurred since 1990.
⚖️ Emissions are top-heavy. The top 10% of highest-consuming households contribute 34%-45% of total household emissions. The bottom 50% contribute roughly 15%.
☀️ Clean energy has gotten much cheaper. "From 2010–2019, there have been sustained decreases in the unit costs of solar energy (85%), wind energy (55%), and lithium-ion batteries (85%)."
💵 More investment is needed. One example: The report estimates that limiting temperature rise to 1.5°C would require average annual power-sector investments of $2.3 trillion from 2023-2052.
🌇 Cities are very important. "About 100 of the highest emitting urban areas account for approximately 18% of the global carbon footprint," the report notes.
🛑 Building new coal plants will thwart Paris. Zero. That's the amount of new coal-fired power capacity consistent with Paris goals. But many new plants are planned worldwide.
3. Charted: How we got here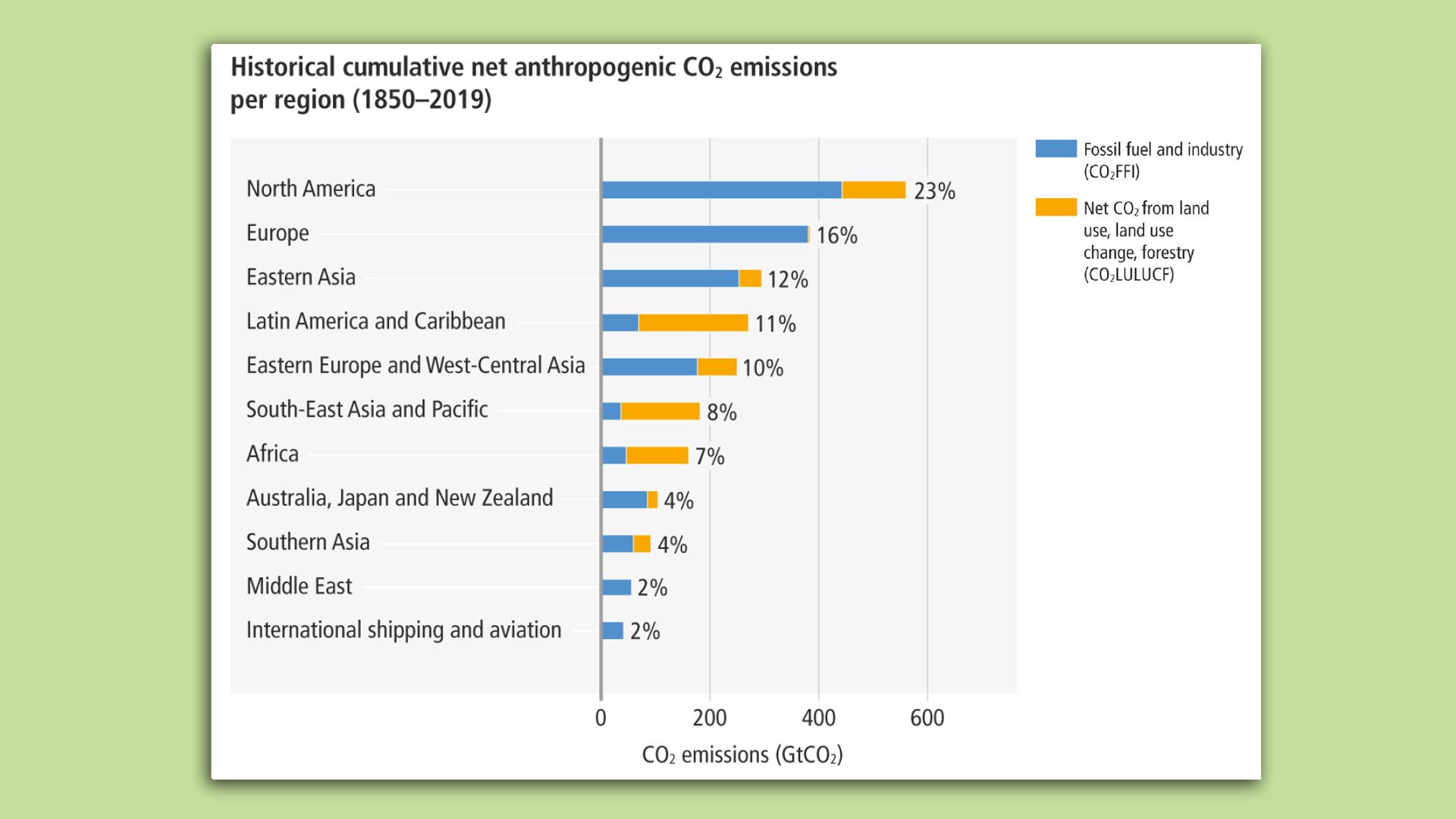 The chart above from the massive new UN climate report shows the regional breakdown of cumulative human-caused carbon emissions since the mid-1800s, Ben writes.
The big picture: China is today the world's largest emitter by far, and overall, developing nations are where growth is centered. But viewed on a historical basis, the picture changes a lot.
4. Europe weighs new limits on Russian energy
The European Union appears on the cusp of new energy-related sanctions against Russia, but it's unclear how aggressively they'll target the bloc's largest energy supplier.
Driving the news: Via Bloomberg, the EU is "planning to propose a mandatory phaseout on coal imports from Russia in a direct response to reports that Russian forces committed apparent war crimes in Ukraine."
Yes, but: There appears to be less interest, for now, in targeting Russian oil and natural gas, per multiple outlets. Reuters, citing an EU source, reports a ban on coal would be worth around €4 billion a year
"As a comparison, the EU imported about 100 billion euros' worth of oil and gas from Russia last year. Sources said the EU is working on measures on oil and gas, but has not made any decisions yet," they report.
The big picture: Axios' Zachary Basu reports that the EU's continued reliance on Russian energy is refilling the Kremlin's coffers at a breakneck pace. Go deeper
5. Direct air capture player Climeworks snags $650M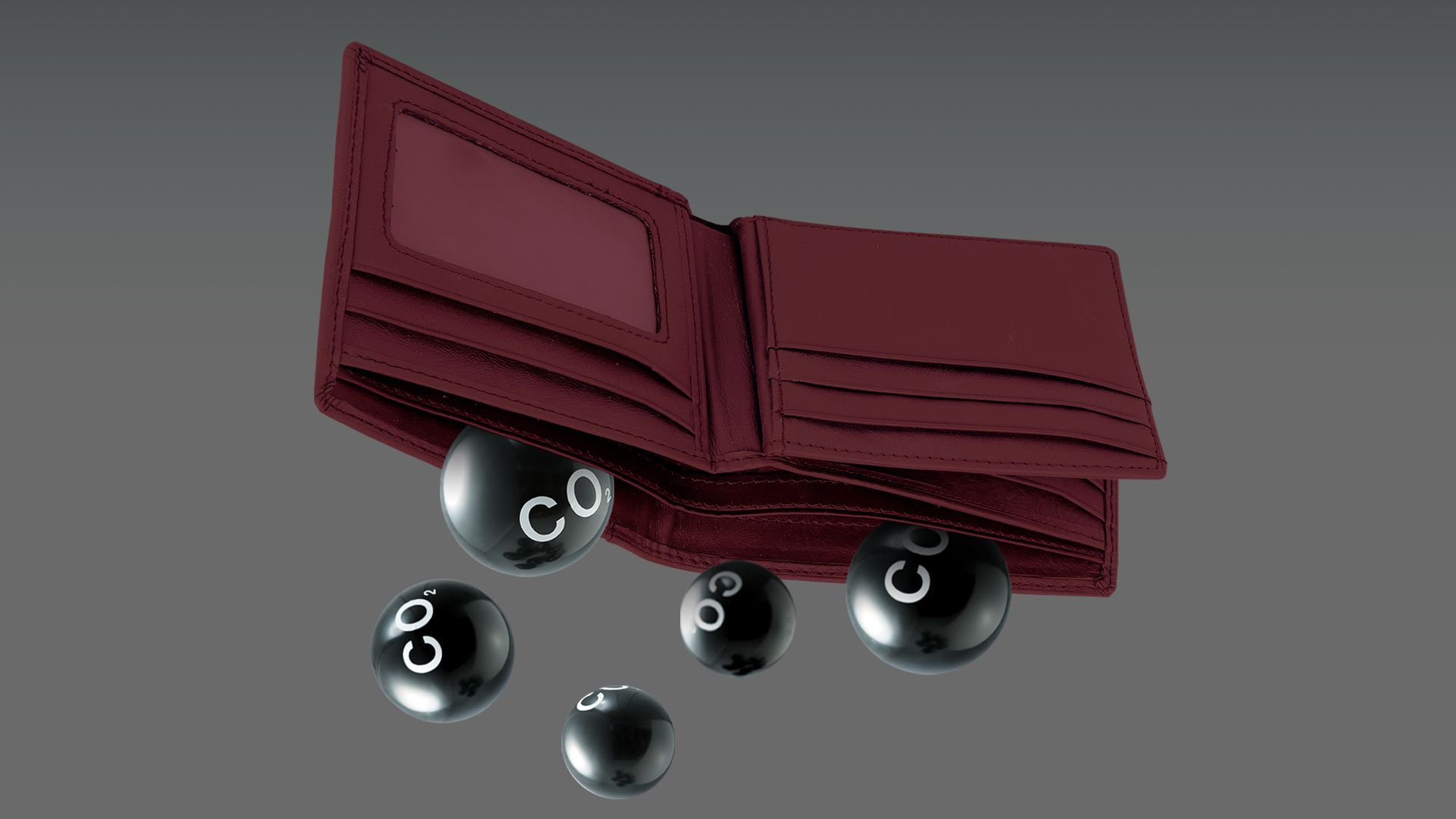 The Swiss direct air capture company Climeworks has raised $650 million in new fundraising, the latest sign of investor interest in technology that pulls CO2 from the atmosphere, Ben writes.
Why it matters: The funding round announced this morning is the largest ever for a direct air capture startup, according to Bloomberg.
The big picture: The UN climate report called various approaches to carbon removal — of which DAC is one — "essential" to meeting Paris Agreement goals.
It's a complement — not a substitute — to the main focus on clean energy and efficiency tech deployment.
Zoom in: Partners Group and Singapore-based sovereign wealth fund GIC led the round. Other participants include Swiss Re, climate VC vet John Doerr, Global Founders Capital and others.
What's next: The company said the money will "unlock" the next phase of its growth, "scaling DAC up to multimillion-ton capacity and implementing large-scale facilities as carbon removal becomes a trillion-dollar market."
Yes, but: DAC deployment remains at a very nascent and capital-intensive stage, and it's unclear when or even if it will scale to become a meaningful part of the climate toolkit.
6. Three Exxon things: profit, Russia, Guyana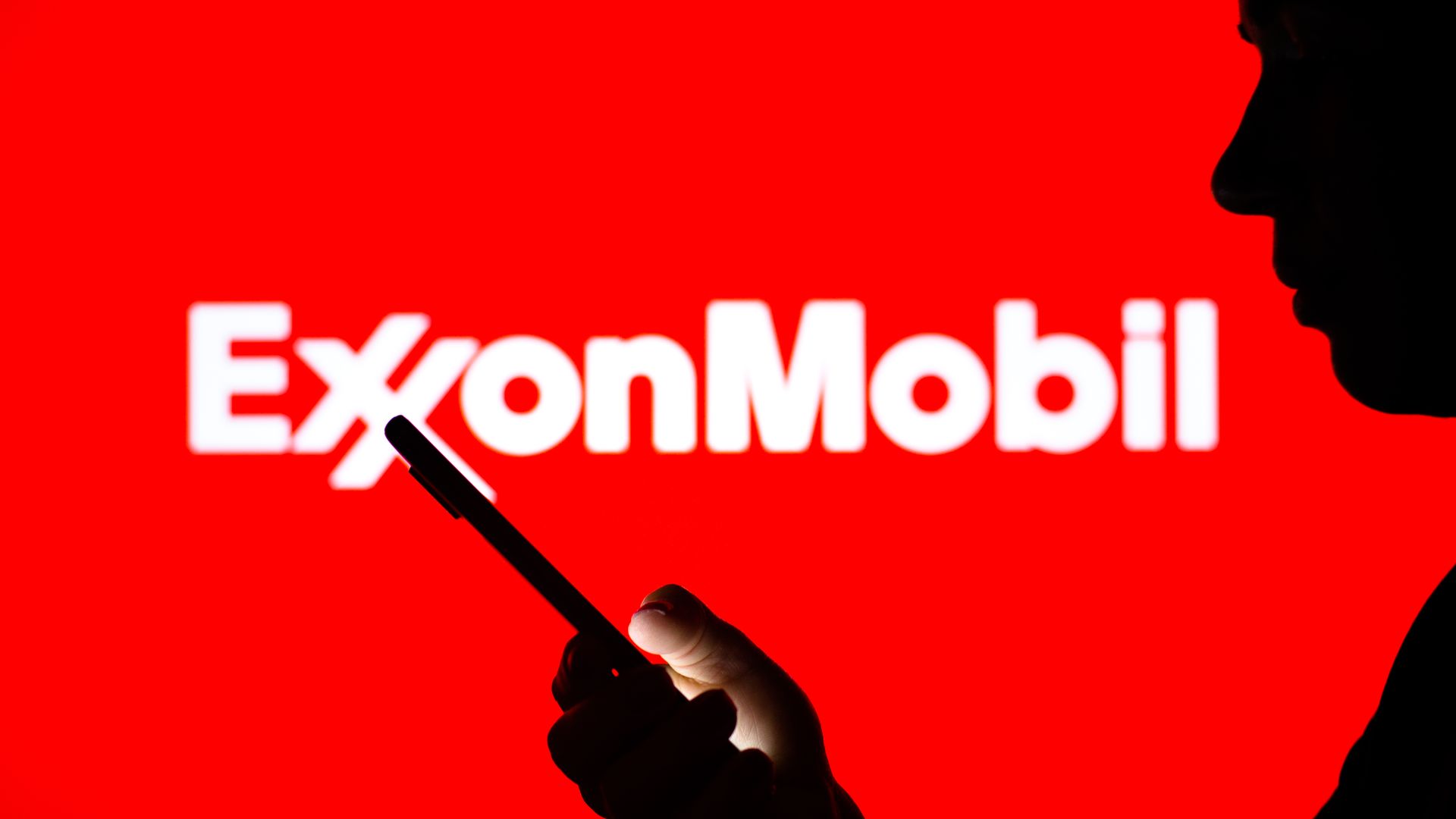 Exxon is expecting a big jump in Q1 profits thanks to higher oil prices and has also previewed the financial impact of its decision to pull out of Russia, Ben writes.
Driving the news: The oil giant said in a regulatory filing that changes in oil prices could add up to $2.3 billion to its January-March haul, while natural gas prices will also boost earnings.
The quarter could be its most profitable since 2008, the Financial Times reports.
Why it matters: The disclosures are among the first signs of how the surge in commodity costs — driven by the Russia crisis adding to already rising prices — will spill into the industry's financials.
Yes, but: Exxon, in the same SEC filing, said its exit from the Sakhalin oil-and-gas project in Russia's far east will lead to a write-down of up to $4 billion.
Speaking of Exxon, the Associated Press reports: "Guyana's government has granted permission for U.S. supermajor ExxonMobil to develop a fourth offshore oil and gas field and the company said Monday it has made a final investment decision on the $10 billion project aimed at producing up to 250,000 barrels per day."
Thanks so much for reading, we'll see you back here tomorrow.