Happy Wednesday!
Thanks to yesterday's readers who pointed out a typo stating Dire Straits' "Brothers in Arms" came out in 2005, not 1985. If only I was in junior high and buying cassettes in the mid-2000s.
OK, onward! Today marks the 1970 release date of The Who's "Live at Leeds," so they'll get things going...
https://www.axios.com/newsletters/axios-generate-cd1f1016-b791-4d56-b93b-30e60e7dbdc8.html?chunk=0#story0
1 big thing: IEA warns of "sharp" oil price rise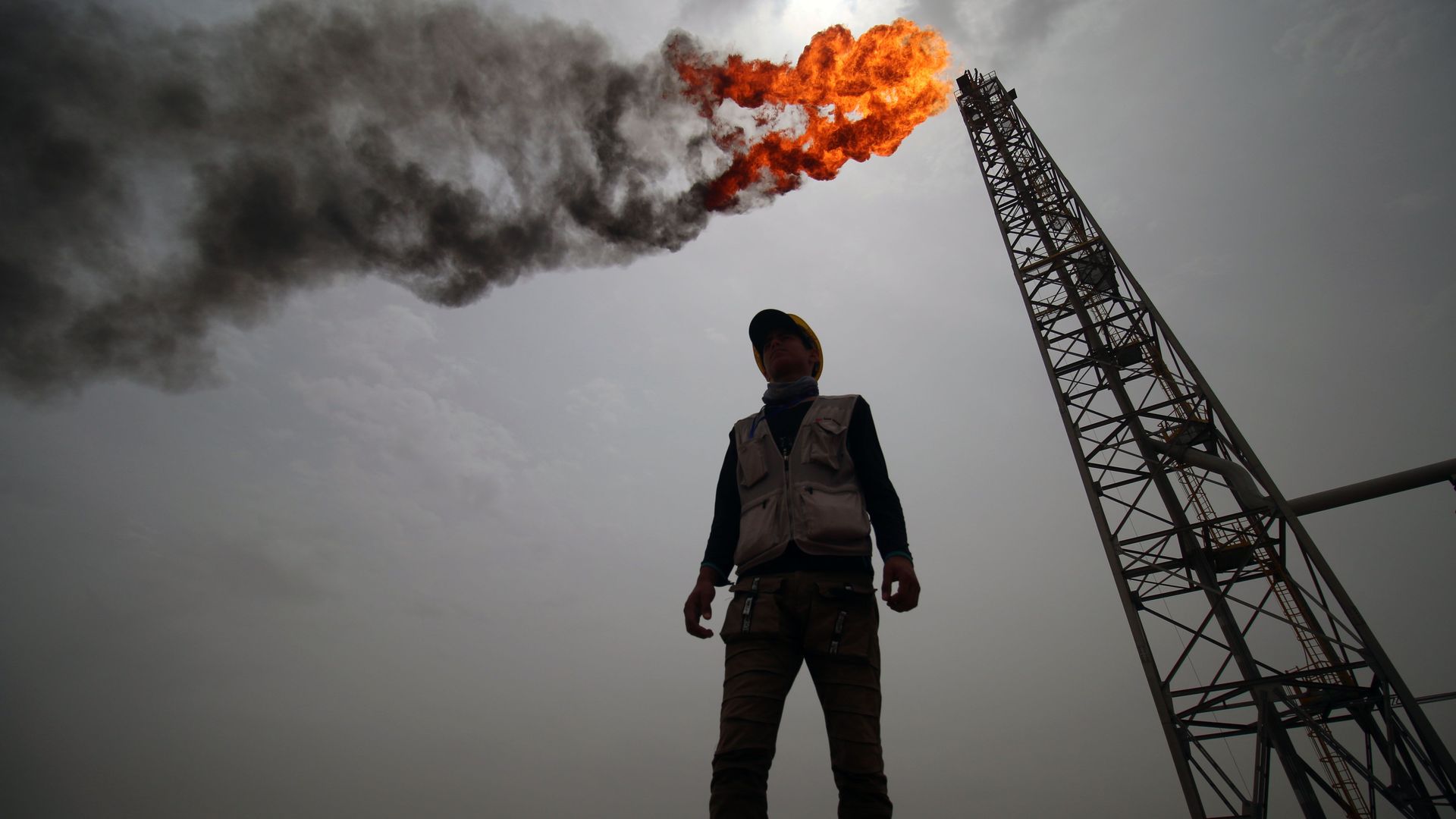 New warning: The International Energy Agency said Wednesday that revived U.S. sanctions against Iran and the ongoing collapse of Venezuela's output could jolt the global market.
"The potential double supply shortfall represented by Iran and Venezuela could present a major challenge for producers to fend off sharp price rises and fill the gap, not just in terms of the number of barrels but also in terms of oil quality," states the latest monthly oil market report.
But, but, but: IEA suggests that while crude oil demand growth remains strong as the global economy is doing well, price increases and other forces could take a toll on the world's petro-thirst.
Already, the new report shaves their 2018 forecast for global demand growth from 1.5 million barrels per day over last year down to 1.4 million.
[T]he fact is that crude oil prices have risen by nearly 75% since June 2017. It would be extraordinary if such a large jump did not affect demand growth, especially as end-user subsidies have been reduced or cut in several emerging economies in recent years," IEA says.
Why it matters: The new edition of their closely watched report contains its first extended comment since the White House decision to bail on the Iran nuclear deal — noting that the decision has "switched the focus of oil market analysis from the fundamentals to geopolitics."
Known unknowns: IEA forecasters — they're just like us.
They don't know, because nobody knows, how many barrels of Iranian 2.4 million b/d of crude exports that the revived sanctions, which will take full effect in 180 days, will ultimately pull off the market.
Analysts' estimates vary from a negligible effect all the way to a million barrels per day or a bit more. IEA's report notes "understandable uncertainty" in these early days.
Go deeper: Reuters has a detailed look at the report here.
https://www.axios.com/newsletters/axios-generate-cd1f1016-b791-4d56-b93b-30e60e7dbdc8.html?chunk=1#story1
2. Scott Pruitt heads to the Senate
On tap this morning: EPA Administrator Scott Pruitt, who is facing a suite of overlapping ethics controversies, will testify before a Senate Appropriations panel.
The hearing is ostensibly about EPA's spending proposal, but the real action will be on other topics, as it was when Pruitt appeared before two House panels in April.
What to watch: "Democrats intend, as they did last month, to throw the kitchen sink at Mr. Pruitt," the New York Times notes in this helpful table setter. The NYT also says in the three weeks since Pruitt last testified, the public has learned:
"[That he] has allowed lobbyists and Washington power brokers to arrange his foreign travel, that Mr. Pruitt's aggressive effort to shroud his meetings and speaking engagements in secrecy was done primarily to avoid uncomfortable and unexpected questions and not out of a concern for security...[and that] aides took steps to conceal a dinner Mr. Pruitt held in Rome with Cardinal George Pell last year after they learned that the cardinal had been charged with sexual abuse."
Logistics: The hearing starts at 9:30am and will be webcast here.
https://www.axios.com/newsletters/axios-generate-cd1f1016-b791-4d56-b93b-30e60e7dbdc8.html?chunk=2#story2
3. On my screen: OPEC, corporate policy, solar
OPEC's choice: A new Oxford Institute for Energy Studies paper explores how the White House decision to abandon the Iran deal will influence the output agreement between OPEC and other producers (notably Russia).
The agreement is slated to run through 2018, but OPEC ministers will be discussing it at their meeting next month.
"[T]he choice confronting OPEC+ is not binary i.e. to exit or not exit the output cut agreement. There are plenty of options between these two extreme positions. In practice, they could decide to increase output gradually without necessarily scrapping the agreement or modify the ceiling depending on market conditions," writes Institute director Bassam Fattouh.
Taking the corporate pulse: Deloitte is out with its annual survey of consumer and business energy management views and practices. Among the corporate-side findings...
"Seven in 10 businesses say their customers are demanding that they procure a certain percentage of their electricity from renewable sources."
White House moves to abandon climate initiatives and bail on the Paris agreement apparently aren't causing corporations to dial back on their own efforts.
61% of businesses surveyed have "carbon footprint goals," up several points from the past two years.
On Paris in particular, among companies who are changing their practices in response, "three-quarters...say they are increasing their commitment and/or investment in energy management as a result."
Following up: Over at Vox, David Roberts looks at the debate over the efficacy of California's new rooftop solar mandate as a climate policy. It offers a deep dive into the tensions we explored here on Monday.
https://www.axios.com/newsletters/axios-generate-cd1f1016-b791-4d56-b93b-30e60e7dbdc8.html?chunk=3#story3
4. Ex-Obama aide to Dems: Back Trump energy pick
My colleague Amy Harder reports...
A former top energy official in President Obama's State Department is urging Senate Democrats to support the nomination of Trump's nominee for the same post.
Why it matters: Bipartisanship is nearly extinct in this Washington, particularly when it comes to Trump's appointees. This support, conveyed in a letter sent to all Senate Democrats May 9 and viewed by Axios, is a sign that energy as a geopolitical issue is less polarizing than most others, even others in the same arena like climate change and coal.
Who's involved: Amos Hochstein wrote the letter, which supports the nomination of Frank Fannon. Fannon is a former lobbyist with Australian mining and energy producer BHP Billiton and last year helped found a bipartisan energy consultancy.
What they're saying: "I have known Frank Fannon for many years," Hochstein wrote in the letter, "and while he and I do not agree on every policy matter, I know he has the combination of energy expertise, respect for the role of diplomacy, and appreciate for the important role Congress plays that will make him successful."
What's next: Fannon faces a vote in the Senate Foreign Relations Committee today.
https://www.axios.com/newsletters/axios-generate-cd1f1016-b791-4d56-b93b-30e60e7dbdc8.html?chunk=4#story4
5. Why climate politics might not be stuck forever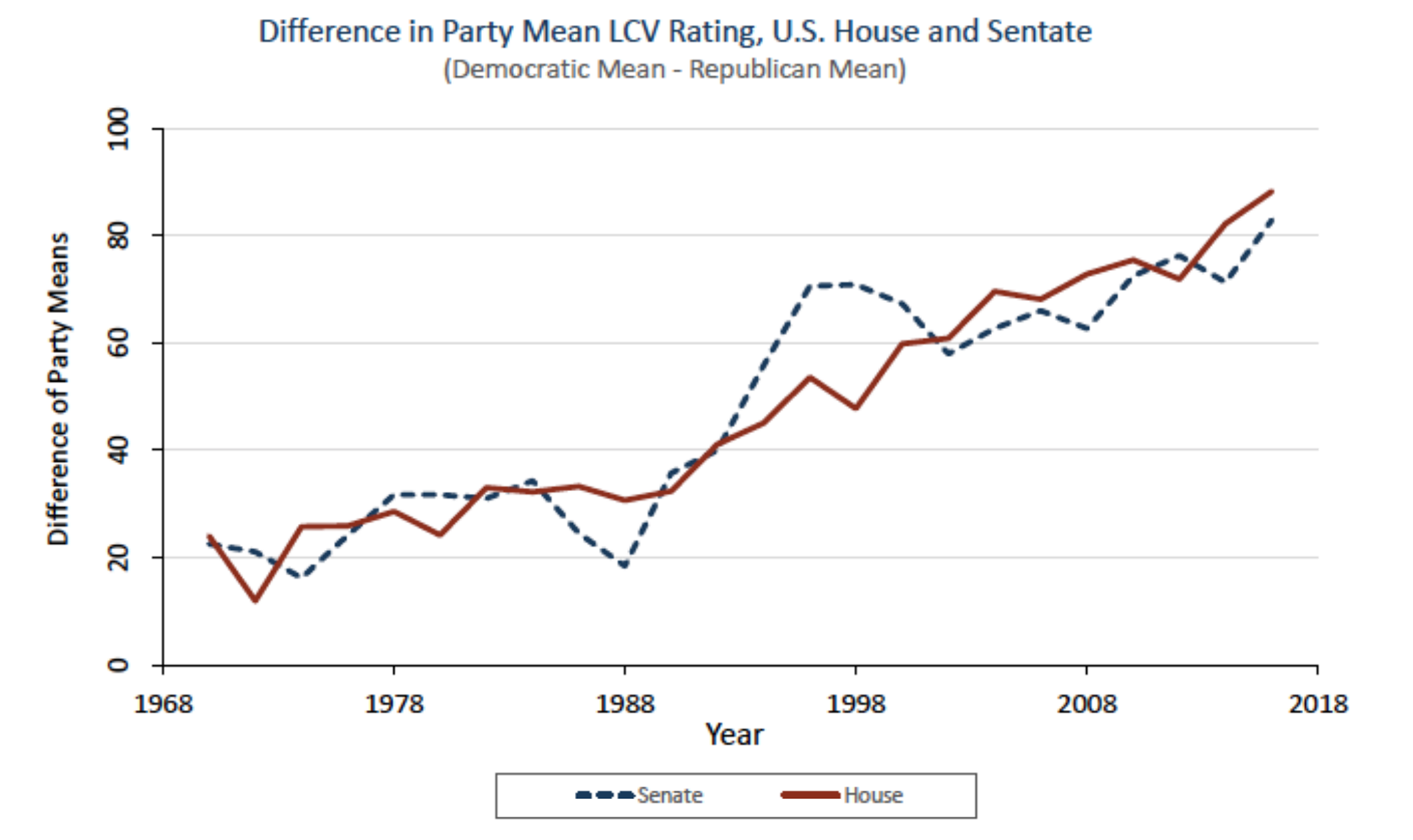 Screenshot from Niskanen Center paper "Party Polarization on Environmental Issues." It shows the average difference in Republican and Democratic lawmakers' League of Conservation Voters' rankings over time.
One interesting read: A just-released paper from the Niskanen Center charts how Capitol Hill's partisan divide on the environment grew so stark in recent decades while offering a few reasons why GOP lawmakers' posture on climate could shift in the future.
One useful metric: The paper, by University of Maryland political scientist David Karol, uses League of Conservation Voters' annual rankings of lawmakers as a proxy for polarization.
The chart above shows how the gap between the average GOP score and the average Democratic score has swelled over time.
Why it matters: The paper delves into demographic, economic and political forces that could eventually lead Republicans to moderate their positions, including:
Younger voters show more support for regulation than their elders, noting a GOP "generation gap" on climate. To be sure, though, a recent Pew survey showed that most millennial Republicans don't agree with the scientific mainstream on human-caused warming.
The fossil fuel industry represents a declining share of U.S. employment, and political giving to Republicans from renewable energy interests is growing.
Quoted: "Changes on the environment might actually prove easier for Republicans than modifying stands on issues like immigration, which connects directly to identity politics," he writes.
Be smart: Predictions of a shift in GOP lawmakers' stances on climate have been around for years, yet actual changes in posture have been very rare. Karol's paper isn't Pollyannish, but it offers a lucid look at how the landscape could eventually shift.
https://www.axios.com/newsletters/axios-generate-cd1f1016-b791-4d56-b93b-30e60e7dbdc8.html?chunk=5#story5
6. The latest shareholder moves on climate
More from Amy...
A majority of investors of Anadarko Petroleum Corporation approved a non-binding, but symbolically important, resolution related to climate change during the producer's annual meeting Tuesday. Similar votes at other energy companies are expected in the coming days.
Why they matter: They're the latest in a trend of investors increasingly calling on publicly held fossil-fuel companies to be more transparent about how policies to cut greenhouse gas emissions could impact their bottom lines despite President Trump's retreat on the issue.
Driving the news: The proposals mostly call on companies to issue reports assessing how their businesses would fare in a world that cuts greenhouse gas emissions roughly in line with the aspirations of the 2015 Paris climate accord.
https://www.axios.com/newsletters/axios-generate-cd1f1016-b791-4d56-b93b-30e60e7dbdc8.html?chunk=6#story6
7. Tesla's split-screen day
State of the ship: The last 24 hours have brought good and bad news for Tesla, which is grappling with the troubled production ramp-up of the Model 3 sedan and the exit of some top executives.
Losing confidence: Per CNBC, a research note by Morgan Stanley analyst and longtime Tesla optimist Adam Jonas signaled his concern that the company's Model 3 woes could linger and slashed his stock price forecast.
"It is our view that the challenges in ramping up Model 3 production reflect fundamental issues of vehicle design, manufacturing process, and automation levels that can weigh against the profitability of the vehicle," he writes.
But, but, but: An internal company email Tuesday from CEO Elon Musk, obtained by the tech site Electrek, states: "It is looking quite likely that we will exceed 500 vehicles per day across all Model 3 production zones this week."
Why that matters: Investors and analysts are watching carefully to see whether Musk can make good on his pledge to finally reach a production rate of 5,000 Model 3s per week by mid-year.
The email implies they're on the cusp of already getting to over 3,500 per week, well above the 2,270 level the company said it reached in April.
Big picture: Tesla's fate is tethered to the success of Model 3. It's a vehicle imagined as a mass-market EV that can compete directly with popular mid-priced gasoline-powered sedans manufactured by the world's biggest automakers.
https://www.axios.com/newsletters/axios-generate-cd1f1016-b791-4d56-b93b-30e60e7dbdc8.html?chunk=7#story7
8. Number of the day: 24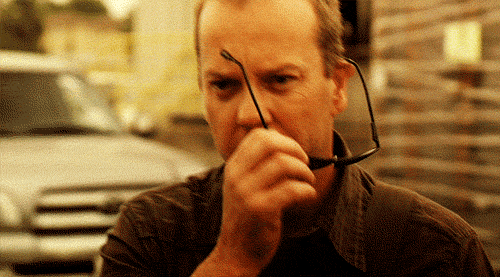 24: Per Bloomberg, "Of the 66 nuclear power plants operating in the U.S., 24 are either scheduled to close or probably won't make money through 2021, according Nicholas Steckler, an analyst with Bloomberg New Energy Finance."
Between the lines: Some climate advocates are growing increasingly worried that progress in decarbonizing the power sector will hit the brakes if large amounts of existing nuclear plants go offline.
Go deeper: We looked at the climate stakes of nuclear plant retirements here and here.