Good morning and welcome back to Generate! Quick reminder that Vox has posted this list of organizations helping victims of Hurricane Irma in different ways.
On the scheduling front, today we're watching for any news that might emerge from EPA administrator Scott Pruitt's meeting with President Trump and Commerce Secretary Wilbur Ross in the Oval Office this morning. Please send tips and feedback to ben@axios.com, and have a great day. Ok, onward ...
https://www.axios.com/newsletters/axios-generate-cced8353-64be-421e-ab2b-eaa07de8cddd.html?chunk=0#story0
EVs gain momentum via China and industry pledges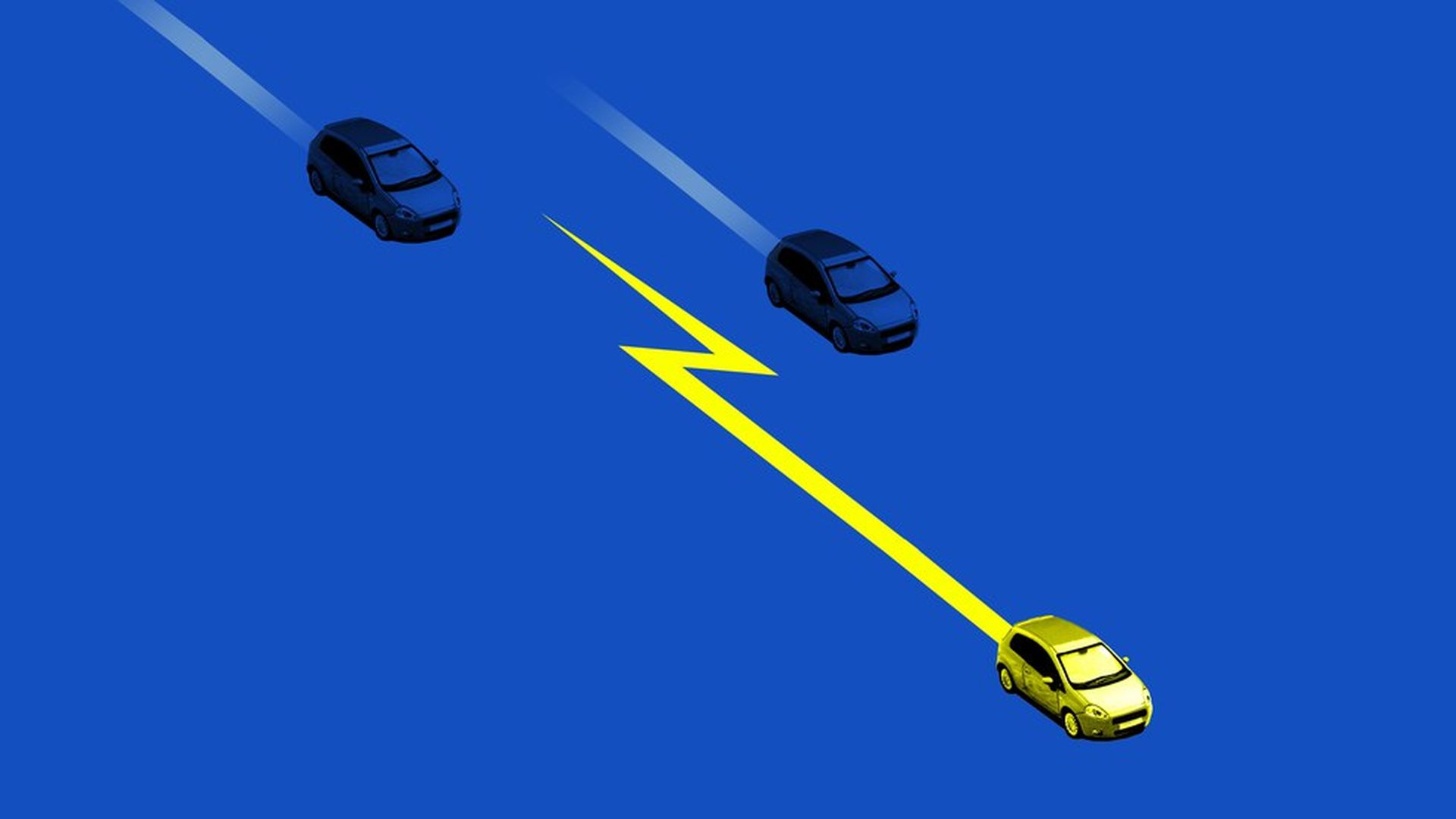 My Axios colleague Steve LeVine and I have a piece in the Axios stream that unpacks the burst of news around electric vehicles. Here's some of the story...
A startling convergence of auto industry and government policies suggest that electric cars could begin seriously challenging petroleum-powered vehicles far sooner than experts believed only recently.
What's happening:
Volkswagen said yesterday that it plans to invest $24 billion to significantly expand its fleet of electric and hybrid vehicles and it wants to offer an electric version of each of its 300 group models by 2030, per Bloomberg and other outlets.
Monday also brought new EV pledges from German rival Mercedes.
China said over the weekend that it is getting ready to outright ban the sale of petroleum-powered cars, although it has not set a date.
And we now have three new longer-range, mainstream-priced electric vehicles on the market: the 150-mile Nissan Leaf, and the GM Bolt and Tesla Model 3, both exceeding 200 miles of range.
Why it matters: These developments help provide much more of the critical mass that's been missing in the EV equation. If consumers begin to buy these electrics in large numbers, they will hasten the global peak in oil demand, shaking up oil companies and petro-states alike. And EVs can help cut carbon emissions, acting as one part of the complex puzzle to prevent runaway global warming.
https://www.axios.com/newsletters/axios-generate-cced8353-64be-421e-ab2b-eaa07de8cddd.html?chunk=1#story1
What FERC's chairman would have told Congress
Hurricane Irma delayed the House's return, which then scuttled today's planned hearing on the electric grid by an Energy and Commerce subcommittee.
But your Generate host obtained a copy of the planned testimony from new Federal Energy Regulatory Commission member Neil Chatterjee, who is also chairing the commission until the Senate confirms Kevin McIntyre.
What it said: You can read Chatterjee's statement here. Much of it is simply devoted to an overview of FERC activities, but this piece could bolster those hoping FERC will act to help preserve the nation's coal and nuclear fleet:
"[I]t is important to recall that states generally have jurisdiction over the resource mix in their individual states, and that FERC has generally remained resource- and fuel-neutral in fulfilling its core obligations to ensure the reliability of the bulk-power system and to maintain just and reasonable wholesale electric rates."
"That said, FERC's ongoing evaluation of the grid includes the availability of essential reliability services, including the sufficiency of such services, the types of resources for providing such services, and the compensation for providing such services, when appropriate."
https://www.axios.com/newsletters/axios-generate-cced8353-64be-421e-ab2b-eaa07de8cddd.html?chunk=2#story2
Oil market and policy notes
North Korea: Via Platts, the U.N. Security Council passed a resolution late Monday that caps crude oil and refined product exports to North Korea. "The resolution, passed unanimously by the 15-member council, is a pared-back version of one the U.S. was pushing last week calling for a ban on crude oil exports to North Korea," they report.
Russia and China: Interesting point on this Wood Mackenzie podcast about CEFC China Energy's $9.1 billion acquisition of a 14% stake in Russian oil giant Rosneft. Here's Rosneft expert Valentina Kretzschmar on why deepening ties to China makes sense for the Russian state oil giant:
"If we are thinking about the world of peak oil demand, which we are currently facing, it makes a lot of strategic sense for the world's largest listed producers, such as Rosneft, to get closer to growth markets, and this will ultimately give it a competitive advantage as it will help ensure offtake of its crude in the long term."
OPEC's reach: A new paper from researchers at Duke University and other schools makes the case that OPEC, by spending decades limiting production of the world's cheapest-to-produce crude, has changed the face of the global oil industry. It has led to development of more costly-to-produce resources, like shale and the Arctic.
"Many of these technologies — fracking, for instance — would not exist if not for the activities of the OPEC cartel," Duke economist Allan Collard-Wexler wrote in a summary of the research.
BP moves closer to pipeline IPO:
"BP PLC is moving forward with plans to float some of its vast network of U.S. pipelines in a move that would spin out cash from the company's infrastructure assets across America," the Wall Street Journal
reports
.
https://www.axios.com/newsletters/axios-generate-cced8353-64be-421e-ab2b-eaa07de8cddd.html?chunk=3#story3
Irma and Harvey update
Big picture: The latest Energy Department assessment of the two storms' effect on power and petroleum systems is available here.
Power: The latest update this morning from the Florida Division of Emergency Management shows over half the state's customer accounts still without power. They break it down by county and power company here.
The Washington Post described it this way yesterday afternoon:
"[Florida Power & Light Chief Executive Eric] Silagy said as many as 9 million people are affected by his company's outages — and while it supplies power to about half the state, it is not the state's sole utility. Shawna Berger, a spokeswoman for Duke Energy, said 1.2 million of its customers were without power in Florida, and said if you multiply that number by 2.5 — per the latest Census data, she said — that shows that 3 million people were affected."
Environment, part 1: "Floodwaters in two Houston neighborhoods have been contaminated with bacteria and toxins that can make people sick, testing organized by The New York Times has found," the NYT reports.
Environment, part 2: "The Environmental Protection Agency has opened an inquiry into whether the Arkema chemical plant in Crosby, Texas followed federal safety rules to protect against hazards, following explosions at the facility that resulted from Hurricane Harvey flooding," the Washington Examiner reports.
Refineries:
"Hurricane Harvey packed such a powerful punch that more than a dozen Gulf Coast oil refineries are still hurting two weeks after the storm struck Texas,"
CNN reports
.
https://www.axios.com/newsletters/axios-generate-cced8353-64be-421e-ab2b-eaa07de8cddd.html?chunk=4#story4
Amy's notebook: turning point in the LNG market
My Axios colleague Amy Harder explains a pivotal moment in the global gas trade...
We may be at a turning point in the natural gas export market.
What's happening: Exxon Mobil just agreed to renegotiate its contract to sell liquefied natural gas to India's Petronet LNG, Reuters reports. Experts say it was one of the first — if not the very first — instance where a supplier of LNG exports slashed its prices to keep a contract.
Why it matters: It's the first sign of how the natural gas export market, poised to be in a glut, is transitioning from a seller's to a buyer's market.
"I think it is likely that this will not be a one off, and other contracts will come under pressure in the years ahead as well," Tim Boersma, director of natural gas export markets at Columbia University's Center on Global Energy Policy, told Axios.
What's next:
"The elephant in the room will be how negotiations play out with traditional markets in Japan and Korea, and especially the Chinese national oil companies," said Saul Kavonic, an analyst with energy consultants Wood Mackenzie, per the Reuters report.
https://www.axios.com/newsletters/axios-generate-cced8353-64be-421e-ab2b-eaa07de8cddd.html?chunk=5#story5
One cool thing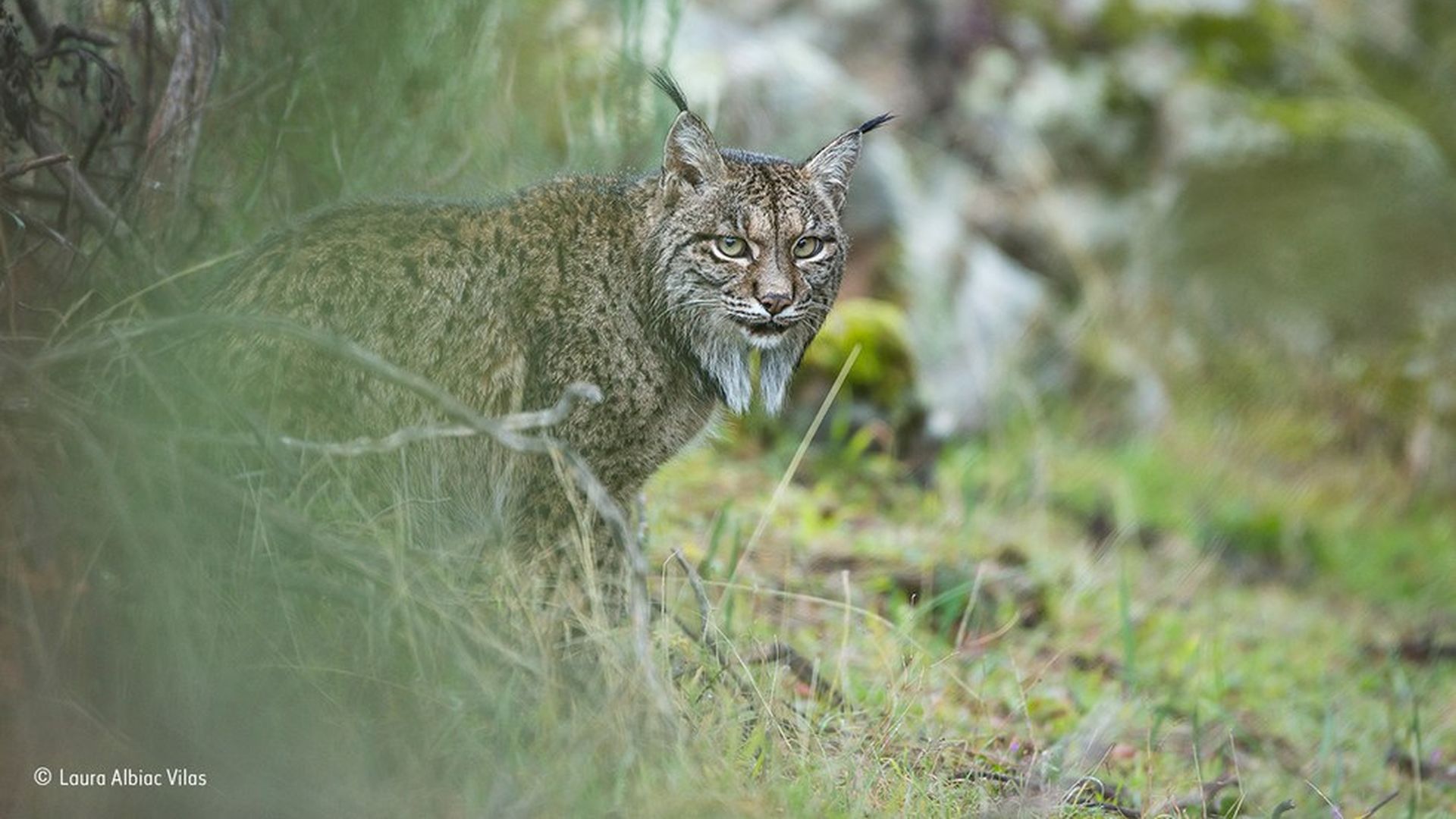 Breathtaking: That shot above is from the Natural History Museum in London's upcoming Wildlife Photographer of the Year exhibition.
You can see more of the images here. Amazing stuff.