July 11, 2019
Good morning!
Today's Smart Brevity count: 1,071 words, a 4 minute read.
And happy birthday to Suzanne Vega, who brings us today's intro tune.
1 big thing: The clean energy spending stall
Global investment in renewables and other low-carbon energy development fell 14% in the first half of 2019 compared to the same period last year, thanks largely to a steep decline in China, new data shows.
Why it matters: It marked the lowest level for any half-year since 2013, according to BloombergNEF, the consultancy that carefully tracks investment in low-carbon energy projects and companies.
Threat level: The slowdown comes as global carbon emissions are still rising — a far cry from the steep cuts scientists say are needed in coming decades to limit warming to 1.5°C or even 2°C above preindustrial levels.
By the numbers: Worldwide investment totaled $117.6 billion in the first half of 2019. Investment in China, the world's largest renewables market, was down 39% to $28.8 billion, while totals fell by much smaller amounts in the U.S. and Europe.
India, however, saw a 10% jump to $5.9 billion as it drives toward an "ambitious" target of 175 gigawatts of renewables capacity — including 100GW of solar — by 2022.
Where it stands: BNEF notes that the drop stems in part from changes in Chinese policy that move away from subsidies called feed-in tariffs in favor of competitive project auctions.
"The slowdown in investment in China is real, but the figures for first-half 2019 probably overstate its severity," said Justin Wu, BNEF's head of Asia-Pacific, in a statement alongside the new data.
"We expect a nationwide solar auction happening now to lead to a rush of new PV project financings. We could also see several big deals in offshore wind in the second half," he said.
What they're saying: I asked cleantech expert and author Ramez Naam for some perspective. He said that while obviously the world needs to be moving faster and increasing investment, the tally highlights an important change in the landscape.
"Renewables are emerging out of their first economic phase, where they were subsidy dependent," Naam tells me via email, adding,
"As renewables around the world drop into competitive unsubsidized prices, and even into prices where building new renewables is cheaper than operating existing fossil fuels, I expect investment to both grow and to be less volatile on a year-to-year basis."
2. Why crude oil prices are surging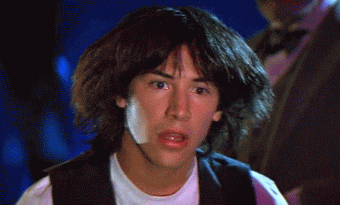 Crude oil prices have jumped to their highest levels since late May thanks to a number of forces all pushing the market in the same direction.
Driving the news: The Energy Information Administration yesterday reported a rather sharp drop of nearly 10 million barrels from U.S. commercial stockpiles.
Separately, the Gulf of Mexico storm that's prompting companies to pull staff from offshore platforms has taken 32% of Gulf oil production offline, the Interior Department said yesterday.
Geopolitical tension is also pushing prices upward. U.K. officials say the British Navy this morning was forced to prevent Iranian ships from blocking a British tanker in the Strait of Hormuz.
Where it stands: The global benchmark Brent crude is trading at roughly $67.24 per barrel as we send this newsletter.
What they're saying: One analyst cautions that the market effect of the incident with the British ship is limited.
"They might have created a little bit of disturbance, but nothing came out of it. For now we are in the process of intimidation and psychological warfare. ... To have a strong price reaction you need something to really happen," Petromatrix oil analyst Olivier Jakob told Reuters.
Go deeper: Iran gunboats tried to seize British oil tanker in Gulf, U.K. says
3. Elizabeth Warren wants a climate-friendly SEC
Democratic Sen. Elizabeth Warren, a 2020 White House hopeful, is reviving her push to require detailed disclosures from publicly traded companies about climate change.
Driving the news: Warren just reintroduced her legislation that would require filings with the Securities and Exchange Commission that cover areas including:
Greenhouse gas emissions, both direct and indirect.
Fossil fuel assets.
Physical risks from climate change and risks stemming from the global transition to a lower-carbon economy.
Why it matters: It's part of the push by Warren, one of the top-tier Democratic candidates, for much stronger financial regulation to reshape markets in a way that she says would provide greater public benefit.
Warren supports "using the power of public markets to accelerate the adoption of clean energy," she wrote in a Medium post.
But, but, but: The prospects for the bill are highly uncertain even if Democrats were to gain control of the Senate in 2020.
However, the Warren campaign tells me that some of the goals could be advanced without legislation if she's elected president.
"The SEC does have the tools to require more robust disclosures and Elizabeth will look for nominees who will pick up these tools," spokesperson Saloni Sharma told me via email.
The big picture: Revival of the proposal signals how Warren and some other candidates are crafting plans that would extend climate policy into many corners of government, not just the major resource agencies and EPA.
The legislation is co-sponsored by several other 2020 hopefuls — Sens. Kamala Harris, Kirsten Gillibrand, Cory Booker, Amy Klobuchar and Michael Bennet.
Rep. Alexandria Ocasio-Cortez is co-sponsoring a House version.
4. Catch up fast: PG&E, EQT drama, climate
Natural gas: The Houston Chronicle explains the resolution of a leadership struggle at a huge U.S. natural gas producer.
"Co-founding brothers of Rice Energy have won a proxy war against the leadership of EQT Corp., replacing a majority of the EQT board and installing one of the brothers as the chief executive officer, the company announced Wednesday," they report.
Wildfires: "PG&E Corp. knew for years that hundreds of miles of high-voltage power lines could fail and spark fires, yet it repeatedly failed to perform the necessary upgrades," the Wall Street Journal reports, citing documents obtained via the Freedom of Information Act.
Climate: Via the Washington Post: "A State Department intelligence official who was blocked by the White House from submitting written congressional testimony on climate change last month is resigning from his post."
5. Number of the day: 11
A new Moody's Investors Service report sees coal falling to as low as 11% of the U.S. power mix within roughly a decade, down from about 25% today.
The big picture: "The pace and magnitude of the decline in coal demand for power generation remains uncertain," they note.
"But the closures of coal-fired power plants already announced, plus other likely closures such as power plants more than 50 years old, would reduce coal to as little as 11% of total U.S. power generation by 2030."
Go deeper: S&P Global Platts breaks down the report here.