Good morning, and happy belated birthday America. I'll share my latest Harder Line column that checks in on my 2019 outlook, and then Ben Geman will get you up to speed on other news. 
Today's Smart Brevity count: 1,116 words/~4 minute read
1 big thing: How 2019 is going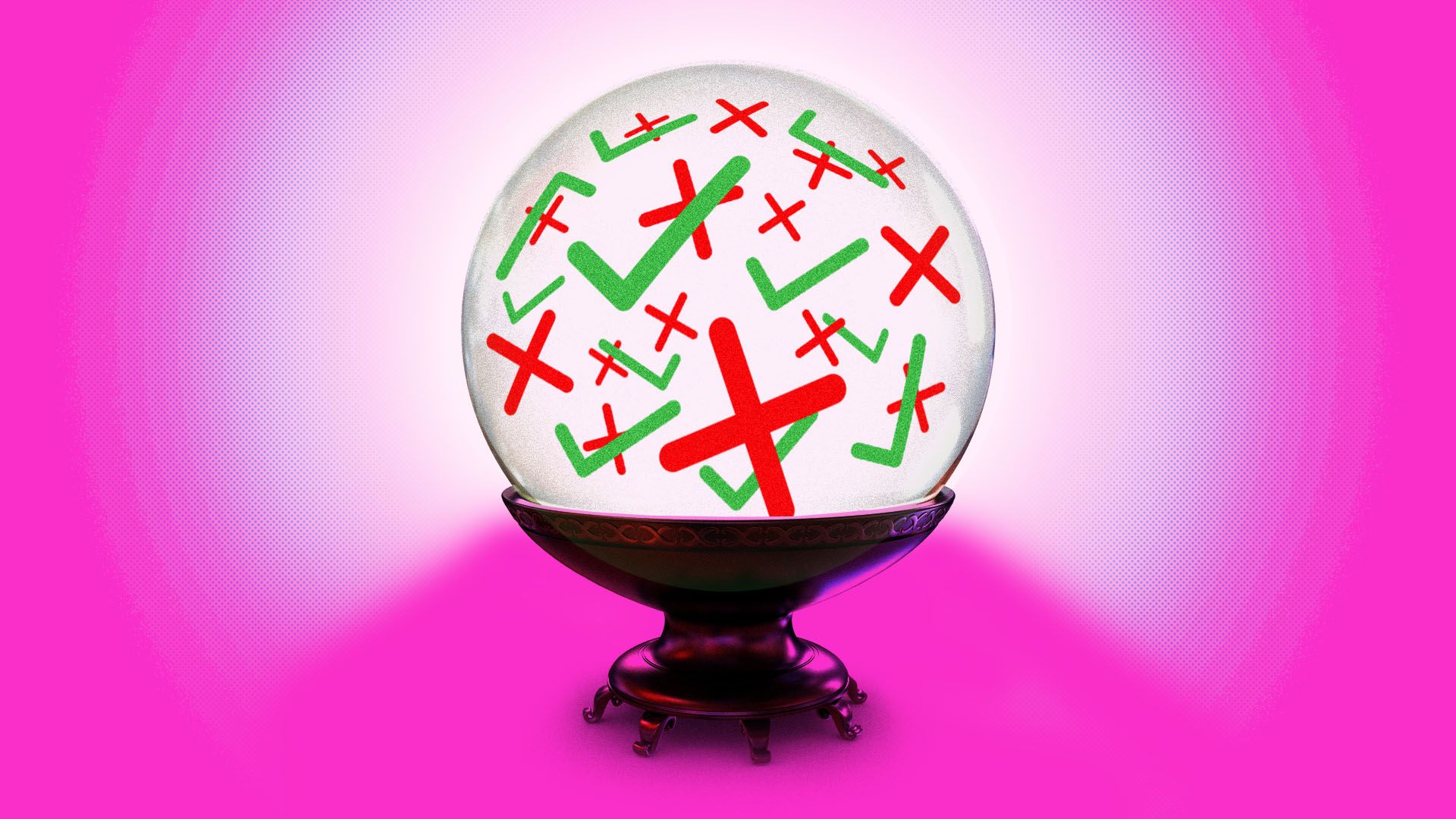 In early January I laid out 9 energy and climate issues to watch this year. Here's a fact check for how my predictions are playing out in the halfway mark of 2019.
1. Climate politics
This issue is raging — about as much as I thought it would. Democrats have held more than a dozen climate change hearings, and most Democratic presidential candidates have made it a focus in their campaigns.
2. Regulatory lawsuits
President Trump's regulatory rollback wears on, albeit unevenly and slowly.
3. Ailing coal and nuclear
Trump has struck out trying to support economically struggling coal and nuclear power plants, though the president may push the issue more as his re-election campaign progresses, one person close to the administration told me recently.
4. Protectionist spillover
Trump's on-again-off-again Chinese trade war continues to hit the energy sector, particularly natural gas.
5. Carbon taxes
There's mixed movement, both in the U.S. and Canada.
6. Oil-demand levers
I wrote in January that I was watching how the increase in electric car mandates and the growing public worry over plastics could impact oil demand. I've covered movement on the latter.
7. Oil prices' wild ride
Oil prices are facing immense, countervailing pressure from two sides: slowing economic growth and geopolitical unrest. The end result: prices not too high or low.
8. Growing climate disconnect
In the run-up to the high-profile United Nations summit on Sept. 23 that's calling on nations to ramp up commitments to the 2015 Paris Climate Agreement, I'm noticing a big disconnect: People are growing more concerned about climate change, but that's not translating into supporting aggressive policies addressing the problem, as we've seen recently in France, Washington state and Australia.
9. Election consequences, globally
In Australia, the conservative government won a surprise re-election where aggressively acting on climate change featured prominently. The results suggest voters there either don't care as much about the issue compared to others or they prefer less-aggressive measures like what the current leadership is pursuing.
Go deeper: Read the whole column
2. Trump's "Javanka Special" enviro speech
The president is giving a speech on the environment today, and some people think that's a little weird, reports Axios' Jonathan Swan and Amy.
What they're hearing: Two senior administration officials told Axios they were surprised when they first heard that President Trump would be giving a speech about his administration's "environmental leadership."
Both said the president probably won't win a public debate on environmentalism, given he's spent much of his time in office proudly repealing President Obama's environmental regulations.
"I don't know why we'd spend any time talking about their issue," one of the senior officials told Axios. By "their," the source meant Democrats.
The other official described the speech as a "Javanka Special" (a phrase some conservative administration officials use to describe liberal moves they blame on Jared Kushner and Ivanka Trump).
Behind the scenes: Administration sources with direct knowledge confirmed that Ivanka Trump encouraged the president to make a public case for his environmental record. These officials also said Brooke Rollins, a presidential adviser who is close to Kushner, has helped with today's speech.
Between the lines: Aides say we shouldn't expect Trump to do a backflip and declare that, suddenly, he's become deeply concerned about climate change. When Axios interviewed the president in October, he pooh-poohed the findings of his own government's scientists, who reported that human activities are the dominant cause of global warming observed since the mid-20th century.
Go deeper: Read the whole story in the Axios stream
3. VW and Ford set for EV collaboration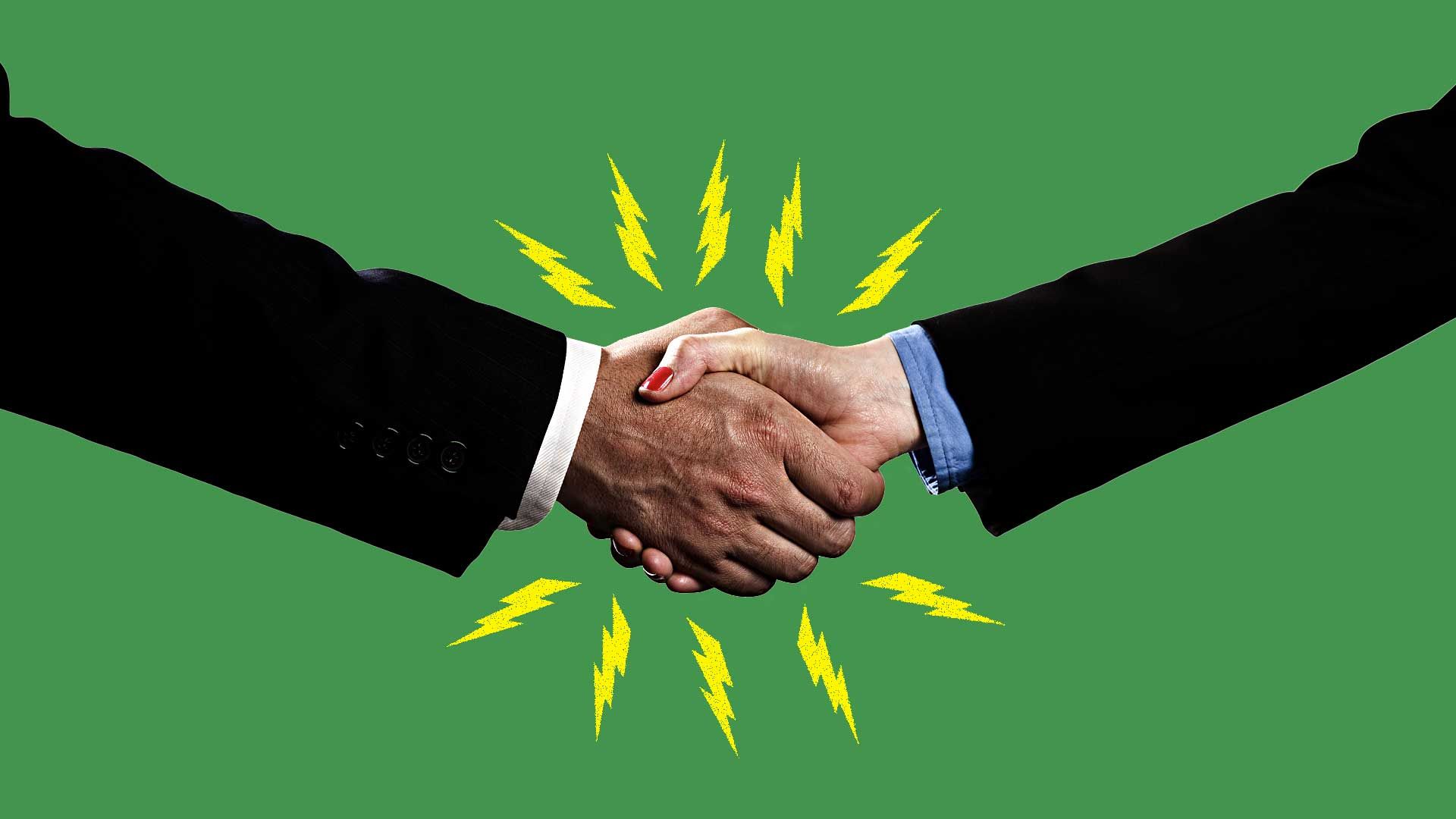 Illustration: Lazaro Gamio/Axios
ICYMYI over the break, Ford and VW could finalize a deal as soon as this week to collaborate on electric and autonomous vehicle technology and production, per the New York Times and others.
Why it matters: The looming agreement between the behemoths shows how automakers are increasingly teaming up to navigate the fraught and costly transition into EVs and autonomous systems.
Where it stands: The agreement would expand their existing partnership beyond commercial vans and pickups.
The NYT reports that it will help VW tap autonomous tech progress, while on EVs ...
"Ford, which is behind in electric vehicles, would use a platform that Volkswagen has developed for the new generation of cars. The platform consists of standardized components such as motors, chassis and batteries that can be used as the basis for a variety of vehicles, such as sedans or sport utility vehicles."
What they're saying: Ford and VW did not provide details, but they didn't knock down the reports. "Our talks with Volkswagen continue. Discussions have been productive across a number of areas," Ford told Axios.
Go deeper: How electric vehicles force automakers to play nice
4. Climate activist Steyer may revive 2020 bid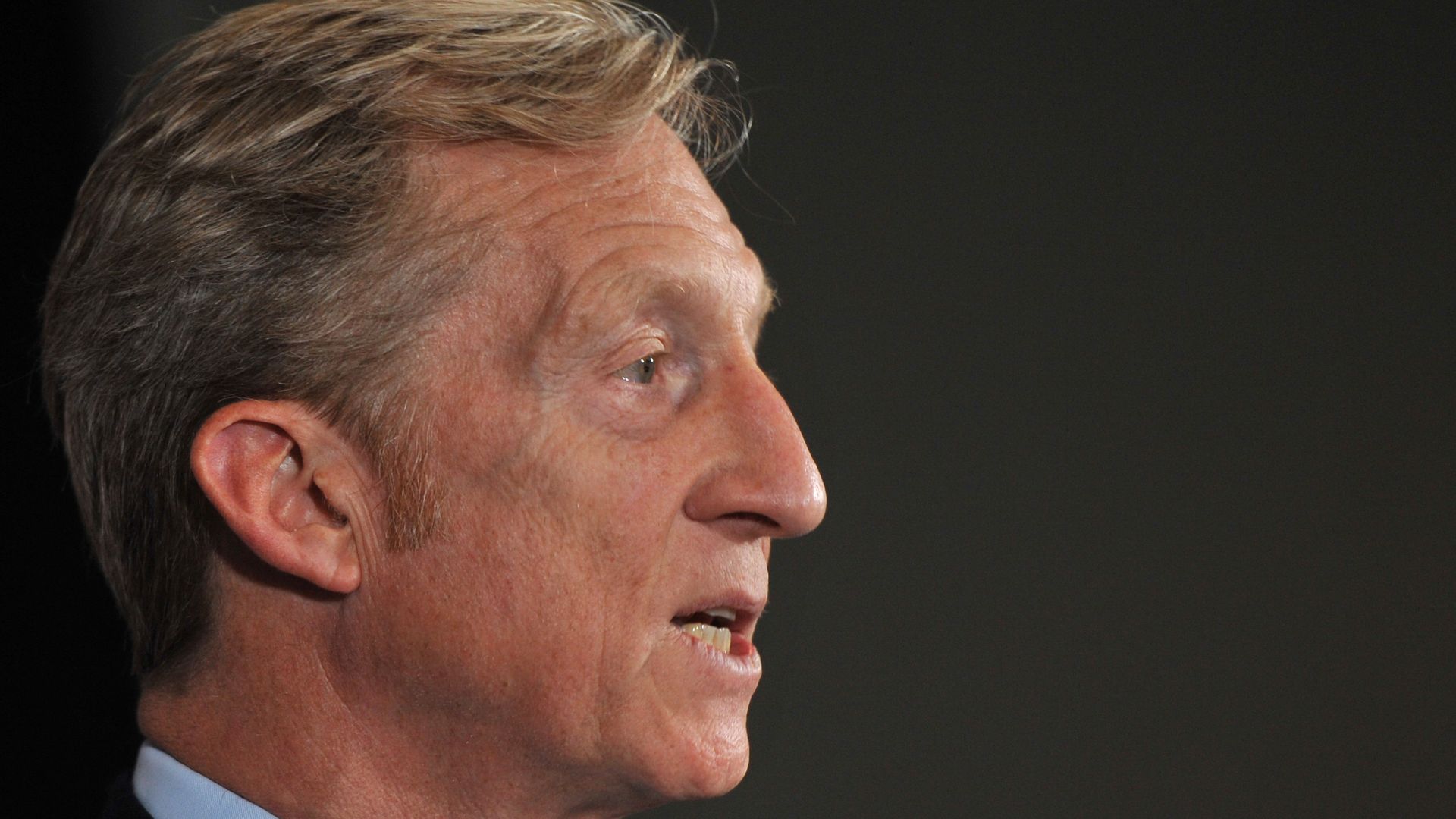 Billionaire Democratic activist and donor Tom Steyer is preparing to jump into the presidential race as soon as this week, reversing his January decision to stay out, according to several reports.
Why it matters: A well-funded Steyer run would likely include a heavy focus on climate change, though it would be broader.
The billionaire former hedge fund manager has expanded the scope of his work in recent years and now focuses on pushing for Trump's impeachment.
Where it stands: The Atlantic first reported the plan late Sunday night and cautioned that nothing with Steyer is definite until it's definite.
Behind the scenes: Per The Atlantic, Steyer is "frustrated" that Washington Gov. Jay Inslee's climate-focused campaign has not gotten more traction. He's around 1% in the polls.
But, but, but: The political opening for a relatively late-starting Steyer bid is quite uncertain.
And on the climate front in particular, it's not clear that emphasizing the topic would bring dividends to Steyer's bid.
Look what's happening with Inslee. He's certainly made the topic more prominent in the 2020 race — including his push for a climate-focused primary debate that's now supported by many candidates.
But Inslee himself has not been moving up in the polls, at least not yet.
5. Also on our radar: Oil markets and Congress
Crude oil: The International Energy Agency will release its closely watched monthly oil market report on Friday.
Why it matters: It will be the IEA's first market analysis since OPEC and Russia struck a deal last week to extend their production-limiting deal for 9 months.
Also watch for tomorrow's release of the U.S. Energy Information Administration's monthly Short-Term Energy Outlook, which has updated U.S. supply forecasts.
Congress: The House will debate the big annual Defense Policy Bill this week, and some energy- and climate-related amendments will likely surface.
The list of submissions is here, but the House Rules Committee hasn't yet decided which ones will receive floor votes.
This week's hearings, meanwhile, include a Thursday session on U.S. liquefied natural gas exports in the Senate Energy and Natural Resources Committee.
Editor's note: Item 4 was corrected to reflect that Tom Steyer is a former hedge fund manager.