Axios Generate
November 14, 2019
Good morning. Today's Smart Brevity count: 1,237 words, < 5 minutes.
And the Mason Jennings album "Use Your Voice" turned 15 this year, so it provides today's lovely intro tune...
1 big thing: The bumpy transition toward EVs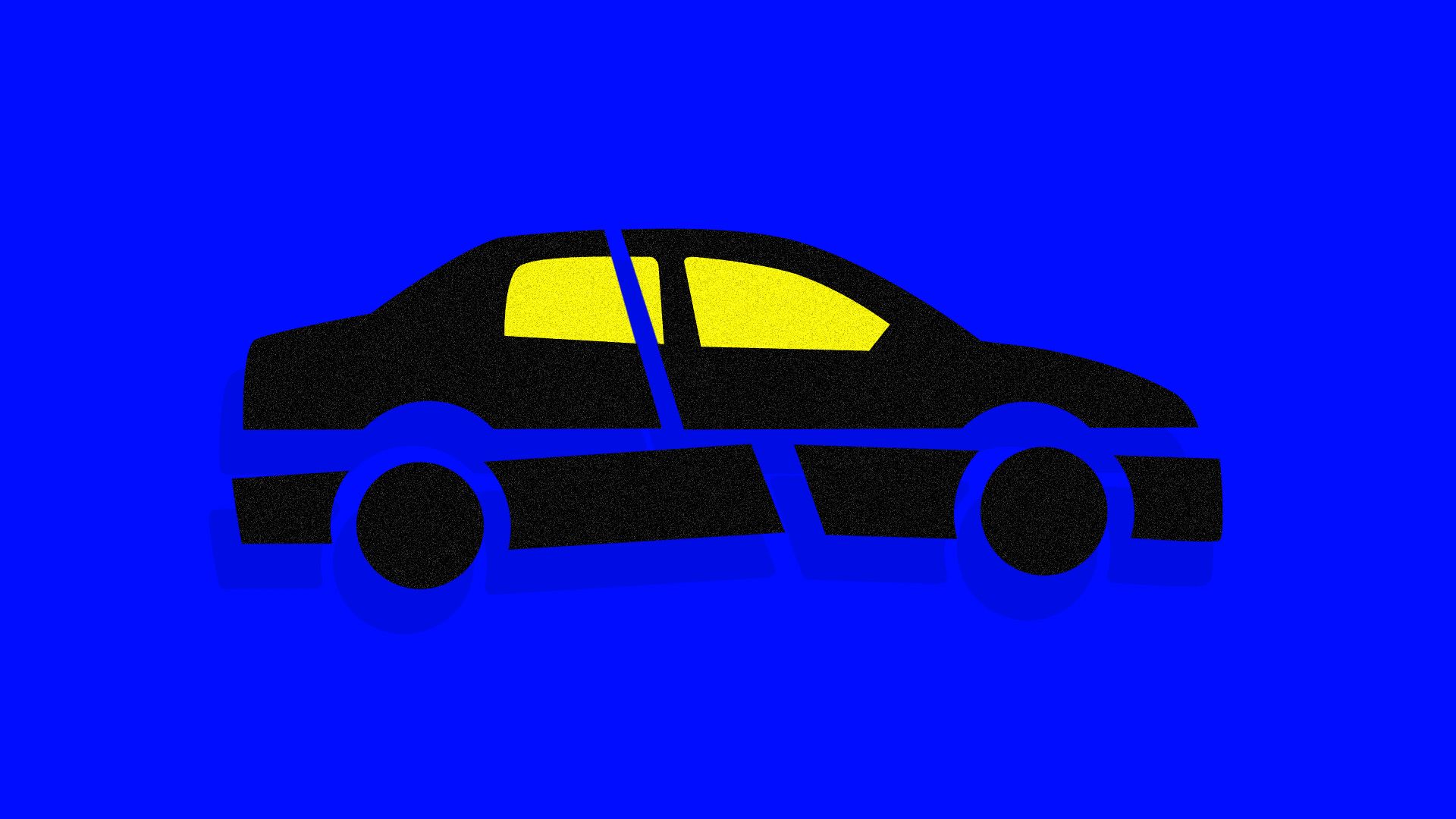 Daimler announced over $1 billion in job cuts over the next three years on Thursday, citing the costs of moving the company toward a more climate-friendly product line and meeting EU emissions targets.
Why it matters: The German auto behemoth's announcement is a sign of how the wider industry's movement toward electric vehicles and automated technology will be a bumpy ride.
"Daimler has been burning through cash in the past few months as it grapples with the cost of electrification," the Financial Times notes.
The company has various climate and EV goals, such as having plug-ins and full electrics comprising over 50% of Mercedes-Benz car sales by 2030.
The big picture: It also comes amid sluggish global auto sales. The company, at an investor presentation Thursday, cited "headwinds" from trade disputes and "overall economic uncertainty."
What they're saying: CEO Ola Källenius said that the company's metamorphosis will have a "negative impact" on earnings in 2020 and 2021.
"The expenditure needed to achieve the CO2 targets require comprehensive measures to increase efficiency in all areas of our company. This also includes streamlining our processes and structures," he said in a statement.
Quick take: U.S. automakers are hardly immune from the climate and EV-related forces that are acting on Daimler — pressures that would grow stronger if a Democrat wins the White House.
As Axios' Joann Muller pointed out during the now-ended strike at General Motors, that dispute was in part a sign of how automakers' traditional business models will have to change.
Go deeper:
* * *
Speaking of EVs, CNBC has a nice trendspotting piece about how automakers are putting performance ahead of the environment in their EV sales pitches.
The story comes ahead of Ford's rollout of its electric "Mustang-inspired" SUV next week at the Los Angeles Auto Show. The new car will be called Mach-E.
"Audi, Ford Motor, Porsche, and Volkswagen are among the brands expected to debut all-electric vehicles geared more toward enthusiasts than tree huggers," it notes.
2. An oil inflection point
New data and projections confirm the emergence of the U.S. as a net exporter of crude oil and liquid petroleum products (gasoline, diesel and and more) combined.
Why it matters: The inflection point underscores the growth of the U.S. as a petro-superpower, although we still import millions of barrels of crude oil per day and production growth is slowing.
Driving the news: The Energy Information Administration yesterday said monthly data is expected to confirm something that's been emerging in weekly tracking.
"Based on preliminary data and model estimates, EIA estimates that the United States exported 140,000 [barrels per day] more total crude oil and petroleum products in September than it imported; total exports exceeded imports by 550,000 [barrels per day] in October," EIA said in its latest Short-Term Energy Outlook.
The big picture: "If confirmed in survey-collected monthly data, it would be the first time the United States exported more petroleum than it imported since EIA records began in 1949," the agency said.
What's next: EIA sees net exports of total crude oil and petroleum products averaging 750,000 daily barrels in 2020 compared with average net imports of 520,000 barrels per day this year.
3. What Deval Patrick thinks about climate and energy
The former Democratic Massachusetts governor jumped into the 2020 race White House race this morning.
Where it stands: I'll probably have more on his record in the days ahead, but for now, E&E News reports:
"When he was governor from 2007 to 2015, Patrick pursued an aggressive climate change and clean energy agenda. During that time, Massachusetts greatly reduced its use of coal-fired electricity generation; the last coal plant in the state closed in 2017."
One level deeper: The University of Michigan's law school has a writeup of his late September appearance at their Environmental Law and Policy Program lecture series.
They note that Massachusetts joined the Regional Greenhouse Gas Initiative — a multi-state cap-and-trade program for carbon emissions from power plants — while he was governor.
But, but, but: Their piece also notes, "When asked if a cap-and-trade system would be a good way to address greenhouse gas emissions, Patrick said he didn't think it was enough of a strategy."
On the record: "When you consider a challenge as profound as climate change, it feels to me like we have to be doing a lot of different things simultaneously, and to try to get at the problem at a lot of different levels," Patrick said at the Michigan event.
Go deeper:
E&E News' Ben Storrow this morning broke down Patrick's energy record in this Twitter thread.
The WashPost's Dino Grandoni looks at political headwinds from Patrick's industry ties.
4. Net-zero plans are rare among energy companies
Despite some splashy pledges, the energy industry overall is just at the early stages of adopting "net zero" carbon emissions plans, a new report shows.
Why it matters: Achieving global net-zero emissions by mid-century is a widely cited target in a steep, steep uphill battle to meet the Paris agreement goal of limiting warming to 1.5 °C.
What they found: Analysts with the London School of Economics and Political Science and the University of Oxford examined disclosures from 132 big and publicly traded coal, electricity and oil-and-gas companies.
Just 13 of them have made a net-zero pledge of some sort, with 2050 the most common target but some with earlier goals.
Where it stands: "Some commitments cover all, or at least the majority, of a company's lifecycle carbon emissions, others cover a small share," finds the report that's also from a group called the Transition Pathway Initiative.
"Fossil fuel extraction companies that have set net zero commitments have mostly limited the scope of these to their own operational emissions, rather than downstream emissions from burning fossil fuels," it adds.
The 13 companies include Xcel Energy, Eni, Orsted, BHP Billiton, EDF, Exxaro Resources and others.
But, but, but: The analysis captures commitments made through mid-August, and there have been some since that period, such as from companies like Duke Energy and DTE Energy.
Go deeper:
5. Uber CEO: More cars are "not the answer"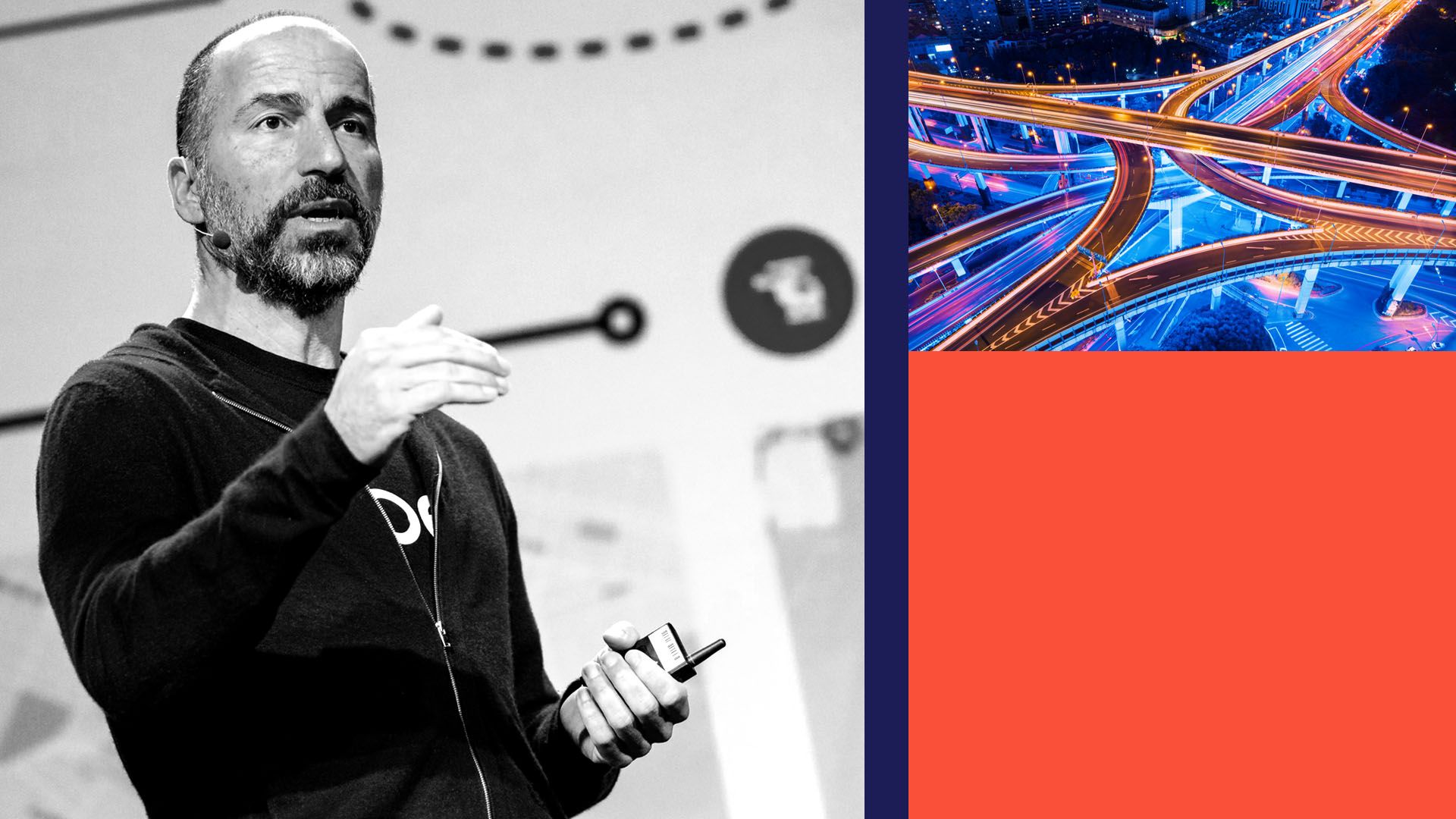 In an interview last week with "Axios on HBO," Uber CEO Dara Khosrowshahi said its business has to "radically shift how it grows" to avoid wearing out its welcome in cities, Axios' Kim Hart reports.
Why it matters: That means investing in fleet electrification and convincing people to take alternative modes of transportation like Uber buses, electric bikes and scooters are key goals for the company — which doesn't have a history of playing nice with cities.
"We are guests on the streets of the cities in which we operate. And we have to make sure that our growth is always in concert with the regulators, etc. ... More cars is not the answer."
— Dara Khosrowshahi
The big picture: In many places, Uber is the face of the gig-economy and all the baggage that comes with it — like tensions around driver pay, lack of benefits for workers and, in terms of transportation, increased congestion.
6. Quote of the day
"Climate change is an important issue, but it is not one that is given principally to the Fed to deal with."
Who said it: Federal Reserve chairman Jerome Powell, answering questions from the Joint Economic Committee on Capitol Hill yesterday.
Why it matters: That comment and others during the hearing signal that Powell isn't moving toward the more activist posture of a number of other central banks.
However, the Fed is boosting its analytical efforts, last week holding its first-ever climate change research conference, which Axios' Courtenay Brown explores here.
Where it stands: "The lens for us is risk management. There are researchers all through the Federal Reserve system who are thinking about the longer run implications of climate change for the economy, for financial institutions, and for all kinds of things," Powell said.
Go deeper: Federal Reserve leaves action on climate change to politicians (Bloomberg)