Axios Generate
May 10, 2023
🐪 Halfway there! Today's newsletter has a Smart Brevity count of 1,231 words, 5 minutes.
📬 Did a friend send you this newsletter? Welcome, please sign up.
🎶 This week in 1995 brought the U.S. release of Jamiroquai's "The Return of the Space Cowboy," which provides today's intro tune...
1 big thing: Microsoft commits to electricity from nuclear fusion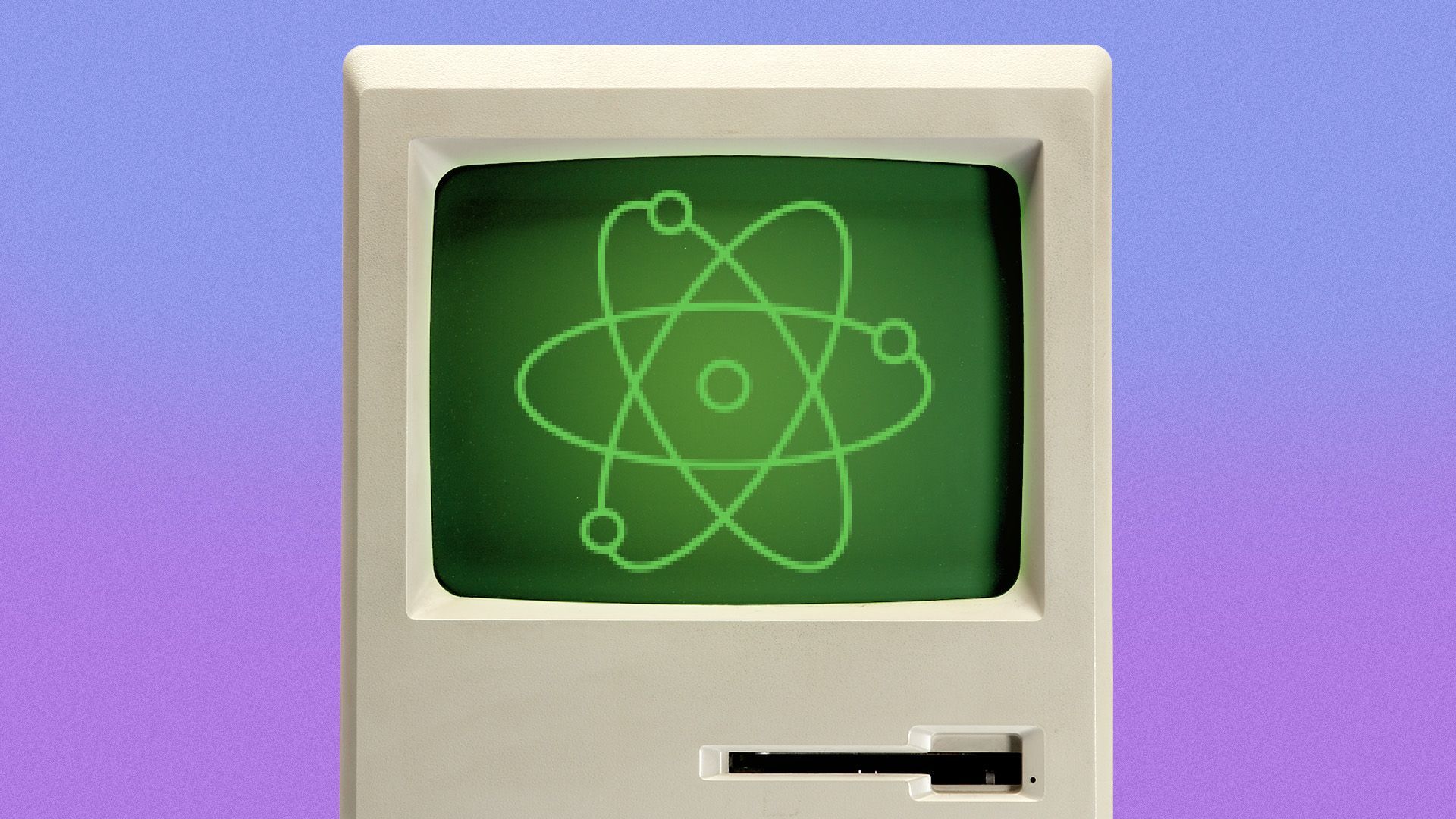 Microsoft has signed a power purchase agreement with nuclear fusion energy startup Helion for at least 50 megawatts of electricity beginning in 2028, the companies announced Wednesday, Andrew writes.
Why it matters: The agreement is being billed as the world's first such deal for a fusion firm. It comes as money and interest pours into the much heralded, yet-to-be-realized clean energy source.
Zoom in: Helion plans to locate its fusion plant in Washington state, home to both companies, and sell power directly into the grid via Constellation.
Microsoft plans to use the electricity to power its data centers, chief sustainability officer Melanie Nakagawa told Axios in an interview.
Helion, which attracted a $500 million funding round in 2021, says its Polaris fusion reactor is on track for the 2028 deadline. Fusion has long been viewed as the holy grail of clean energy, and recent advances have led to a mini-boom of funding fusion startups.
Helion has ambitious timelines, including proving it can produce electricity by 2024, but CEO David Kirtley told Axios they are confident they can be met.
What they're saying: "This PPA is a signal that fusion is now moving out of the basic research stage, the R&D stage," Kirtley said in an interview.
"Now private companies — Helion being the first, but probably not the last — are now commercializing this to build power plants quickly. And we think it's accelerating."
Yes, but: Despite recent advances, fusion power still has a long road of development ahead until it can be a commercial source of electricity.
The big picture: The Helion deal is part of Microsoft's overall sustainability strategy, which is detailed in a new report released Wednesday.
Microsoft is betting big on carbon removal technologies, many of which are not yet proven at scale, in order to reach its goal of becoming a carbon negative company by 2030.
It is the largest corporate purchaser of carbon removal, Nakagawa said, contracting 1.4 million metric tons of removal in fiscal year 2022.
The intrigue: Microsoft is aggressively pursuing generative AI technologies, which demand large amounts of computing power. Nakagawa sees this trend as reinforcing the need for a cleaner grid.
She also pointed to the potential for AI to accelerate decarbonization via the development of new sustainability solutions.
2. Trump's Interior boss pens how-to guide for successors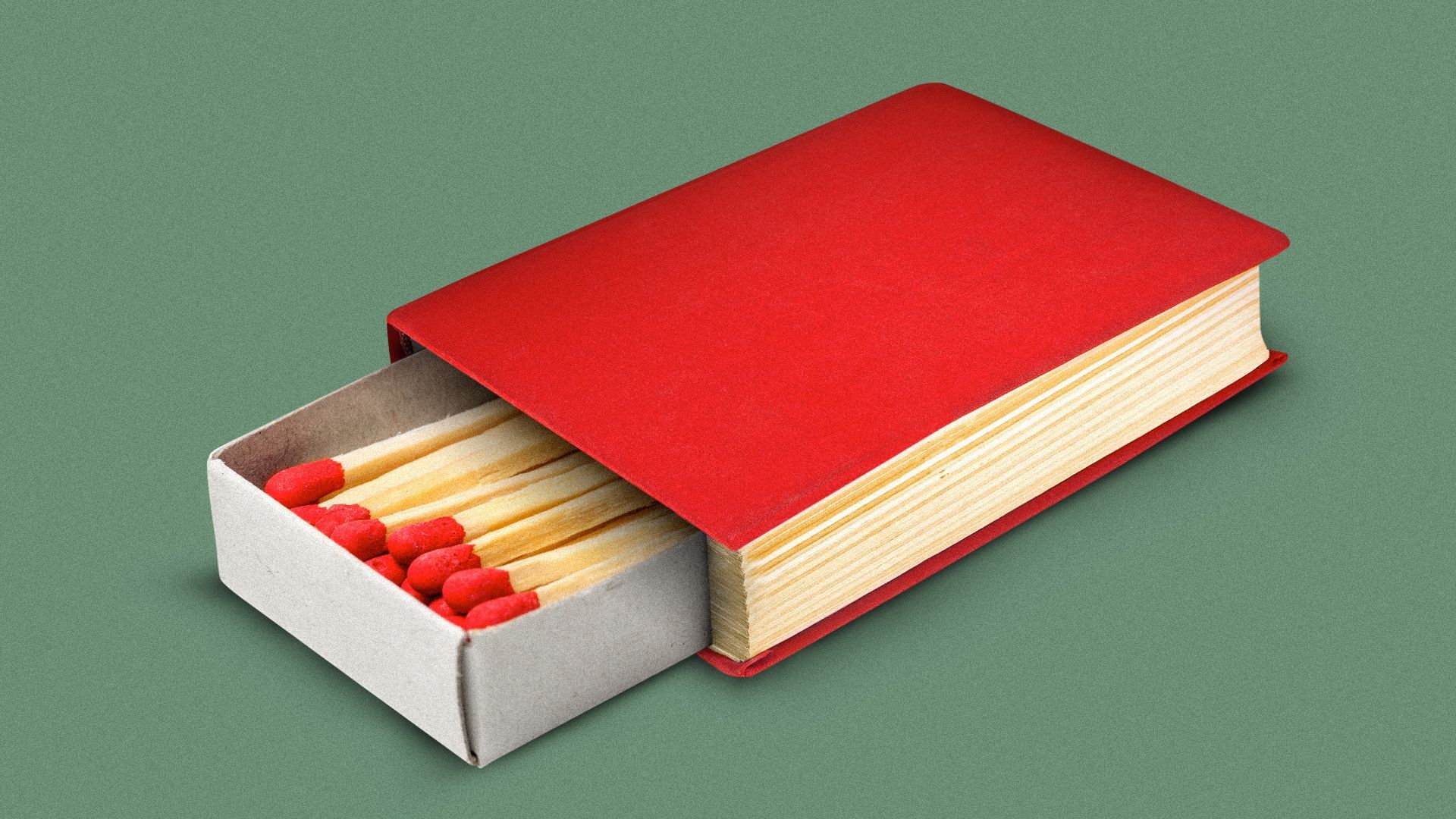 A new book by David Bernhardt, who was Donald Trump's Interior secretary, could become vital reading for conservatives trying to stop bureaucracies from thwarting future GOP presidents, Axios Pro Energy Policy's Jael Holzman reports.
Why it matters: Unlike many Trumpworld tell-alls, which focus on D.C. intrigue, Bernhardt's "You Report to Me" unspools his decades of service into a call for cutting the decision-making authority of career staff at agencies.
One chapter — "Draining the Swamp" — includes specific recommendations on how to dismantle the current system of civil service.
Reality check: Bernhardt's suggestions are unlikely to be law any time soon.
Yes, but: It could get the attention of Republicans seeking to back claims that agencies are being "weaponized" against conservatives.
It has a list of fresh allegations involving career staff that Bernhardt says actively undermined some of Trump's policy priorities.
Subscribe to Axios Pro Energy Policy for the full story — and lots of scoops and vital analysis every week.
3. Oil and gas health impacts cost $77 billion per year, study finds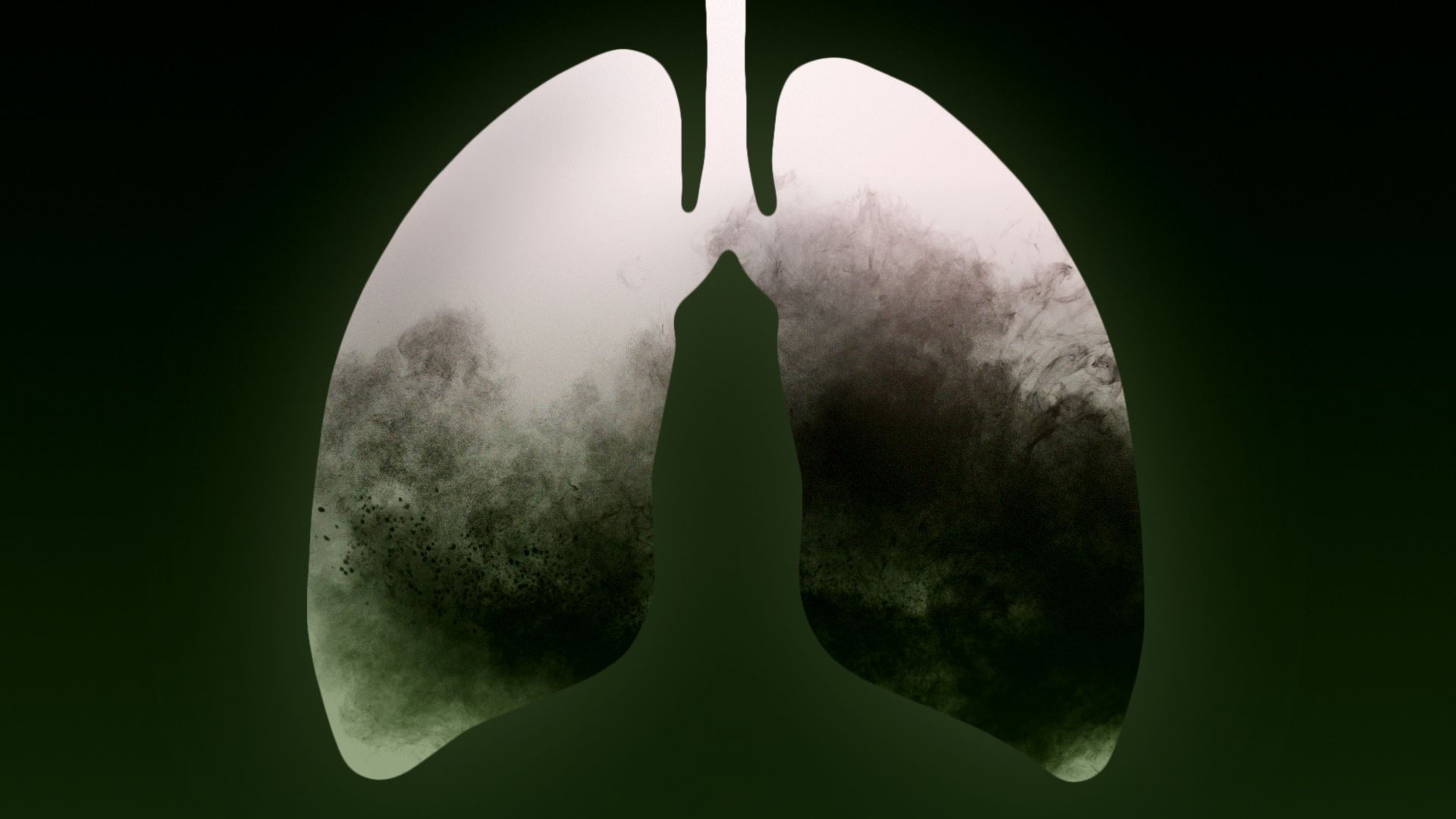 A new study finds air pollution from U.S. oil and gas production causes roughly $77 billion in health impacts nationwide every year, and contributes to thousands of early deaths and health flare-ups, Axios' Ayurella Horn-Muller reports.
Why it matters: It puts a price tag on one of the human costs of domestic oil and gas activity.
What they found: The pollutants nitrogen oxide, fine particulate matter and ozone from U.S. oil and gas production contributed to 7,500 excess deaths, 410,000 asthma attacks, and 2,200 new cases of childhood asthma across the U.S. in 2016, per the study published Monday in the journal Environmental Research: Health.
Nitrogen oxide was the largest contributor to the overall health impacts, followed by ozone and then fine particulate matter.
Texas, Pennsylvania, Ohio, Oklahoma and Louisiana — all states with significant oil and gas activity — saw the highest proportions of associated health damages.
The intrigue: Lead author Jonathan Buonocore, an assistant professor at Boston University School of Public Health, tells Axios that the effects were not limited to areas with active production.
Impacts also spread across state lines to densely populated cities with little to no gas activity — such as Chicago, New York City, Baltimore, Washington, D.C. and Orlando.
"This is a major cost that's not being accounted for" in most discussions of oil and gas, says Buonocore.
4. Rivian's bright spot as EV startups struggle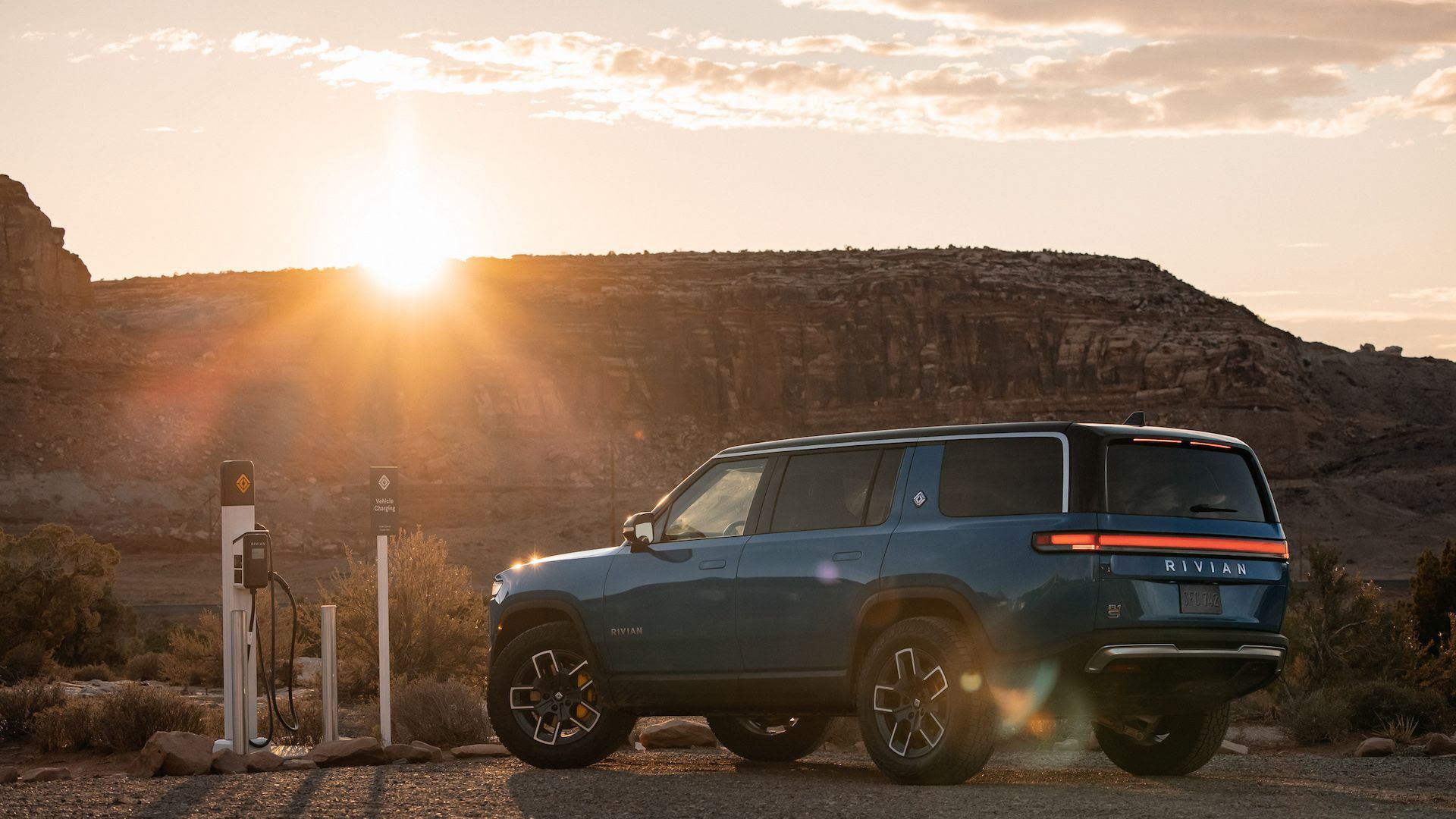 The EV startup Rivian's stock is up roughly 8% after the company's Q1 financials met or beat expectations and it stuck with projections of building 50,000 vehicles this year, Ben writes.
Why it matters: It's a bright(ish) spot in an otherwise tough week for EV startups — one that highlights the wider challenge of becoming a commercial-scale automaker in a competitive and still-limited market.
Driving the news: The company reported a net loss of $1.35 billion, smaller than the same stretch last year, and revenues of $661 million.
The company makes SUVs, pickups for the consumer market, and electric delivery vans for Amazon.
Catch up fast: Fisker's stock dropped 7% yesterday after it lowered its production guidance significantly.
Hydrogen and electric truck firm Nikola's shares also fell steeply yesterday after it announced a production pause to re-tool its assembly and cost-cutting efforts.
Luxury EV maker Lucid also saw market sentiment sour again after its Q1 numbers missed estimates Monday and it projected its 2023 output on the low end of prior guidance.
The big picture: These startups face jeopardy because they lack the financial cushion of legacy automakers in the competition for the growing market.
Incumbents have the balance sheets to absorb EV losses, and internally subsidize those models with profits from gas-powered SUVs, pickups and other models.
The bottom line: Becoming the "next Tesla" is not easy.
5. 🏃🏽‍♀️Catch up fast on policy: Permitting, cars, waste
📝 The U.S. Chamber of Commerce, for the first time, is urging lawmakers to tether provisions to speed up infrastructure permitting to the hoped-for debt ceiling deal, Ben writes.
Quick take: The Chamber is a K Street powerhouse. Its posture announced Tuesday could boost the odds — which are still very long — of a permitting deal to emerge in the debt standoff.
🚗 A trade group of auto giants like Ford, GM, and Volkswagen is warning the EPA that its draft rules to bolster EV deployment present daunting hurdles despite sales growth.
Catch up fast: The agency estimates the proposed emissions standards would mean EVs growing to 60% of light-duty sales by 2030.
What they're saying: "These levels are substantially higher than what the auto industry indicated was achievable even after application of the supportive policies in the IIJA and IRA," Mike Hartrick of the Alliance for Automotive Innovation said in prepared remarks for yesterday's public hearing on the proposal.
Why it matters: The group's skeptical take, while stopping short of outright opposition, signals the potentially intense bureaucratic and political battle ahead over the plans.
☢️ "Holtec International has received federal approval to build and operate an underground nuclear waste storage facility in southeastern New Mexico," Bloomberg reports.
The intrigue: New Mexico Gov. Michelle Lujan Grisham and many other state lawmakers ardently oppose the facility for commercial spent fuel and promised to fight it.
🙏 Thanks to Nick Aspinwall and Chuck McCutcheon for edits to today's edition.