Axios Generate
July 24, 2018
1 big thing: Making sense of Tesla's wild day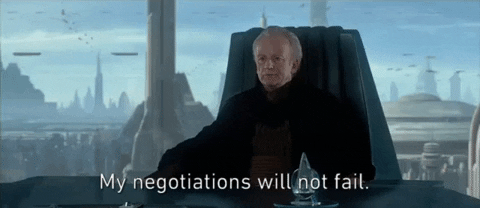 Tesla's upcoming second-quarter earnings call on Aug. 1 just got a lot more interesting.
The intrigue: The Silicon Valley electric automaker's stock plunged yesterday — and then clawed back to close down 3.3% — after the Wall Street Journal reported that it has asked a group of suppliers to refund some money back.
Why it matters: The report's wide circulation and multiple analysts' efforts to interpret it highlight the intense scrutiny facing the company, which has pledged to finally become profitable in the second half of this year.
What they're saying: Tesla sought to downplay the WSJ report without denying it, calling it a negotiation that's a "standard part of the procurement process," in a statement yesterday. Tesla made some other points, including...
They had asked fewer than 10 suppliers for cuts in spending on long-term projects that began in 2016 and are not complete.
The changes would affect future cash flow, but would not influence Tesla's ability to become profitable in the third quarter specifically.
Buzz: The statement leaves several important questions unanswered. Kelley Blue Book analyst Rebecca Lindland notes that we still don't know about the size of the suppliers or what they're providing.
"I don't care about the number of suppliers. It's who are they?" Lindland tells Axios.
Lindland says that while negotiations with suppliers are commonplace in the auto industry, the reported request for money back is unusual.
Go deeper: A number of other analysts echoed that sentiment. For instance, Morningstar Research analyst David Whiston wrote a note quoted by the Los Angeles Times:
"Automakers often have brutal pricing demands on suppliers for future work, but retroactive rebates is not something we hear much about."
The big picture: The same LA Times piece looks at the wider response to the report...
"The attempted squeeze on suppliers was viewed by Tesla critics — including short sellers, who bet that a stock price will decline — as an act of desperation. Others, including the company and analysts who are bullish about it, saw the move as a sign of increased negotiating power as production numbers improve."
2. Exxon's expanding offshore future

ExxonMobil's mammoth discovery off Guyana's coast has grown even bigger — the deepwater Stabroek block is now estimated to contain 4 billion barrels of recoverable oil, the company announced Monday.
Why it matters: The new estimate (its prior estimate was 3.2 billion barrels) is a bright spot for Exxon, and a key part of Exxon's long-term recovery strategy.
The last several years have been an atypically difficult stretch for the company, including a stock price plunge earlier this year with only partial recovery. It has also struggled to grow production even as crude prices have come back.
The details: Exxon said yesterday that it hopes to be producing — along with partners Hess and China's CNOOC — up to 750,000 bpd in Guyana by 2025.
What they're saying: Ruaraidh Montgomery, an analyst with the consultancy Wood Mackenzie, tells Axios that the higher resource estimate was expected but welcome news for Exxon, and he expects more resource additions.
This will mean investors will be looking for a delivery on these promises, he added.
"The accelerated production outlook is the more interesting part of the announcement as it's quite aggressive. Of course [Exxon] has has a good project execution track record, but the target is ambitious," he said.
The big picture: More broadly, oil experts say that amid all the focus on U.S. shale production in Texas and elsewhere, development of big fields in frontier areas will be needed to ensure sufficient global supplies during the next decade and beyond. And Exxon's Guyana finds are some of the world's largest in recent years.
The chart above, from a new Moody's Investors Service note, shows the capital and exploration spending plans of five of the world's largest oil and gas companies through 2020.
Exxon is planning substantial investments in new supplies as part of a plan rolled out in March to double its earnings to $31 billion annually by 2025.
What's next: Company officials could provide more details about the plan when Exxon announces its Q2 results and holds a call with analysts on Friday.
Go deeper: Read the full story in the Axios stream. And check out the NYT's deep dive on what it means for Guyana, the South American country that's poised to become the world's newest petro-state.
3. California's auto showdown with EPA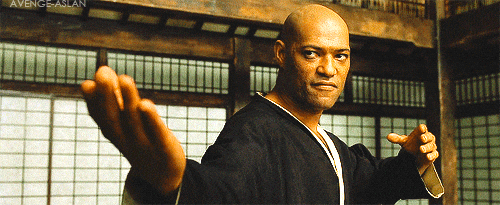 The looming Trump administration proposal to weaken Obama-era auto mileage and carbon emissions rules will seek to revoke California's power to impose its own vehicle regulations, Bloomberg reports.
Why it matters: Their story confirms that the White House and California are on a high-stakes legal collision course over the power of the nation's largest vehicle market to set tougher rules that a number of other states follow.
What's next: The Trump administration is slated to release plans as soon as this week to rewrite and weaken Obama-era vehicle standards that cover model years 2022–2025.
Go deeper: Over at Legal Planet (a joint blog of two University of California law schools), UCLA's Ann Carlson explores the nuances of the court battle over whether the weaker rules, and revocation of California's discretion, violate the Clean Air Act. Carlson writes:
"In my view the law is on the side of California and its allies, though with an increasingly conservative, anti-regulatory Supreme Court, predictions about the ultimate outcome of litigation are fraught with uncertainty.  Stay tuned."
4. Trade groups to Trump: Back Obama's climate plan
Axios' Amy Harder reports ... Powerful industry associations including the U.S. Chamber of Commerce launched an advocacy group Monday that's urging President Trump to back an Obama-era climate policy.
The details: The new coalition called Let America Lead says the Obama initiative — a phase-down and replacement of coolants that emit powerful greenhouse gases — makes America competitive and creates jobs.
Of note: Climate change isn't mentioned.
The big picture: The Obama administration helped broker a 2016 amendment to the Montreal Protocol, the 1987 international treaty to repair the ozone layer.
The Kigali amendment seeks to phase out hydroflourocarbons, a class of chemicals in air conditioning and refrigeration that are ozone-friendly but spew heat-trapping gases.The goal is to replace them with products that neither degrade ozone or warm the earth.
What's next: The amendment requires Senate approval, which is a component of the campaign. But the Trump administration has yet to submit the Kigali amendment for Senate ratification.
Backers of the new campaign include the National Association of Manufacturers and the American Chemistry Council.
Go deeper: Read the full story in the Axios stream.
5. On my screen: cybersecurity, climate, shale
Cybersecurity: Via the Wall Street Journal, "Hackers working for Russia claimed 'hundreds of victims' last year in a giant and long-running campaign that put them inside the control rooms of U.S. electric utilities where they could have caused blackouts, federal officials said."
Renewables: Greentech Media unpacks plans by the huge oil-and-gas trading house Vitol to invest in European renewable power projects.
"Vitol's commitment is the latest in a growing roster of fossil-fuel-centric companies showing confidence in clean energy through financial commitments," they report.
Shale: Via Reuters, "Shares of oilfield services provider Halliburton fell by more than 8 percent on Monday after the company warned of moderate growth in the oil and gas-rich Permian Basin and lower third-quarter earnings."
Carbon pricing: A new paper in Nature Sustainability makes the case that wider adoption of carbon pricing — and scaling back fossil fuel subsidies — can help put countries on a path to meeting UN Sustainable Development Goals.
But the extent of that potential varies significantly by country, according to the analysis by researchers with the Potsdam Institute for Climate Impact Research and the Mercator Research Institute on Global Commons and Climate Change.
"Our analysis identifies many countries — for example, Asian nations such as India, Indonesia and Pakistan — in which carbon pricing can cover a substantial share of the public revenues needed to finance SDGs," they write.
"Carbon pricing is particularly valuable in countries where the potential for private sources to finance SDGs is low — for instance, in several African countries such as Nigeria, Senegal and Uganda."