Welcome back!
Fifty-three years ago today, Bob Dylan released "Bringing It All Back Home," so he'll provide today's intro song from that album . . .
https://www.axios.com/newsletters/axios-generate-c36d66fa-0e06-42a6-b716-e558a342b11d.html?chunk=0#story0
CO2 emissions rising after 3-year pause, IEA says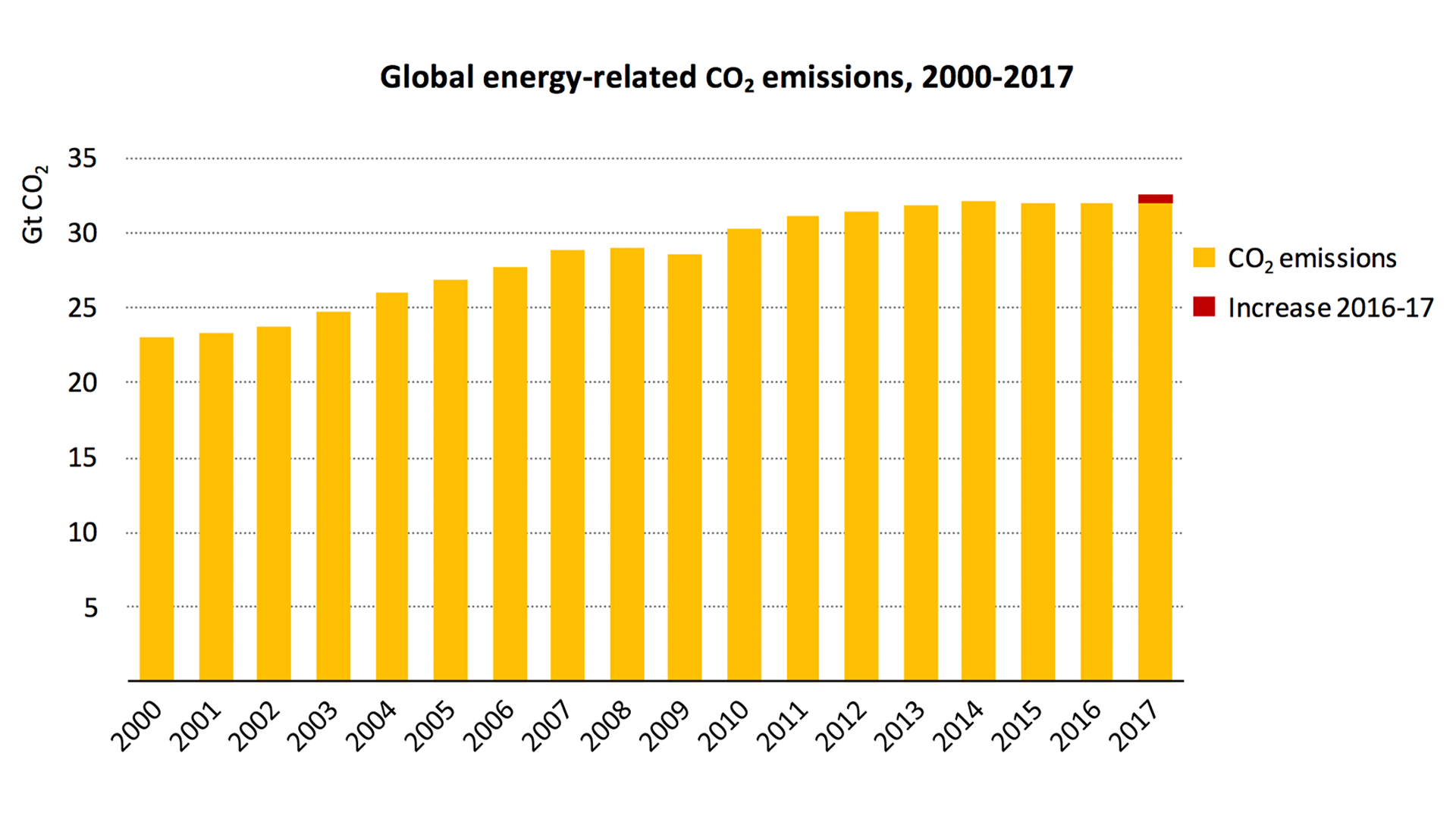 Chart: The International Energy Agency's Global Energy and CO2 Status Report
A new International Energy Agency report finds that worldwide carbon dioxide emissions from energy — which are the lion's share of global emissions — ticked upward by 1.4% in 2017 after a three-year plateau.
Why it matters: The findings underscore the immense challenge of reigning in heat-trapping emissions in an increasingly energy-hungry world. Carbon dioxide output is on pace to eventually bring about global warming levels that blow past the targets of the Paris climate agreement.
What's happening now: Emissions rose despite the expansion of solar and wind power, and displacement of coal by natural gas and renewables in some markets.
"The increase in carbon emissions, equivalent to the emissions of 170 million additional cars, was the result of robust global economic growth of 3.7%, lower fossil-fuel prices and weaker energy efficiency efforts," the report states.
The big picture: The agency estimates that global energy demand increased by 2.1% last year, well above by the 2016 rate, with 40% of that growth coming from China and India alone.
Fossil fuels met over two-thirds of that additional worldwide energy need.
Demand for coal, the most carbon-intensive fuel, rose by about 1% after two years of declines. However, renewables, natural gas, nuclear and oil all grew more robustly.
The context: The IEA data is the second major report to show that the multi-year hiatus in emissions increases has ended. A recent study called Global Carbon Budget reached a similar conclusion, finding that global emissions from fossil fuels and industry grew by 1.5% last year.
https://www.axios.com/newsletters/axios-generate-c36d66fa-0e06-42a6-b716-e558a342b11d.html?chunk=1#story1
Congress rebuffs Trump on green energy cutbacks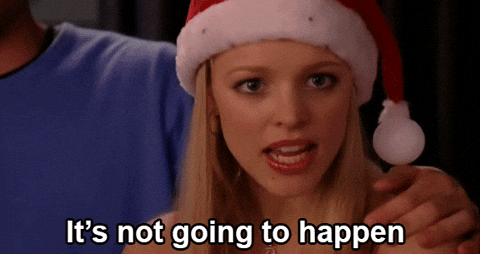 Yeah, no: The new Capitol Hill spending deal rejects the White House push to sharply cut renewable energy R&D and kill an Energy Department program that seeds breakthrough technology innovation.
Why it matters: There's little GOP appetite on Capitol Hill for the White House energy spending agenda, even as Republicans largely support Trump administration's efforts to unwind regulations and expand oil-and-gas leasing.
By the numbers: The sweeping fiscal year 2019 spending plan would...
Provide over $2.3 billion for DOE's Office of Energy Efficiency and Renewable Energy, an increase over current levels that rejects the White House proposal to cut funding by 66%.
Provide $353 million for DOE's Advanced Research Projects Agency — Energy, a roughly $48 million boost that bats aside the White House effort to end the program that's popular on both sides of the aisle.
Increase funding for DOE's fossil energy arm to roughly $727 million, which is a larger increase than the White House request. The Office of Fossil Energy includes work to develop low-carbon coal tech.
Thought bubble: While the White House budget plan is always DOA, it nonetheless helps to set parameters around decisions. So that's one reason (though hardly the only one) that advocates of a huge increase in clean tech R&D spending won't have traction anytime soon.
https://www.axios.com/newsletters/axios-generate-c36d66fa-0e06-42a6-b716-e558a342b11d.html?chunk=2#story2
Duke Energy plans to change power mix
My Axios colleague Amy Harder reports...
Responding to shareholder pressure, Duke Energy is releasing today a climate-change report that sketches a drastically changed electricity mix in a carbon-constrained future.
Why it matters: As one of America's largest utilities, its speculation on this front is a indication how the country's electricity mix may change in the decades ahead. Duke has more than seven million customers in the Carolinas, the Midwest and Florida.
The bottom line: It outlines a 2050 scenario where the world has taken steps to cut greenhouse gas emissions to a level consistent with keeping global temperatures from rising two degrees Celsius. That's the big ambition of the 2015 Paris climate deal, but the current commitments aren't close to reaching that.
Duke's 2017 → 2050 generation mix:
Coal: 34% → zero.
Renewables (wind, hydropower and solar): 1% → 23%.
Natural gas: stays at about one-third.
Nuclear: stays at about one-third. This relies on an assumption that federal regulators grant Duke additional operating licenses to allow their existing reactors to run 80 years.
The report creates a new, vague category called "new load following, zero emitting" technologies, which accounts for 13% of its mix by 2050. This is a catch-all for low-carbon resources not widely available today.
https://www.axios.com/newsletters/axios-generate-c36d66fa-0e06-42a6-b716-e558a342b11d.html?chunk=3#story3
"Bellwether" Gulf lease sale yields modest results
Kind of meh: Yesterday's Interior Department sale of Gulf of Mexico oil-and-gas leases drew relatively modest action, with companies offering roughly $125 million in winning bids (and $139 million in total bids).
Who's buying: The chart above shows the companies that submitted the highest total winning offers in Lease Sale 250 and how many blocs they successfully bid on.
One reason it matters: The expectations game. Interior secretary Ryan Zinke told a major energy conference in Houston this month that the sale would be a "bellwether" for industry interest in new Gulf leases.
The previous Gulf auction in August drew $121 million in high bids, while the one before that, which was a year ago, drew almost $275 million in high bids.
Context: The sale arrives at a time when the Gulf is competing with onshore U.S. shale and offshore opportunities in other regions, such as Brazil's massive fields.
The bids were nowhere near the salad days of Gulf lease sales, which have even seen several billion dollars in total bids on some occasions over the years.
Yes, but: Via S&P Global Platts, "Sale 250 featured fairly high offers made by Shell for the four tracts offered in the remote Alaminos Canyon area that borders Mexican waters. Shell put down $6.5 million, $3.8 million, $2.1 million and $1.2 million, respectively, for the four blocks, and was the apparent high bidder on all."
Their piece also notes "spirited" bidding in the Mississippi Canyon region near the Louisiana coast.
https://www.axios.com/newsletters/axios-generate-c36d66fa-0e06-42a6-b716-e558a342b11d.html?chunk=4#story4
On my screen: EVs, climate change, solar
Getting closer: "Electric cars may be cheaper than their petroleum counterparts by 2025 if the cost of lithium-ion batteries continues to fall," Bloomberg reports.
Done deal: The Los Angeles Times breaks down yesterday's shareholder approval of Tesla co-founder Elon Musk's big compensation package.
"Although nominally valued at $2.6 billion, Musk's pay package could generate $55 billion or more for Musk if Tesla hits a series of aggressive financial goals," the paper reports.
Climate lessons: The Associated Press breaks down yesterday's federal court hearing in California in a lawsuit against major oil companies.
Their lede: "There were no test tubes or Bunsen burners, but a courtroom turned into a science classroom Wednesday for a U.S. judge considering lawsuits that accuse big oil companies of lying about the role of fossil fuels in the Earth's warming environment."
Solar trade: Via Greentech Media, "The Trump administration has refused to accept European Union alternatives to U.S. safeguard tariffs on imported solar products, according to a joint statement issued by the World Trade Organization."
Solar purchase: Microsoft announced on Wednesday "the single largest corporate purchase of solar energy ever in the United States," as it will buy 315 megawatts of energy from two Virginia facilities, CNBC reports.