Axios Generate
January 06, 2020
Happy new decade! In my latest Harder Line column, I describe the 10 things I'm watching in 2020. What are you watching?
I'll share a glimpse of that, and then Ben Geman will get you up to speed on other news. Today's Smart Brevity count: 1,347 words, 5 minutes.
1 big thing: Oil, China and more to watch in 2020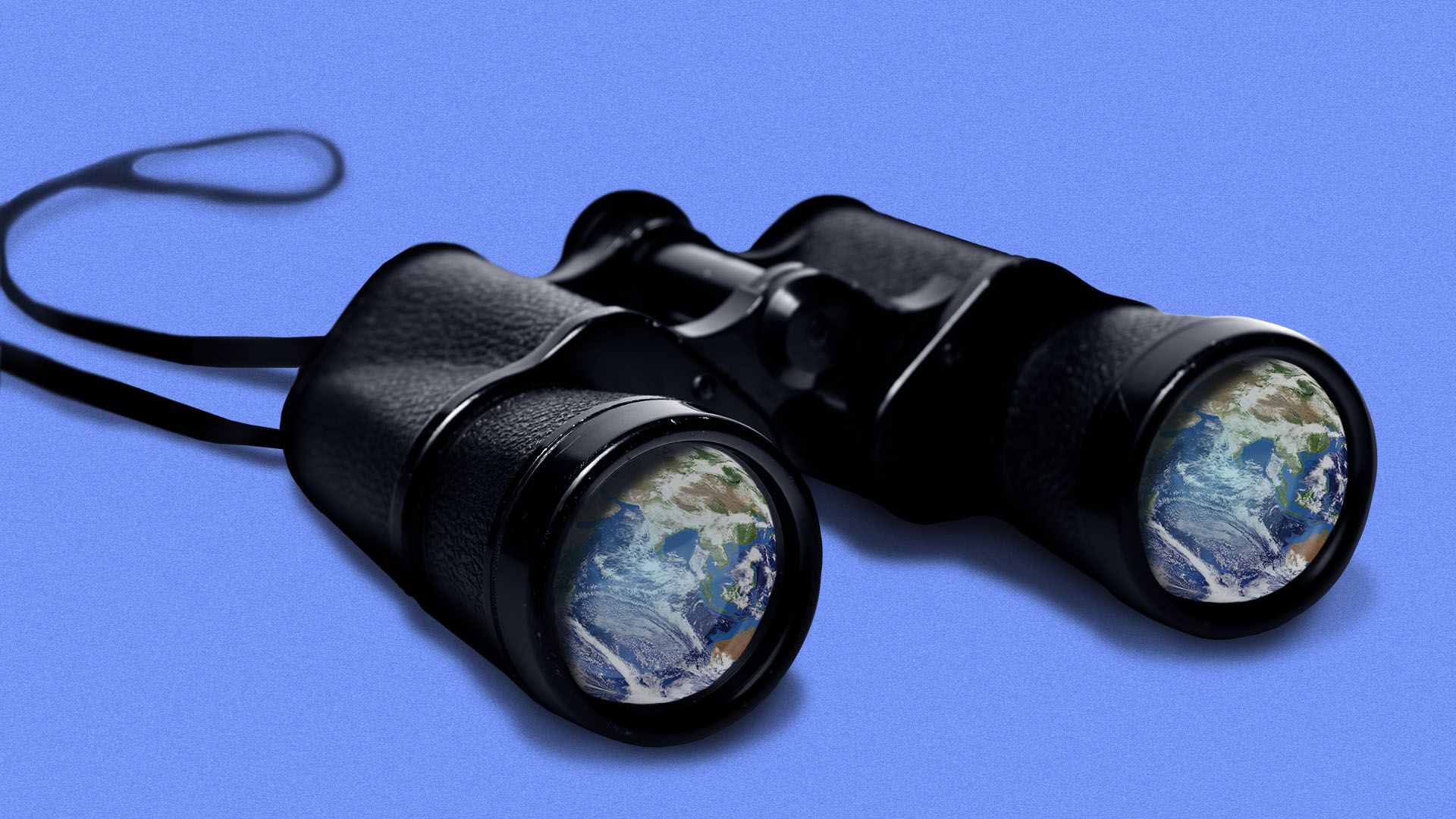 From presidential politics to China to oil prices, here's what I'm watching this year.
The big picture: A few key decisive moments this year will help determine whether concerns over climate change — rising since my last two annual outlook columns — will translate into action that would transform our global energy system.
1. Politicking. I see a new high water mark for climate change's role in the presidential contest among Democratic candidates. And although it's unlikely to be the biggest topic, I expect it to be a wedge issue in the general election more than it has been in previous cycles.
2. Bottom of the barrel for oil and gas. Amid the wild card that is increased geopolitical risk in the oil-rich Middle East, global oil prices remain moderate and are producing reliably affordable gasoline. That's great for consumers — and President Trump's re-election campaign — but not so good for oil producers. 
3. Big Oil's greenish shifts. Political, investor and activist pressure is compelling some oil companies to accelerate a trend that has been underway in earnest since 2017: Invest in green technologies and set increasingly ambitious emission reduction targets.
4. Carbon taxes. That trend among major oil companies is adding momentum and money to what is still a long-shot campaign to get Congress to pass legislation pricing carbon emissions.
5. Paris Agreement. The annual United Nations conference in November will be pivotal, with President Trump likely to formally withdraw from the deal and new calls on nations to ratchet up commitments.
6. China moves. China could begin operating a massive cap-and-trade system this year — which would create the world's largest system for controlling carbon dioxide emissions.
7. Trade wars. Two are underway: the broad tariffs imposed by the Trump administration affecting industries like solar and natural gas and the EU's plan to impose financial penalties on imports from nations that are less aggressive on climate change.
8. Renewable challenges. As the share of wind and solar in electricity grows around the world, so too do their problems — but also the incentives for storage.
9. Senior reactors. Up to 20% of U.S. nuclear reactors could receive approval as soon as this year to run an unprecedented 80 years, after the first such approval late last year.
10. Climate change, in real time. Two trends are colliding: attribution science and more extreme weather fueled by global warming. 
2. Crude markets weigh Iran tensions
"Oil extended its dramatic surge, surpassing $70 a barrel in London for the first time since September, as Middle East tensions flared after the U.S. assassinated one of Iran's most powerful generals," Bloomberg reports.
Why it matters: Analysts say Iran's eventual retaliation for the killing of Iranian Gen. Qasem Soleimani in a U.S. airstrike in Iraq last week could target oil facilities and transit routes.
But, but, but: Prices have fallen back slightly, with Brent trading around $69.59 as we sent this newsletter.
The intrigue: One question is whether the market should be freaking out more, given the many ways escalation could affect supplies.
"The market is probably not pricing in the realities of what could go wrong adequately," ClearView Energy Partners' Kevin Book said on CNBC Friday, noting that there's lots of oil in the market right now.
But, but, but: Oil analyst Ellen Wald, in this Twitter thread, makes the case for why the trader hive-mind is pretty good at calculating risk.
Go deeper:
Bonus: U.S. crude exports spike
One reason why the oil price rise isn't even higher is, of course, the U.S. production boom of the last decade. One offshoot of the boom has been higher exports enabled by the lifting of longstanding restrictions in a late 2015 law.
Driving the news: The Energy Information Administration reported Friday that crude exports for the week ending December 27 rose above — way above — 4 million barrels per day for the first time.
But, but, but: The weekly data is noisy and more complete numbers arrive after a lag. And there are tax reasons for companies to get rid of inventory at year's end.
But the upward trend is unmistakable, especially as pipeline and port infrastructure expands.
3. CES brings electric vehicle tech news
The big technology trade show, CES, in Las Vegas already has led to some announcements for electric vehicles, including some from Byton and Fisker.
Byton: The Chinese EV startup announced tech partners that will breathe life into the huge 48-inch display screen that's in the planned M-Byte electric crossover.
"Partners include ViacomCBS and Access for in-car theater experience; AccuWeather, offering real time weather updates; Aiqudo for voice control of apps; CloudCar, providing a cloud-based infrastructure; Road.Travel for online trip booking and Xperi for digital HD Radio," the company announced.
What's next: Per CNET and others, the vehicle is slated for commercial launch in China late this year, and arrive later in the U.S. and Europe.
Fisker: The California-based company said its planned Fisker Ocean SUV will start at $37,499 (before $7,500 U.S. tax credits) with a $379-per-month lease option.
The company also revealed other details, including a solar roof and recycled carpeting.
What's next: Fisker says the vehicle is "targeted" to begin production at the end of 2021, but The Verge, in a detailed piece on the car, offers some grains of salt too.
Chairman and CEO Henrik Fisker "has always been a man known for ambitious vision — his company is also trying to bring a solid-state battery to market, for example — but he also often has trouble executing," The Verge writes.
Keep up on the latest CES news by following Axios here.
* * *
Speaking of EVs, Tesla saw its stock price jump after announcing record Q4 deliveries on Friday.
What's next: CEO Elon Musk will be China for a ceremony tomorrow to mark the start of deliveries of Chinese-made Model 3s, Bloomberg reports.
But their piece cautions: "[I]t comes at a challenging time in China's auto market, where forecasts point to a third-straight annual drop in total sales."

4. BP aims to create energy tech unicorns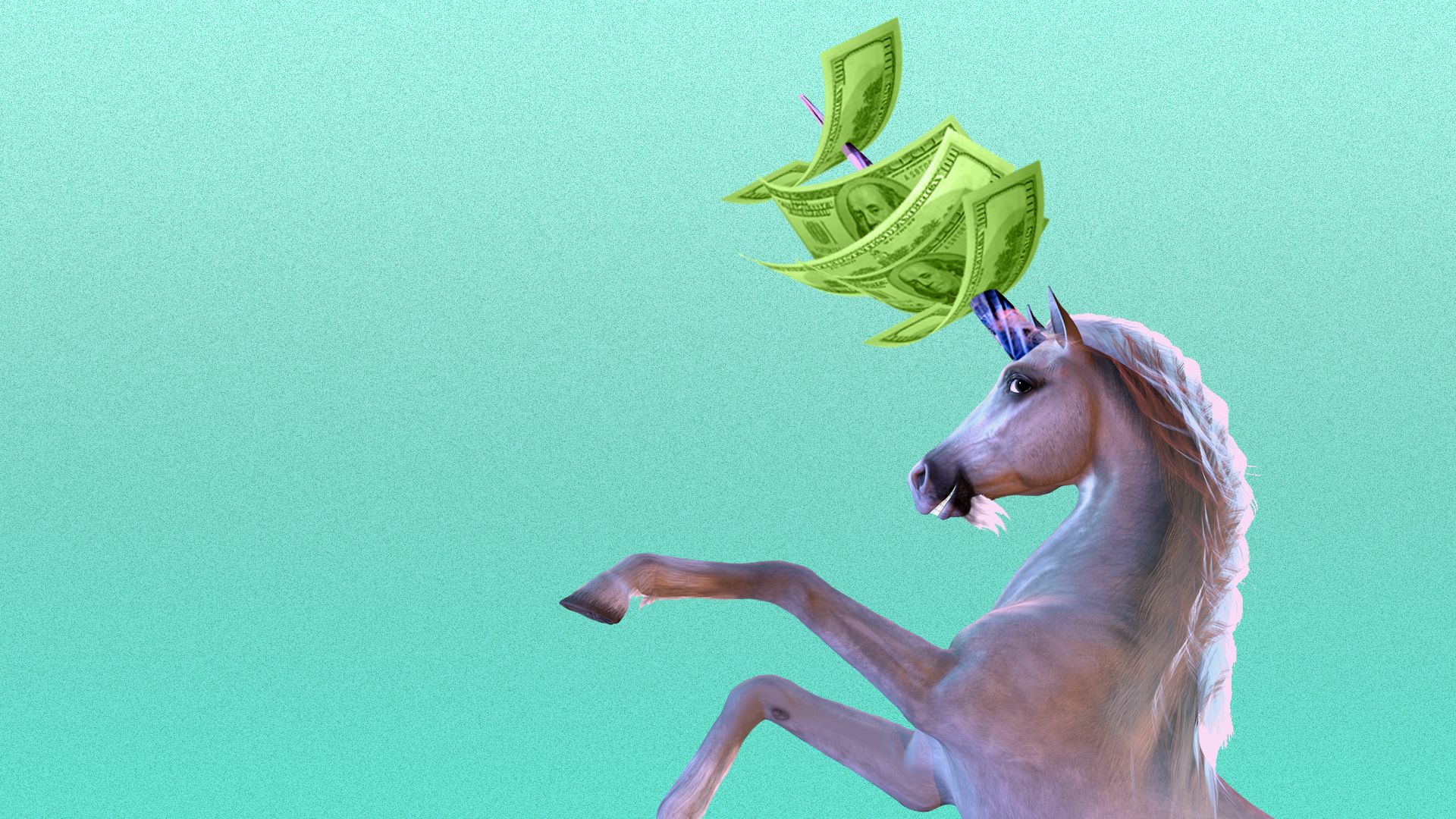 BP is revealing more info about Launchpad, a quietly formed internal unit aimed at creating billion-dollar technology companies — including firms that help produce oil-and-gas more efficiently.
Driving the news: BP says Launchpad is aimed at building five companies each worth a billion dollars — or "unicorns" in startup-speak — by 2025.
BP says it's aimed at the challenge of meeting growing energy demand with fewer emissions.
I learned about it — and confirmed with BP — from this Financial Times piece Sunday.
The intrigue: Launchpad is separate from BP Ventures, the company's internal VC arm.
"[H]ere we intend to majority-own or wholly-own companies that we can grow into large entities," BP spokesperson David Nicholas tells Axios. "These companies could be from outside or grown out of our technology."
Where it stands: Right now BP says Launchpad has three portfolio companies, including the subsurface data company Lytt and Stryde, a seismic technology firm. But it's slated to soon grow beyond oil-focused firms, per FT.
"Other companies in development include a predictive wind energy infrastructure maintenance platform and a carbon management and offsetting app," they report.
But, but, but: Yesterday's FT piece wasn't the first revelation of the in-house unit. The Houston Chronicle briefly described it last May in a story focused on Lytt.
5. More Big Oil news: Exxon and Equinor
Earnings: "Exxon Mobil Corp's fourth quarter operating results will decline from a year ago due to weakness in chemicals and refining, according to a regulatory filing and analyst comments on Friday," Reuters reports.
Emissions: Equinor this morning pledged to cut carbon emissions from offshore field and onshore facilities in Norway — where it's headquartered and has major operations — by 40% by 2030 and reach net-zero by 2050.
Why it matters: It's the latest pledge from oil majors that are increasingly making climate-related commitments, but advocates say the overall efforts fall far short of what's needed.
6. Australia's tragedy and the climate link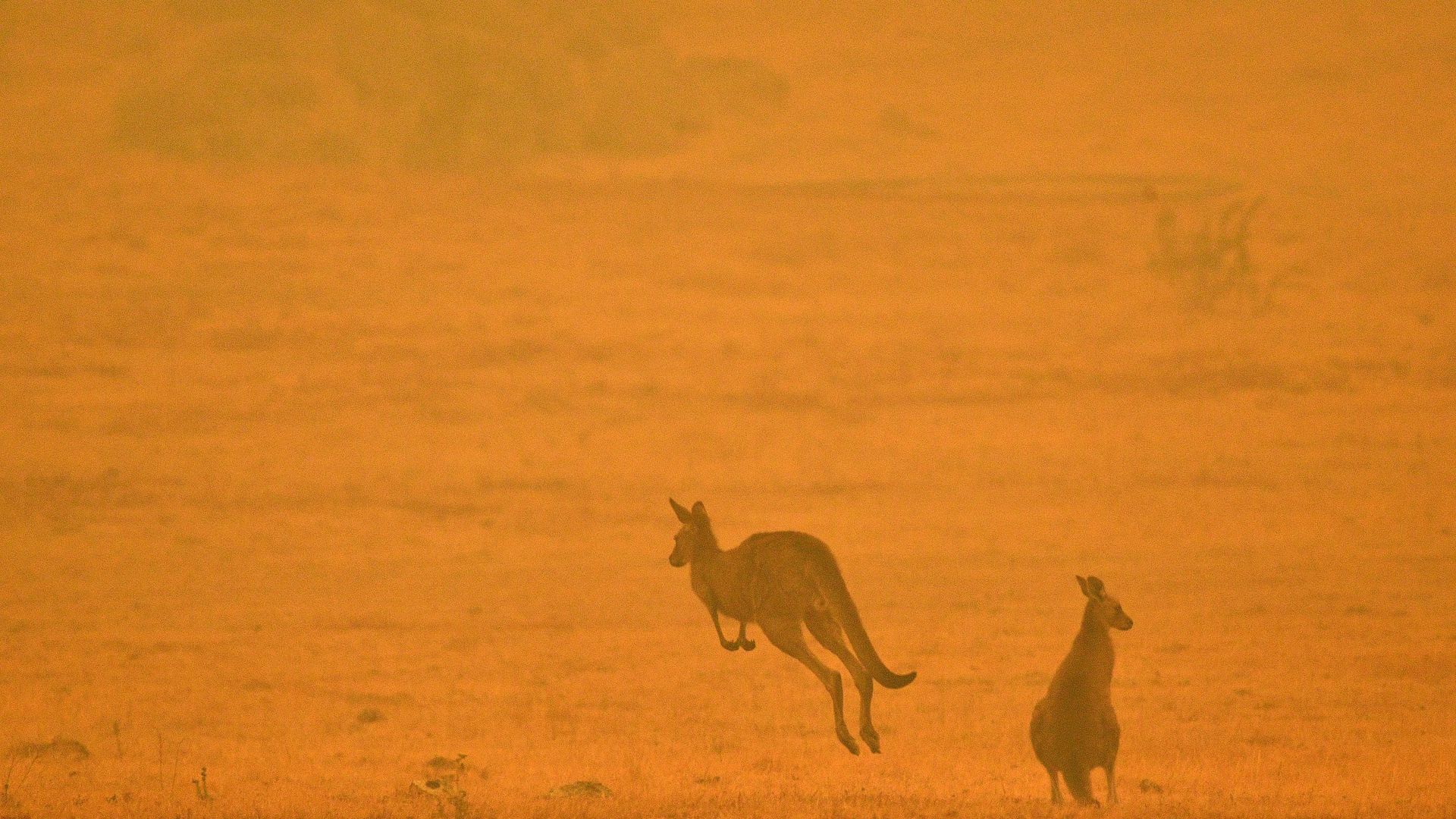 "Australia's unprecedented wildfires are supercharged thanks to climate change, the type of trees catching fire and weather," AP's Seth Borenstein writes.
Why it matters: The fatal blazes are a tragic reminder of how global warming can worsen disasters.
His piece explores how climate change has been a "a big part, but not the only part" of the blazes. Last year was Australia's hottest and driest on record.
Go deeper: