Axios Generate
September 12, 2019
Welcome back. Today's Smart Brevity: 1,171 words, < 5 minutes.
ICYMI: Famed oil tycoon T. Boone Pickens died yesterday at 91. Axios' Amy Harder looks at the career of the first person she interviewed on the beat, and the Dallas Morning News goes deep on Pickens here.
And, at this moment 20 years ago, TLC was #2 on the Billboard charts and would soon reach the top with today's lovely intro tune...
1 big thing: OPEC's "daunting" challenge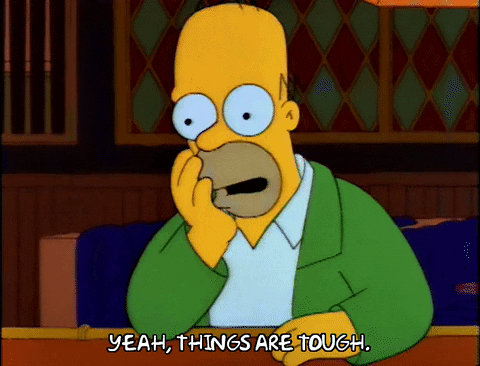 If you want evidence that new Saudi Oil Minister Abdulaziz bin Salman faces a challenging job heading OPEC's top producer, the International Energy Agency's latest outlook this morning isn't a bad place to start.
Driving the news: IEA's monthly report explains what's facing OPEC+, the alliance of OPEC and Russia (among others). "The challenge of market management remains a daunting one well into 2020," IEA said.
"Soon, the OPEC+ producers will once again see surging non-OPEC oil production with the implied market balance returning to a significant surplus and placing pressure on prices."
It notes that even though U.S. production growth has cooled off, it's still rising on the year and lots of new supply from Brazil and elsewhere is coming too.
Why it matters: The Saudis want a tighter market and higher prices to support domestic spending. More broadly, the report signals the ongoing difficulty OPEC faces influencing the market despite the 3-year-old alliance with Russia
Where it stands: Oil prices slid after the IEA report came out, reversing gains earlier in the day. This morning, Brent was trading around $59.54.
Reuters reports that today's meeting of OPEC and Russian officials in Abu Dhabi did not address whether to deepen the existing production-cutting pact.
"The new Saudi energy minister ... said any discussion on deeper cuts would be left for the next OPEC meeting," they report.
The big picture: Oil markets are more broadly caught between competing forces as the week nears its end.
The prospect of a thaw in U.S.-Iran relations is putting downward pressure on the market. So is sluggish demand growth, though IEA, unlike last month, did not cut its demand growth forecast again.
But other forces are more supportive: Declining U.S. crude stockpiles and a slight de-escalation in the U.S.-China trade fight. President Trump last night announced a 2-week delay in tariff increases on $250 billion worth of Chinese goods.
Bonus: How markets absorbed a big Iran story
Oil prices plunged yesterday as traders absorbed the Bloomberg report that Trump has discussed easing sanctions against Iran.
Later in the day, Trump said "we'll see what happens" when asked about the possibility.
Why it matters: Easing sanctions could allow more Iranian barrels onto the market, though it's all super vague right now.
The chart above shows the West Texas Intermediate price movement, and the global benchmark Brent crude dropped sharply too.
2. Air travel growth outpaces efficiency gains
Amy reports ... U.S.-based airlines are getting more fuel efficient, but Americans are traveling more and erasing potential gains, according to a study out Thursday.
By the numbers: Fuel efficiency of airplanes increased by 3% between 2016 and 2018, but the miles passengers have traveled increased 10%.
Thus, fuel use and carbon dioxide emissions rose by 7%, per the nonprofit International Council on Clean Transportation (ICCT).
Why it matters: Jet-fueled, commercial airplanes account for just 2% of global carbon dioxide emissions, but ICCT says it is set to triple by 2050 as people and goods fly more around the world.
What's new: Budget airline Frontier took the top spot for the second year in a row as the most fuel efficient U.S. airline. Two other airlines that are considered similarly affordable — Spirit and Southwest — came in tied for second.
Those flights are less expensive because they squeeze a lot of passengers onto their planes, which also increases the efficiency.
One level deeper: The chart above shows the relative efficiency of each airline. For context, the least efficient airline (JetBlue) burns 26% more fuel than Frontier.
Those are averages, which may mask some of the bigger differences between the airlines, according to ICCT aviation and marine program director Dan Rutherford.
Fuel efficiency varies widely — 20% to 85% difference in carbon intensity — on specific routes depending on several factors, including layovers and aircraft flown.
3. BP may dump projects in climate move
BP CEO Bob Dudley said the oil giant may sell some projects and scale back others to make its business consistent with the goals of the Paris Climate Agreement, Bloomberg reports.
Why it matters: It's the "latest sign climate concerns are starting to impact the investment decisions of the world's largest fossil fuel producers," Kelly Gilblom reports.
4. Imagining a fracking ban
A brief new analysis sees U.S. oil production plunging by 25% if a Democratic president succeeds in banning fracking as part of a wider fossil fuel crackdown.
Why it matters: Late last week Sen. Elizabeth Warren said she would push for a nationwide ban if she was elected president in 2020, while White House hopefuls Sens. Bernie Sanders and Kamala Harris also support a ban.
Of note: A nationwide ban is impossible without Congress, and that's very unlikely, but with that throat-clearing....
By the numbers: A Rapidan Energy Group note projects that if a ban were imposed on Jan. 1, 2022, U.S. oil production from shale formations would fall by over 3 million barrels per day within a year.
"Halting fracking would stop new growth instantly, and steep decline curves — most new shale wells see 65–85% production declines in the first year, slowing to ~15% after ~5 years — would drive production sharply lower," it states.
Quick take: It's only a thought exercise because a ban isn't isn't in the cards. But it's nonetheless an interesting look at the potential fallout of the climate policy proposals surfacing in the Democratic primary race.
What's next: Democratic candidates debate in Houston tonight, so I'll be watching for what they say about energy and climate change.
Go deeper:
5. A natural gas milestone
A new IHS Markit forecast projects that U.S. natural gas prices will stay below $2 per million British thermal units next year amid the U.S. production surge.
The big picture: It's the lowest that prices have averaged in real terms since the 1970s, they said.
Where it stands: The report says the "next surge" will come from the Permian Basin in Texas, thanks to rising amounts of "associated gas" from oil wells.
It's a byproduct of oil production and hence "less sensitive to natural gas price signals," they note.
There's also increasing pipeline capacity coming online that will ease transport constraints, the consultancy said.
Quick take: They project a slight rebound in 2021. Still, these persistently low prices help explain why coal isn't going to claw back market share.
6. Catch up fast: climate, EVs, Congress
White House: "A chief critic of climate science in the White House is leaving the administration after failing to convince the president to review mainstream research on global warming. William Happer will leave his post as a senior director on the National Security Council on Friday," per E&E News.
Electric vehicles: The long-promised electric car revolution is finally getting underway this week at the Frankfurt auto show, but a host of industry challenges — both economic and technological — "threaten to wipe out profits and shake it to the core," writes Forbes.
Congress: "The House of Representatives on Wednesday passed two bills banning new offshore oil and gas drilling off the Atlantic and Pacific coasts and the Gulf Coast of Florida," CNBC reports.
What's next: A vote is expected today on a measure to re-impose a ban on drilling in the Arctic National Wildlife Refuge.
Why it matters: The bills won't move in the Senate, but they're nonetheless a preview of Democratic moves if the party regains the upper chamber and the White House in the 2020 elections.