Axios Generate
March 17, 2023
🍸 Oh yes. That day. Today's edition has a Smart Brevity count of 1,232 words, a 4.5 minute read.
🔮 Axios is hosting its second annual What's Next Summit on March 29 in Washington, D.C., spotlighting trends and people breaking boundaries. Check out our lineup and register for the livestream.
🎶 Sunday marks the 1990 release of "Violator," the seventh album from synth-pop legends Depeche Mode, who provide today's intro tune...
1 big thing: The case for "carbon scoring" bills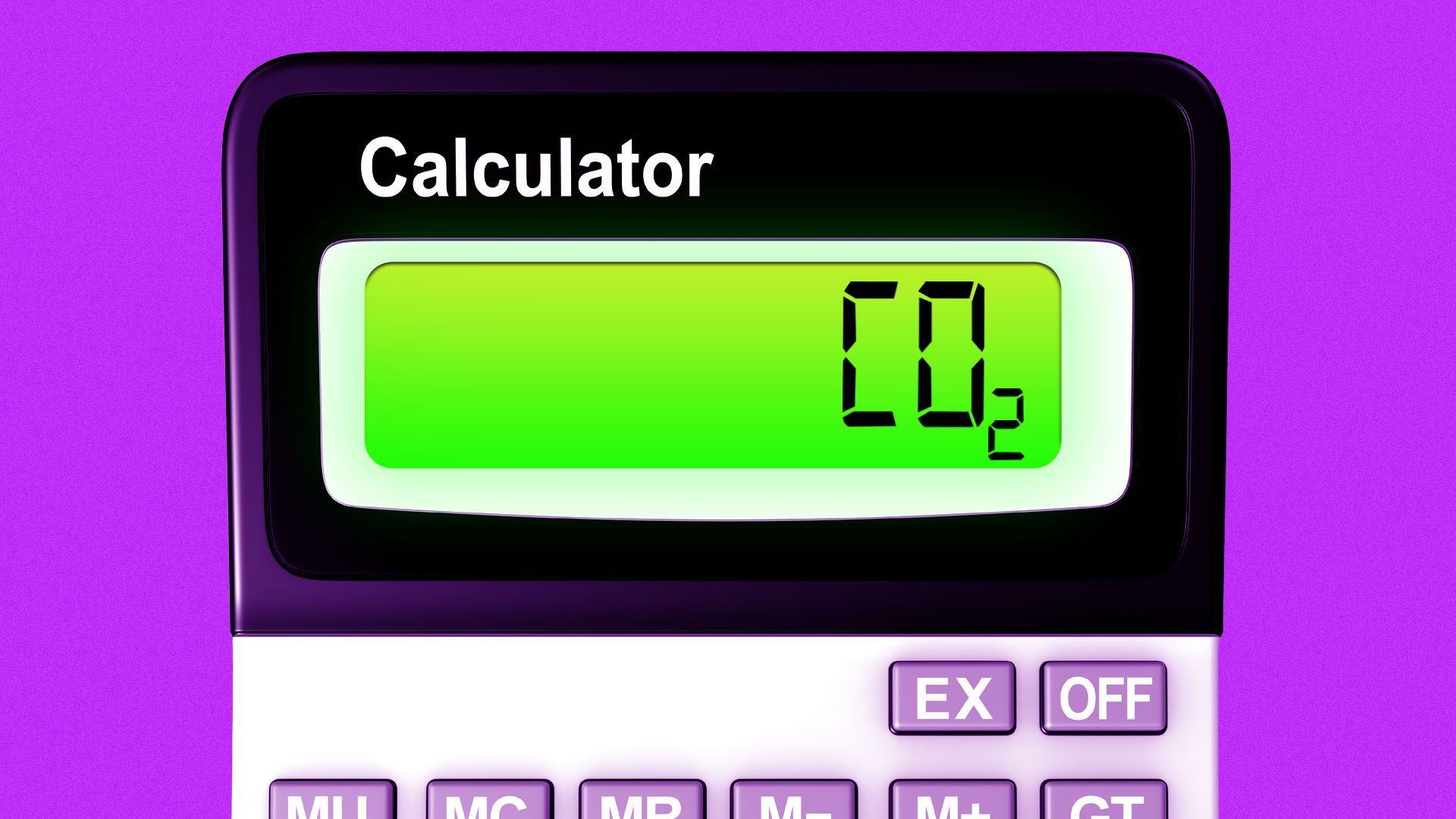 If you want to know how much a congressional bill is going to cost, you take it to the Congressional Budget Office to figure it out. If you want to know the climate effects, there's nothing similar — until now, Ben writes.
🗞️Driving the news: Resources for the Future (RFF), a respected nonpartisan think tank, just launched the Carbon Scoring Project.
It will "provide policymakers with quantitative and qualitative climate information about their bills, reported in a standardized and accessible format."
Why it matters: This kind of inside baseball has real-world consequences. More, faster and transparent analysis about how bills would affect U.S. progress toward its climate goals is needed, backers say.
And emissions are influenced by a lot more than legislation explicitly about energy or climate.
Farm, highway and transportation, defense and many other policies are in the mix.
How it works: The RFF team will estimate various bills' effects on greenhouse gases, consumer prices, equity, power generation, and more.
The first step is creating a baseline, using analysis of the new climate law, to compare new legislation against. They'll begin with climate bills and then branch out.
"We expect future scores to be dependent on interest from lawmakers and the broader needs of the policymaking community," Kevin Rennert, who directs RFF's federal climate policy work, said via email.
🔭 Zoom out: To be clear, there's hardly an information vacuum now. RFF itself has long been modeling legislation.
More broadly, various companies and groups — some with an advocacy bent one way or the other, some not — perform climate analyses of major bills.
Yes, but: Backers of carbon scores, an idea batted around in wonk circles for a while, say there are gaps and limitations and that a standardized system is needed.
A 2022 Brookings Institution post notes the current "assortment of models" use a patchwork of assumptions and create "challenges for communication and consistency."
The intrigue: Those Brookings analysts say a nonpartisan and independent federal entity should take a leading role in scoring the climate impacts of legislation.
The Congressional Budget Office would be a "logical landing place."
Rennert said the RFF project is a test bed. "We're looking to demonstrate what it could look like for the government to have that capacity in-house and use it systematically in a standardized way." 
2. DOJ backs state venue for climate litigation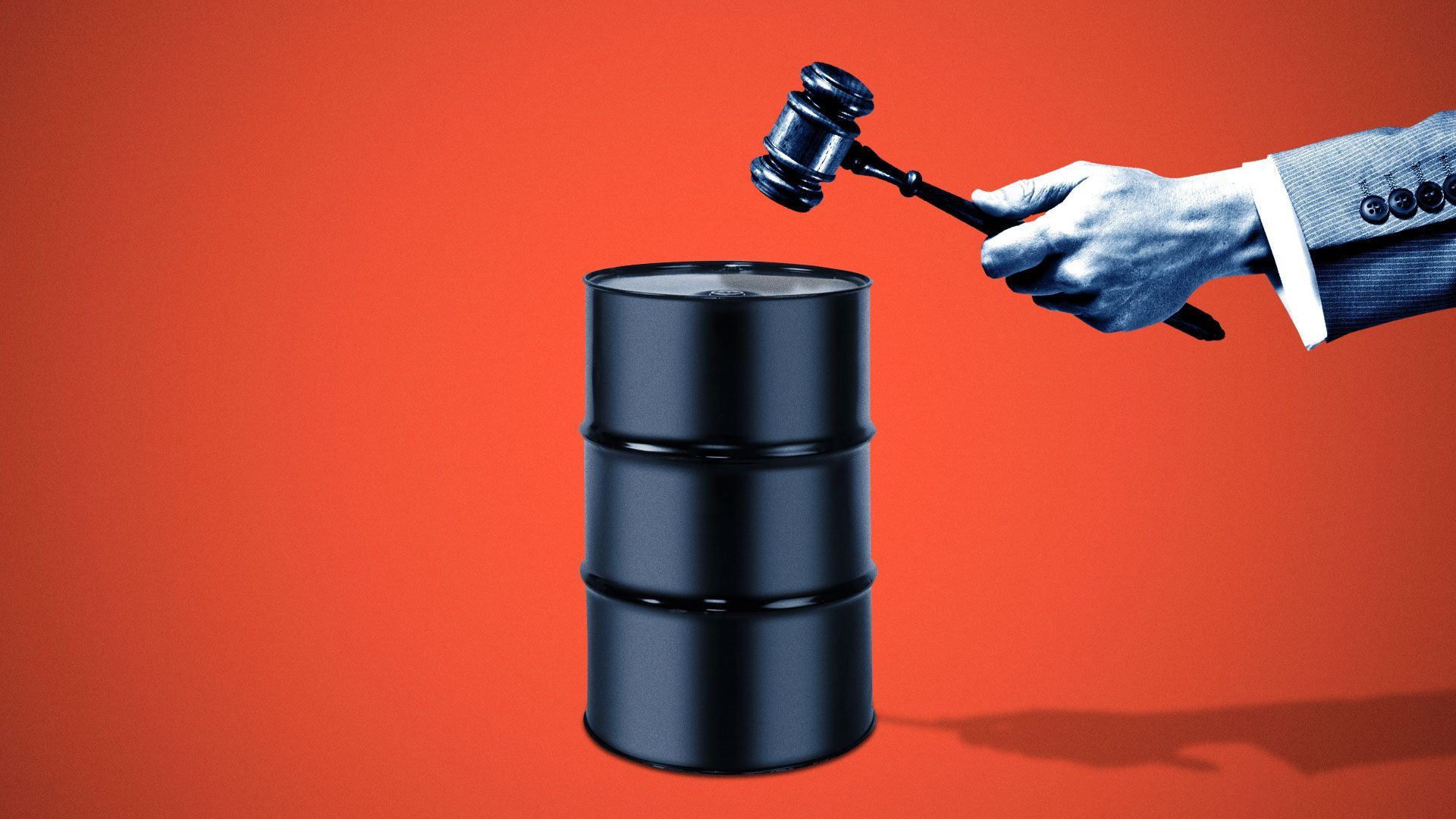 Department of Justice lawyers are urging the Supreme Court to deny a petition from oil heavyweights seeking to keep climate litigation against fossil fuel companies out of state courts, Ben writes.
Why it matters: State courts are generally seen as friendlier venues for state and local governments who, in roughly two dozen cases nationwide, are seeking damages from various companies for climate-related harms.
Driving the news: The DOJ filed an amicus brief yesterday in response to the Supreme Court petition from Exxon and Suncor, who face litigation from city and county officials in Boulder, Colo.
The other side: Oil companies and allied groups including the American Petroleum Institute (API) say federal courts are the appropriate forum and have sought to have the cases heard there.
An API amicus brief backing the Exxon and Suncor certiorari petition says climate policy should come from the executive branch and Congress.
"Ad hoc and unpredictable decisions of individual state courts, seeking to govern the worldwide conduct of a handful of individual defendants, are not a sensible way to address issues of this scope and magnitude."
Yes, but: David Bookbinder, an attorney representing Boulder officials, said in a statement: "We're pleased that, like every appellate court to consider the issue, the United States recognizes that these cases belong in state court."
Of note: The new move splits with DOJ's Trump-era stance on venue.
What we don't know: Whether the high court will take up the case.
Harvard Law professor Richard Lazarus tells Ben that historically, a recommendation against review from the DOJ's solicitor general would "most likely" lead to denial.
"It is less clear, however, that this particular court will be similarly deferential," he said via email.
3. Drought outlook is optimistic for California
With California's mountains buried under a historically deep snowpack and more storms likely, the latest drought outlook from NOAA shows continuing improvement in the state's surface water drought, Andrew writes.
The big picture: California has long experienced sudden swings between drought and flood, but the relentless assault by about a dozen atmospheric rivers since December is on the extreme end of weather whiplash.
Driving the news: The Drought Monitor currently shows zero coverage of the worst categories of drought, eliminating them for the first time since 2020, NOAA stated Thursday.
Statewide, the snowpack stood at 223% of average for March 16, and could break the seasonal record on April 1. This is typically the seasonal peak for the state's snow cover.
When this snowpack melts, it will pose flooding dangers, particularly if mild Pacific storms bring rain to higher elevations, or spring heat waves occur.
The water supply picture in California is drastically improved compared to the past few years. In contrast to this time last year, water levels in Shasta Lake and Lake Oroville are up by about 80%.
Yes, but: The Southwestern megadrought, which began in 2000, has not ended.
It will take more wet winters to replenish groundwater supplies depleted by farmers, ranchers and other water users in California, and drought has not fully relented in neighboring states.
4. Analysis: ESG isn't holding back oil — so far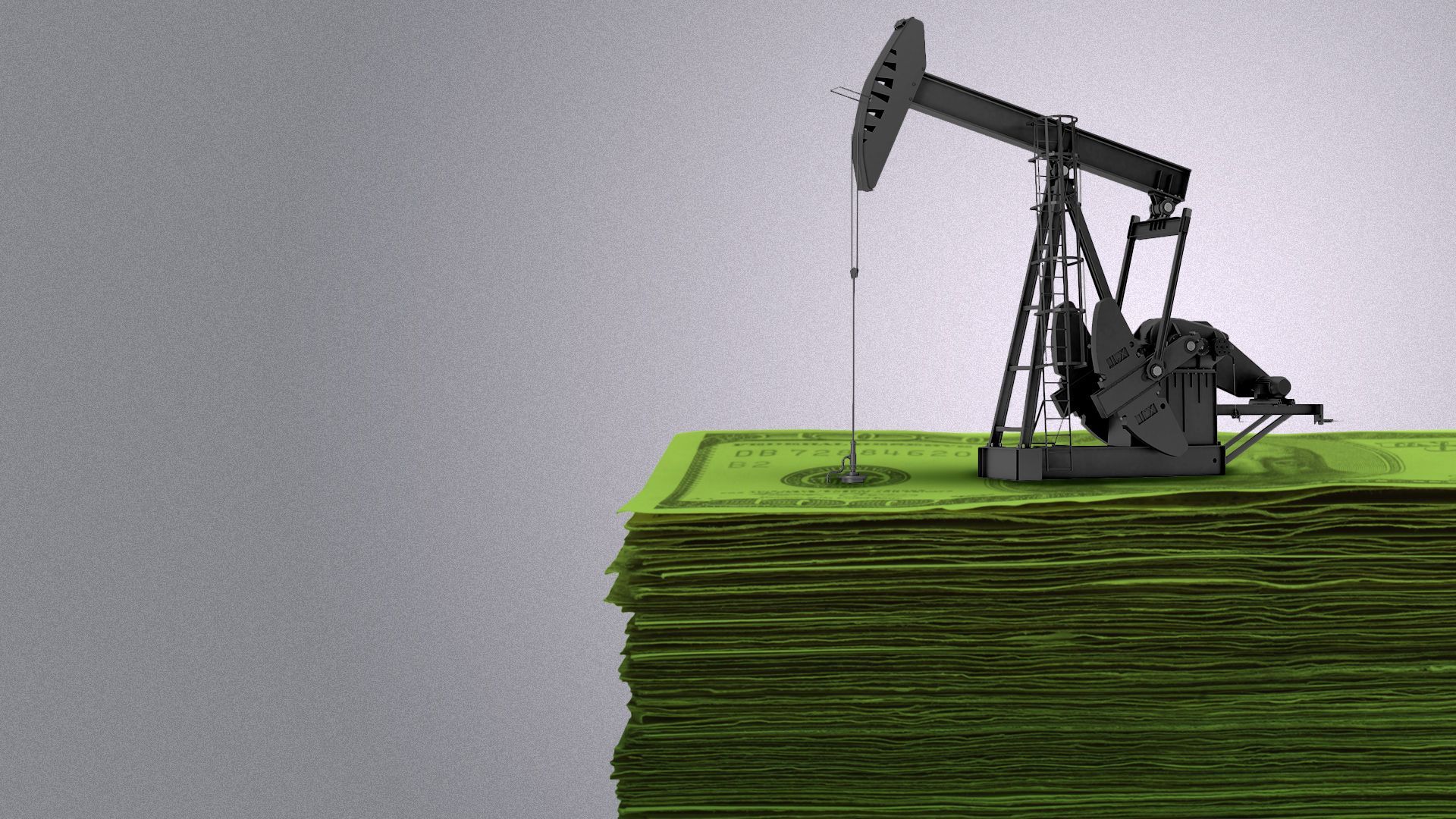 For all the concern in some quarters that Wall Street ESG policies threaten fossil fuels, a pair of analyses from a scholar with a Columbia University think tank say there's scant evidence, Ben writes.
Driving the news: Gautam Jain, in a new analysis, explores whether the rise of ESG investing is resulting in higher borrowing costs for oil and gas companies.
"So far, evidence shows that the answer is no," writes Jain, a senior researcher with the Center on Global Energy Policy.
That follows a separate white paper Jain co-wrote (and we covered) that finds ESG policies are not yet restricting access to financing.
🖼️The big picture: "[C]urrent evidence indicates that the growth of assets under management of funds with ESG mandates is not raising the cost of debt for investment-grade oil and gas companies," he writes.
That said, the analysis notes that "ESG factors could be playing a greater role in high-yield companies, which by definition are weaker credits and are therefore vulnerable to added risks."
5. World Bank pick gives new look at climate views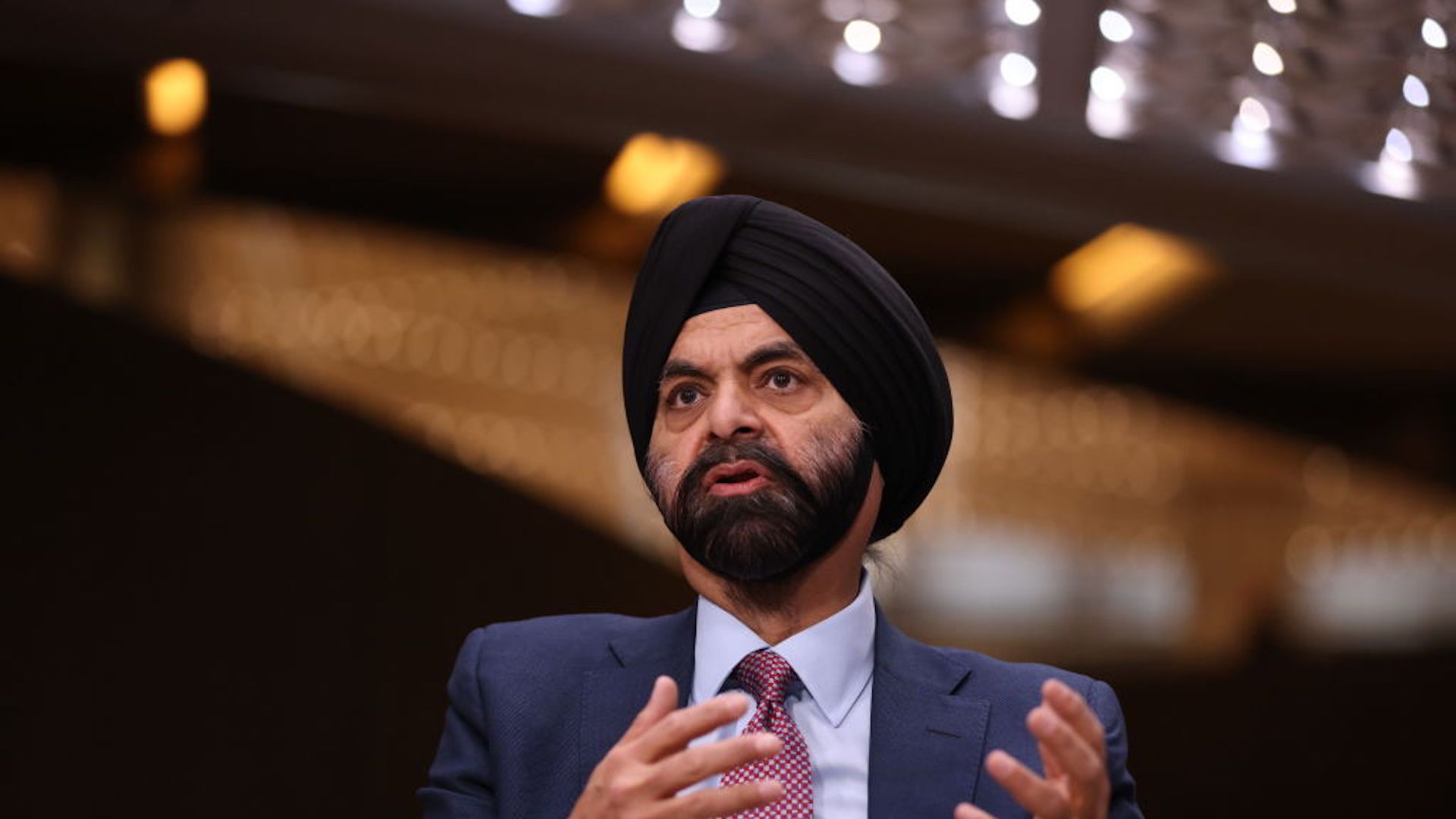 There's a few interesting nuggets in a new FT column by Ajay Banga, President Biden's nominee to run the World Bank, Ben writes.
Driving the news: New tech can "help bypass the emissions-heavy pathways of the past," he writes, noting he recently visited renewables-heavy Kenya.
Between the lines: The column could hint that he's a sympathetic ear to advocates who want the bank more forcefully against fossil finance.
The intrigue: Banga's also defending his private sector background, which has caused some heartache on the left, noting the need to mobilize more private capital.
Banga writes that his resume — which includes advising a cleantech investment fund — is "exactly what the World Bank needs at this critical moment in time."
Why it matters: Making climate more central to the bank's mission is a team Biden goal, and Treasury's readouts of Banga's multination "listening tour" have emphasized his engagement on the topic.
Of note: While some activists are wary of Banga, he's got backing from a suite of high-profile figures in climate circles.
📬 Did a friend send you this newsletter? Welcome, please sign up.
🙏 Thanks to Phoebe Neidl and David Nather for edits to today's edition.