Good morning and happy April 26!
Back in 1997, the late Notorious B.I.G. had just ascended the top of the Billboard hip-hop charts with today's intro tune . . .
https://www.axios.com/newsletters/axios-generate-bc563926-4883-4b6c-a89f-f4994d3f0905.html?chunk=0#story0
1 big thing: Shell and Total profits surge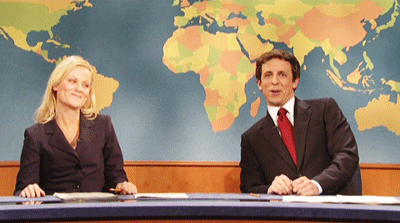 Oil-and-gas giants Shell and Total, two of the world's largest energy companies, both reported a big jump in first-quarter profits.
Why it matters: The earnings show the fruits of the oil price recovery, which recently saw prices at their highest levels in over 3 years thanks to lower global stockpiles, geopolitical tensions and other forces.
Shell's earnings: The company reported over $5.3 billion in profits, a 42% rise from the same period last year.
"Our strong earnings this quarter were underpinned by higher oil and gas prices, the continued growth and very good performance of our integrated gas business, and improved profitability in our upstream business," said chief financial officer Jessica Uhl in announcing the results.
Per Reuters, it's their highest earnings in over 3 years.
France-based Total, meanwhile, reported a $2.9 billion haul, which is a 13% rise.
Its combined oil and gas production reached a new quarterly record of 2.7 million barrels of oil-equivalent per day, thanks to ramping up projects like Russia's Yamal LNG project, as well as its acquisition of Maersk Oil.
* * *
Breaking: The large U.S. oil-and-gas producer ConocoPhillips reported nearly $900 million in first-quarter profits on Thursday morning, up from nearly $600 million in the same period last year.
The company also raised its expected 2018 production forecast to a range of 1.20–1.24 million barrels of oil-equivalent per day.
Go deeper: The Financial Times unpacks their earnings report here.
https://www.axios.com/newsletters/axios-generate-bc563926-4883-4b6c-a89f-f4994d3f0905.html?chunk=1#story1
2. Scott Pruitt faces the music
Just hours away: Embattled EPA Administrator Scott Pruitt will testify at 10am before a House Energy and Commerce panel, and then appear before a House Appropriations subcommittee later in the day.
Why it matters: It's Pruitt's highest-profile and most politically perilous moment since he began the job over a year ago.
His job security is deeply uncertain amid a potpourri of controversies over his security and travel spending, management practices, living arrangement last year and more.
Trump aides are offering less-than-full-throated defenses and say the White House is probing the allegations.
What to watch: Look for Democrats to focus their questioning intensely on the ethics woes. Yes, yes that might seem obvious, but typically these kinds of hearings are heavy on district-specific questions and generally just a grab-bag of topics.
But a Democratic aide tells Axios that "Democrats are working together to coordinate their questions to hold him accountable" at the Energy and Commerce hearing.
Pruitt's plan: The New York Times obtained an internal EPA prep document that reveals he "may blame his staff for many of the decisions that have put a cloud over his tenure at the agency."
Nice industrial site you have there: The Washington Post's table setter for the hearing notes...
"The administrator also contacted some lawmakers from both parties Wednesday to inform them that their districts had received agency grants to clean up former industrial sites, known as brownfields."
https://www.axios.com/newsletters/axios-generate-bc563926-4883-4b6c-a89f-f4994d3f0905.html?chunk=2#story2
3. How nukes can play nice with renewables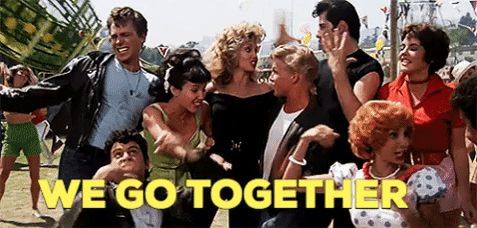 A newly published study in Applied Energy finds that nuclear plants can shift to flexible output levels in a way that nicely complements increasing penetration of renewable power sources.
Nuclear-hot take: As the study notes, U.S. nuclear power plants are often portrayed as only behemoth baseload resources that inflexibly generate huge amounts of power. But that doesn't have to be true and isn't in some other countries, according to researchers with MIT and Argonne National Laboratory.
Why it matters: The researchers explore a way in which greatly expanded use of variable wind and solar can pair with flexible nuclear power in order to help decarbonize the power grid.
They examine how plants can ramp output up or down as needed in response to pricing changes and to provide services like frequency regulation and help ensure system reliability.
What they said: "[F]lexible nuclear power operations are a 'win-win-win' lowering total power system operating costs, increasing revenues for nuclear plant owners, and significantly reducing curtailment of renewable energy," the paper states.
One more thing: MIT energy expert Jesse Jenkins, the lead author, breaks down the analysis in this Twitter thread.
https://www.axios.com/newsletters/axios-generate-bc563926-4883-4b6c-a89f-f4994d3f0905.html?chunk=3#story3
4. Chart of the day: energy subsidies drop
Trendspotting: A new federal report takes stock of subsidies for various energy sources in recent years, showing a substantial decline between fiscal years 2013 and 2016.
The details, per the Energy Information Administration summary:
Subsidies for many categories dropped since 2013, when spending related to American Recovery and Reinvestment Act was at or near its highest levels.
Direct federal financial interventions and subsidies in the energy market fell by nearly half — from $29.3 billion in 2013 to to $15 billion in 2016.
One level deeper: The decline in overall renewable power subsidies largely reflects the winding down of a stimulus-law program that allowed developers to receive grants for wind and solar projects in lieu of tax credits. EIA said:
It was created because the renewable tax financing market collapsed during the recession, when project investors didn't have tax liabilities that the credits could offset.
Those grants fell by nearly $8 billion between 2013 and 2016 as the temporary program wound down, EIA said.
It's worth noting that going forward, the price tag for renewable electricity project tax credits specifically is forecast to rise for years as those industries grow.
Yes, but: The parameters of any study of energy subsidies is more art than science, and this one does not capture certain fossil fuel incentives.
For instance, this report does not include the oil-and-gas industry's use of the lucrative tax deduction on domestic manufacturing income, because it applies to many other industries too.
https://www.axios.com/newsletters/axios-generate-bc563926-4883-4b6c-a89f-f4994d3f0905.html?chunk=4#story4
5. Petro-number of the day: 2.33 million b/d
New record: U.S. crude oil exports averaged a new record 2.33 million barrels per day for the week ending April 20, according to EIA data released yesterday.
A late 2015 law ended decades of extremely heavy restrictions on crude exports. And with U.S. production of light crude from shale formations soaring, a lot more is going abroad.
Go deeper: Export amounts bounce around from week to week, but Bloomberg reports that levels above 2 million barrels per day "may soon be the new normal."
"The ballooning production has weakened benchmark West Texas Intermediate crude at Cushing, Oklahoma, relative to its international counterpart Brent, making it attractive to buyers overseas," they report.
https://www.axios.com/newsletters/axios-generate-bc563926-4883-4b6c-a89f-f4994d3f0905.html?chunk=5#story5
6. Electric vehicle news and notes
BMW: Via Business Insider, BMW unveiled an electric SUV model called the iX3 at the Beijing auto show, a vehicle that BMW said will have over 249 miles of range and a motor with more than 270 horsepower.
"The automaker plans to start producing the vehicle, which is based on its X3 SUV, in Shenyang, China, in 2020 as part of a joint venture," they report.
Honda: Per CNET, the Japanese automaker launched its Everus electric vehicle brand at the Beijing show, revealing the first model as a compact SUV concept, which is based on its existing HR-V vehicle. CNET says:
"The Everus, set to go on sale later this year, is the first Chinese market exclusive mass-production electric vehicle to come from Honda, although interestingly, the car won't be badged as a Honda. Everus seems to be the Chinese electric brand equivalent to Acura."
Porsche: Per Bloomberg, "Porsche set one of the industry's most aggressive targets for selling plug-in hybrid and battery-powered cars, predicting the vehicles will make up as many as half of its deliveries by 2025 in a sign the shift to electric models is speeding up."
Startups: The Wall Street Journal reports Thursday that "Japan's SoftBank Group Corp. is in talks to purchase a large chunk of shares in the upcoming initial public offering of Chinese electric-vehicle maker NIO."
The move "could help bolster a multibillion-dollar valuation for the startup," WSJ says.
https://www.axios.com/newsletters/axios-generate-bc563926-4883-4b6c-a89f-f4994d3f0905.html?chunk=6#story6
7. One fun tech thing: electric scooter wars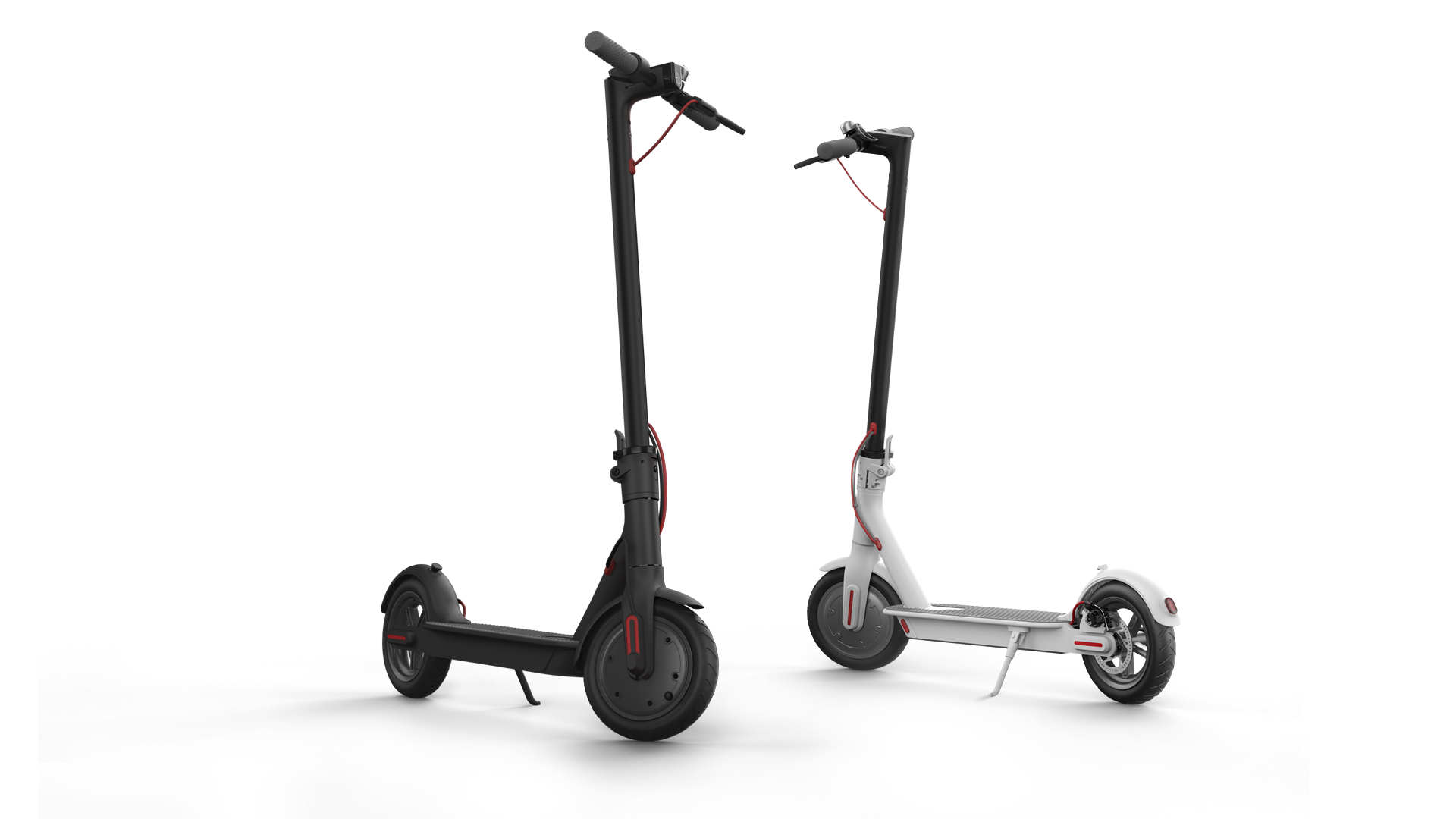 Xiaomi Mi scooters. Photo: Xiaomi.
My Axios colleague Kia Kokalitcheva reports from the West Coast...
The "scooter wars" are raging in San Francisco (and other cities), but one scooter is emerging victorious: the Xiaomi Mi electric scooter, used by several of the startups.
Why it matters: For now, these scooter companies have found a reliable vehicle in the Xiaomi product — but as this war heats up, they may find that designing and manufacturing their own scooters will help differentiate them.
The details: Though it sports the Xiaomi brand, the Mi electric scooter is actually designed by Ninebot, which was founded in 2012 in Beijing by Wang Ye and Lufeng Gao.
The Segway connection: In 2015, the same year Ninebot raised $80 million from investors like Sequoia China and Xiaomi, among others, it also merged with Segway — yes, that Segway company.
Quick take: This could mean Segway just might become part of the future of transportation after all.
Go deeper: Click here for the whole story.