Axios Generate
July 19, 2021
☕ Good morning! Today's Smart Brevity count is 1,239 words, < 5 minutes.
📊 Data point of the day: 55%. That's President Biden's approval rating on his handling of climate change, per new CBS News/YouGov polling. Go deeper
🎶 And Saturday marked 20 years since the late Aaliyah released her self-titled final album, which provides today's intro tune...
1 big thing: Climate extremes may be worsening faster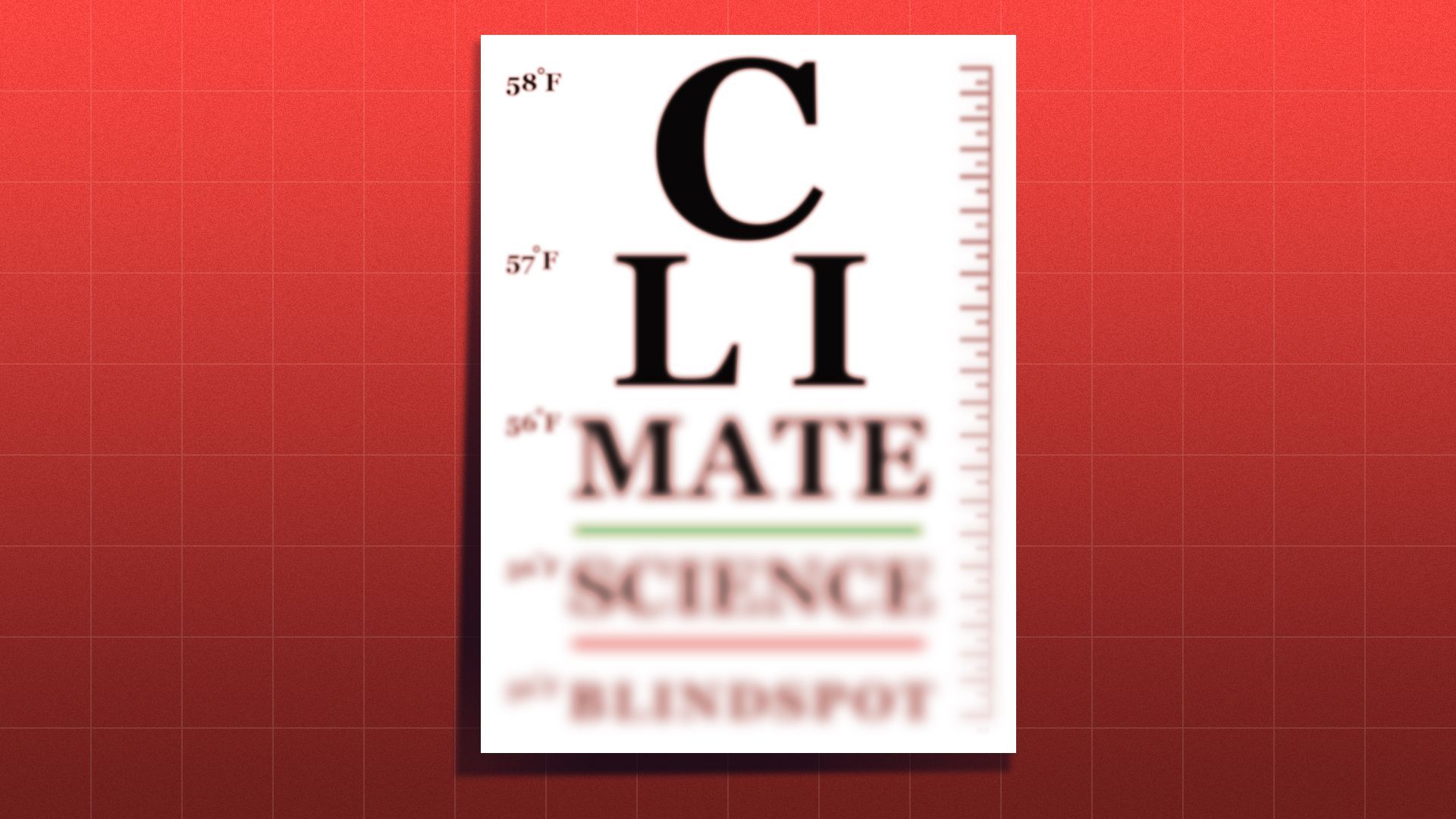 The rapid succession of precedent-shattering extreme weather events in North America and Europe this summer is prompting some scientists to question whether climate extremes are worsening faster than expected, Andrew writes.
Why it matters: Extreme weather events are the deadliest, most expensive and immediate manifestations of climate change.
Any miscalculations in how severe these events may become, from wildfires to heat waves and heavy rainfall, could make communities more vulnerable.
Driving the news: The West is roasting this summer, with heat records falling seemingly every day. Forests from Washington State to Montana to California are burning amid the worst drought conditions of the 21st century.
Authorities in Germany, Belgium and the Netherlands are still searching for victims of a devastating flood event that killed more than 180.
What they're saying: Axios spoke to nine leading scientists involved in extreme event research.
The Pacific Northwest heat wave is being viewed with more suspicion than the European floods as a possible indicator of something new and more dangerous that researchers have missed: a climate science blind spot.
For example, Andrew Dessler, a climate scientist at Texas A&M University, says he is no longer sure if climate models are accurately capturing how global warming is playing out when it comes to regional extremes specifically.
"If you'd asked me this three months ago, I would have said 'models are doing fine,'" he says. "But this last string of disasters has really shaken my confidence in the models' predictions of regional extremes."
Zoom in: Some scientists, such as Penn State's Michael Mann and Stefan Rahmstorf of the Potsdam Institute for Climate Impact Research, have shown that even the most up-to-date climate models fail to capture one of the main mechanisms that's contributing to some of these extremes — a phenomenon known as "planetary wave resonance."
Such weather patterns feature stuck, sharply undulating jet stream patterns, like a meandering river of air at high altitudes, which can lock weather systems in place for long periods.
This type of weather pattern existed across the Northern Hemisphere in the run-up to and during the Pacific Northwest heat wave.
Of note: Society's vulnerability to extreme events is somewhat independent of any weather extremes successfully outpacing expectations.
Policymakers should improve public warning systems, according to Friederike Otto, a climatologist at the University of Oxford. "The imperfectness of models is not a reason our societies are not prepared."
The bottom line: Philip Duffy, executive director of the Woodwell Climate Research Center, says accelerated extreme weather events show the urgent need to address climate change.
"We already know what we need to do: Initiate rapid decarbonization, remove CO2 from the atmosphere, and improve resilience to future extreme events," he adds.
2. FEMA administrator heads west as wildfire risks grow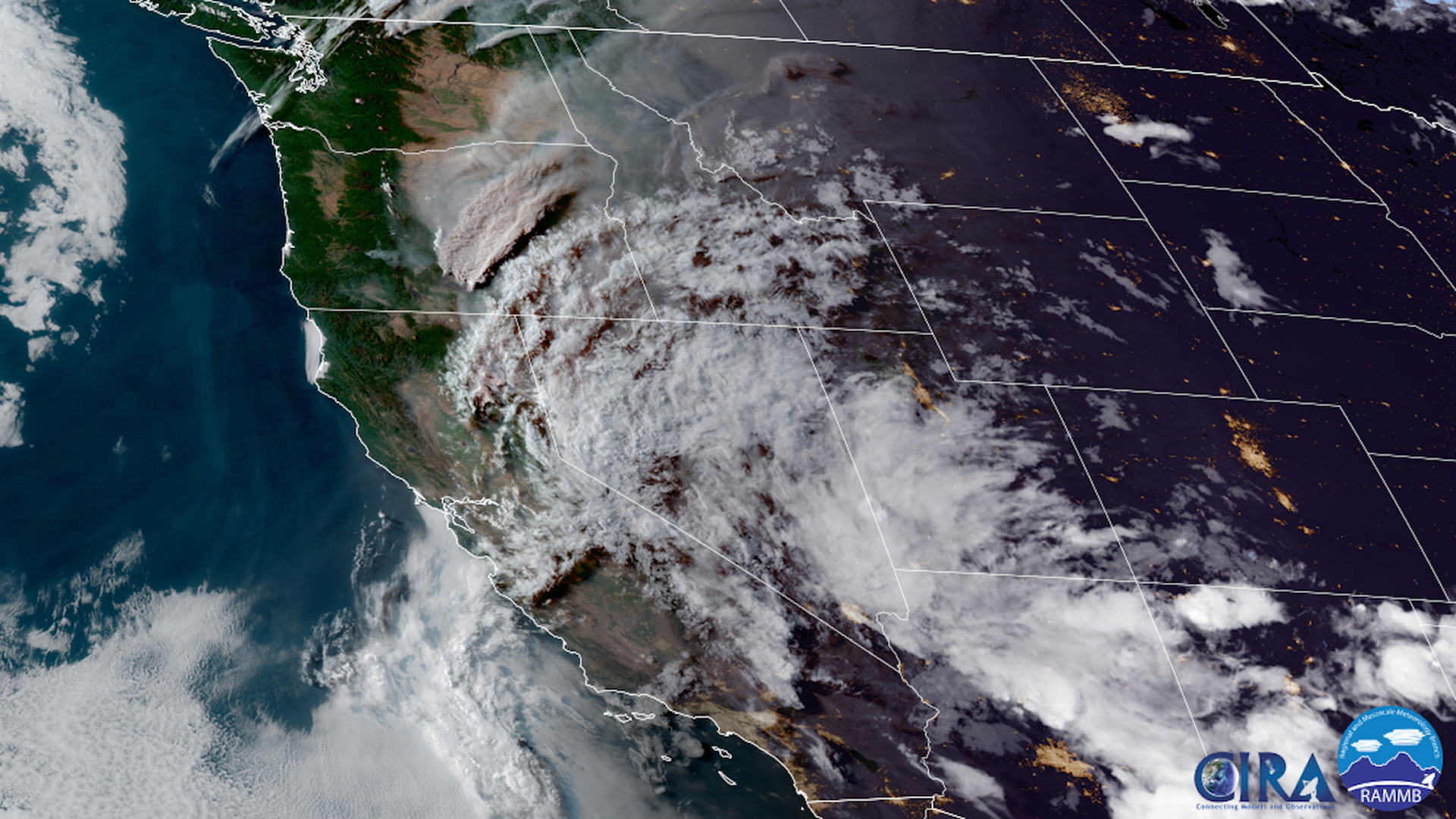 Speaking of extreme weather events, FEMA administrator Deanne Criswell will make her first trip to wildfire-affected states amid another dangerous week of heat waves, Andrew has learned.
Why it matters: The West is experiencing its worst drought this century, and repeated, extreme heat waves have dried out forests and grasslands, priming them to burn.
Officials are gearing up for an unprecedented, prolonged peak fire season.
Driving the news: As of Monday, 80 large wildfires were burning across the West and more than 19,700 firefighters are on the front lines, according to the National Interagency Fire Center.
What's happening: Criswell, who has briefed President Biden on the wildfire threat, will visit three states, spending a day in each.
"The administrator is traveling to Idaho, Oregon and California to meet with federal, state and tribal partners and emergency groups about the growing wildfire situation, the plan for an active response and coordination, and how the regions are addressing climate change and the ongoing resilience work," a FEMA official tells Axios.
What we're watching: Thunderstorms are forecast Monday from the Sierra Nevada Mountains to the northern Rockies, and six states are under red flag warnings.
Some of these storms will produce lightning and strong winds but very little rainfall — a recipe for new fires.
Also, the latest heat wave is slated to peak in some states Monday. In northeastern Montana, forecasters are warning of temperatures reaching 110℉, which would break numerous records.
3. Oil slides as traders absorb OPEC+ deal
Crude oil prices have fallen to their lowest levels since early June following Sunday's resolution of the OPEC+ standoff over easing joint supply curbs, Ben writes.
By the numbers: Brent crude is trading at around $71.11 per barrel this morning, while U.S. prices are at $69.23 as the market readies for new barrels.
Quick take: The price decline should start putting downward pressure on gasoline prices as they reverberate through the supply chain, which could ease what's becoming a political headache for the White House.
What they're saying: The deal "will likely please the White House, which has worried not only about the impact of higher gasoline prices on U.S. consumers but also about a major rift between its key regional allies as it seeks to build a grand producer coalition to tackle climate change," RBC Capital Markets' Helima Croft said in a note, per the New York Times.
Catch up fast: The group of OPEC, Russia and other allied producers will raise joint output by 400,000 barrels per day next month and continue from there to restore the full 5.8 million in remaining cuts.
The group resolved disagreements over where to set baselines from which various nations' supply increase is calculated.
Axios' Yacob Reyes has more.
4. A private climate capital boom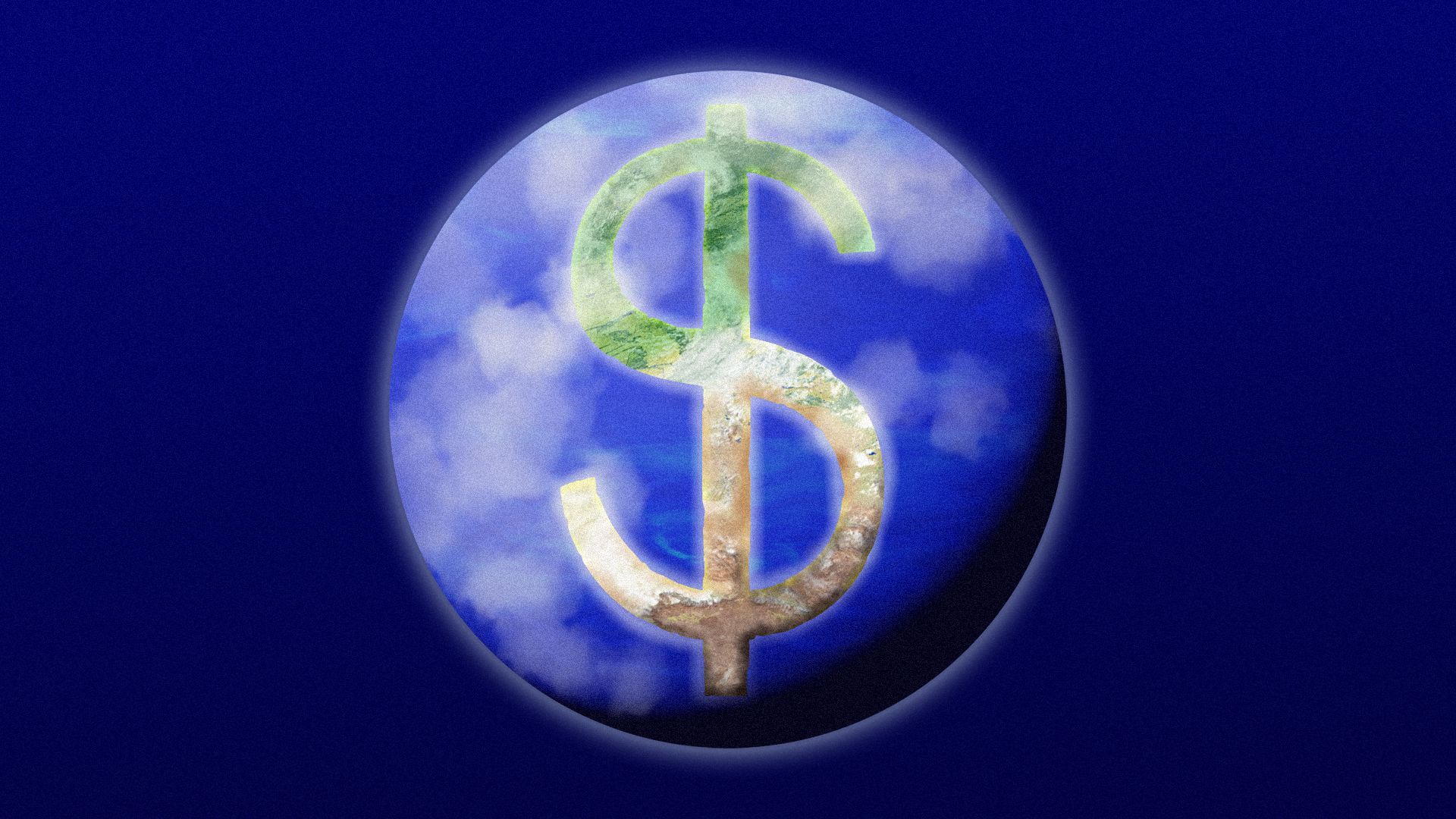 Generate Capital, a sustainable infrastructure finance and development firm, this morning announced a $2 billion fundraise from major institutional investors, Ben writes.
Why it matters: It's a lot of money! Company representatives are calling it among the largest single private investments in sustainability.
More broadly, it's the latest sign of growing private cash moving into clean technology project finance and companies.
Catch up fast: Generate Capital's announcement comes on the heels of Friday's news that the investment firm General Atlantic is raising $4 billion for a growth equity fund focused on climate technologies.
Axios' Dan Primack has more on that announcement here.
How it works: A suite of new and existing investors are behind Generate Capital's $2 billion, led by AustralianSuper and QIC with new investment from Harbert Management Corporation, Aware Super, and CBRE Caledon and others.
Generate Capital owns, operates and finances projects in the energy, waste, water and transportation sectors, and the new funding will also fuel expansion into areas like agriculture and smart cities.
The company calls itself a "one-stop shop," with services like construction finance and co-development of projects, to name just two.
The big picture: Getting the power, transportation, industrial, building and farming sectors on a low-carbon pathway will require a lot of cash.
The International Energy Agency's recent analysis of pathways to net-zero global emissions by 2050 projects that annual clean energy investment needs to more than triple by 2030 to around $4 trillion.
Government finance is crucial, "but ultimately the private sector will need to finance most of the extra investment required," IEA said.
5. Quote of the day
"The clean tech industry is incredibly anti-union. ... It's a lot of transient work, work that is marginal, precarious and very difficult to be able to organize."
Who said it: Jim Harrison, director of renewable energy for the Utility Workers Union of America, quoted in the N.Y. Times.
Why it matters: The story explores a key problem in efforts to move away from fossil fuels — lower wages and stability associated with many renewables jobs — and proposals to address it.