Axios Generate
August 14, 2020
Happy Friday. Today's Smart Brevity count: 1,216 words, 4.5 minutes.
🚨 Sneak preview: Find out why Acting Secretary of Homeland Security Chad Wolf "would be concerned" about Joe Biden and Kamala Harris in office (clip), then tune in for the full interview on Monday at 11pm ET/PT on all HBO platforms. 
🎤 And Monday will mark the 1987 release date of Tom Waits' "Frank's Wild Years," which provides today's intro tune...
1 big thing: The many divisions over Trump's methane rollback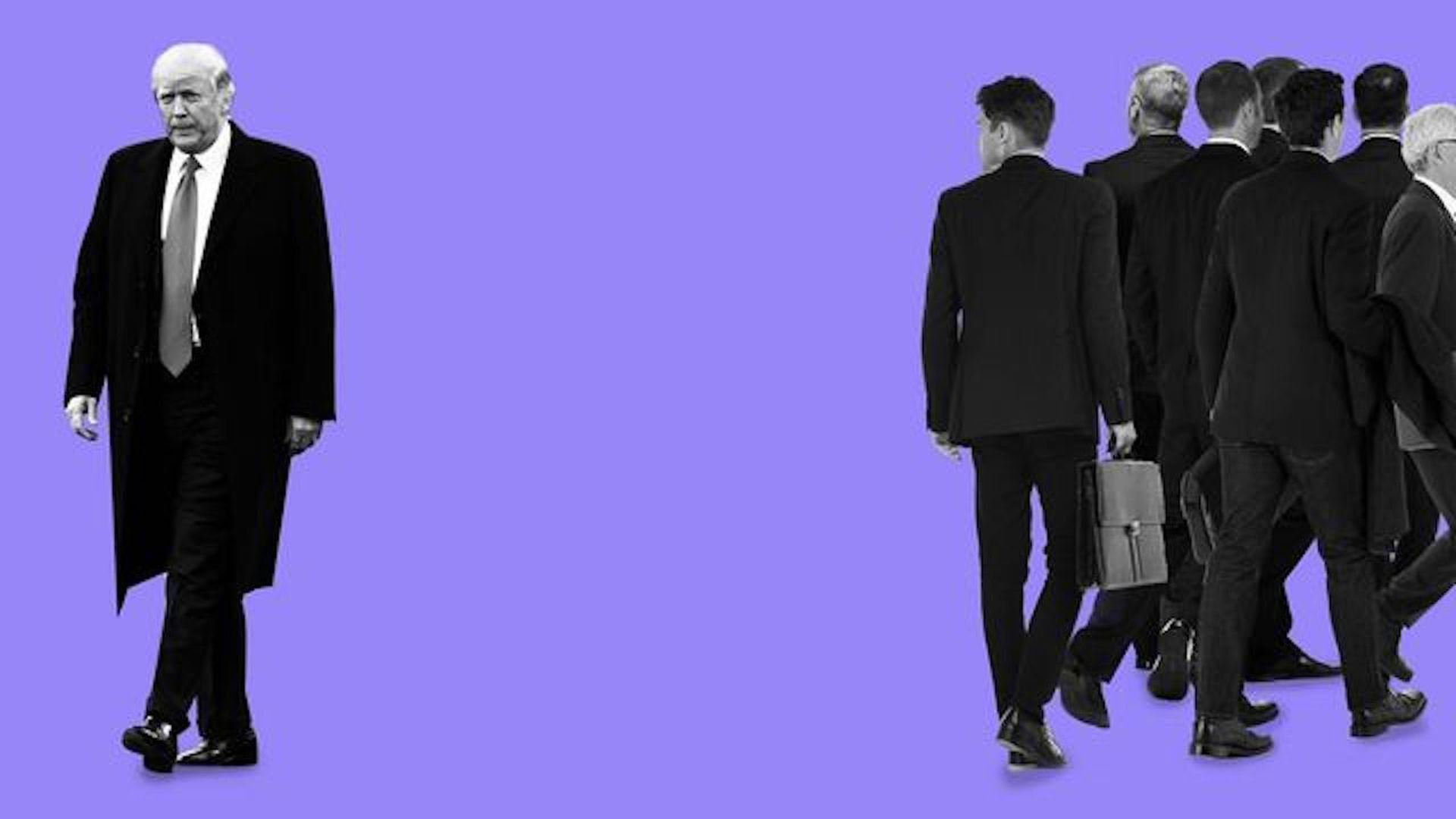 EPA's decision to cut regulation of methane is laying bare an oil-and-gas industry divide and setting the stage for political battles this fall and beyond.
Why it matters: Methane is an extremely powerful greenhouse gas and the industry is a key emissions source.
Driving the news: The agency yesterday finalized rules that roll back requirements on curbing leaks from oil-and-gas wells and related infrastructure.
EPA boss Andrew Wheeler said the industry is moving to capture methane without "burdensome" regulations.
Environmentalists called it a dangerous decision that hinders efforts to fight global warming.
The intrigue: Here are a few takeaways from the move...
1. There's a rift between industry giants and independent companies.
Giants like BP and Shell attacked the move, while trade groups including the Independent Petroleum Association of America and Western Energy Alliance embraced it.
Quick take: There are differing motivations here. Multinational giants have more resources to comply and have already pledged emissions curbs, so it's even a competitive edge.
And the majors — especially the European-headquartered ones — have other incentives too as they seek to tout climate efforts and maintain their "social license" to operate.
2. The regulation's architecture could affect future rulemakings on climate change.
3. It can't be untethered from the 2020 elections and their aftermath.
Wheeler announced the rules in Pennsylvania, a big swing state Donald Trump carried in 2016 and a huge natural gas producer.
Joe Biden criticized the rules. And so did several senior congressional Democrats, a sign that they could seek to overturn them using the Congressional Review Act if Democrats control Washington next year.
(The CRA allows Congress and a willing president to nullify regulations finalized late in a predecessor's term with special resolutions that are immune from filibusters.)
4. EPA's action also has transatlantic implications.
Per Bloomberg, the rules "may provoke a backlash in Europe, where regulators are developing a methane strategy and eyeing tougher scrutiny of the carbon footprint of energy imports."
Their piece cites a recent note from ClearView Energy Partners, which says European officials could back "more rigid regulatory protocols to compensate for a continuing U.S. federal deregulatory posture."
Go deeper: Trump administration scraps limits on methane leaks at oil and gas sites (Washington Post)
Bonus chart: Voters' pulse on climate
New Pew Research Center polling shows that climate isn't top of mind for the electorate — but also signals how the topic is likely to surface in the 2020 race.
Driving the news: Check out the chart above, which shows that climate is far down the list of topics that voters say will be "very important" in their decision.
Quick take: The top of that list matters too.
Joe Biden has tethered his proposed low-carbon energy and infrastructure investments to his wider economic recovery message.
The Trump campaign is arguing that Biden's climate plans will hinder the oil-and-gas industry in states including Pennsylvania and Texas.
By the numbers: The poll also shows — and hold onto your seats here — some deep partisan splits.
68% of Biden supporters in the poll said climate would be very important to their vote in the presidential race, compared to 11% of Trump supporters.
The economy is more important, especially to Republicans, with 72% of Biden supporters and 88% of Trump backers calling it key to their decision.
Of note: See Pew's methodology here and survey questions here.
Editor's note: This piece was updated to clarify the importance of the economy to Democrats and Republicans in the survey.
2. Oil can't achieve launch velocity
We're ending another week with U.S. crude oil prices trapped in the low $40-per-barrel range, which isn't far above where they've been hanging out for two months after recovering sharply in May.
Why it matters: The price, too low for many producers to profitably drill new wells, partly reflects how COVID-19's persistence is holding back the demand revival.
What they're saying: "Under the current supply-demand trends, we see prices unable to record further sustainable gains for a few months, until supply deficits return during the last quarter of the year," Rystad Energy analyst Paola Rodríguez-Masiu said in a note this morning.
Go deeper: IEA cuts oil demand forecast, citing "stalling" mobility
3. ESG investing is the Wild West
Socially conscious and sustainable investing is surging, but there's a lack of consensus standards and definitions and the practice would benefit from more federal oversight, Barclays analysts say in a new report.
Driving the news: A key takeaway is that self-identified U.S.-focused ESG funds are not especially different than their non-ESG counterparts.
"Using two decades of funds' holding data, we find that ESG-labelled funds do not necessarily provide more ESG exposure than conventional ones," they find.
It adds that "ESG funds have higher, but not significantly different, ESG scores than those of non-ESG funds."
Another takeaway: Returns from ESG vs. non-ESG funds are quite similar, with ESG funds providing slightly better performance over the last two years.
How it works: They explored the universe of U.S. equity funds focused on ESG — environmental, social, and governance — investing.
The analysts looked carefully at the makeup and performance of ESG funds compared to their non-ESG brethren.
They checked them against how individual stocks within both categories of U.S. funds perform on ESG criteria in the eyes of two firms that specialize in company-level ESG assessments (MSCI and Vigeo Eiris).
Why it matters: ESG investing is growing a lot. As of early this year, sustainable mutual and exchange-traded funds focused on U.S. equities had over $240 billion in assets under management, or about 2.3% of overall U.S. equity fund assets.
And while ESG comprises a suite of topics, one part is environmental and climate-focused amid growing pressure on companies to prepare for the effects of global warming and lower their CO2 emissions.
What's next: They recommend creation of a federal "Office of ESG Ratings."
It would "harmonize the ESG data measurement, providing guidelines on what dimensions to assess in E, S and G, and their relative weights, both within each dimension and in the construction of the composite ESG index."
Go deeper: The stage is set for a battle on sustainable investing
4. 2020 is so hot right now
2020 is on pace to be among the hottest on record and last month was tied with 2016 for the second-warmest July in those records, which date back to the late 1800s, per new federal data.
Why it matters: The National Oceanic and Atmospheric Administration report shows the march of human-induced global warming.
The big picture: "The year-to-date global land and ocean surface temperature was the second highest in the 141-year record at 1.89°F (1.05°C) above the 20th-century average of 56.9°F (13.8°C)," the agency said.
Threat level: "[T]he year 2020 is very likely to rank among the five warmest years on record," their monthly report notes.
The five warmest to date have all occurred in the last decade; nine of the 10 warmest have been this century (the other was in 1998).
5. Catch up fast: EVs, renewables, Mauritius spill
Cadillac: "GM's North American president said Wednesday that the upcoming Lyriq will start at less than $60,000, putting it somewhere in between Tesla's Model X and Model Y, though Cadillac still has to nail the execution." (Jalopnik)
Why it matters: The Lyriq is an early model in GM's wider EV push in the coming years. The comment from Steve Carlisle, originally published in Automotive News ($), signals that the SUV will be priced lower than initially reported.
Deals: "In one of the U.S. renewable energy market's biggest deals in a challenging year, Masdar is set to acquire a 50 percent stake in a 1.6-gigawatt portfolio of advanced wind, solar and energy storage projects from EDF Renewables North America." (Greentech Media)
Oil spill: "Almost all the remaining oil has been pumped from a Japanese ship that ran aground off Mauritius, but its initial spill of 1,000 tons of fuel has severely damaged the Indian Ocean island's coral reefs and once pristine coast, environmental groups said Thursday." (AP)