Axios Generate
August 23, 2023
🐪 Halfway there already! Today's newsletter has a Smart Brevity count of 1,262 words, 5 minutes.
🥁 Happy birthday to the late Keith Moon of The Who, whose unique drumming propels today's intro tune...
1 big thing: Summer's ceaseless sizzle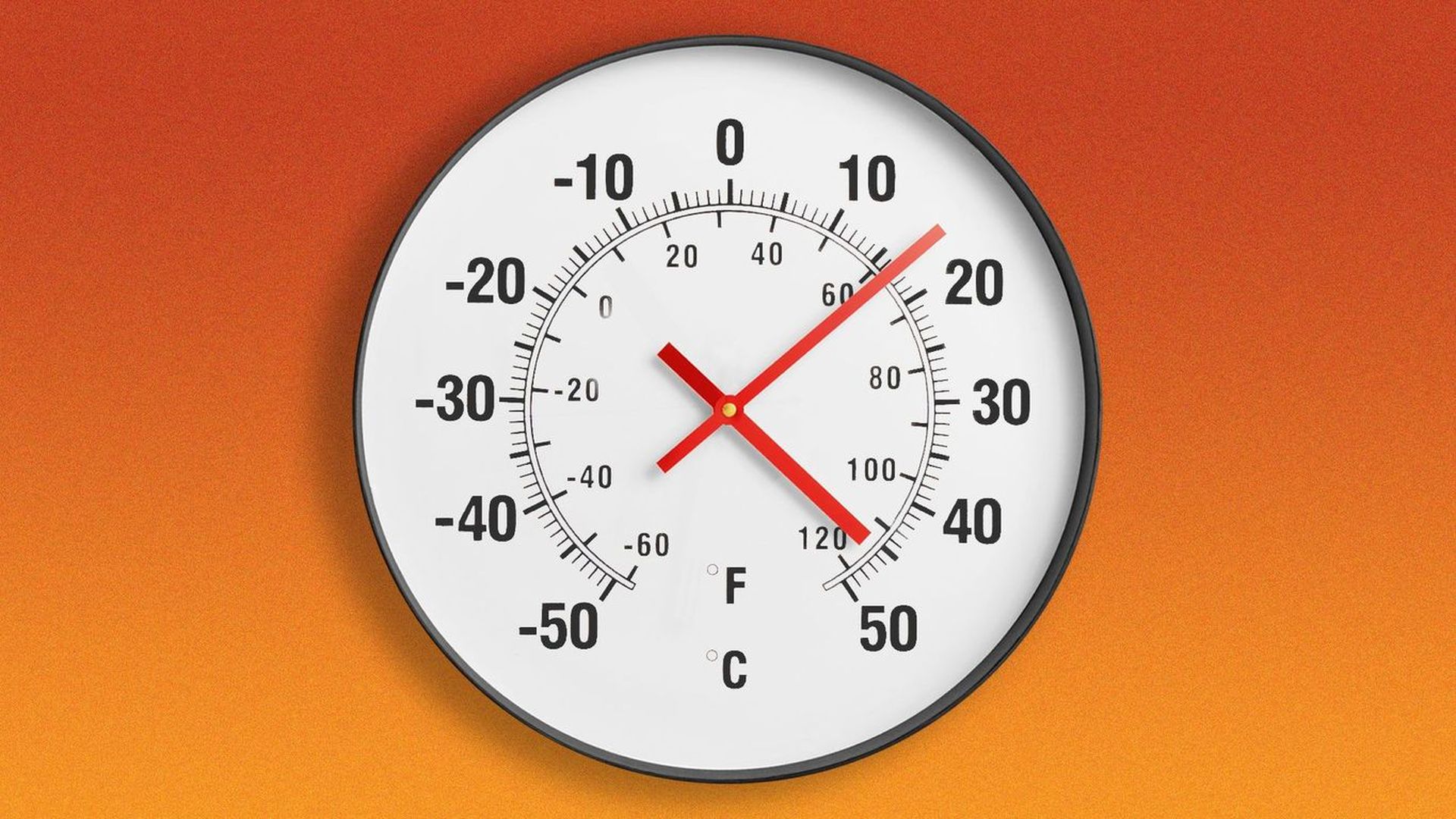 In a summer featuring countless heat domes and record high temperatures, the season appears to have saved the worst for last, Andrew writes.
The big picture: A sweltering, stagnant air mass is now draped across the Central U.S., resulting in "dangerous" heat; meanwhile, southern Europe is seeing another bout of record-breaking extreme heat as well.
Why it matters: As of Wednesday morning, a staggering 126 million people were under extreme heat alerts, from Chicago to New Orleans. Extreme heat is the top weather-related killer in a typical year in the U.S., per the National Weather Service.
Eye-popping stat: In the continental U.S., at least 100 heat records are being set or tied per day this week, with that blistering pace expected to continue into the weekend.
Zoom in: It's so hot in Des Moines, reports Axios Des Moines' Linh Ta, even a local ice cream shop is closing for several days. City schools moved outdoor activities to the morning and evening hours, and emergency cooling centers are open to help people escape the dangerous conditions.
Axios reporters in Indianapolis and Minneapolis described the air as being hot and heavy. In the Twin Cities, parks departments canceled outdoor fitness classes, and a horse racing track pushed its evening start time back by 90 minutes.
Chicago could see its first triple-digit high since 2012 on Wednesday, with a heat index between 105°F and 115°F or higher, per the NWS.
By the numbers: In Oklahoma on Monday, one observing site in the northeastern part of the state set a heat index record of 127°F.
In Sioux Falls, South Dakota, the overnight minimum temperature of 81°F early Tuesday tied the record for the hottest such temperature on record, per the NWS.
And in Lawrence, Kansas, the heat index hit 134°F Sunday after the air temperature reached 102°F.
Zoom out: Monthly and all-time high temperature records were set Tuesday in France, with more expected Friday.
Context: The burning of fossil fuels is causing heat waves in the U.S., Europe and other areas to become hotter, longer-lasting and more likely.
What they're saying: "The reality is, you know, 20 years from now a summer like this one will feel like a relatively mild summer," said UCLA climate scientist Daniel Swain in an online briefing Monday.
"In terms of the incredible, just frenetic pace of global extremes we're seeing this summer in terms of temperature and precipitation, that is only going to get worse as the climate continues to warm."
2. Canada's wildfire carbon emissions' spike
Canada's worst wildfire season on record continues, with more than 1,000 blazes still burning, Andrew writes.
Threat level: The most dangerous fires, in terms of threatened populations, are in the Northwest Territories and British Columbia.
In addition to endangering property and lives, the wildfires have been emitting ever growing amounts of greenhouse gases and other harmful emissions, far surpassing past seasons during the era of satellite monitoring.
The big picture: So far this season, some 59,230 square miles have burned across the country in a national disaster worsened by climate change. The affected area is larger than the state of Iowa.
The intrigue: Meanwhile, a new study published Tuesday found a link to human-caused climate change. Fire weather conditions in Quebec between May and July made the wildfires more likely and intense than in a preindustrial climate.
What they're saying: According to Mark Parrington, a senior scientist at CAMS, significant wildfires in Canada have now lasted 17 weeks. "It is remarkable how large-scale and persistent the wildfires have been across the country," he told Axios via email.
Merritt Turetsky, a carbon cycle scientist at the University of Colorado, told Axios the relationship between drought and wildfires is a "vicious cycle."
"The best way to break this cycle of increasing flammability in the boreal and Arctic regions is to reduce emissions and decarbonize society," she said.
3. BlackRock's declining support for shareholder proposals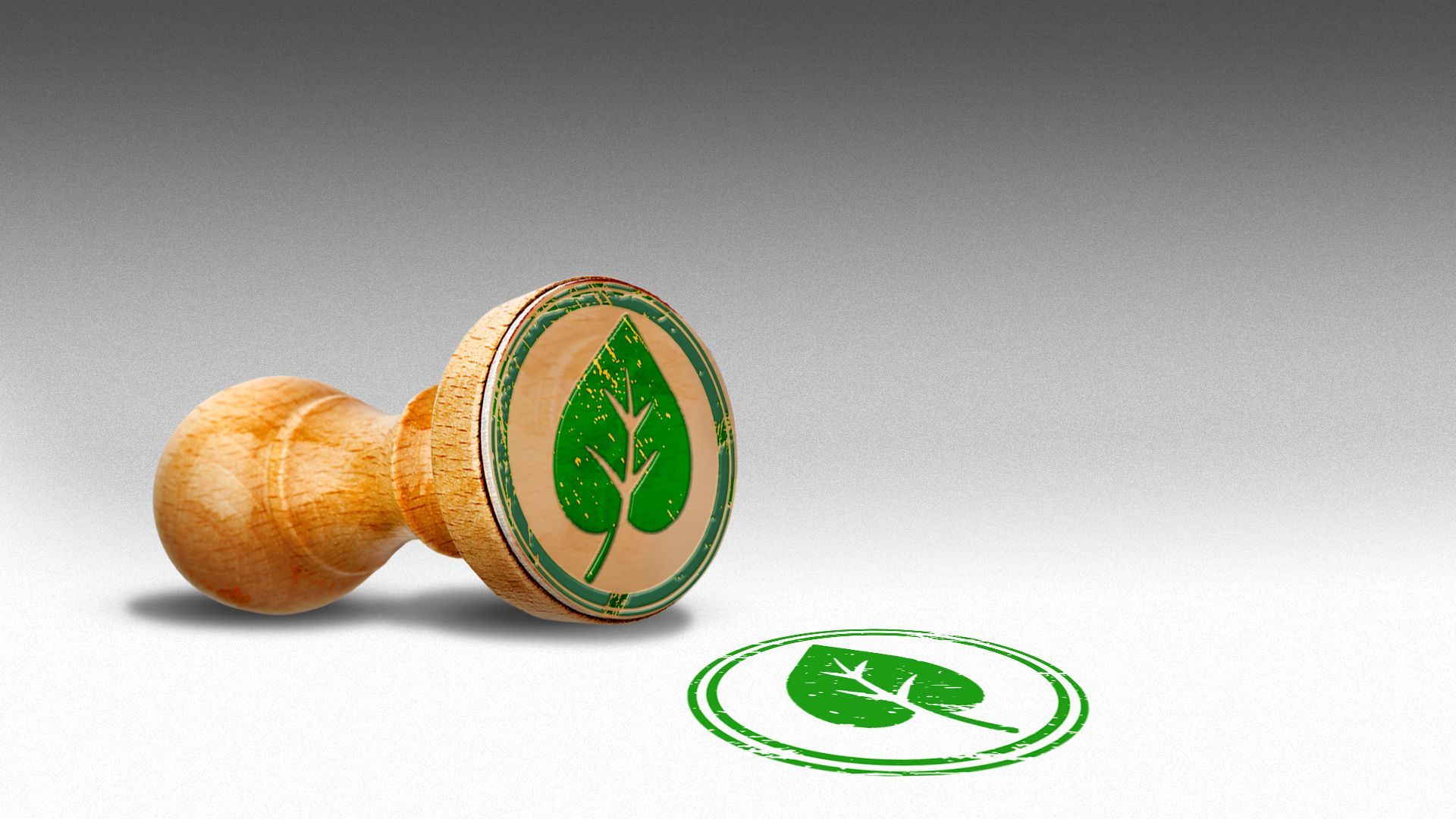 BlackRock, the world's largest asset manager, supported a smaller share of environmental, social, and governance (ESG) shareholder proposals this year compared to years past, Andrew writes.
Why it matters: The move comes at a time when the company and its CEO, Larry Fink, have been criticized for championing and seemingly backing away from commitments to incorporate climate change-related and other factors into investment decisions.
Between the lines: In a new report Wednesday, BlackRock says it supported about 9% of all shareholder resolutions it voted on globally during the 2022-23 proxy voting season, including 7% of resolutions on issues including climate and the environment and social considerations.
That contrasts with the 2021-22 proxy year, when the company supported 21% of all environmental, social, and governance (ESG) shareholder proposals put to a vote.
In a possible indication of the politicization of the term ESG, it only appears in footnotes of the new stewardship report, compared to about two dozen times the year before.
The bottom line: The report states that there was more than a 30% increase in shareholder ESG proposals this past year, but many were overly prescriptive or addressed actions companies were already taking.
"Because so many proposals were over-reaching, lacking economic merit, or simply redundant, they were unlikely to help promote long-term shareholder value and received less support from shareholders, including BlackRock, than in years past," the report states.
4. Catch up fast on oil and gas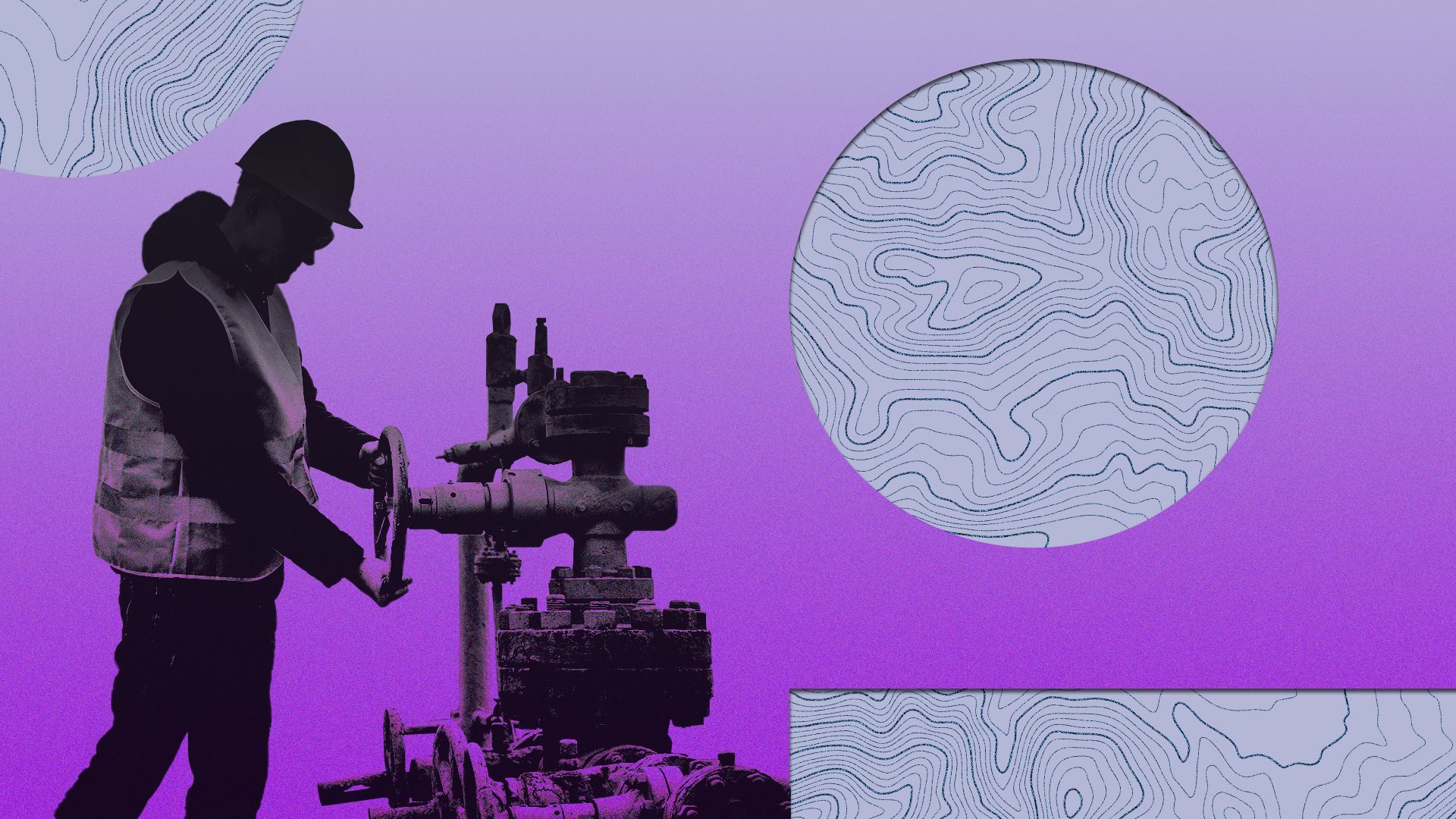 🤝🏼 U.S. LNG exporter Cheniere Energy inked a long-term deal (2026-2043) to provide German industrial giant BASF with roughly 800,000 metric tons annually.
Why it matters: It's another big sign of European companies' need to diversify suppliers to replace Russian gas. And Bloomberg notes it's BASF's first-ever LNG supply contract.
📝 "The Biden administration on Tuesday finalized tighter rules for complex devices meant to prevent catastrophic blowouts on offshore oil and gas drilling rigs, reversing some Trump administration policies and returning to a more stringent regulatory stance adopted after the 2010 Deepwater Horizon disaster," the Associated Press reports.
💰 "Top U.S. energy companies last year paid out more of their earnings to shareholders than they invested in new oil and gas fields for the first time," Reuters reports on a new Ernst & Young analysis.
5. What EVs mean for autoworkers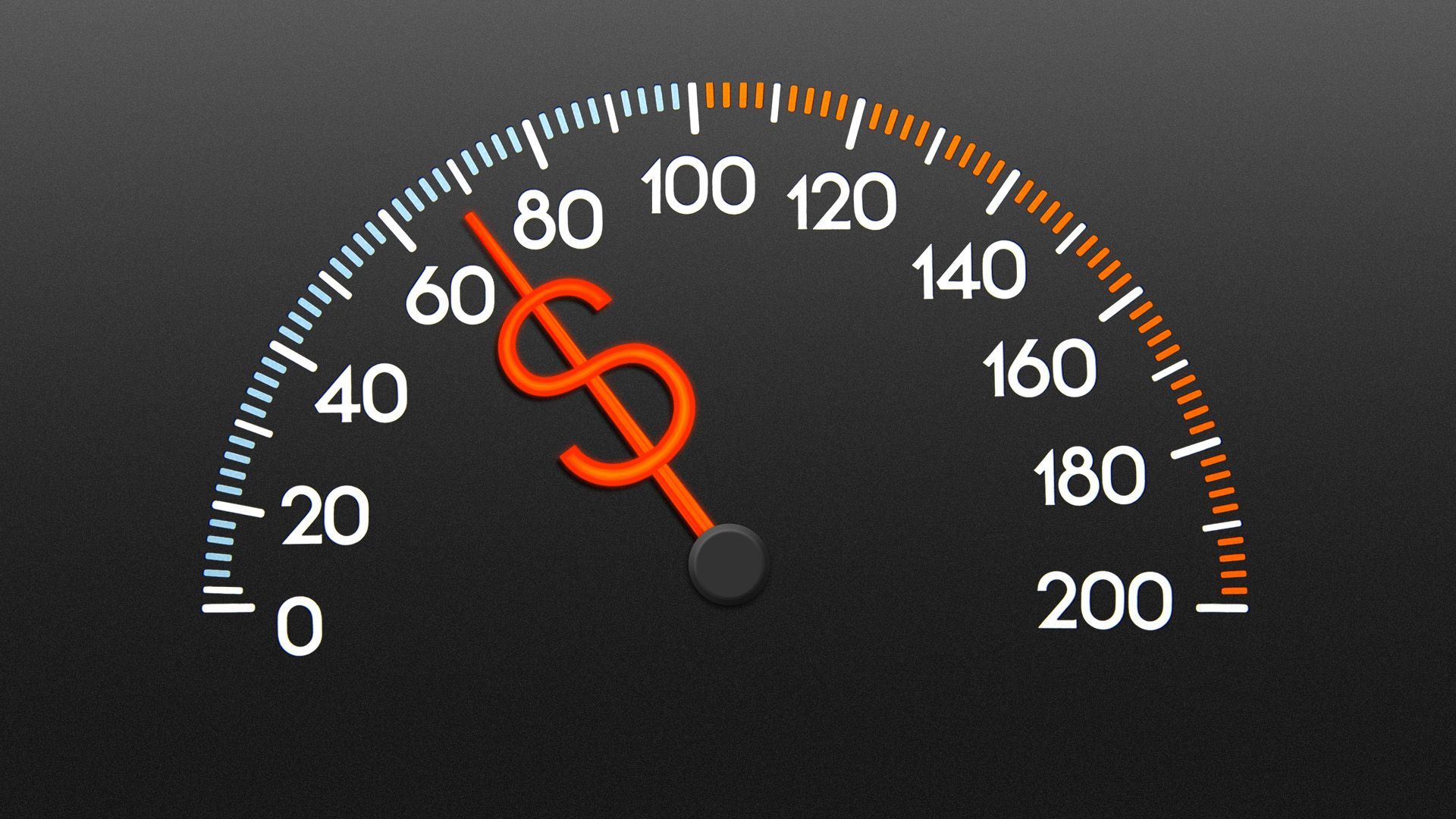 A big sticking point in contract talks between Detroit automakers and the United Automobile Workers union is the popular claim that it takes fewer workers to make EVs than conventional cars, Axios' Joann Muller reports.
The intrigue: The opposite may be true. Carnegie-Mellon University researchers recently found that EVs require more labor hours, but that's primarily to produce battery cells.
Today, those cells are manufactured mostly in Asia. Yet a slew of companies are shifting production to the U.S. to tap new tax incentives.
Yes, but: The resulting jobs will likely be non-unionized and lower-paying.
Why it matters: For UAW members, the EV transition brings risks that good-paying union jobs building engines, transmissions and exhaust systems will disappear.
For Detroit automakers — GM, Ford and Stellantis — the transition brings risks of falling further behind Tesla and other non-unionized EV rivals that already have cheaper labor costs.
Did someone forward you this newsletter? Welcome, and please sign up.
🙏 Thanks to Chris Speckhard and Javier E. David for edits to today's edition, along with the talented Axios Visuals team.