Axios Generate
September 19, 2023
🍩 Good morning! Today's newsletter has a Smart Brevity count of 1,191 words, 4.5 minutes.
🎶 This week marks 45 years since Funkadelic released the album "One Nation Under a Groove," so let's pledge allegiance with today's intro tune...
1 big thing: COP28 gets local with U.S., China co-chairs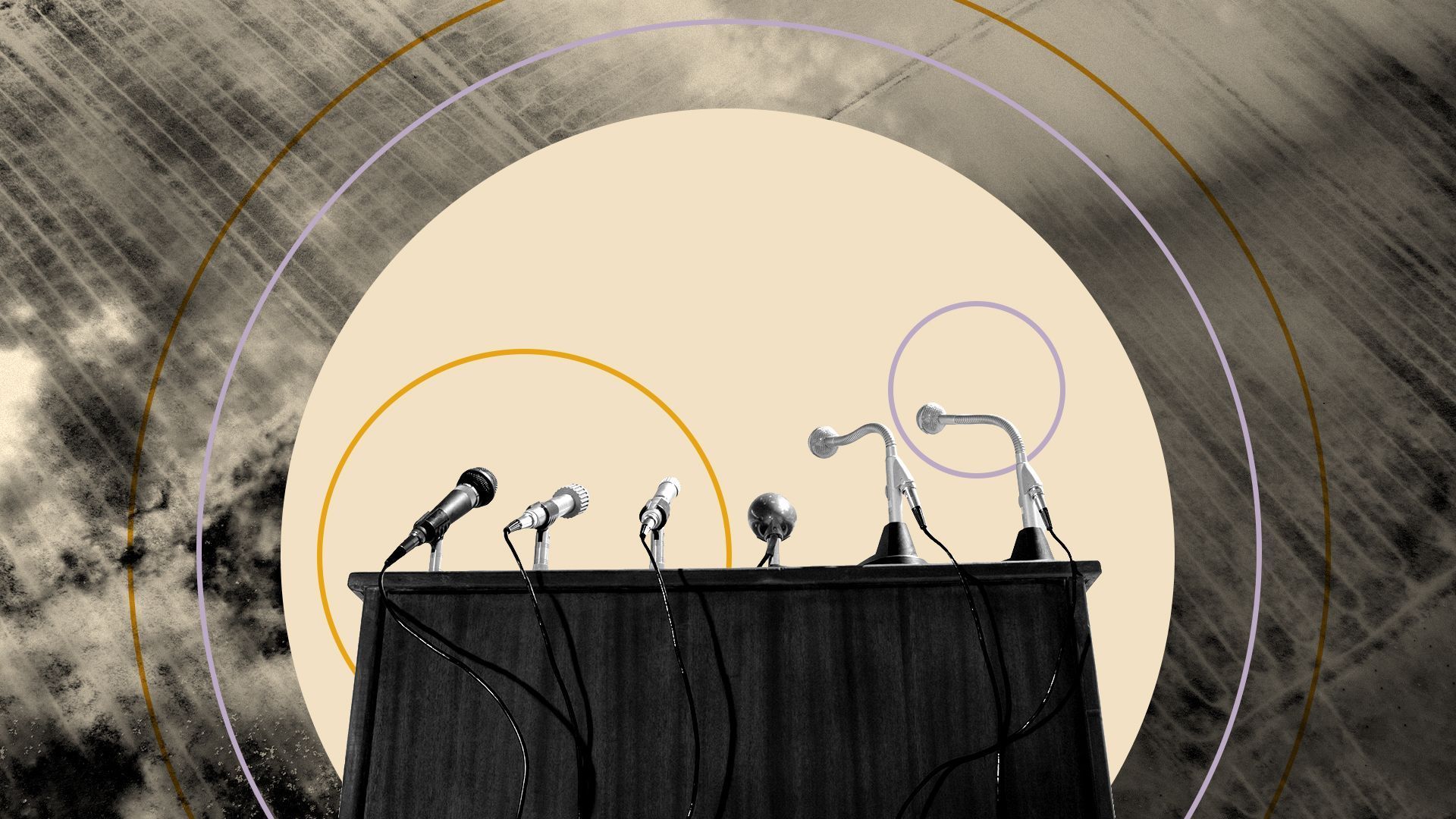 First look: The first local climate summit will take place at the U.N. climate meeting in Dubai later this year, Andrew writes.
Driving the news: The confab will include hundreds of mayors, governors and other regional leaders together with heads of state. COP28 president-designate Sultan Ahmed al-Jaber and U.N. special envoy Michael Bloomberg plan to announce the summit this morning.
The big picture: The event will have several co-chairs, including President Biden's climate envoy, John Kerry, and his counterpart from China, Xie Zhenhua.
Given the tensions between the two countries over trade, Taiwan and more, the joint billing is noteworthy; it could be a signal that climate change is still an area of potential cooperation, as Kerry has long tried to emphasize.
Why it matters: Countries get most of the attention for their climate measures. Yet when added together, city, state and regional governments are helping to cut emissions of planet-warming greenhouse gases and boost resilience measures to extreme weather events.
Yes, but: China is also home to many of the globe's growing megacities, making this topic of keen relevance to its government. Meanwhile, Kerry and Xie will be joined as co-chairs by several other luminaries.
The intrigue: This is the first time that a COP presidency has announced a formal sub-national summit within the COP process. It will be hosted jointly by the COP presidency and Bloomberg Philanthropies.
By the numbers: With the growing concentration of the world population in cities — one estimate shows about 70% of people worldwide will live in urban areas by 2050, climate policy is increasingly a matter of urban planning and management.
Cities that were built for a climate that no longer exists must now be able to withstand threats such as stronger tropical cyclones, higher seas due to sea level rise and more common and extreme heat waves.
2. The peak oil demand battle is in full bloom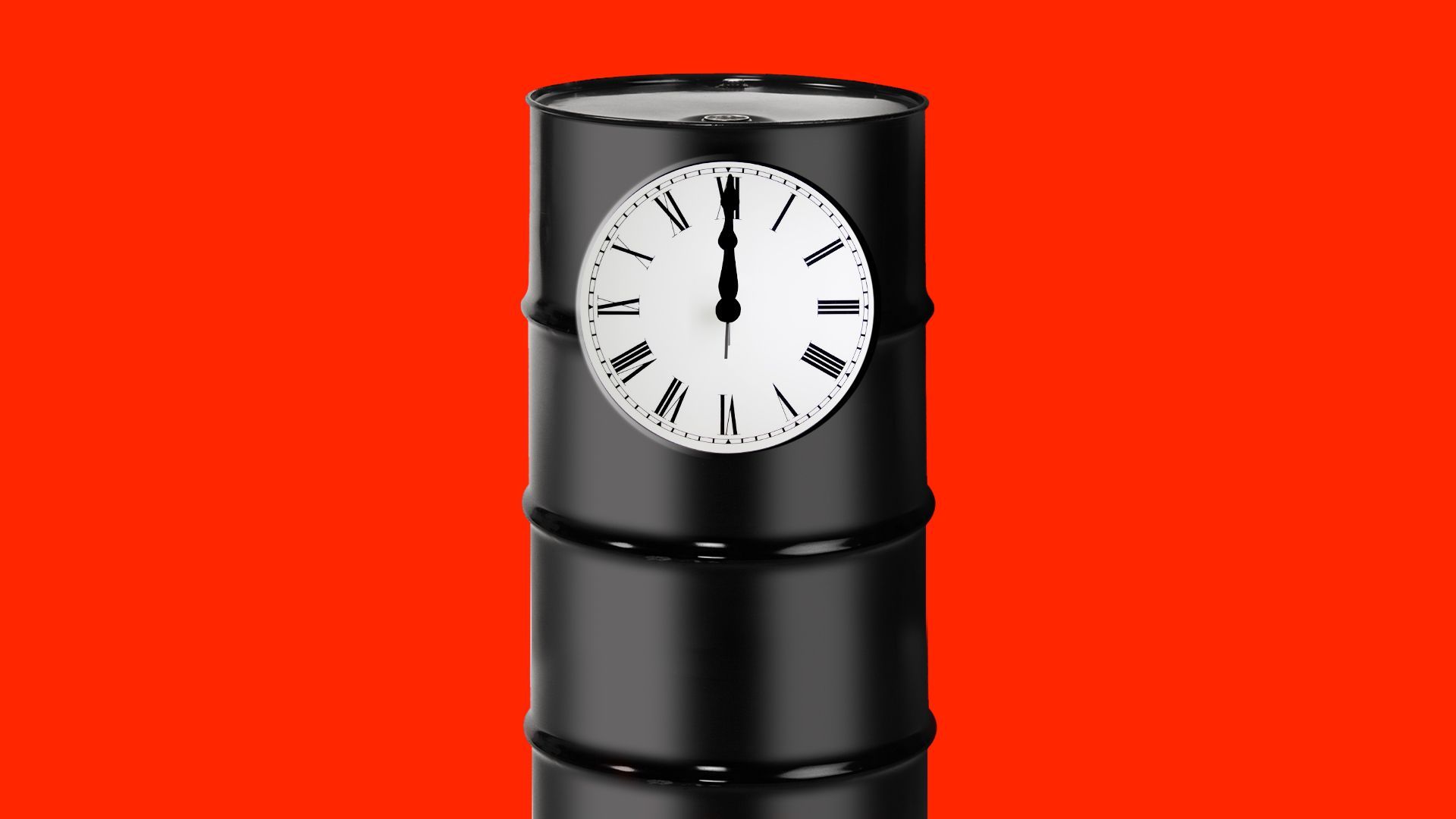 Saudi Arabia and OPEC are publicly pushing back against analysts who suggest global oil demand will soon peak, Ben writes.
Driving the news: Aramco CEO Amin Nasser said Monday the idea is "wilting under scrutiny," because it's driven by politics instead of markets, economics and technology.
His speech came days after OPEC boss HE Haitham Al Ghais rebuked new International Energy Agency projections of a demand peak this decade.
Catch up fast: Last week IEA head Fatih Birol, in a widely circulated op-ed, said the agency's latest analysis shows coal, gas and oil demand all peaking in the 2020s.
The prominent consultancy Wood Mackenzie's base case has oil demand peaking in the early 2030s.
But OPEC's outlook sees robust long-term consumption, with oil demand at 110 million barrels per day in 2045 (it's roughly 102 million now).
Why it matters: The debate gets to a rather metaphysical question of whether these kinds of estimates simply reflect the world — or help shape it too.
OPEC's response to IEA warns against "risky and impractical" narratives about the energy future, noting calls to stop investing in new projects.
What we're watching: How these debates surface at COP28, which is already mired in at least some controversy.
3. Breaking: Treasury aims to boost banks' climate plans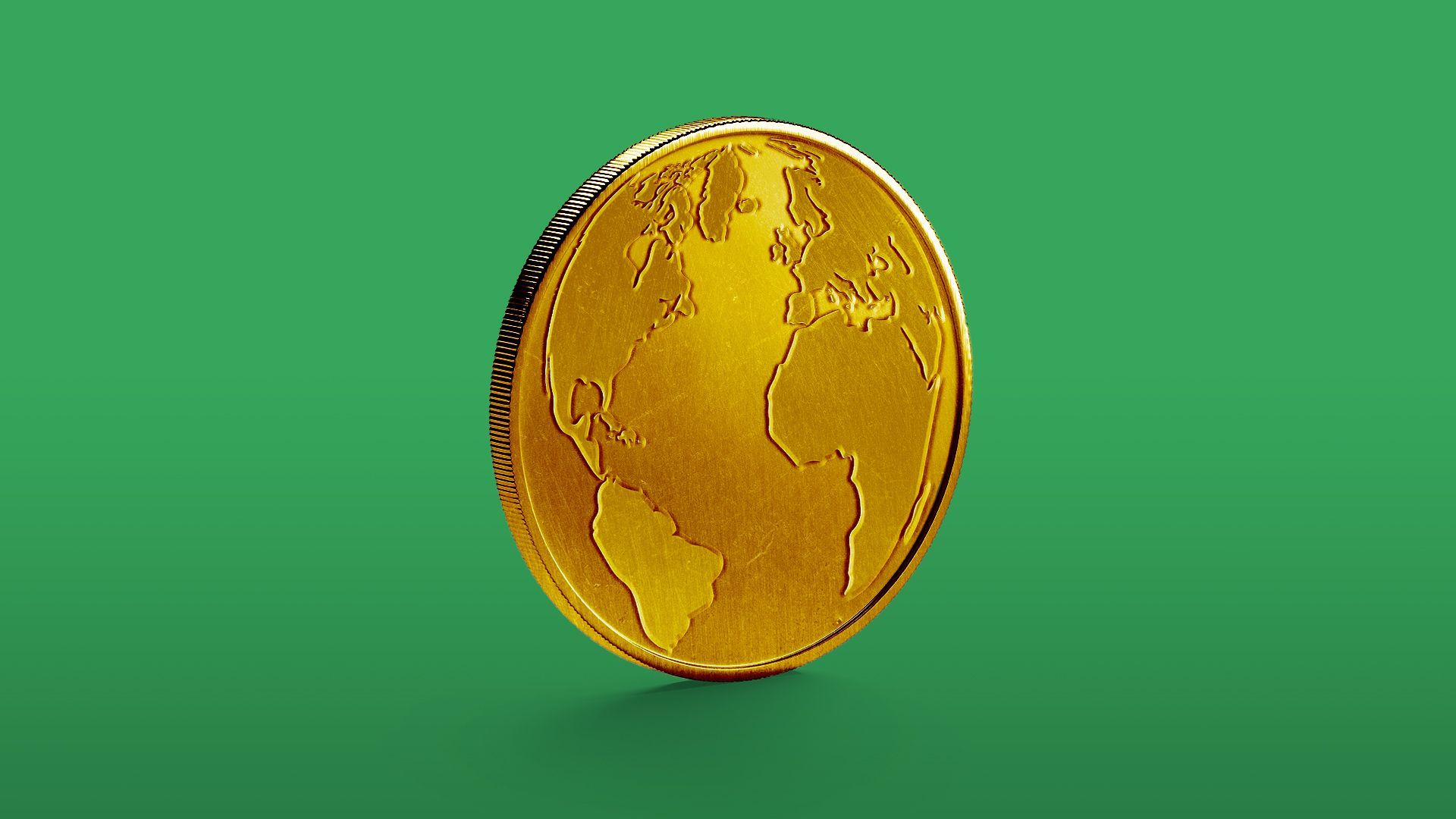 The Treasury Department wants to improve the quality and consistency of Wall Street efforts to align finance with long-term "net-zero" emissions, Ben writes.
Driving the news: Treasury just unveiled "Principles for NetZero Financing & Investment."
The voluntary effort looks to promote "consistency and credibility" in the large numbers of banks and other financial institutions with targets.
The goal of the "best practices" is aiding financial players that already have targets and those that set them going forward.
Why it matters: Private sector lending, underwriting and other services influence the trajectory of energy transition.
How it works: The Treasury document lays out nine principles, such as "credible metrics and targets," ensuring transparency on progress, and "robust" governance.
Treasury also said several philanthropies including Bezos Earth Fund will provide $340 million combined.
It's partly for research, data and technical resources to help financial players develop and execute commitments.
A Treasury official said the money would not flow to banks but rather the "broad ecosystem" of non-governmental organizations (NGOs) and researchers working on the topic.
The intrigue: One section of the wide-ranging Treasury document urges institutions to consider "managed phaseout practices."
That means "financing, investing, or advisory services that support a managed and accelerated transition from high-emitting to zero- or near-zero emissions assets."
The bottom line: The wording is delicate, but Treasury is looking to help enable movement away from fossil fuels.
4. Bonus policy notes: Climate corps and industrial emissions
🛠️ Senate Majority Leader Chuck Schumer and other congressional Democrats want President Biden to unilaterally set up a federal climate works program, Axios Pro: Energy Policy's Jael Holzman reports.
Why it matters: As Biden faces calls for more aggressive climate action to win over younger voters, Dems hope they can breathe new life into the Civilian Climate Corps idea that didn't make it into the Inflation Reduction Act.
🏭 The Energy Department unveiled detailed "roadmaps" for cutting emissions from carbon-intensive heavy industries like chemicals, steel and cement.
Why it matters: DOE said the latest in their "Pathways to Commercial Liftoff" series can guide private-sector efforts that complement resources in the big infrastructure and climate laws.
5. New venture fund — with a side of shade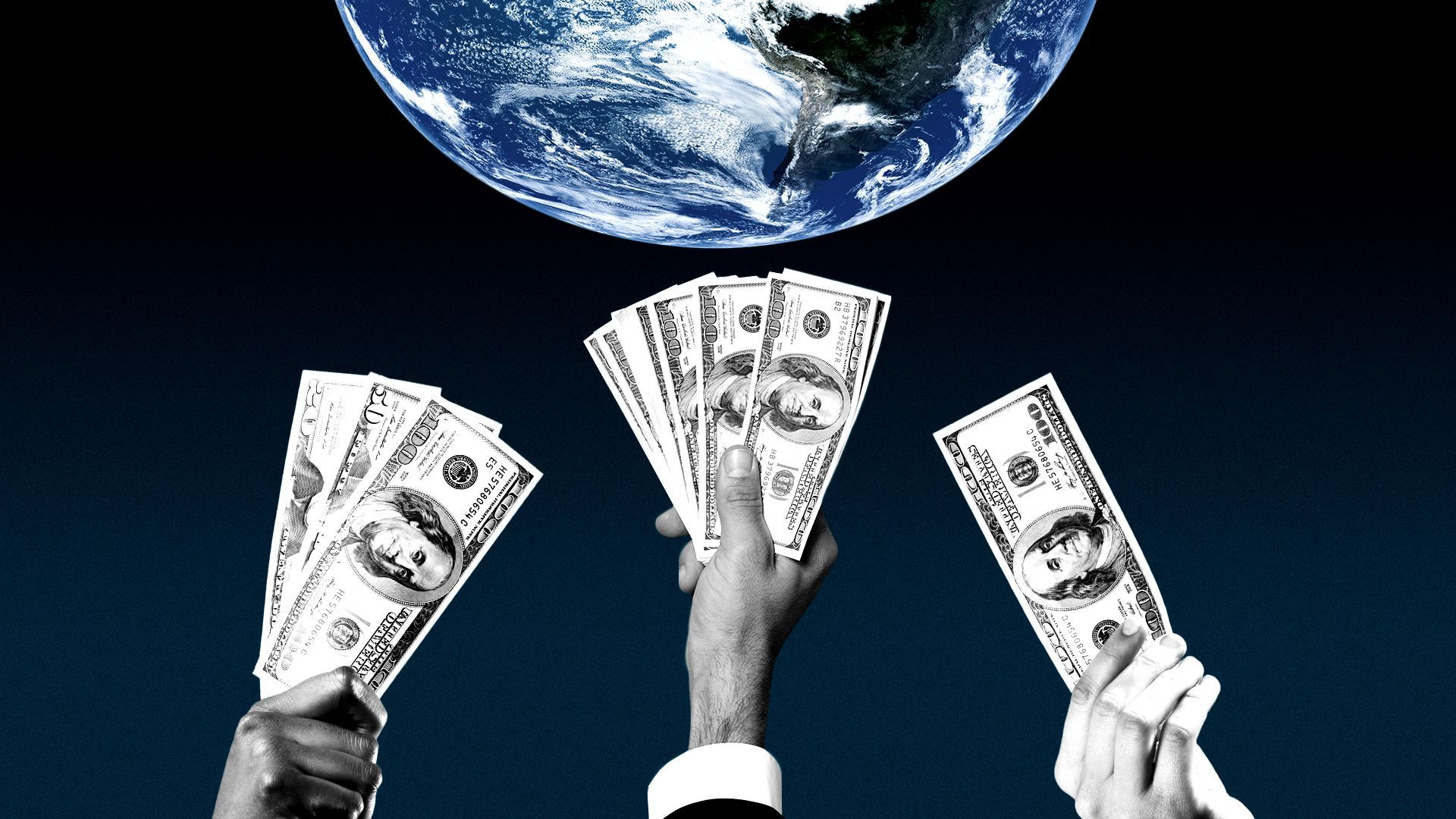 Lowercarbon Capital has raised over $550 million for a pair of new venture funds focused on climate tech startups, Axios' Dan Primack reports.
The intrigue: Per a letter to limited partners that appeared yesterday on the firm's website, founder Chris Sacca called out fellow climate tech investors for accepting capital from unsavory sources:
"We've built all this without taking any blood money from countries actively working to undermine democracy while trampling human rights and obstructing efforts to solve the climate emergency. Maybe your firm could try that too?"
State of play: The first fund, dubbed 421.0, will focus on pre-seed and seed-stage deals. The second will be an opportunities fund that lets Lowercarbon double down on select portfolio companies.
"421.0" refers to parts per million of carbon dioxide in the atmosphere when the fund was launched. Earlier fund names were 411.2 and 419.1.
🌽 Speaking of VC, the food and agriculture-tech focused firm Astanor Ventures this morning announced close of its second fund at $385 million.
6. 🏃🏽‍♀️Catch up fast on tech: Amazon and Google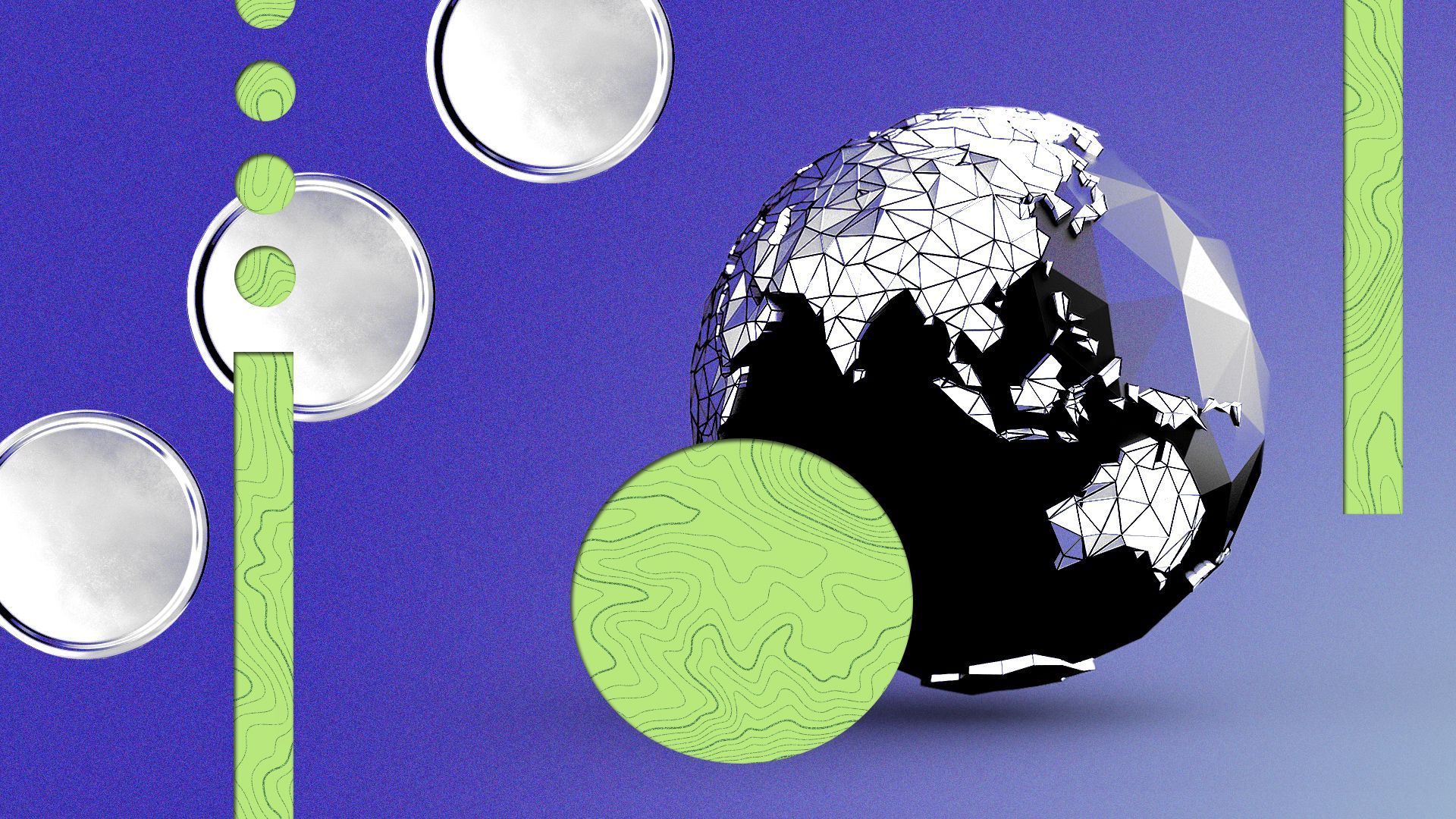 🚚 The Climate Pledge — co-founded by Amazon — and the group C40 Cities this morning announced an initiative called "Laneshift" to slash emissions from trucking in India and Latin America, Ben writes.
Why it matters: Trucking is a big source of CO2 emissions. The program is aimed at working with big companies, local governments and other stakeholders to speed deployment of electric trucks.
State of play: The Climate Pledge is providing an initial $10 million to C40 Cities to kickstart the effort.
🧠 Google will provide $10 million for projects that use artificial intelligence to help victims of natural disasters and climate change, the State Department said in describing a wider forum yesterday on AI and sustainable development.
7. 🛢️ Petro-number of the day: 23%
That's the increase in China's imports of Russian crude oil in the first half of this year, per EIA-compiled data, Ben writes.
The big picture: China's overall imports are at record levels, while Russian barrels are finding new homes as Europe shuns Kremlin-backed fuels.
Did someone forward you this newsletter? Welcome, and please sign up.
🙏 Thanks to Chris Speckhard and Javier David for edits to today's edition, along with the talented Axios Visuals team.