Axios Generate
September 26, 2023
🚀 We're off! Today's newsletter has a Smart Brevity count of 1,323 words, 5 minutes.
🛢️Situational awareness: A federal appeals court delayed this week's Gulf of Mexico lease sale to Nov. 8, but it upheld a lower court order blocking the Interior Department's new environmental restrictions and acreage withdrawals. Bloomberg has more.
🎹 This week in 1976, Stevie Wonder released the masterpiece "Songs In The Key Of Life," which provides today's intro tune...
1 big thing: IEA says 1.5-degree path is narrower but doable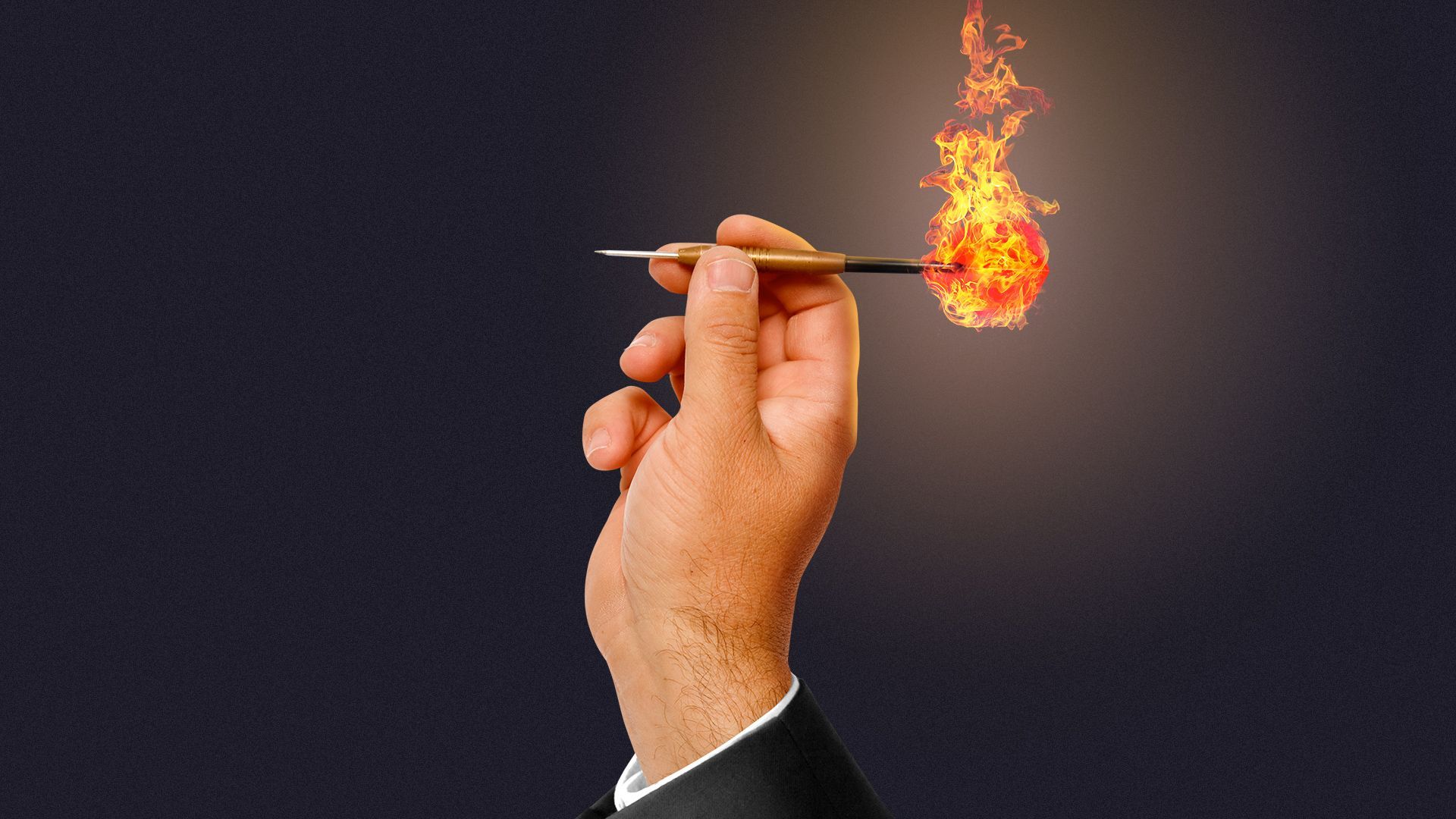 The window for adhering to the Paris Agreement's 1.5-degree temperature target is narrow, but quick action before 2030 could forestall potentially devastating climate change impacts, a new report finds, Andrew writes.
Why it matters: The assessment, from the International Energy Agency, is likely to prove influential at the upcoming UN climate summit in Dubai later this year and in energy policy circles afterward.
Zoom in: The analysis is an update of the IEA's 2021 net zero scenario detailing what it would take for the world to hold climate change to 1.5°C (2.7°F) above preindustrial levels.
Climate studies show that if the world were to warm beyond this threshold, the odds of calamitous climate change impacts, from rapid and more significant sea level rise to deadly extreme weather events, would increase markedly.
The report lays out a particular pathway to reaching net zero emissions by 2050, with different countries arriving at the goal at different times, depending on their circumstances.
The U.S. would be expected to reach net zero prior to 2050.
The big picture: The IEA foresees global carbon dioxide emissions from the energy sector peaking this decade after reaching a record high in 2022.
In addition, it projects that coal, oil and natural gas demand will peak this decade "even without any new climate policies," due to the rapid expansion of cleaner energy technologies such as wind and solar power.
The report calls for a tripling of global installed renewables capacity by 2030.
The president-designate of the upcoming UN climate summit in Dubai has endorsed tripling renewables as an outcome of the meeting.
Between the lines: According to the IEA, an effective program to squelch methane leaks could yield about one-fifth of all the emissions reductions through 2030 in the scenario.
The intrigue: One of the most enduring — and often misinterpreted — sections of the IEA's 2021 net zero scenario report was its emphasis that beyond committed oil, coal and gas projects as of 2021, new fossil fuel development would not be needed because of a steep drop in demand.
The new report has similar language, stating: "No new long-lead time upstream oil and gas projects are needed in the NZE Scenario, neither are new coal mines, mine extensions or new unabated coal plants."
The IEA warns that existing oil and gas assets and pre-approved projects should go forward and be maintained to avoid price spikes or other problems that could emerge during the energy transition.
Reality check: Countries have consistently been failing to live up to their climate commitments and setting their emissions reduction targets at levels that are incompatible with limiting warming to 1.5°C above preindustrial levels.
2. Bonus: Charting the decline in fossil fuel energy sources
A key portion of the new IEA report concerns a needed rapid decline in "unabated" coal, oil and natural gas in order to adhere to the 1.5-degree target, Andrew writes.
The big picture: This generally refers to fossil fuel energy sources built without a way to capture and store greenhouse gas emissions.
The report is clear that the net zero roadmap would lead to the large-scale and rapid deployment of cleaner energy sources, which would slash demand for fossil fuels by 80% in 2050.
This would in turn eliminate the need for new oil and gas projects, such as coal plants built without viable capture and storage technology.
Yes, but: This is often interpreted as the IEA saying that no new fossil fuel plants can be built in a 1.5-degree scenario, though it would allow for new plants that can capture most of their greenhouse gas emissions.
On that front, though, the report sounds a skeptical note about carbon capture, utilization and storage technologies, saying that they have "underperformed" so far.
3. Ford leaves 'em guessing as it pauses battery plant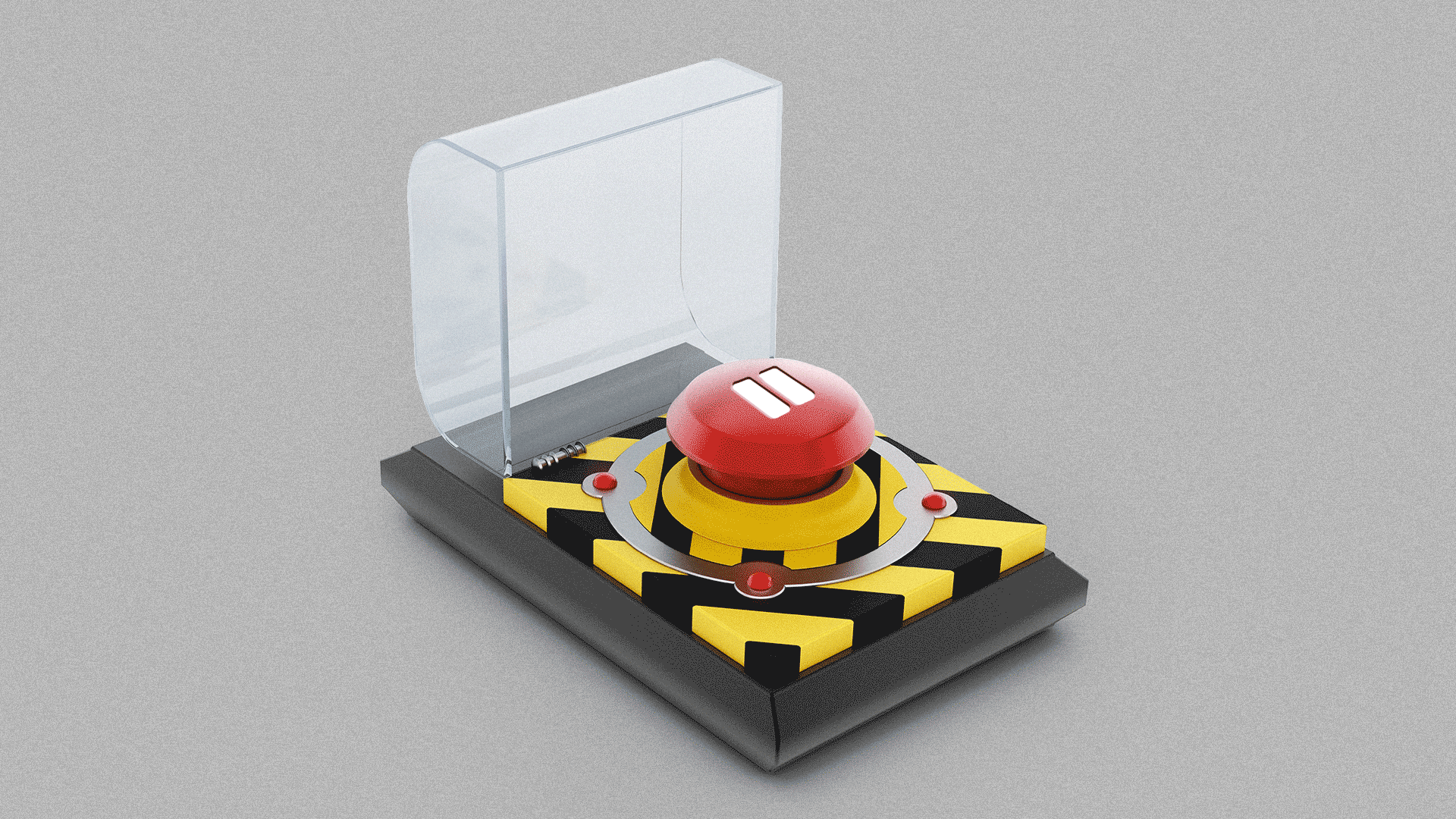 Ford's hitting the brakes on a $3.5 billion battery manufacturing plant slated to use tech and services from Chinese battery giant CATL, Ben writes.
Driving the news: The automaker is "pausing work and limiting spending on construction" on the Marshall, Michigan, project "until we're confident about our ability to competitively operate the plant."
"There are a number of considerations. We haven't made any final decision about the planned investment there," Ford spokesman T.R. Reid said.
State of play: Ford didn't provide details, which leaves others to read it through their preferred lenses.
It comes amid the UAW's strike against the big three Detroit automakers, who say the union demands would sap their competitiveness.
UAW President Shawn Fain called it a "shameful, barely-veiled threat by Ford to cut jobs."
The intrigue: The project is politically controversial.
GOP lawmakers probing the plan say it furthers reliance on China, among other criticisms.
Rep. Mike Gallagher, chairman of the Select Committee on the Chinese Communist Party, said: "[W]e're encouraged to see Ford take a crucial first step" to reevaluate the deal with "Chinese Communist Party-aligned" CATL.
Yes, but: Ford has emphasized the project is a wholly owned Ford subsidiary that controls the manufacturing, production and workforce.
It's meant to make lithium iron phosphate (LFP) batteries, which have lower costs than nickel cobalt manganese chemistries.
What they're saying: TD Cowen Washington Research Group called the pause a "not so subtle reminder" to the UAW that it can build in non-union states instead.
Ford is also pressuring Biden officials to ensure the project is not ensnared in rules preventing EVs with battery materials from "foreign entities of concern" from qualifying for purchase subsidies, TD's John Miller writes.
The bottom line: The stakes are only getting higher as President Biden readies to join a UAW picket line Tuesday.
4. China's World Bank equivalent steps up climate funding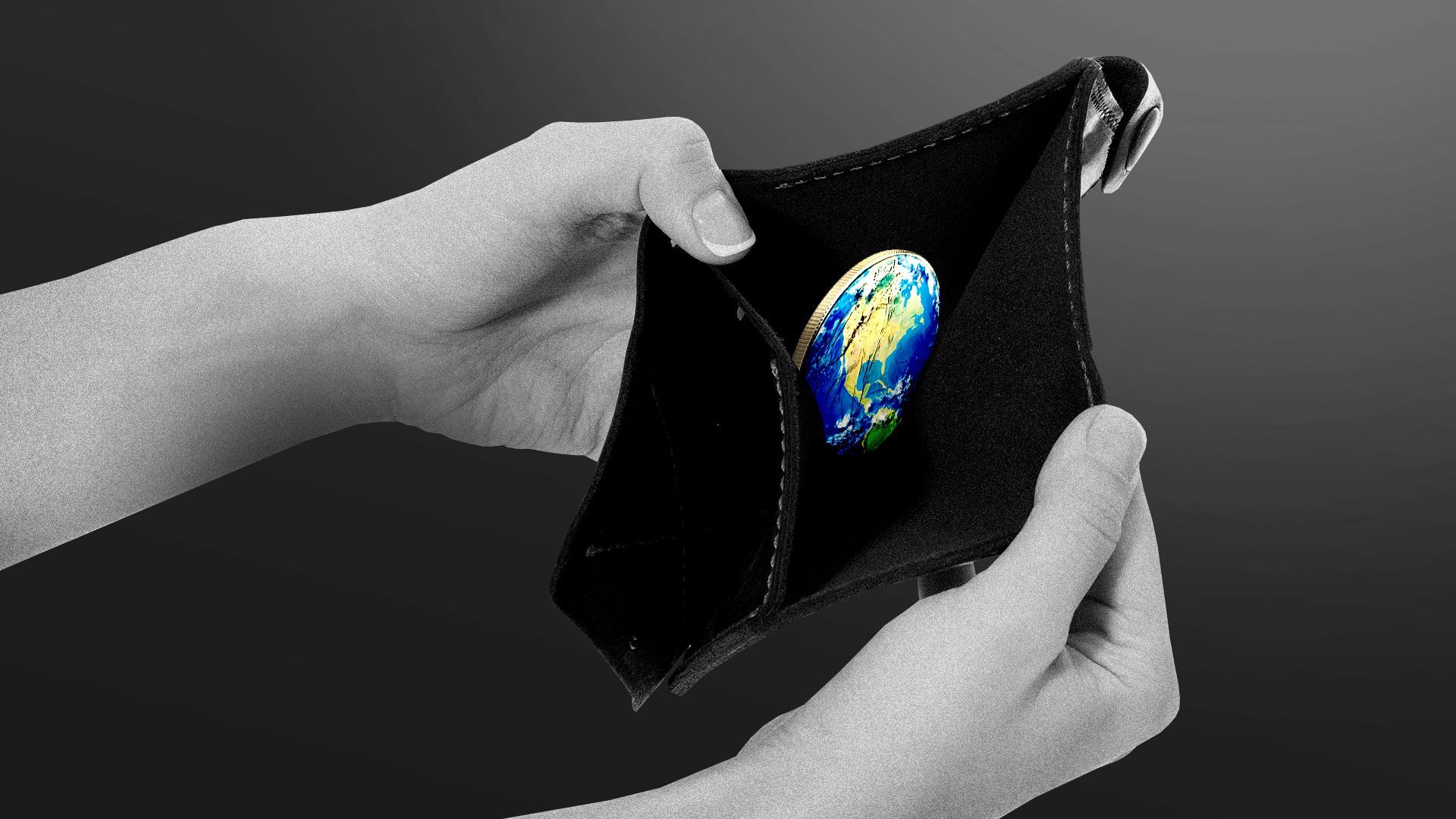 The Asia Infrastructure Investment Bank, sometimes known as China's World Bank, is revamping its funding priorities to focus more on climate change financing, Andrew writes.
The big picture: With the majority of the world's greenhouse gas emissions now coming from Asia, the AIIB announced Monday it will triple its financing for climate-related projects by 2030 when compared to 2022 levels.
This would translate to at least $7 billion in annual climate finance approvals by 2030, the bank states. The bank's board of directors will meet in 2025 to assess how the new plan is going.
They noted that not only is Asia responsible for an increasing share of emissions, but it is also home to some of the most vulnerable populations when it comes to climate change impacts.
What they're saying: "We must work together to rapidly reduce greenhouse gas emissions, [and] strengthen resilience against the coming wave of extreme weather events," AIIB president and board chair Jin Liqun said in a statement.
5. Feds offer millions for sustainable fuel rollout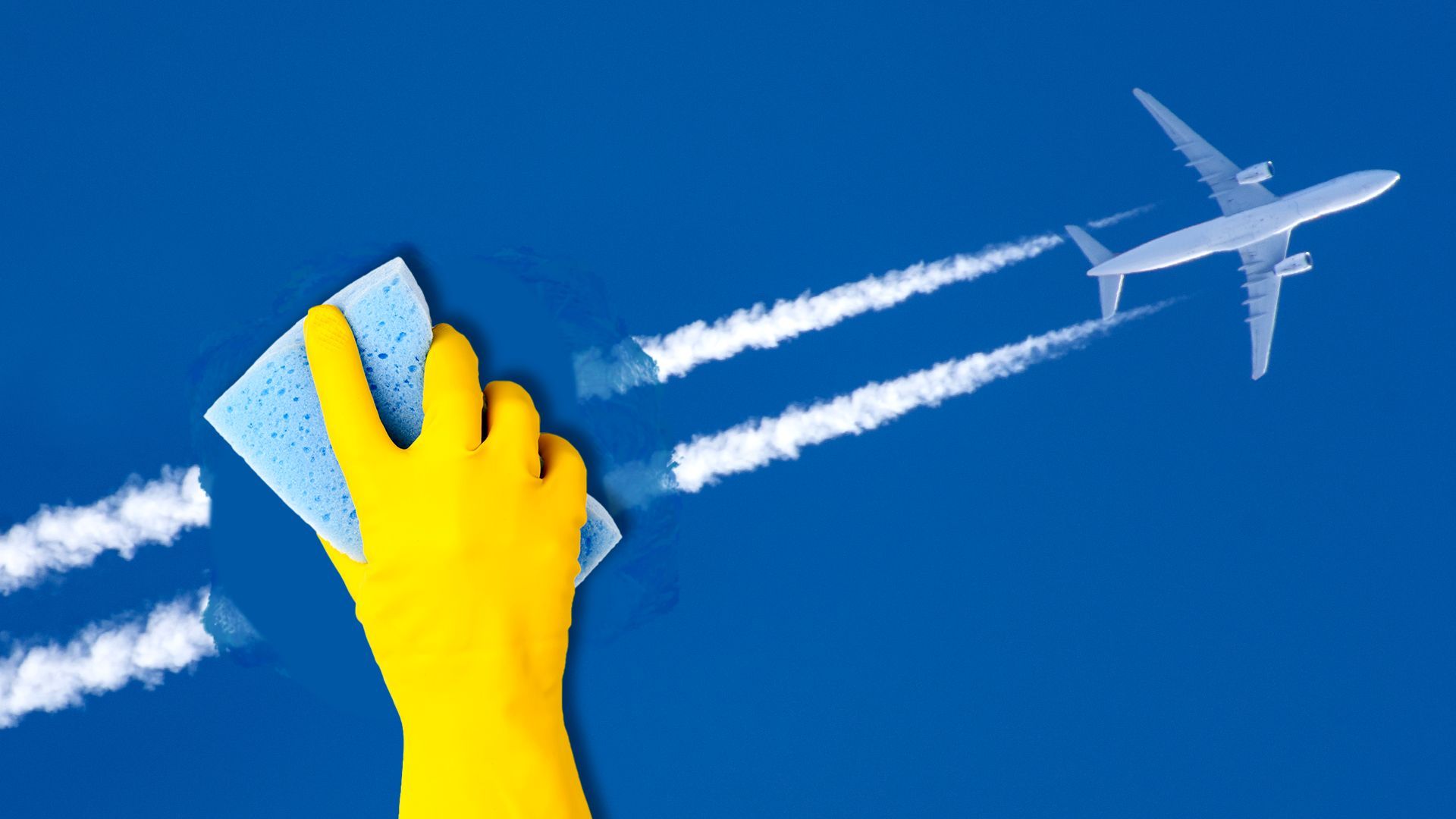 The Federal Aviation Administration has opened up a multimillion dollar grant program intended to accelerate the sustainable aviation fuel (SAF) rollout, Axios' Alex Fitzpatrick writes.
Why it matters: The Biden administration is trying to reach net-zero aviation emissions by 2050 — but we're far away from zero-emissions aircraft, if they ever arrive.
That has left airlines and others pouring money and resources into SAFs, which are made from used cooking oil, municipal waste and similar sources.
State of play: The FAA is accepting applications for $245 million in SAF infrastructure project grants, the agency announced Monday.
Such projects "will focus on producing, transporting and blending" SAFs, and "build up regional SAF supply chains and increase SAF use," an FAA announcement states.
The money comes by way of the Inflation Reduction Act, which also included SAF production credits.
The big picture: SAF production is steadily increasing, thanks in part to investment from airlines and others.
Yet it must rise dramatically for SAFs to have a meaningful impact on overall aviation emissions, Andrew has reported.
6. 💬 Quoted
"We will need some fossil molecules in the system over the coming couple of decades. And in that context, there will be a need for American energy."
—
European Union energy director Ditte Juul Jørgensen,
speaking to the Financial Times
Why it matters: It's a strong sign EU states will consume U.S. LNG far past 2030, despite some lawmakers and activists fearing it could "dent the bloc's ambitious climate goals," the FT reports.
Did someone forward you this newsletter? Welcome, and please sign up.
🙏 Thanks to Chris Speckhard and Chuck McCutcheon for edits to today's edition, along with the talented Axios Visuals team.