Axios Generate
January 19, 2022
🐪 It's already Wednesday! Today's Smart Brevity count is 1,200 words, 4.5 minutes.
🎶 A good Band of Horses track from their forthcoming album is today's intro tune...
1 big thing: Oil is back and this year could be volatile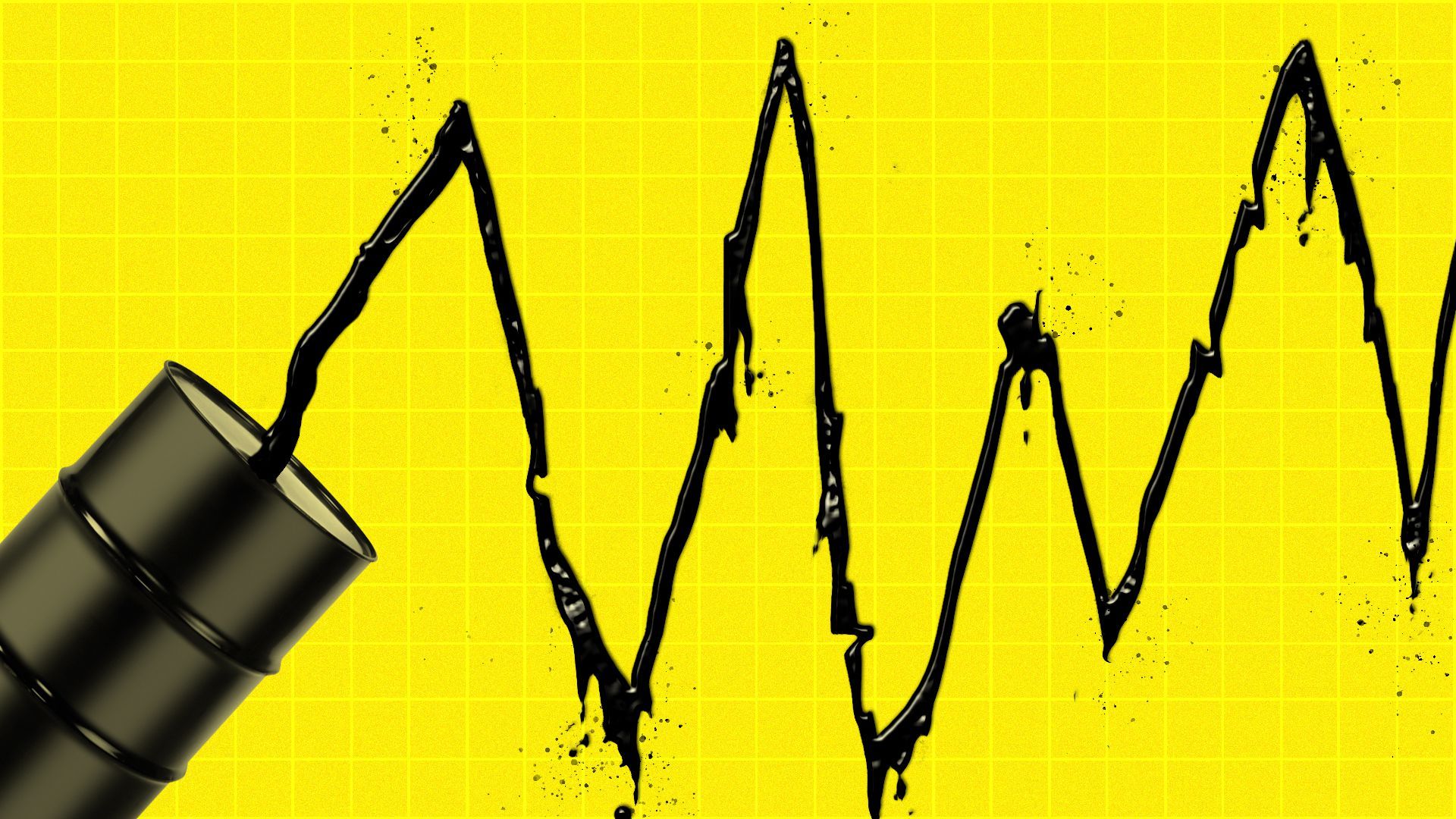 The International Energy Agency's latest oil market analysis warns of a potentially bumpy ride ahead, Ben writes.
Why it matters: "If demand continues to grow strongly or supply disappoints, the low level of stocks and shrinking spare capacity mean that oil markets could be in for another volatile year in 2022," IEA said.
Driving the news: This morning's monthly report, which arrives as prices hit seven-year highs this week, boosts its global demand forecasts.
IEA reaffirms that consumption is heading back to pre-pandemic levels despite recent infection records.
By the numbers: IEA has slightly revised estimates upward and now sees demand growing another 3.3 million barrels per day this year to again hit 99.7 mbd, the level before COVID throttled activity in 2020.
The big picture: The report sees major growth in supply and demand in 2022, a year beginning with a tight market as stockpiles are "well below" pre-pandemic amounts.
The intrigue: It also notes that the window onto how much oil is truly available is not perfect, which adds to the uncertainty.
"A growing discrepancy between observed and calculated stock changes suggests demand could be higher or supply lower than reported or assumed."
In addition, OPEC+ supply growth will lower the amount of spare production capacity.
And there have been production interruptions or shortfalls from planned levels in some OPEC+ nations, including Libya and Nigeria.
Quick take: Remember those early COVID musings — never a majority view but definitely in the bloodstream — that oil demand might never bounce all the way back? It's slated to get there this year.
What we're watching: If prices keep rising or just remain high, the Biden administration faces more political headaches as the midterms draw closer.
In May or June, $4-per-gallon gasoline in the U.S. is a possibility if oil reaches $100 per barrel, GasBuddy petroleum analyst Patrick De Haan told Axios' Nathan Bomey.
2. Finance news: data centers, planes, vertical farms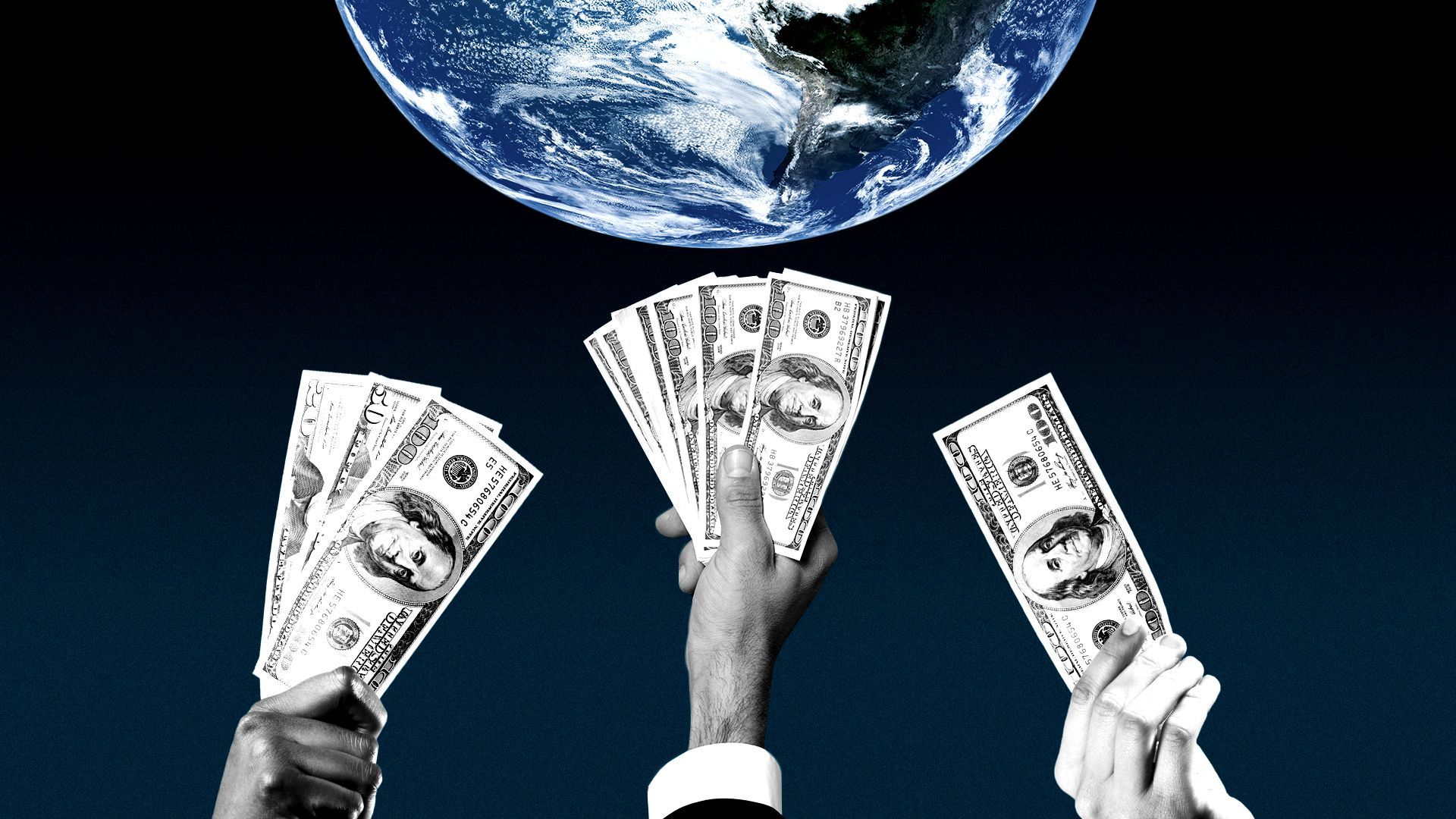 This week is bringing funding announcements for a diverse range of clean tech startups, Ben writes.
Driving the news: Planet First Partners — the investment firm with ties to beer giant AB InBev — is the lead investor in a $34 million funding round in Submer, a Spain-based startup with cooling tech designed to significantly cut energy consumption at data centers.
Why it matters: Data centers are very energy-thirsty. The International Energy Agency estimates they consumed around 1% of global electricity in 2020, and demand for them is growing.
"[S]trong government and industry efforts on energy efficiency, renewables procurement and RD&D will be essential to curb energy demand and emissions growth over the next decade," IEA said in a November report.
Catch up fast: Here are a few other funding rounds on our radar...
🛩️ Lockheed Martin's VC arm led a Series A round for Electra, a startup developing hybrid-electric regional and urban planes that require only a very short takeoff and landing distance — think building roofs, soccer fields and parking lots, they say. The amount was not disclosed.
☀️ Boston-based Colossus, a software and service provider that helps solar companies expand their customer base, raised $36 million in Series A funding led by BuildGroup.
🥬 London-based Vertical Future, a vertical farming startup, announced a nearly $29 million Series A round from backers including Pula Investments, environmentalist Gregory Nasmyth, Nickelby Capital and others.
3. Crypto climate scrutiny in the U.S. and abroad
A new memo from House Energy and Commerce Committee Democratic staff lays out why the panel is exploring cryptocurrency-related energy demand and carbon emissions, Ben writes.
Why it matters: It cites estimates that the 2021 CO2 emissions from digital mining for bitcoin and Ethereum is "equivalent to the tailpipe emissions from more than 15.5 million gasoline powered cars on the road every year."
"Other estimates put these figures much higher," it states.
What's next: That's one piece of the wider memo that lays the foundation for tomorrow's hearing on the topic in the committee's Oversight and Investigations panel titled, "Cleaning Up Cryptocurrency: The Energy Impacts of Blockchains."
Yes, but: Weighing the carbon footprint of cryptocurrency mining is not an exact science.
It's also a moving target as efficiency grows, mining locations change and power mixes evolve, among other variables.
* * *
Speaking of crypto, the Financial Times reports: "A top EU financial regulator has renewed calls for a bloc-wide 'ban' on the main form of bitcoin mining and sounded the alarm over the rising proportion of renewable energy devoted to crypto mining."
4. Analysts: EV sales slated for 2022 surge
Global sales of electric passenger vehicles are projected to surpass 10.5 million this year, about 4 million above 2021 levels, as the tech grows more mainstream, the research firm BloombergNEF said in a new report, Ben writes.
Driving the news: Its 2022 outlook for battery-electric and plug-in hybrids sees a number of forces rowing in the same direction.
There are more models on the market, tougher climate policies, fleet purchases, automakers pushing cars with a plug, and other factors.
Why it matters: While noting policy is important, the analysis also states, "the passenger EV market is shifting from one driven by policy to one driven by organic consumer demand."
Zoom in: Here are a few other takeaways from the 2022 outlook...
China remains the biggest market and is projected to account for over half of global sales this year, with Europe around 30% and the U.S. the third-largest market.
The market for commercial-use electric delivery vans and trucks is growing. Bloomberg sees a 75% increase in zero-emissions sales this year.
Yes, but: "The surge in EV demand is putting unprecedented pressure on supply chains, and we expect prices for raw materials like lithium and nickel to remain high."
What we're watching: Congress. The push by Democrats to greatly expand consumer purchase incentives is stuck as the wider social spending and climate package lacks enough Senate votes.
BloombergNEF calls the outlook "murky" but predicts something will get through.
The full $7,500 credit is currently capped at 200,000 vehicles per manufacturer. Tesla and GM have already hit the cap.
BloombergNEF sees Toyota, Ford and perhaps Nissan hitting the cap this year.
5. Climate change hits home for Latinos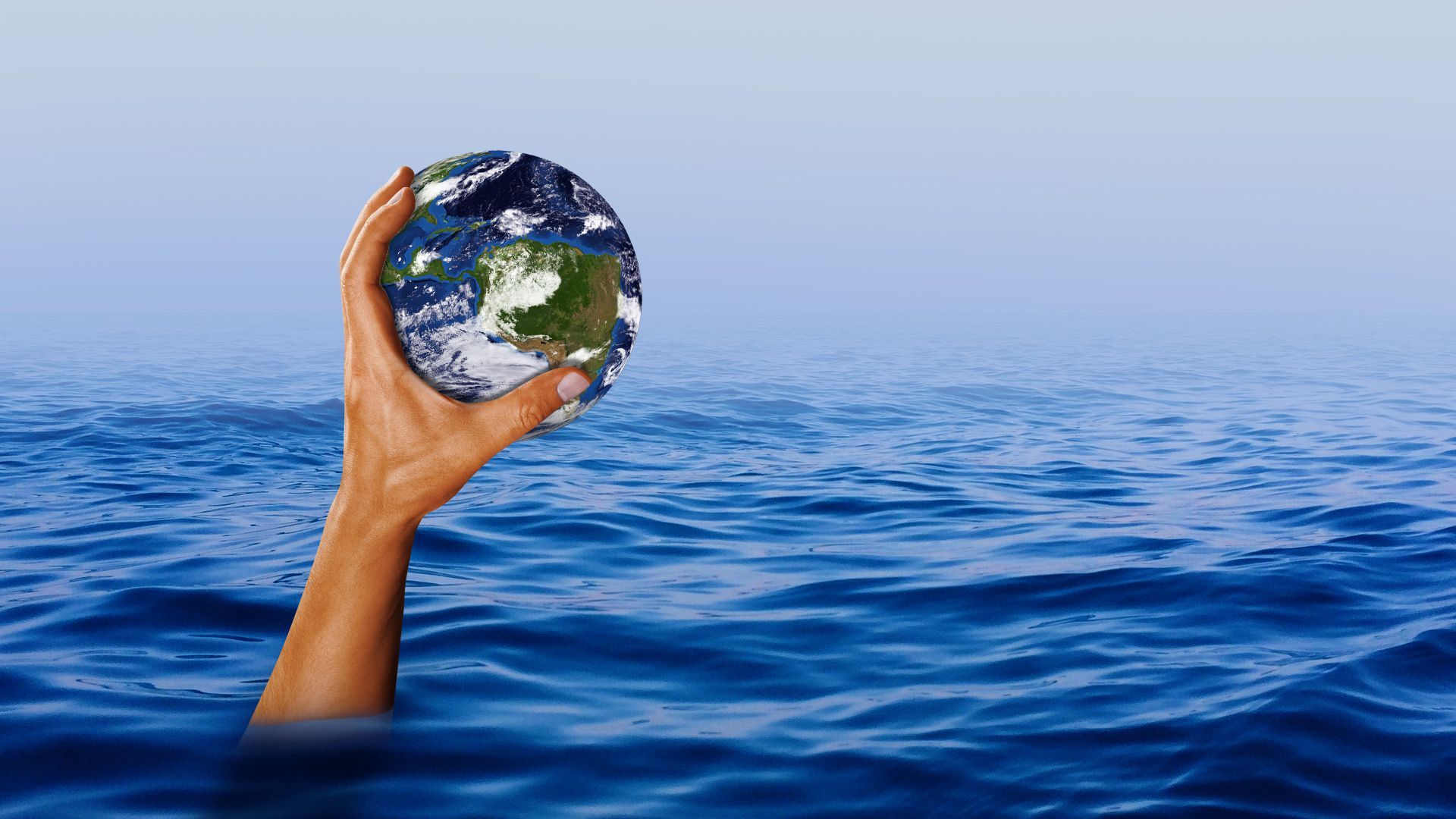 Latinos in the fight against climate change will gather this week during a virtual summit highlighting the community's growing environmental activism, Axios' Astrid Galván and Marina E. Franco of Noticias Telemundo report.
The big picture: Climate change and pollution have outsized impacts on communities of color in the U.S.
Unsafe water is more common and studies show people of color are more vulnerable to wildfires and environmental disasters fueled by climate change.
A new Harvard study found majority Hispanic, Black and Asian neighborhoods across the country are consistently exposed to higher levels of pollution particles.
Driving the news: GreenLatinos is the host of this week's summit, which includes Secretary of Interior Deb Haaland, Sen. Ben Ray Luján (D-N.M.), U.S. Rep. Veronica Escobar (D-Texas) and Transportation Secretary Pete Buttigieg as speakers.
By the numbers: 81% of Latinos in the U.S. consider addressing climate a priority, compared to 67% of non-Hispanics, per a Pew Research Center poll.
Environmental groups like Climate Power are making greater efforts to engage Latinos.
Between the lines: The climate crisis is hitting Latinos' wallets as well.