Axios Generate
April 17, 2023
🥞 Welcome back! Today's newsletter has a Smart Brevity count of 1,120 words, 4.5 minutes.
🚗 Breaking Monday: The White House announced new private sector EV commitments from Uber, Zipcar and others. ABC News has more.
🎸 On this date in 1981, punk pioneers Stiff Little Fingers released their third album "Go For It," which provides today's intro tune...
1 big thing: The G7's uneasy support for gas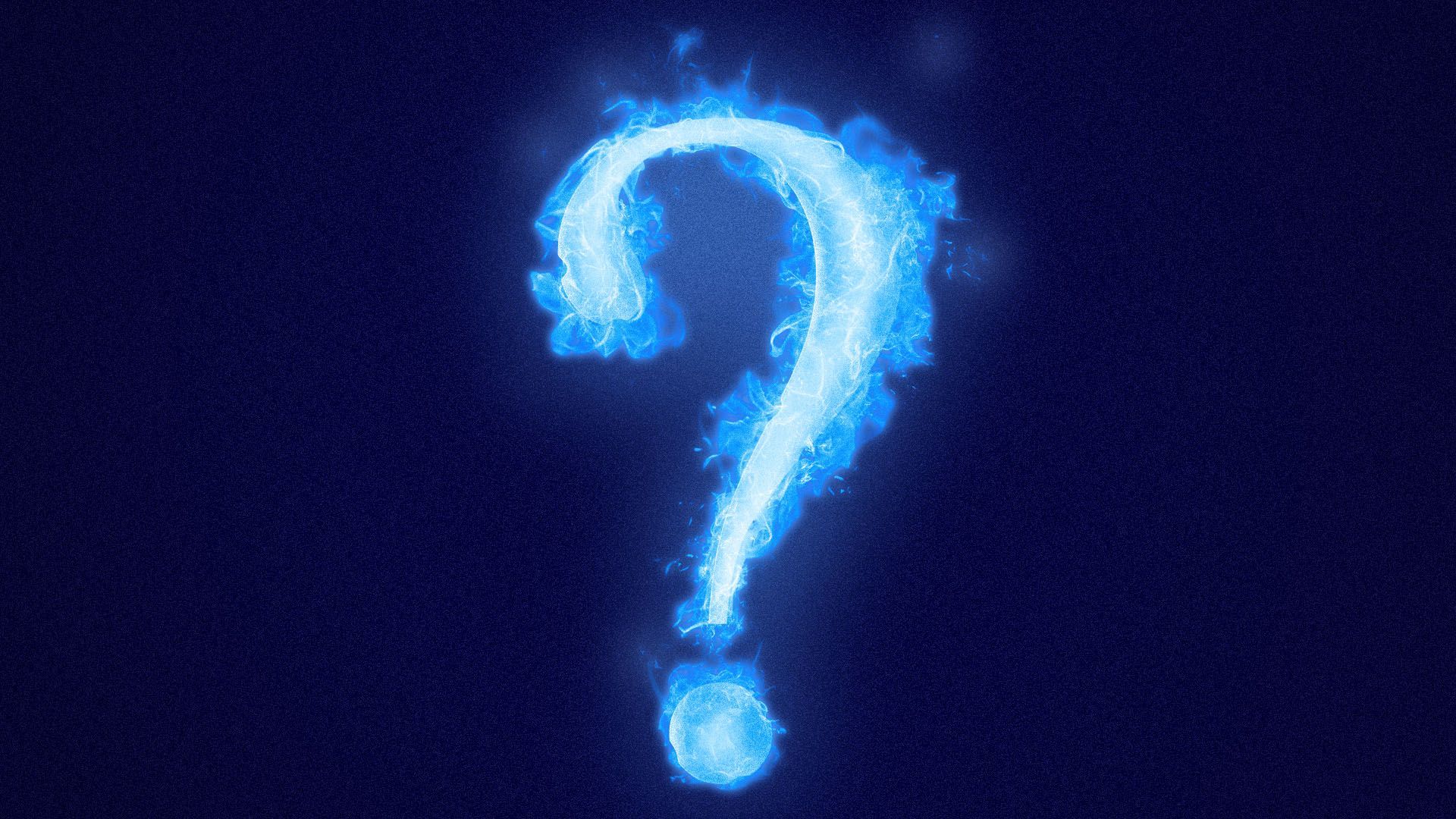 One awkward, endless sentence in a new joint statement from Group of Seven energy ministers shows how natural gas sits uneasily at the intersection of resource security and climate policies, Ben writes.
🗞️ Driving the news: The gas section of their communique notes Russia's invasion of Ukraine has intensified competition for supplies, and that high prices hurt economies and vulnerable people.
The intrigue: The statement — issued after a weekend meeting in Sapporo, Japan — then drops an 81-word (!) sentence that makes all these points at once, and more:
Accelerating clean energy is a huge priority.
Gas demand should be cut, but supply investment "can be appropriate to help address potential market shortfalls provoked by the crisis."
But investment should be "subject to clearly defined national circumstances," mindful of climate change, and avoid "creating lock-in effects" (code for unnecessarily prolonging use).
Why it matters: It reflects wider tensions over how to ensure adequate supplies, even as meeting Paris Agreement goals requires rapidly shifting away from fossil fuels.
Between the lines: Reuters reported an earlier draft contained language wanted by Japanese officials that supported "necessary upstream investments in LNG and natural gas."
🖼️ The big picture: Nobody knows the future of global demand, which makes things tricky for investors and policymakers.
Making things dicier still: Expensive and scarce gas could prolong coal use in Asian economies.
🔍 Zoom in: The International Energy Agency projects that under nations' existing policies, demand will rise slightly this decade, then will plateau through 2050.
But if nations' current climate pledges are met, demand would be 10% lower in 2030, and 40% lower in 2050. Some investment is needed to offset declines in existing fields.
What they're saying: A new IEA report for the G7 says the range of futures creates a "key dilemma" for investors considering expensive LNG projects.
One solution is to shorten contracts for new gas deals, but this requires much higher prices to recoup costs.
Other strategies include efforts to "future-proof" investments — and cut risk of stranded assets — while integrating carbon capture and lower emissions gases into the infrastructure.
🏃🏾‍♀️Catch up fast: The wider communique backs strong climate and renewables goals, calling for phasing out coal-fired power and "achieving a fully or predominantly decarbonized power sector by 2035."
The bottom line: Alden Meyer of the climate group E3G, in a Twitter spaces event Sunday, called it "substantially better" than earlier drafts.
But he knocked several aspects and said: "It falls short of being the clarion call to action that was needed."
Bonus: The future of gas is really tough to know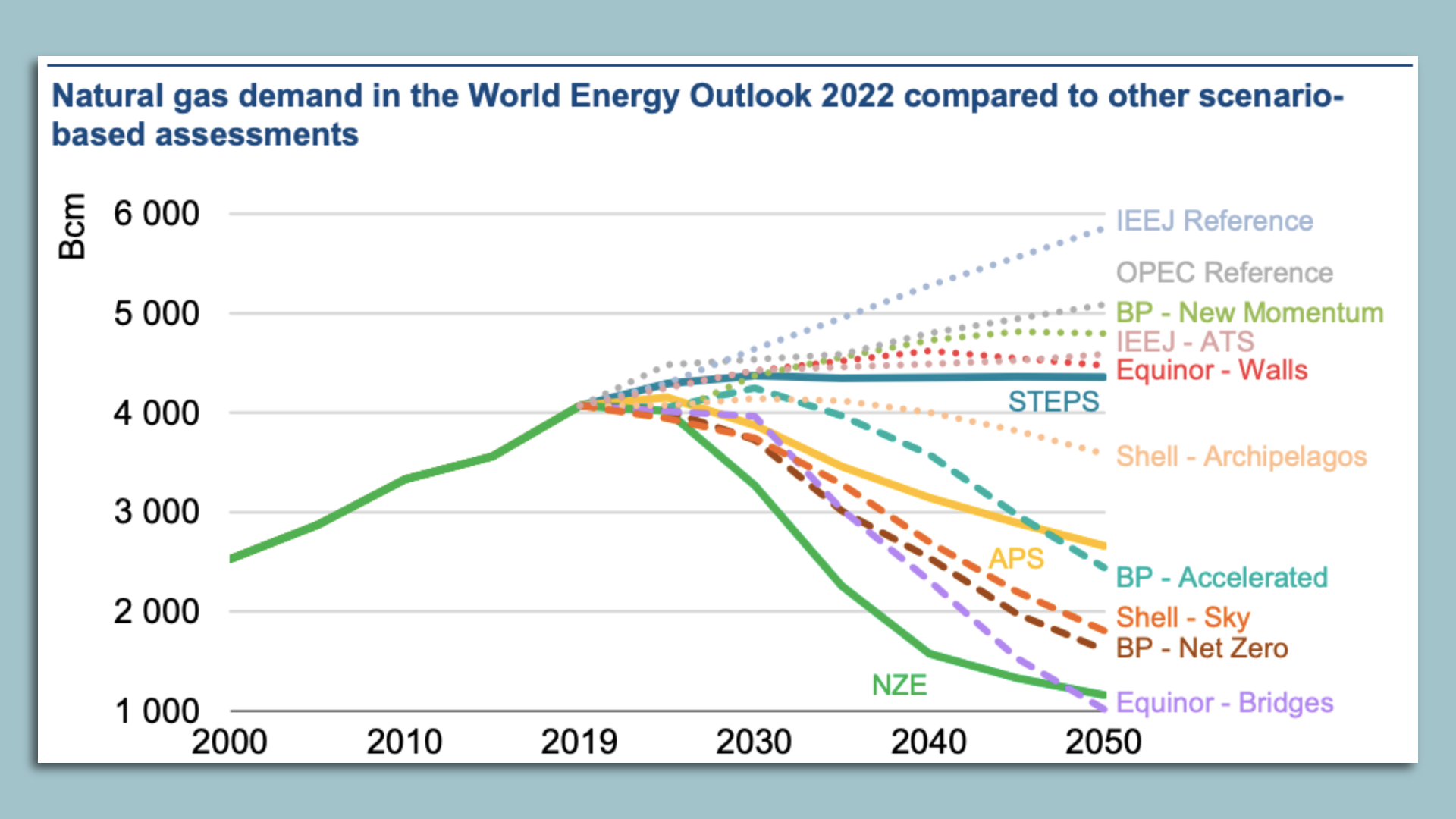 This IEA chart captures the huge range of future gas demand possibilities, Ben writes.
Of note: It mashes up several types of analyses, ranging from projections under existing policies to steep reductions in aggressive decarbonization scenarios.
2. Geoengineering group debuts, focused on developing world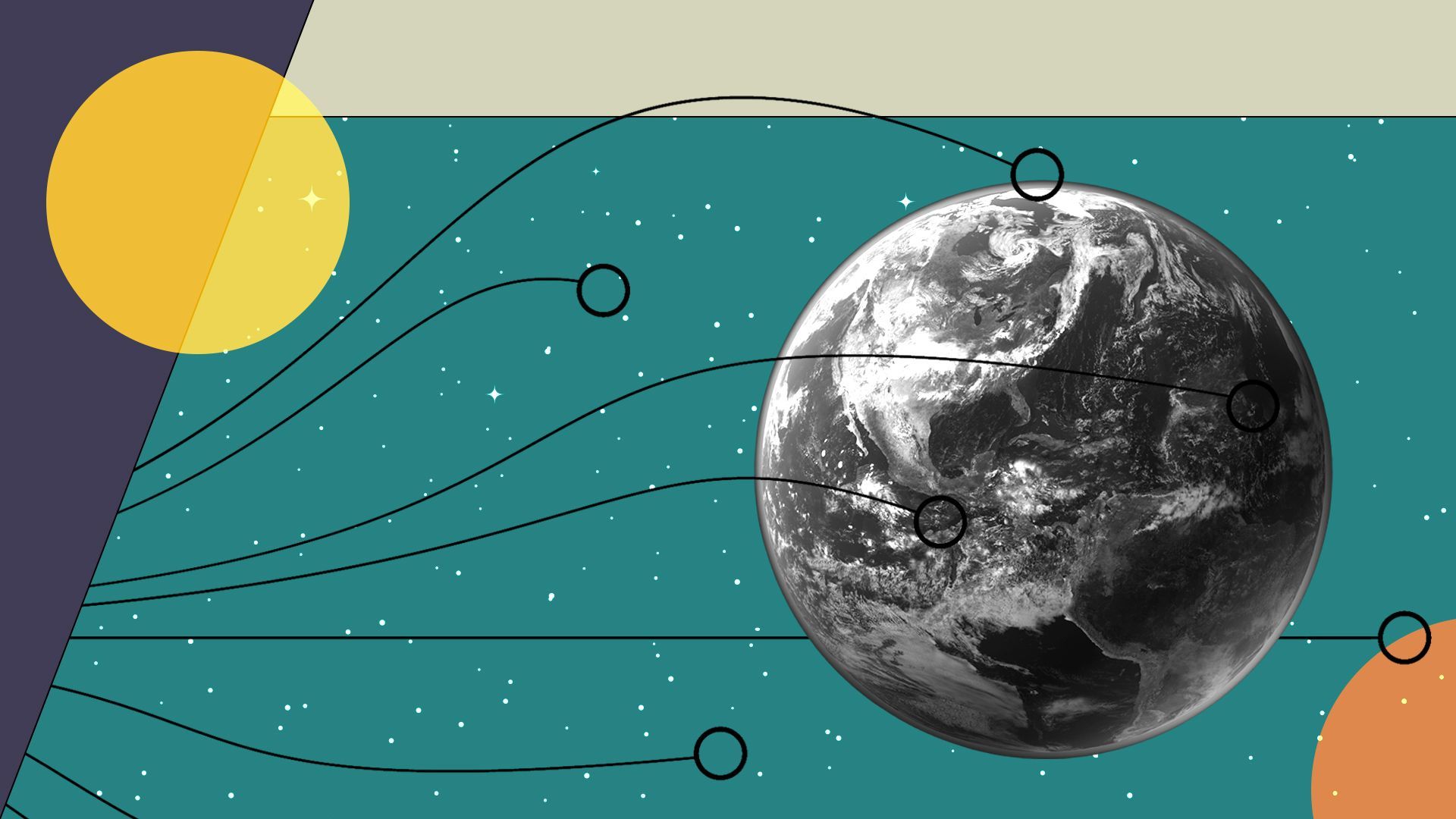 A new nonprofit launches today to incorporate the views of developing nations into geoengineering discussions, Andrew writes.
Driving the news: "The Alliance for Just Deliberation on Solar Geoengineering" (DSG) is headed by Shuchi Talati, a veteran of the Department of Energy and Carbon180.
Geoengineering refers to controversial and unproven technologies that could temporarily pause global warming and alleviate certain warming impacts, without addressing the underlying problem of greenhouse gas emissions.
The Global South, which is especially vulnerable to climate impacts, has the most to gain or lose by pursuing or deciding against using such technology.
Talati told Axios the group aims to fulfill a "critical need" for climate vulnerable nations to express their views in geoengineering deliberations, given its increased momentum.
Zoom in: The group does not plan to take an advocacy position on solar radiation management, which is the currently the leading geoengineering option under consideration.
Instead, its goal is to bring currently neglected voices into the conversation.
Currently, geoengineering discussions are dominated by the industrialized world, with ""a lot of hand-waving" about incorporating the views of developing nations, Talati told Axios.
What they're saying: "Solar geoengineering could have the potential to limit a lot of human suffering," Talati told Axios.
"I don't think we're prepared for the conversation that needs to happen," Talati said.
3. World Food Program warns about African food crisis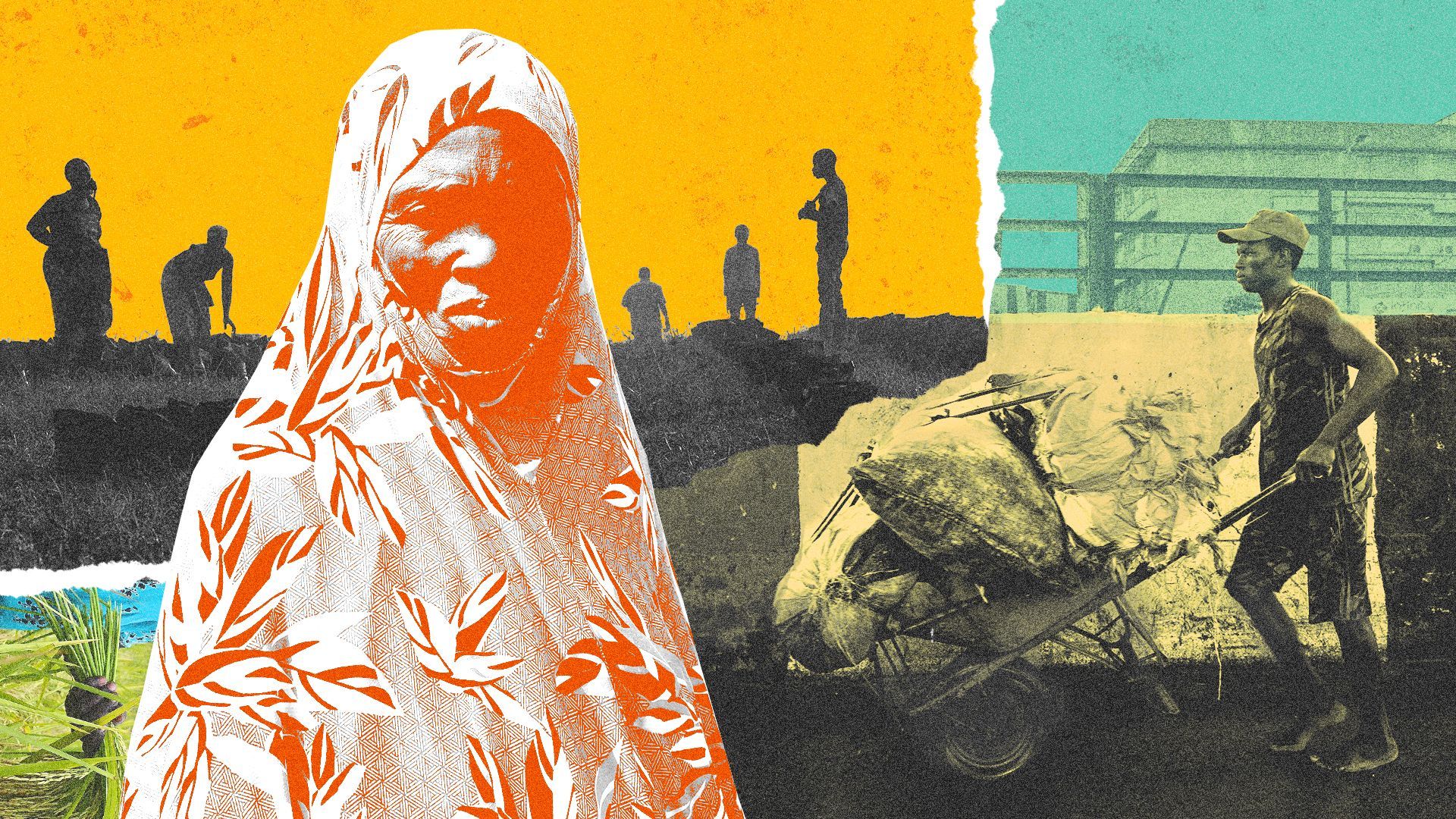 A record number of Africans face severe food insecurity this year, and humanitarian organizations leading hunger alleviation efforts aren't prepared to meet the need, a senior official at the United Nations World Food Program told Axios' Ayurella Horn-Muller.
The big picture: The burdens of the global food crisis aren't equally distributed worldwide.
Countries in West and Central Africa are among those facing disproportionate rates of hunger as climate change, conflict and rising costs collide.
What they're saying: "What keeps me up at night? I think it's just the fact that we have a looming food insecurity crisis already with us, but clearly [it's] going to get even worse," says Chris Nikoi, regional director of West and Central Africa for the WFP.
His biggest concern: "Nearly 48 million people in West Africa," who are "going to be severely food insecure" during this year's "lean season."
"We are totally inadequately resourced," says Nikoi, who is based in Dakar, Senegal. "I don't see a light at the end of the tunnel."
Zoom out: Several problems are converging in the Sahel — a semi-arid region which includes parts of Mauritania, Mali, Burkina Faso, Niger, Nigeria, Chad, Sudan and Eritrea.
4. On our screen: Climate law potential and barriers
The Boston Consulting Group it out with reports exploring how the climate law and other recent statutes can boost low-carbon tech deployment — and big challenges that remain, Ben writes.
Zoom in: The chart above via IEA data informs their conclusion that "permitting barriers can slow deployment by several years and remain a major blocker for scaling new technologies."
State of play: There's lots of Capitol Hill interest in speeding up permitting, but there are daunting political hurdles, too.
Zoom out: The studies are commissioned by Breakthrough Energy and Third Way.
One topline finding: The climate law and 2021 infrastructure law — and private investment they stimulate — will make a suite of tech more cost-competitive.
For instance, tax incentives give offshore wind and geothermal an edge over gas.
5.🛢️Quote of the day
"It's going to give pause for everybody. If you're in the deepwater Gulf of Mexico, or on federal lands, and you have a big discovery, people are going to think twice about how quickly can we get it done? And can we get it done? Can we get it permitted?"
—
ConocoPhillips CEO Ryan Lance via the Financial Times
That's Lance on the fallout from the long, intense fight over Conoco's Willow oil project in Alaska, which the Biden administration recently approved, Ben writes.
📬 Did a friend send you this newsletter? Welcome, please sign up.
🙏 Thanks to Nick Aspinwall and Javier E. David for edits to today's edition.