Axios Generate
September 27, 2021
☕ Welcome back. Today's Smart Brevity count is 1,288 words, 5 minutes.
📊 Data point of the day: $90, Goldman Sachs' increased year-end Brent crude price forecast, with the supply-demand deficit "larger than we expected." Go deeper
🚨 Breaking: Electric vehicle maker Polestar is going public via a SPAC deal at a $20 billion valuation. Read more
🎸 Stevie Wonder's magnificent "Songs in the Key of Life" turns 45 this week and provides today's intro tune...
1 big thing: Crunch time for Biden's climate agenda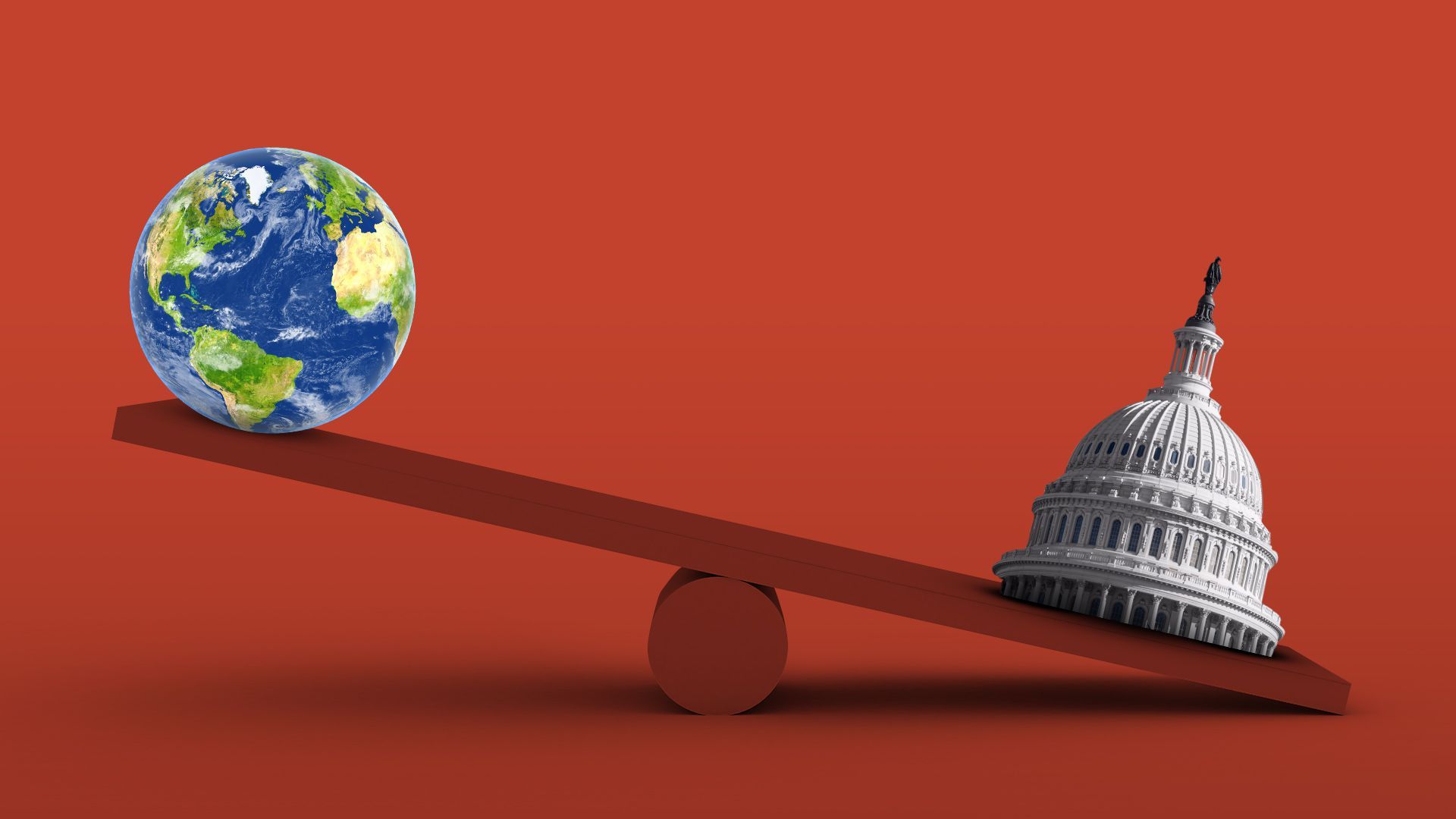 This week is critical to determining the fate of President Biden's climate agenda, Ben writes.
Driving the news: House Speaker Nancy Pelosi last night pledged a vote on bipartisan infrastructure legislation Thursday, rather than today as initially hoped.
Democrats and the White House are struggling to corral votes for that bill while negotiating a far larger package of social and clean energy spending they hope to move on an uncertain party-line vote.
The big picture: The bipartisan plan has significant energy and climate provisions in its own right, such as tens of billions of dollars in new transmission and grid-related investments, and funding for carbon removal and hydrogen projects.
But it's tethered to the Democrats-only plan that's very much in flux. House Progressives, before voting for the bipartisan plan, want assurances it moves largely in tandem with much larger investments.
Democrats' bid to move the larger plan collapses with any Senate defections and more than a few House Democrats opposing. But its size and scope are still being negotiated even as the $3.5 trillion price tag seems certain to fall a lot.
Why it matters: The drama this week has large real-world stakes.
A lot of the provisions needed to make good on President Biden's steep emissions-cutting pledge are in the Democratic plan, which if approved would be the largest climate legislation in U.S. history.
Failure or delay would likely hinder U.S. officials' ability to push other nations to act more aggressively at the key United Nations climate summit that begins in about five weeks.
Zoom in: The House version of the Democratic plan includes $273 billion worth of clean energy and efficiency-related tax credits, including a huge expansion of electric vehicle purchase incentives, and long-term renewable power credits.
A separate and key provision is a new $150 billion program of financial carrots and sticks for power companies to speed up the deployment of zero-carbon electricity.
The bipartisan bill already passed the Senate, but their version of the bigger Democrats-only bill has yet to surface.
The intrigue: The Democrats' struggle to get 50 Senate votes for the bigger plan has apparently exhumed carbon tax proposals that are absent from the House Democrats' plan.
The New York Times reports that Arizona Sen. Kyrsten Sinema's opposition to higher corporate and individual taxes means lawmakers are looking elsewhere for revenue.
It reports: "Senator Ron Wyden of Oregon, the chairman of the Senate Finance Committee, confirmed that the Senate majority leader had asked him to craft legislation that would put a price on carbon emissions but to ensure that the policy would respect Mr. Biden's pledge not to raise taxes on families earning less than $400,000."
Quick take: Carbon taxes have very little political traction, even among Democrats, but I guess stranger things have happened.
Bonus: The battle for centrists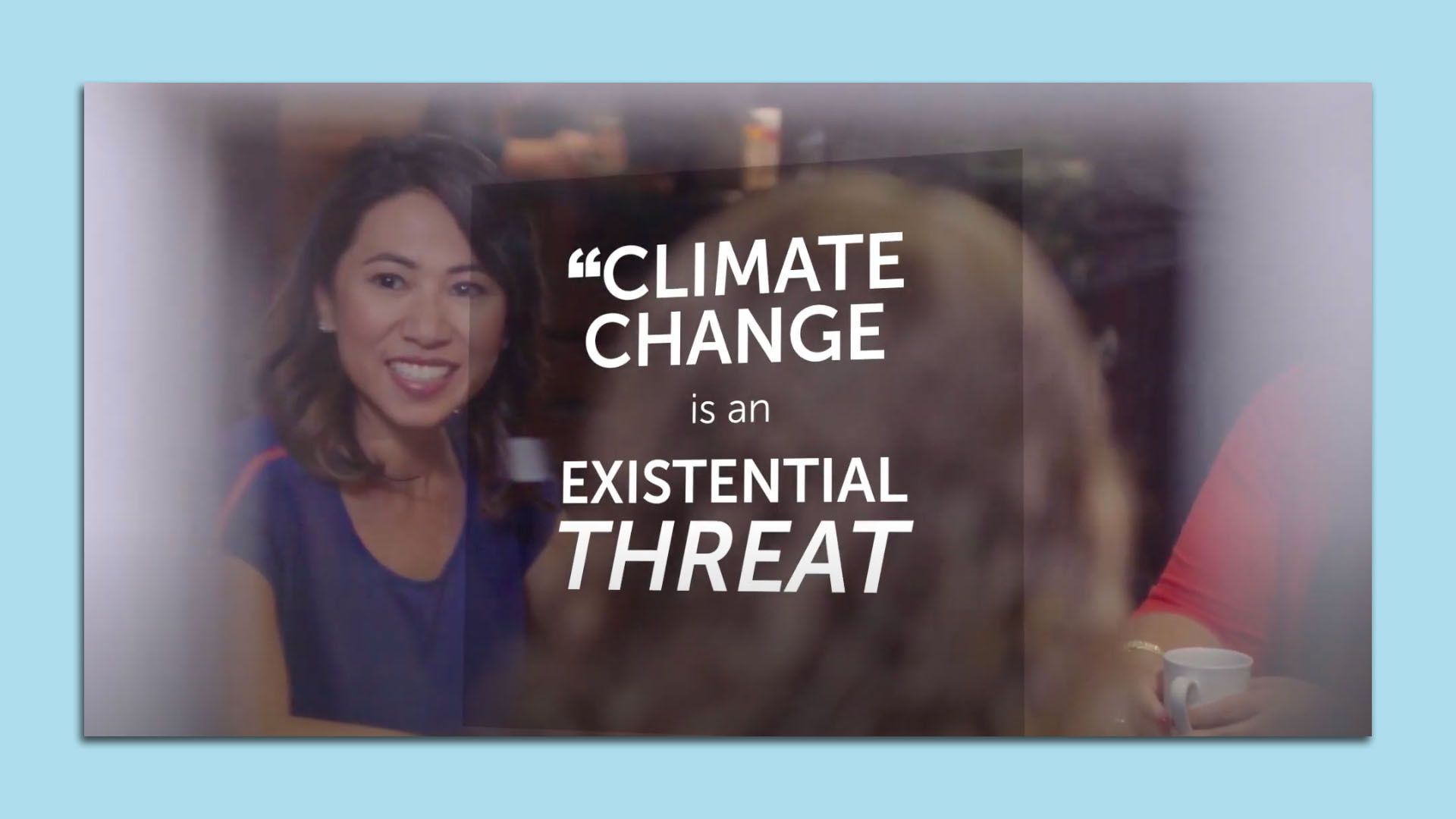 The League of Conservation Voters and Climate Power are aiming another $4 million worth of ads at centrist House Democrats, urging them to support the climate provisions in President Biden's $3.5 trillion budget reconciliation package, Axios' Hans Nichols scooped last night.
The new ad buy comes on top of the $20 million the LCV and Climate Power already spent over the summer.
Why it matters: Progressive groups are trying to counter the onslaught of conservative money pouring into swing districts. Both sides are trying to define Biden's "Build Back Better Agenda" ahead of key votes.
For an off-election year, an unprecedented amount of money is pouring into competitive House seats — months before voters will head to the polls.
2. Europe's energy price crisis threatens CO2 cuts
Several new analyses point to the same conclusion: Europe's natural gas and power crunch shows that its transition to clean energy could be derailed absent better supply and market management, Ben writes.
The big picture: A new essay in Foreign Policy lays out the many reasons behind the energy crisis and gas supply tightness in particular: Cold snaps earlier this year that boosted gas demand and hampered U.S. production.
But also more recent summer heat waves that boosted fuel demand; less windy weather in Europe slowing wind generation; drought that has reduced hydropower; European carbon market price rises; Russia's decision not to boost supplies, and more.
Why it matters: This perfect storm has consequences for climate policy.
"As the world accelerates the transition away from fossil fuels, governments must thus expand their toolkits to manage volatility in energy prices," writes Jason Bordoff, co-founding dean of Columbia University's climate school.
What they're saying: He's not the only one making some version of this point...
"If governments do not manage the energy transition more carefully, then today's crisis will be the first of many that threaten the vital move to a stable climate," the Economist warns.
The Financial Times' Martin Sandbu, in a weekend piece, notes that Europe's decarbonization agenda requires making fossil fuels more expensive, and the price surge will make that tough sell harder.
"Whether EU leaders can keep a cool head in the current crisis...will show whether their aspiration to global green hegemony has any staying power," he writes.
3. Climate pledges are impressive — on paper
Carbon-cutting pledges of many of the world's largest companies would together take a big bite out of global greenhouse gas output, a new tally shows, Ben writes.
Driving the news: BloombergNEF analyzed the pledges of 111 companies with net-zero targets on the "focus" list of companies held by Climate Action 100+, an investor network that pushes corporations on climate.
Why it matters: Through August, 111 companies of the 167 companies on the list had targets that would cut 9.8 billion metric tons of CO2 equivalent by 2050, or roughly one-fourth of global emissions today.
Yes, but: While ambitious long-term pledges have become the coin of the realm in big companies' boardrooms, the degree of tangible steps that follow these targets is uncertain.
"As more net-zero targets are set by corporations, the conversation will change from one focused on quantity to one around quality," said Kyle Harrison, BloombergNEF's head of sustainability research.
4. COVID stalls progress on power expansion
Here's another of the many sad spillovers from COVID-19: The pandemic appears to have interrupted years of progress in expanding access to electricity, Ben writes.
Driving the news: "Because the pandemic has slowed the rate of both new grid and off-grid connections, the number of people without access has increased by 2%  in 2021," the International Energy Agency said in a new estimate.
Nearly all the increase occurred in sub-Saharan Africa, IEA said in tallying the second consecutive year of increases there.
The big picture: Globally, the number of people without power access has long been on an overall downward slope, from roughly 1.66 billion at the turn of the century to an estimated 768 million this year, per IEA.
However, "due to the pandemic, 15 million sub-Saharan Africans who recently gained basic electricity access lost the ability to pay for it," they find.
"An additional 10 million customers who had gradually upgraded and expanded their energy supply can no longer afford this level of consumption."
What's next: IEA's commentary calls for increased international support for investment and improved project financing structures, as well as improved national-level planning.
5. Catch up fast: Space, finance, COP26
Climate: "NASA has cleared its newest powerful Earth-observing satellite for a launch into orbit from the California coast on Monday." (Space.com)
Landsat 9 is the latest in a critical continuous monitoring project that provides vital climate data.
Finance: "The world's biggest owner of publicly traded stocks, Norway's sovereign-wealth fund, is about to get the political go-ahead to insist that all companies in its portfolio have clear targets for cutting CO2 emissions." (Bloomberg)
UN summit: "Australia's prime minister has signalled he may not attend the UN's landmark climate conference in November as his government faces continued criticism of its poor climate record." (BBC)
Australia, a major coal exporter, has not yet committed to a net-zero target by 2050.