Axios Generate
July 12, 2022
👋 Hi readers! Today's newsletter, edited by Mickey Meece, has a Smart Brevity count of 1,072 words, 4 minutes. 
🗓️ Join Axios Pro Climate Deals subscribers tomorrow for conversations with Elevate Future Fund's Anthony Oni and Breakthrough Energy Ventures' Eric Toone. RSVP. Not a subscriber? Please sign up!
🎶 This week marks 25 years since the Notorious B.I.G. (with Puff Daddy and Mase) dropped a legendary single that's today's intro tune...
1 big thing: The CO2 removal frenzy and the caveats in tow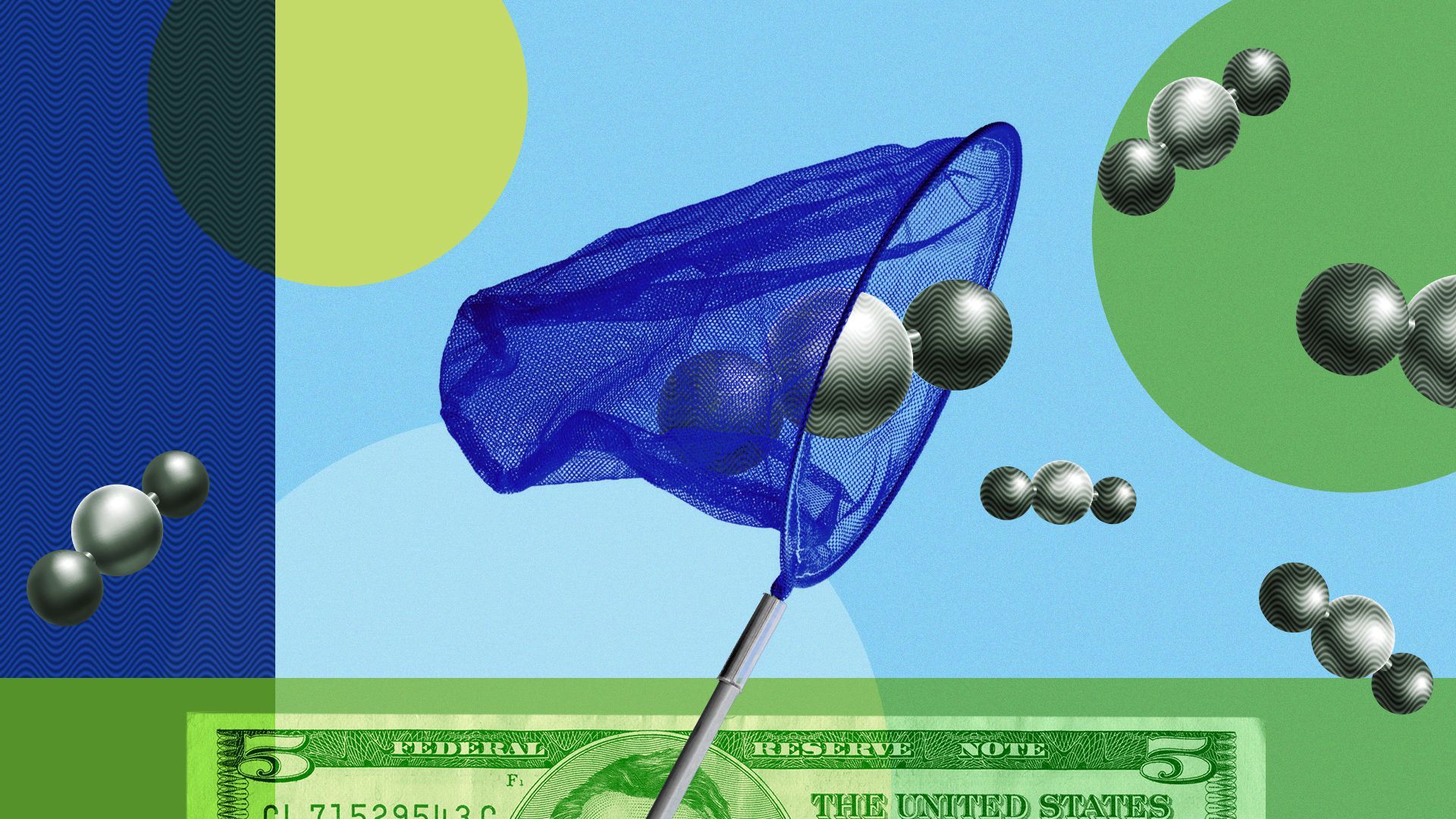 There's fresh info on something we explored in April — growing support for tech that sucks CO2 from the atmosphere alongside fears the love fest will delay emissions cuts, Ben writes.
Driving the news: Two key people working on removal with Stripe — a big corporate player — have penned an MIT Technology Review essay that puts removal's potential and limits into context.
The big picture: It's worth reading in full! But here are a few big points from the piece on what the authors acknowledge is a "touchy topic"...
It warns against the idea that removal can be a "silver bullet" and avoids the need for fast and steep cuts from fossil fuels to keep Paris Agreement goals within reach.
But removal is a badly needed tool in the toolkit, even as mitigation — that is, preventing emissions — does by far the most work in climate-friendly energy pathways.
It's needed for a suite of reasons including the difficulty of fully decarbonizing some industrial sectors, even over decades; CO2 isn't the only planet-warming gas to worry about; even zeroing-out emissions can prevent more warming but "the only way to permanently reverse warming is through carbon removal."
So the authors — Zeke Hausfather and Jane Flegal — warn against "stigmatizing" removal over fears it takes the pressure off emissions cutting. This could delay needed investment.
Why it matters: Moves to demonstrate and scale removal, especially direct air capture, have intensified since our story in April. A few examples...
What we're watching: Right now, removal volumes are minuscule compared to gigatons worth of annual CO2-sucking from multiple methods envisioned in various pathways to zeroing out emissions.
And costs are high as startups are atop the learning curve. Stripe's recent $2.4 million purchase from a handful of companies is at $500-$1,800 per ton.
A big thing to watch now is the pace of scale-up and how quickly companies can cut costs, a key goal of initial investments.
2. Gasoline's rise and recent fall
Average gas prices have fallen roughly 45 cents per gallon over the last month to levels that remain high but provide consumers some relief, Ben writes.
Why it matters: The run-up in gas and diesel prices has helped fuel wider inflation and worsened Democrats' political problems ahead of the midterms.
What we're watching: Whether President Biden's rough poll numbers get any bank shot relief from the declining costs.
Yes, but: "Better-than-expected consumer demand for gasoline this summer and further instability in Europe amid the war in Ukraine could make this reprieve short-lived," the WSJ reports, paraphrasing Dallas Fed economist Garrett Golding.
3. Climate lobbying divides move beyond oil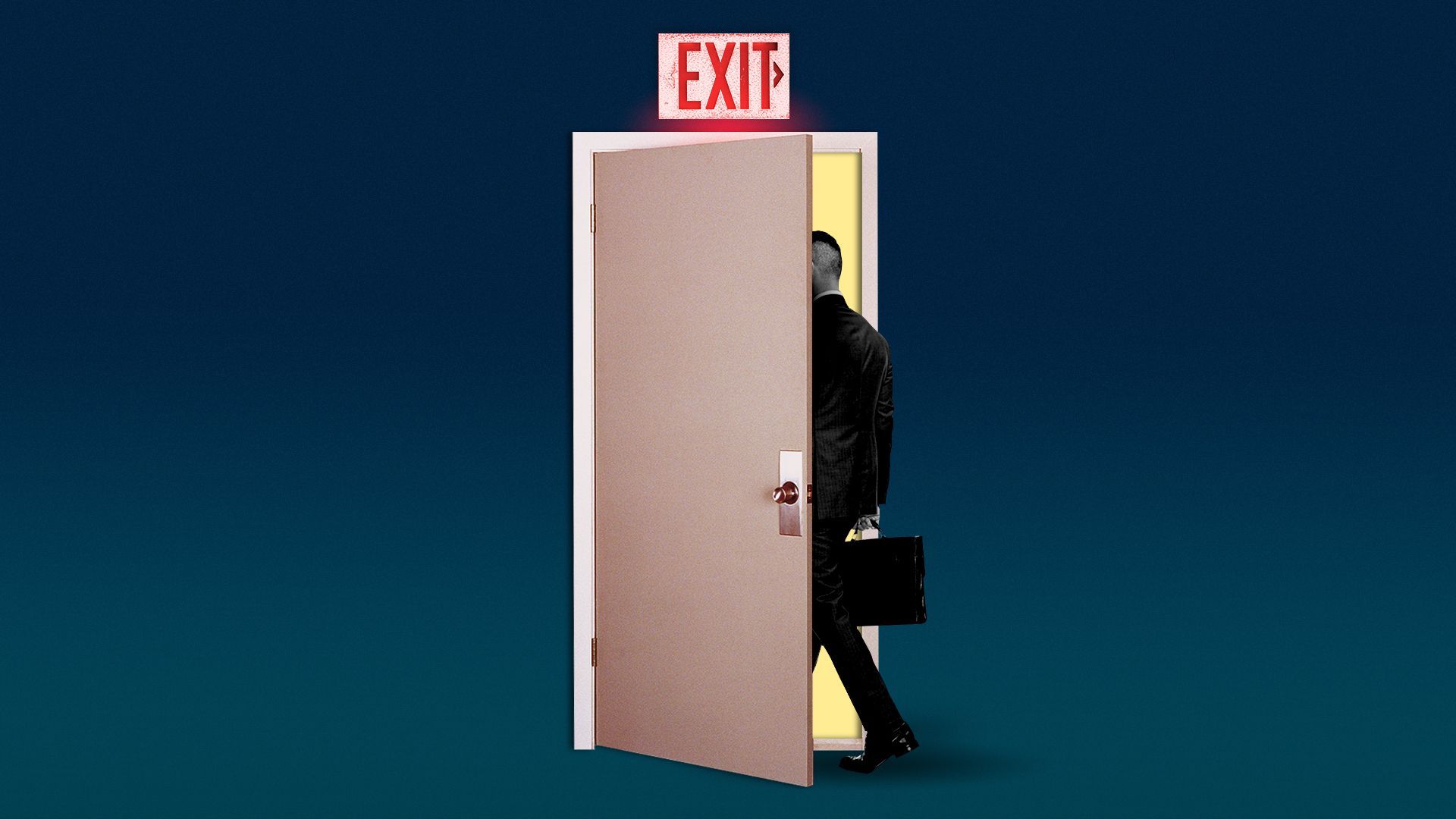 Corporate differences over climate policy are shaking up industry trade associations even beyond high-profile decisions by some oil majors to break with lobbying groups, Ben writes.
Driving the news: The past few days have offered two examples.
Shipping giant Maersk has removed its board member from the International Chamber of Shipping.
"We review our membership status once a year to ensure that the trade associations in which we are members lobby in alignment with the goals of the Paris Agreement as well as other key issues," the company said.
The decision to step down from the board should be "seen in this context," it said. Reuters has more.
Driving the news, part 2: Volvo is leaving the European Automobile Manufacturers' Association, the region's main trade group.
Volvo argues the company's lobbying on climate is not aggressive enough, per Bloomberg.
"The association has been torn between the progressive view espoused by Volvo Cars and a more conservative approach favored by others," it reports.
The piece notes that Stellantis is also leaving the group but for different reasons — it's "bristling at demands that the industry transition to EVs more quickly."
The big picture: Those moves come after some oil giants have split with certain petro-trade associations in recent years.
TotalEnergies last year said it's leaving the powerful American Petroleum Institute.
No other majors have left the group, but Shell, BP, TotalEnergies and Equinor have previously left some other trade associations.
4. 🧮 Need-to-know numbers on climate
🥵 The U.K. Met Office has issued an extreme heat warning for late this week and early next week.
Temperatures could smash the country's all-time record of 38.7°C set in 2019.
"Some models have been producing maximum temperatures in excess of 40°C in parts of the UK over the coming weekend and beyond," deputy chief meteorologist Rebekah Sherwin said in the alert.
"At longer time scales temperature forecasts become less reliable, so whilst these figures can't be ruled out, they are still only a low probability."
🥵 In the U.S., the NOAA's latest monthly report says Texas just had its warmest April-June period on record.
5. Deal spotlight: $500M for energy-as-a-service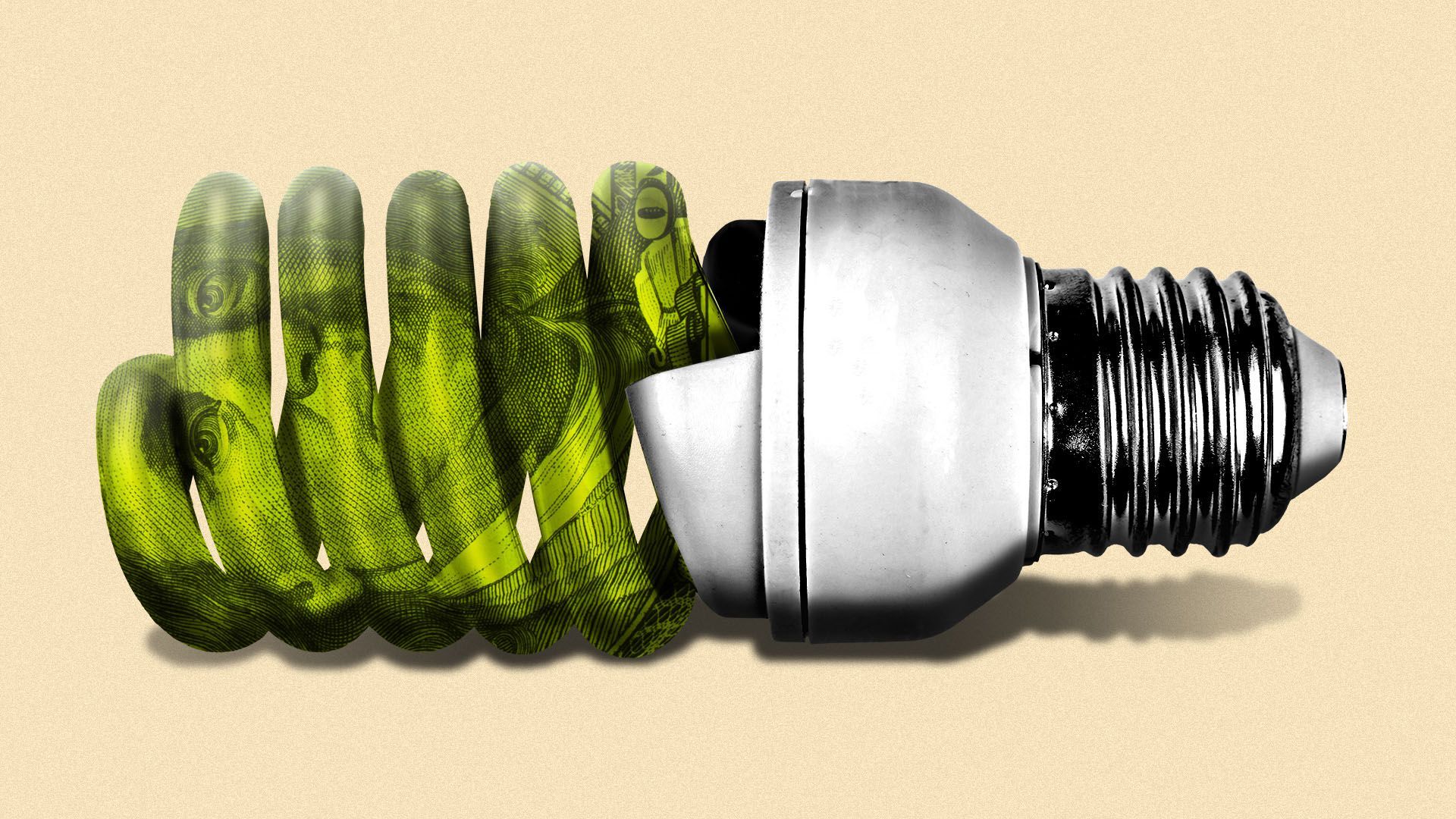 Partners Group has invested $500 million for a majority stake in Budderfly, a self-described energy-as-a-service startup that's become one of the fastest-growing private companies in the U.S., Axios' Alan Neuhauser reports.
Why it matters: Energy efficiency may seem ho-hum, especially compared to flashy new technologies.
But the investment from the European private equity giant is the latest signal that even traditional investors see big bucks to be made by helping companies cut energy consumption.
What's happening: Budderfly uses software, smart devices and other measures to enable clients to slash energy costs.
A key customer base: "Customers operating multiple sites with repeatable footprints, such as restaurant chains, assisted living facilities, and retail franchises," per a company press release.
Notable clients: Dunkin', Wendy's and the YMCA, a spokesperson tells Axios.
What's next: Some big ambitions. Partners says it "aims to transform Budderfly into a multi-billion-dollar infrastructure platform."
Sign up for the essential Axios Pro Climate Deals newsletter, where this item first appeared.
6. Quote of the day
"The world has never witnessed such a major energy crisis in terms of its depth and its complexity ... We might not have seen the worst of it yet."
— International Energy Agency head Fatih Birol today,
via Bloomberg
📬 Did a friend send you this newsletter? Welcome, please sign up. Thanks for reading and we'll see you tomorrow!