Axios Generate
June 27, 2022
🌅 Good morning, Andrew here as Ben is on vacation. Today's newsletter, edited by Mickey Meece, has a Smart Brevity count of 1,169 words, 4.5 minutes.
🚨 I'll be on U.S. Supreme Court watch for the ruling in West Virginia v. EPA, which may curtail the agency's ability to regulate greenhouse gas emissions.
🎶 Let's take a look back at a past Glastonbury Festival Saturday headliner. Radiohead has today's moody intro tune from 1997...
1 big thing: G7 leaders stare down energy tug of war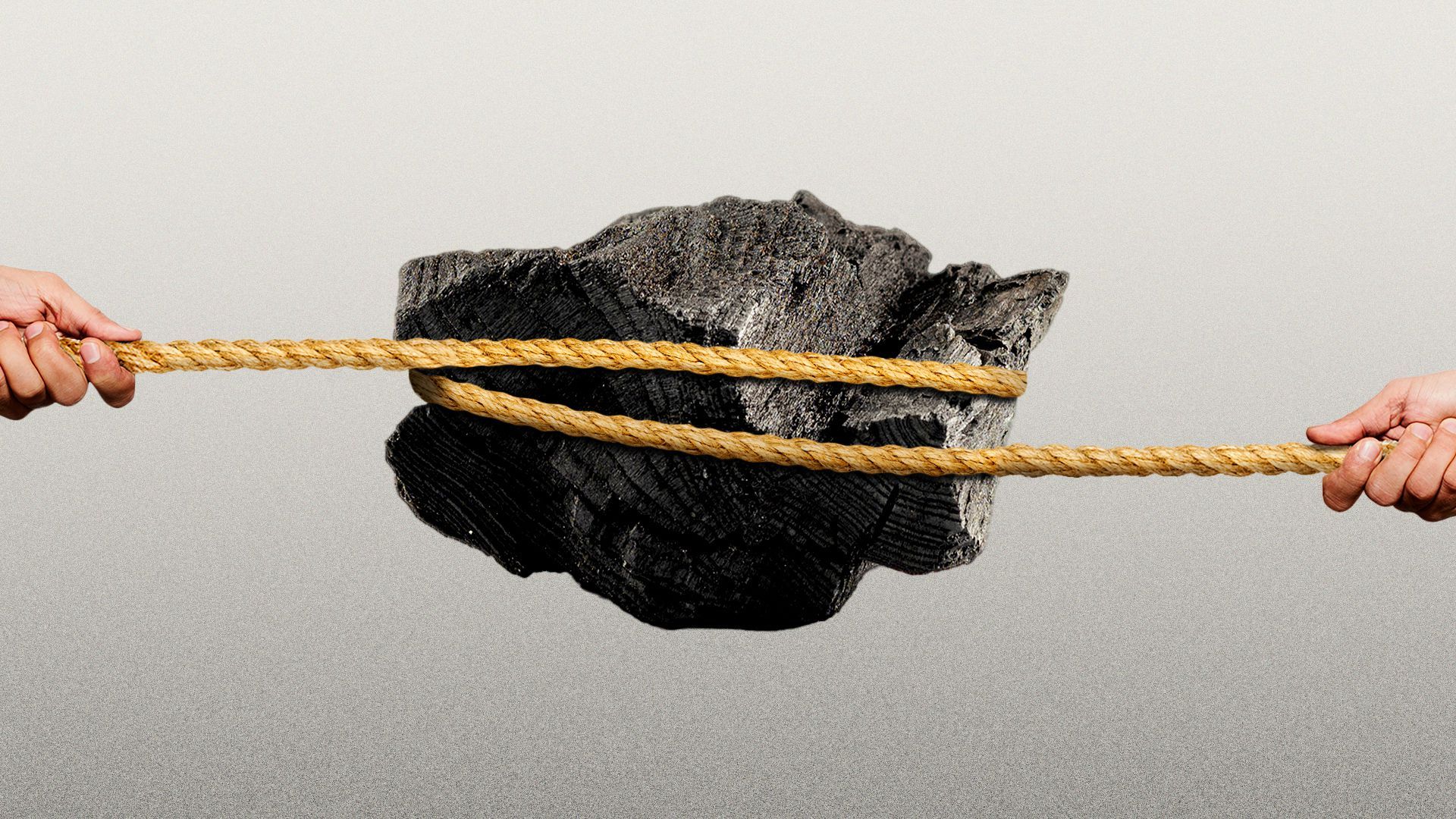 The geopolitical fallout from Russia's unprovoked invasion of Ukraine is on display at the G7 meeting in Germany, where climate change is a key topic of conversation today.
State of play: In the bucolic Bavarian Alps, world leaders are wrestling with how to alleviate short-term worries about securing adequate energy supplies and lowering energy prices without tanking efforts to limit the severity of climate change.
Why it matters: With the price of oil, gasoline and natural gas at painful levels in Europe and the U.S., the balance that leaders strike will help determine whether the Paris Agreement's targets are met.
Zoom in: Germany is heavily reliant on Russian energy imports and is reportedly seeking to delay a phaseout on funding overseas fossil fuel projects.
The big picture: The U.S. and nations in the Middle East and possibly Africa are taking on new importance as natural gas exporters to Europe, with several new terminals for liquified natural gas already approved for the continent.
Climate activists and scientists have warned that building infrastructure that could be used for the next few decades could lock in enough emissions to nullify the Paris targets.
Fatih Birol, the head of the International Energy Agency, is participating in today's G7 meetings and urging countries to take steps aligned with a transition to clean energy, per IEA.
What they're saying: "We're in a moment of massive disruption due to the invasion, and that's either a big risk or it's a big opening on the climate," Jennifer Morgan, Germany's ambassador at large for climate change, told the NYT.
Yes, but: The imperative of providing relief from high energy prices now may cause the G7 to back away from implementing some of its most recent climate commitments.
These include the curtailment in overseas fossil fuel funding, an "eventual" coal phaseout as well as a push to generate electricity from a grid that is "predominantly decarbonized" by 2035.
A potential price cap on Russian oil, which is also being discussed, might allow Europe to import Russian oil but at a predetermined, artificially low price. Proponents say this could lower gasoline prices while also reducing oil revenue going to Putin's regime.
But it could also boost demand for gasoline, leading to more fossil fuel consumption and higher emissions.
What we're watching: How the G7 communique threads the needle between short- and long-term priorities.
Bonus: Charting coal's rise and fall in the U.S.
Carbon dioxide emissions from the U.S. power sector show the rise, peak and fall of coal as the main domestic source of generating electricity.
Why it matters: The increase in natural gas use during the past two decades has come at coal's expense, mainly due to market conditions as well as federal and state regulatory moves.
State of play: Last year, there was an uptick in emissions from coal consumption due to an increase in natural gas prices.
2. More global heat records broken.... in June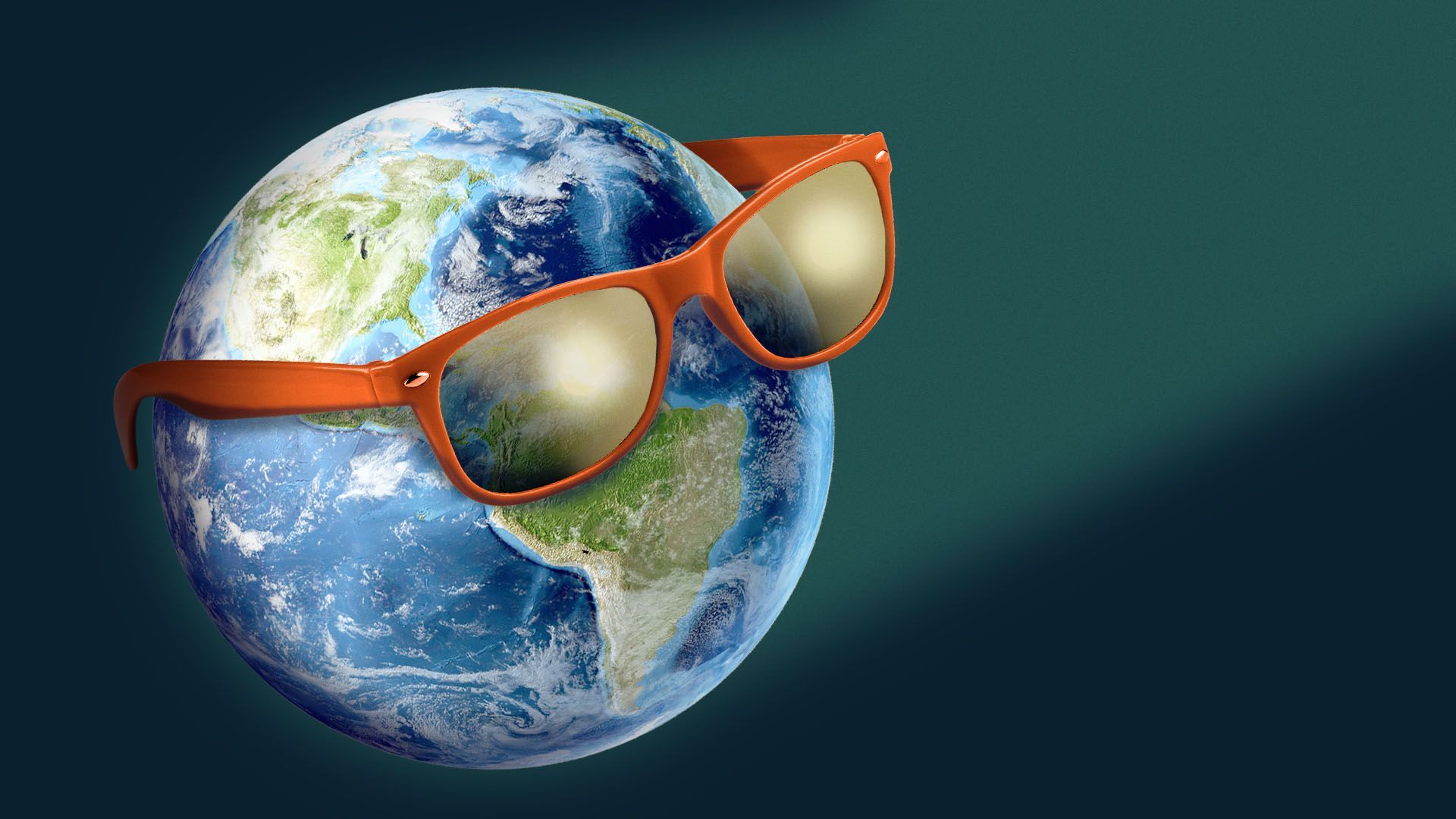 June heat waves have now set monthly and all-time high-temperature records in the U.S., Europe, Asia and the Russian Arctic.
Why it matters: Increasingly severe, frequent and long-lasting heat waves are a clear manifestation of human-caused global warming.
By the numbers: Japan recorded its first June temperature of 104°F (40°C) or higher, and records continue to be set there. Officials are urging millions to conserve electricity as the heat continues.
104.4°F (40.2°C): The high temperature in Isesaki, Japan, about 50 miles northwest of Tokyo, on June 25. This set a national heat record for the month of June.
97.2°F (36.2°C): High temperature in Tokyo on June 26, tied the city's hottest temperature on record, according to weather historian Maximiliano Herrera.
111.6°F (44.2°C): High temperature on Saturday in Lingshou in Hebei Province, China, was the all-time hottest temperature on record there. Two dozen other stations set all-time records too, Herrera tweeted.
Context: The latest heat waves come soon after other noteworthy events in the U.S., Europe and even the Russian Arctic. The city of Norilsk, Russia, had its hottest June day on the 23rd when the temperature hit 89.6°F (32°C).
All of this heat precedes July, typically summer's hottest month in the Northern Hemisphere.
3. Hardening social infrastructure against heat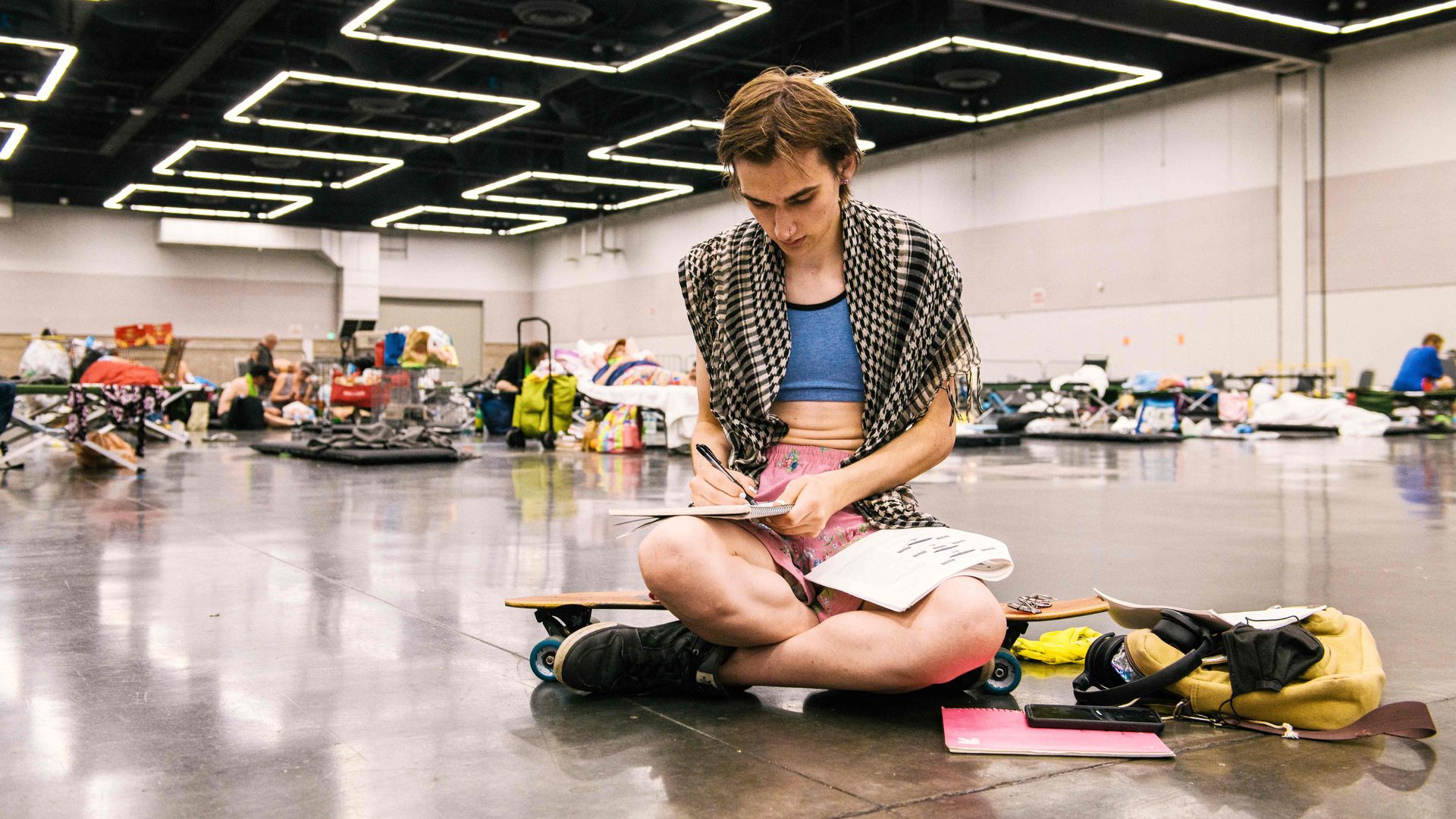 Society has to evolve to handle killer heat waves — or even more of the most vulnerable will die, a sociologist tells "Axios Today" host Niala Boodhoo.
Flashback: Almost 30 years ago, in Chicago, more than 700 people died from a heat wave that began on July 13, 1995. Temperatures reached 106°F and the sweltering weather lasted for a week.
While climate change discussions often concern infrastructure like the electrical grid, the death toll in Chicago was an early sign of weaknesses in the social infrastructure.
The big picture: "What we saw in Chicago and what we see in heat waves around the world is people who are really vulnerable, are people who are isolated," are the ones most at risk for dying, NYU sociologist Eric Klinenberg told "Axios Today."
"So social isolation winds up being a big risk factor."
By the numbers: Last summer, at least 116 people died in Oregon after a record-breaking heat wave — part of the 700 or more in the Pacific Northwest who perished from that event.
The bottom line: Cities establishing cooling centers and asking neighbors to check in on one another are lessons learned from past heat waves, but the pandemic has exacerbated isolation from public spaces, especially for older Americans.
4. Tesla dominates as EV sales rise
Tesla's grip on the growing U.S. electric vehicle market remains strong despite an onslaught of new plug-in models from competitors, Axios' Joann Muller writes for the What's Next newsletter.
Why it matters: The Elon Musk-led automaker pioneered the EV movement more than a decade ago, but only now is U.S. demand starting to take off.
EV registrations have doubled over the past year, to about 5% of all new cars, and shoppers have dozens of new choices, with many more on the way.
What's happening: California has by far the largest market today, but EV adoption is also growing in some large cities in the Northeast, Florida and Texas. EV ownership remains limited in the Midwest.
Where it stands: Teslas accounted for 61% of all EVs registered in the U.S. in April, the latest month for which data is available.
The next closest were Ford (8%), Hyundai (6%) and Kia (6%).
Even Ford's much-heralded F-150 Lightning and Mustang Mach-E aren't making a dent. One reason: production is limited and the automaker stopped taking orders.
The risk for Tesla is that it is trying to fight off challengers with just two vehicles: the Model 3 and Model Y.
Sales of its older Model S and X have pretty much plateaued, and its Cybertruck has been delayed multiple times.
Meanwhile, other companies, like General Motors, are coming with a barrage of EVs in virtually every segment, including pickup trucks, SUVs, crossovers and luxury models.
📬 Did a friend send you this newsletter? Welcome, please sign up. Have a great day and thanks for reading!