Axios Generate
April 26, 2023
🐪 Halfway there! Today's newsletter has a Smart Brevity count of 1,297 words, 5 minutes.
🎶 This week marks 25 years since the late rapper Big Pun released the album "Capital Punishment," which provides today's intro tune ...
1 big thing: $120 million for minority-focused climate work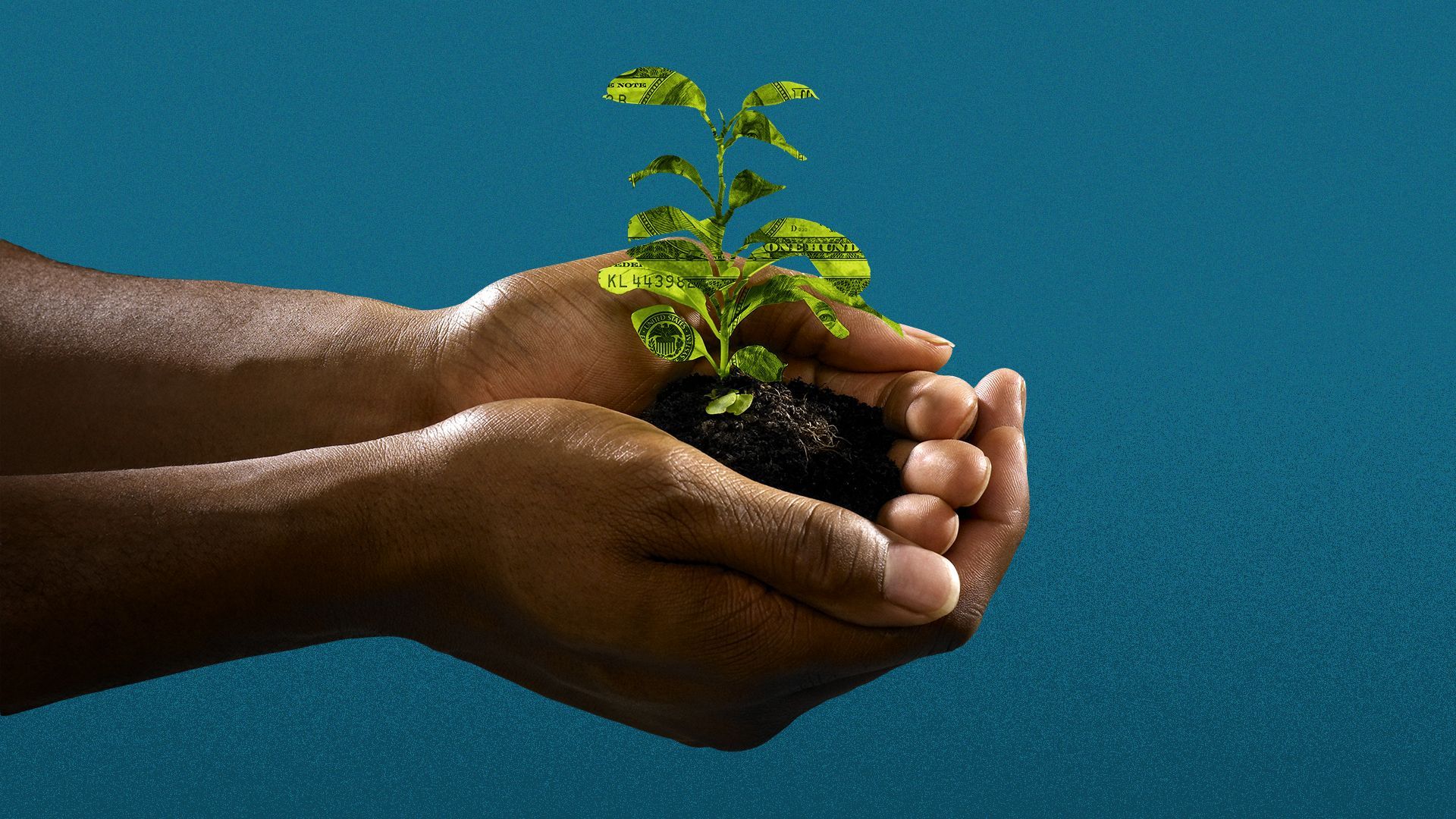 First look: The Climate Funders Justice Pledge has mobilized $120 million in funding from major climate donors, the group tells Andrew.
Why it matters: The new milestone demonstrates the growing recognition that minorities and low-income residents tend to suffer the most from climate change, including extreme weather events such as heat waves and flash floods.
It also signals growing momentum behind climate justice as a pillar of work in the climate space among top funders.
Background: Donors of Color Network launched the effort two years ago to help steer more resources toward groups run by, and focused on, communities of color.
In addition, two major climate philanthropies — the Kresge Foundation and Pisces Foundation — have now exceeded the pledge's target to devote at least 30% of their climate funding to such groups.
Zoom in: The total number of pledge signatories is now up to 33, with the Wallace Global Fund committed to being transparent about how much funding it is steering to organizations led by members of communities of color, which is the first stage of the pledge.
What they're saying: Abdul Dosunmu, who leads the pledge work for the Donors of Color Movement, told Axios the goal is aimed at strengthening the climate movement and allowing it to benefit those who are most affected.
"Ultimately, the communities that are closest to the problem, and therefore closest to the solution, are the furthest away from the resources," he said.
Between the lines: "This is not your grandmother's Sierra Club, this is a very different kind of movement that combines on-the-ground modeling of different kinds of behaviors, that involves advocacy, it involves different tools for engaging in public policy and decision-making," said Rip Rapson, Kresge Foundation president and CEO, in an interview.
The bottom line: Dosunmu told Axios that his group's philanthropic advocacy efforts are making headway, but have a long way to go.
"We are really trying to radically change conditions on the ground for BIPOC-led environmental justice organizations," he said, adding that "$120 million is really just the tip of the iceberg in terms of what is possible."
Kresge, Pisces and the Schmidt Family Foundation now meet or beat the pledge's 30% funding threshold, per the CFJP.
2. The EV sales surge ...
Electric vehicle sales are slated to grow 35% worldwide this year, a new International Energy Agency report finds, Ben writes.
Driving the news: The agency sees 14 million passenger EV buys in 2023, comprising nearly a fifth (18%) of the new passenger vehicle market.
Why it matters: The growth shows how EVs have become mainstream in China — the world's largest auto market — the E.U. and the U.S.
... and the climate limits of that growth
The IEA report shows two things at once: EVs are starting to displace lots of oil, but won't come close to weaning the world off petroleum, Ben writes.
The big picture: Under current policies, various kinds of EVs will avoid roughly 5 million barrels per day of oil use in 2030. It's somewhat higher if countries' climate pledges are met, IEA estimates.
Of note: That still lags IEA's hypothetical pathway to net-zero emissions in 2050.
Why it matters: EV growth cuts CO2 emissions, and it's one reason oil demand from road transport is slated to peak worldwide around 2025, IEA finds.
Yes, but: Global demand is roughly 100 million barrels per day, and existing vehicles last a long time. And petrochemicals, shipping and aviation are huge oil consumers, too.
The bottom line: There's no silver bullet.
3. Greens on Biden's '24 bid: Don't take us for granted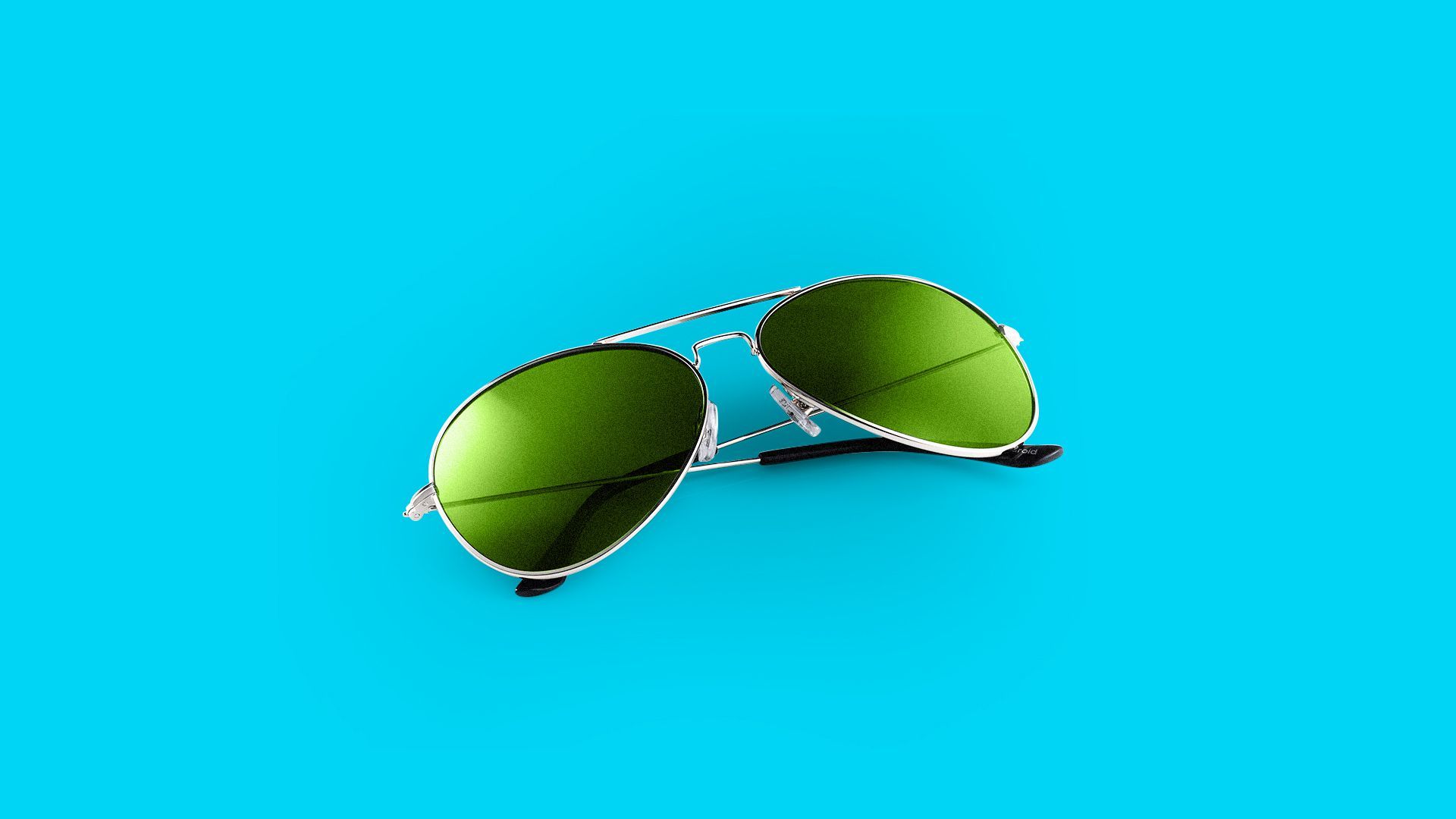 Several big green groups are welcoming President Biden's reelection bid, but some activists want much more from Biden — and claim they have political leverage, Ben writes.
Driving the news: The League of Conservation Voters' political arm — which has an extensive campaign operation — cheered the climate law, environmental justice policies and other first-term moves.
But they said more is needed to meet White House emissions targets, and that Biden and Vice President Kamala Harris must "finish the job."
The Natural Resources Defense Council's political arm likewise cited "critical yet unfinished business" in areas like emissions rules for power plants and vehicles.
Yes, but: Some groups, angry over approval of ConocoPhillips' Willow oil project and White House LNG support, warn Biden risks alienating young voters.
"To win in 2024, Biden will need the support of climate champions, frontline communities, and Gen Z," the group 350 Action said, calling for a harder line on fossil fuels.
A progressive coalition including the climate-focused Sunrise Movement warned that "bad decisions" like Willow make it "harder for us to get young people to the polls."
The bottom line: Biden will draw plenty of money and help from Democratic-aligned green groups like LCV and the National Resources Defense Council.
But it's hard to know whether White House fossil fuel decisions will cause more than a relative handful of climate-minded voters to withhold support.
Bonus: Top Biden aide says IRA eclipses Willow
John Podesta, a senior White House climate aide, offered a likely preview of how Biden's campaign will message its approval of the Willow oil project in Alaska, Ben writes.
Driving the news: "The climate effects of this, I think you have to put in perspective. I'm not trying to minimize, but it's less than one per cent of the emission reductions that come from the [Inflation Reduction Act]," he tells The New Yorker.
4. House bill to make NOAA independent hits turbulence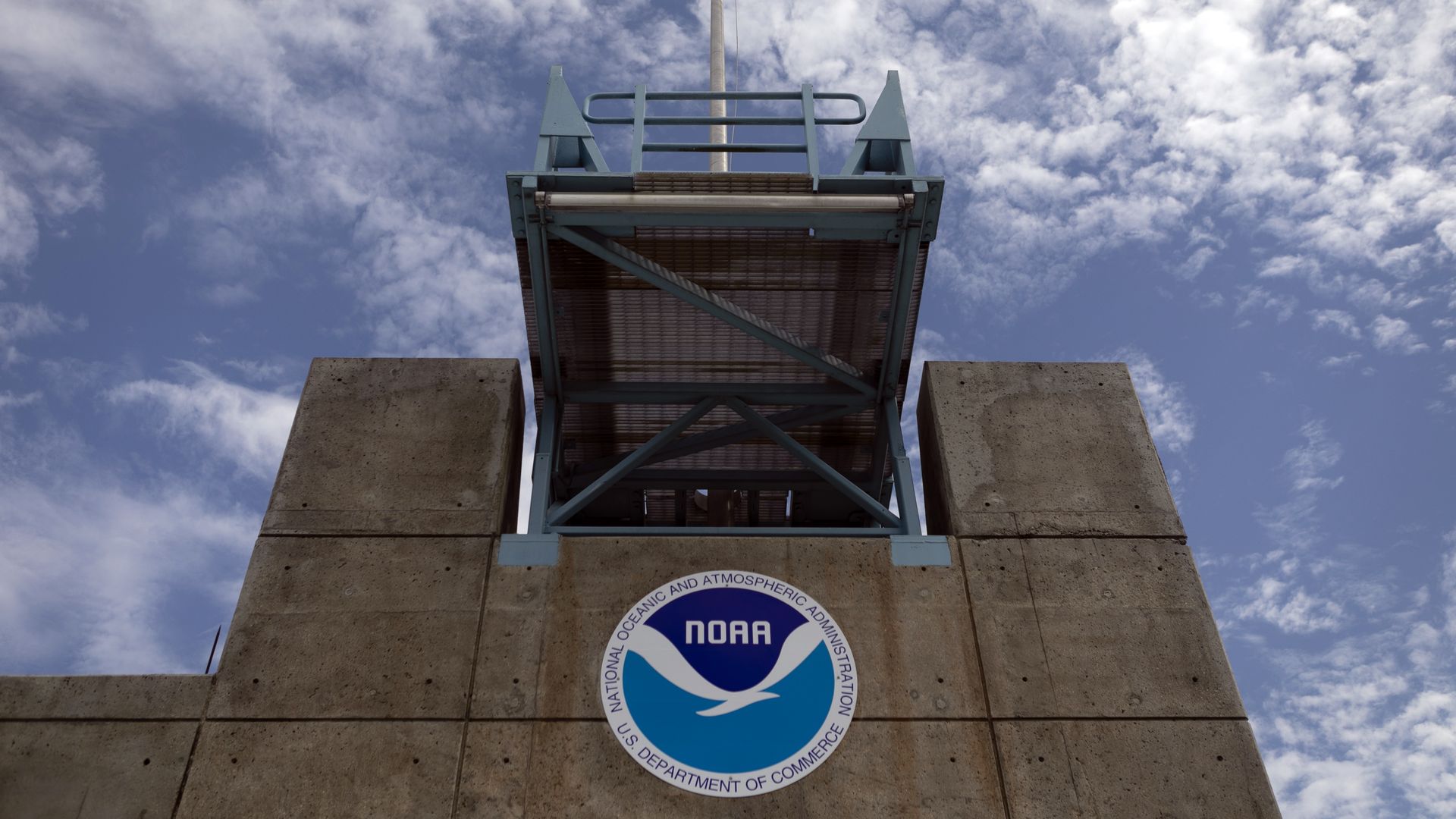 A GOP-led push to make the National Oceanic and Atmospheric Administration an independent agency is hitting major turbulence, Axios' Jael Holzman and Andrew write.
Driving the news: Draft legislation authored by House Science, Space and Technology Chairman Frank Lucas would separate NOAA from the Commerce Department, where it's been authorized under executive order since 1970.
At the draft's first hearing last week, Democrats questioned whether the bill would impact NOAA's clout within the federal government, as well as potentially slowing offshore wind permits, and boosting the likelihood of political interference in agency science.
After the hearing, committee Ranking Member Zoe Lofgren told Jael that "there's a lot more work" to be done on the legislation.
Zoom in: NOAA makes up more than half of the Commerce Department's budget. But if it was made its own agency, its spending would be far smaller than better-known independent agencies like NASA.
Key labor and conservation groups told Jael they want more done to ensure the agency's mission and staff are protected from future political disruptions.
The American Federation of Government Employees said it has told the committee it wants made explicit that NOAA employees will receive civil-service protections.
Meanwhile ... Senate Commerce, Science and Transportation Chair Maria Cantwell plans to pursue her own bill codifying NOAA that has major differences with Lucas' vision, Andrew and Jael have learned.
Read more: Subscribe to Axios Pro Energy Policy to read the full story
5. 🏃🏽‍♀️ Catch up fast: Big removal deal and RIP Bolt
👀 NextGen — a JV between Mitsubishi Corp. and the climate solutions firm South Pole — just unveiled almost 200,000 metric tons of carbon removal purchase pledges, Ben writes.
Why it matters: The companies say it amounts to a quarter of all CO2 removal buys ever made.
Driving the news: Backers include Boston Consulting Group, UBS and Swiss Re. Reuters has more.
💀 GM is discontinuing the Chevy Bolt EV despite rising sales and will revamp the factory where it's made to assemble electric trucks, Axios' Nathan Bomey reports.
The intrigue: Consumers don't want to give up legroom and cargo space they've grown accustomed to with SUVs and pickups. That's why automakers are going big on electric versions of those models.
How it works: The Bolt's innards are rooted in older battery technology — not GM's new Ultium system, which also fueled the decision to move on. Full story.
📬 Did a friend send you this newsletter? Welcome, please sign up.
🙏 Thanks to Lisa Hornung and Javier E. David for edits to today's edition.